I used to dream about an apartment with a nice and roomy entrance filled with light. This dream came true together with our showroom apartment. Now, each time I come to work, I smile with gratitude. And althought this is "just our workplace", and not a place where we live as a family, it gives me even bigger hope, that our dream apartment waits there somewhere, for all of us.
With the space being so special, it took me a while to find a perfect clothing rack. I wanted it to be something that would blend in, and on the same time do the job properly. Thanks to never failing internet, I found the right solution in… Helsinki. Simple clothing and shoe rack from Showroom Finland look almost like made to measure for the spot, and they were exactly what I was hoping to find. Made of white painted steel, elegant in their simplicity, light and slender, are the first things I see (and use) when I get to work. And so far, it must be my favorite entrance of all. On Monday morning like today, starting a new week feels great.
Mój ulubiony przedsionek
Zawsze marzyłam o obszernym przedsionku pełnym światła. To marzenie spełniło się wraz ze znalezieniem mieszkania na nasz showroom. Teraz, za każdym razem gdy przychodzę do pracy, już od drzwi się uśmiecham, pełna wdzięczności za to miejsce. I choć to "tylko miejsce pracy", daje mi ono nadzieję, że gdzieś tam czeka na nas podobne mieszkanie do życia.
Ze względu na charakter wnętrz, dłuższą chwilę zajęło mi znalezienie wieszaków do przedsionka. Chciałam czegoś, co wtopi się we wnętrze, a jednocześnie idealnie spełniać będzie swoją rolę. Dzięki niezawodnemu internetowi, udało mi się znaleźć to czego szukałam w… Helsinkach. Wieszak i półka na buty od Showroom Finland wyglądają tu niemal jak zrobione na zamówienie. Właśnie o takie rozwiązanie mi chodziło. Ten prosty metalowy wieszak wita mnie jako pierwszy kiedy przychodzę do pracy, a ja z radością mogę powiedzieć, że znalazłam mój ulubiony przedsionek. W poniedziałkowy poranek taki jak dziś, przyjście do pracy jest samą przyjemnością.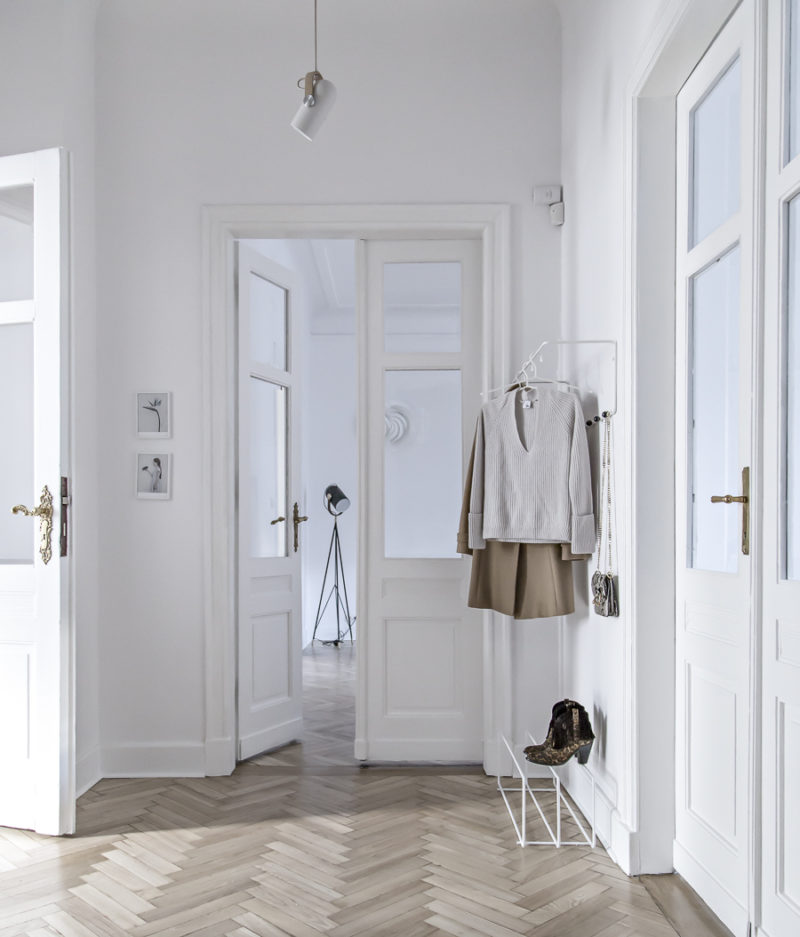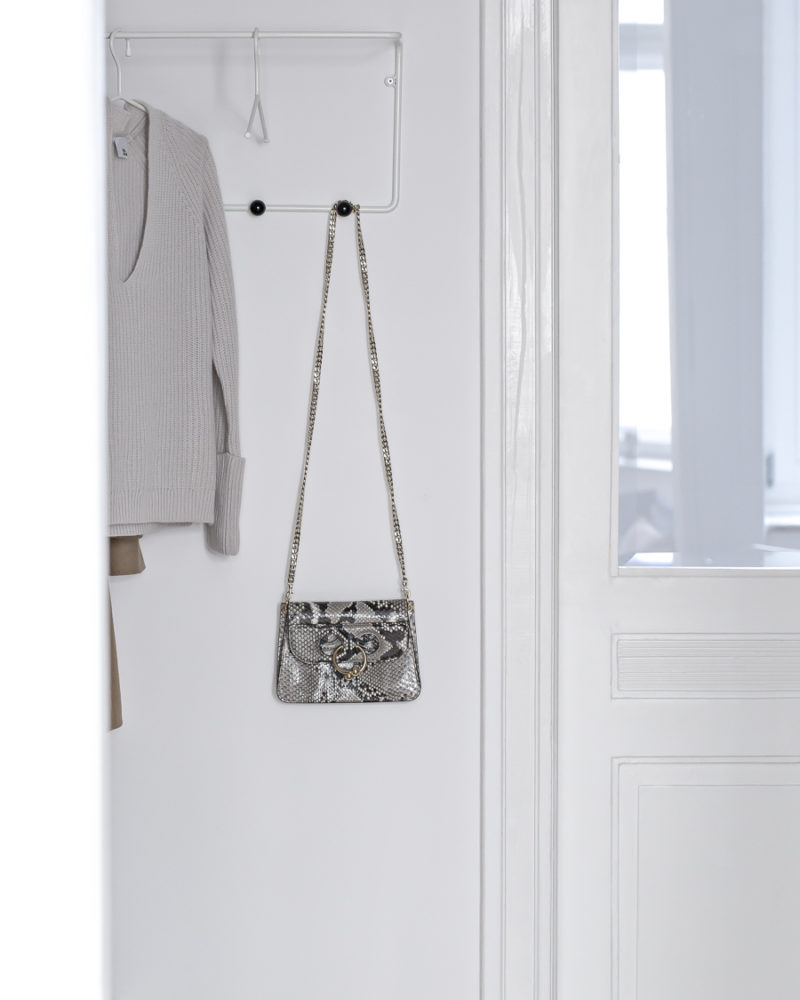 Copyright Kasia Rutkowiak | My Full House
Both clothing and shoe rack come in 2 sizes and colors – black and white. A selection of both as well as other Showroom Finland products can be found right here.
Wieszak i półka występują w dwóch rozmiarach i kolorach (białym i czarnym), a wybór produktów marki znajdziecie w tym sklepie, oferującym szybką (i w przypadku zakupu kompletu – bezpłatną) przesyłkę do Polski.