How are you on Monday morning? Hopefully full of new energy and fighting fit. We have had a wonderful weekend visiting friends on Saturday and plenty of laziness on Sunday. Laziness and coffee.
As a true fan of Nespresso, I was lucky to receive some of the very new blend called Selection Vintage 2014. It is the very first aged coffee in the collection. The freshly harvested coffee beans were processed with precision and cared for over several years, during which an alluring mellowness and elegant woodiness came to the surface and a whole new taste experience was born.
Nespresso SELECTION VINTAGE 2014 – kawa ukształtowana przez czas
Jak się macie w poniedziałkowy poranek? Jesteście gotowi na nowy tydzień? Za nami wspaniały weekend spędzony częściowo u przyjaciół, a częściowo w domu na słodkim lenistwie, a dokładniej – słodko – kawowym.
Jako prawdziwa fanka Nespresso miałam ostatnio radość otrzymać najnowszą kawę o nazwie Selection Vintage 2014. To pierwsza postarzana kawa w ofercie firmy. Świeżo zebrane owoce kawy zostały poddane specjalnemu procesowi dojrzewania przez kilka lat. Okres ten pozwolił na osiągnięcie wyjątkowej łagodności i wydobycie eleganckich nut drzewnych co zaowocowało zupełnie nowym smakiem.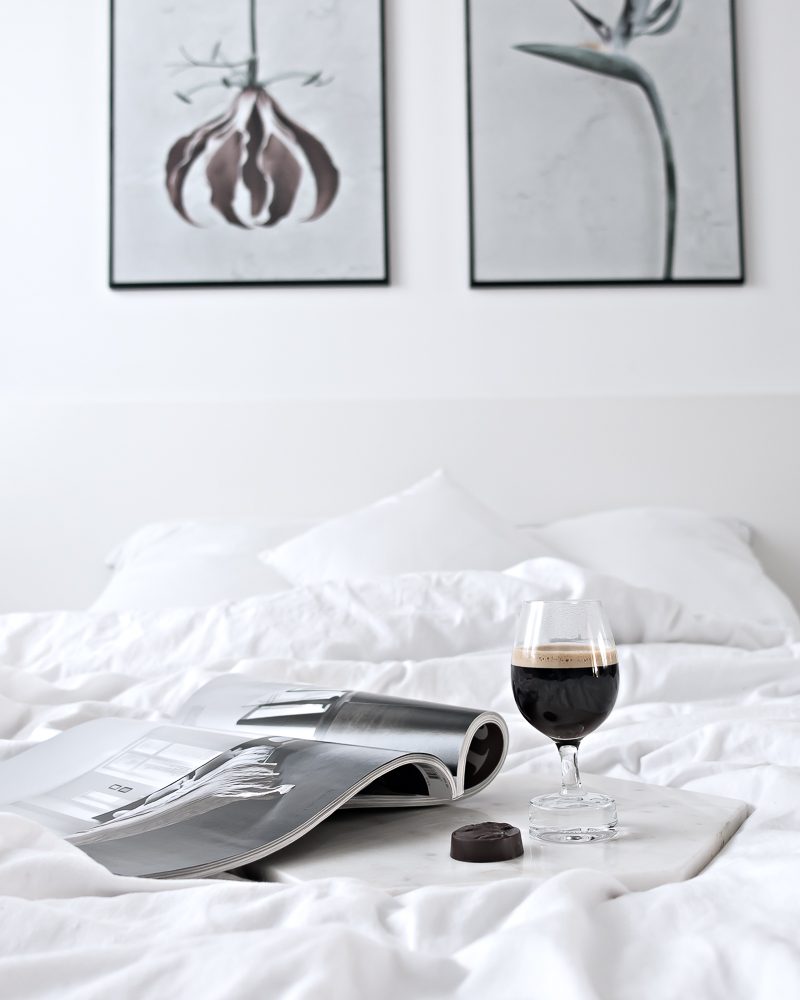 For SELECTION VINTAGE 2014 Nespresso selected a special Colombian warehouse. It is located near the equator at an altitude of almost 3700 meters. There is much less oxygen and the air is cold so moisture freezes instead of being absorbed by the beans. The warehouse also had no windows as to cut out all light that could speed up and spoil the maturation of coffee. The bags were rotated and carefully changed to ensure the ideal ageing process.
Kawa SELECTION VINTAGE 2014 dojrzewała w specjalnie wybranych kolumbijskich magazynach, znajdujących się na wysokości 3700 m n.p.m. Szczególne warunki – mniej tlenu i niskie temperatury spowodowały, że wilgoć zamarzała i owoce kawy nie nasiąkały nią podczas przechowywania. W magazynach nie było okien, aby dostęp światła nie mógł zakłócić procesu dojrzewania. Dodatkowo, worki z kawą były regularnie obracane, aby zapewnić równomierne zachodzenie procesu maturacji.
It all resulted with a nice woody scent with a flowery hint and very delicate acidity. The body is very velvety and thick while the taste reveals notes of flowers and fruit with some chocolate, cocoa and woody accents as it opens. I must say that I do have some favourite Grand Crus in the Nespresso collection but this Selection Vintage 2014 really surprised me. And drinking espresso from a specially developed, exclusive tasting glasses (having their origin in oenology), made the tasting experience even more special. Nespresso promises that their shape helps to enhance the aroma of the coffee and boy, it does! I do encourage you to find your nearest Nespresso boutique (the list of the boutiques nearby your location can be found here) and try the new Selection Vintage 2014 (in the tasting glass!). And later today I will have a pleasure to attend a special event organised by Nespresso here in Warsaw, which is supposed to be an extraordinary sensory experience. If you want to see some of it, please follow my todays Insta Stories on Instagram.
Cały proces zaowocował kawą o delikatnym drzewnym aromacie o subtelnych kwiatowych nutach i bardzo delikatnej, ledwo wyczuwalnej kwaskowatości. Body kawy jest jedwabiste, nieco ciężkie, a w smaku wyczuwalne są nuty owocowo-kwiatowe wraz z czekoladą i kakao.
Muszę przyznać, że od czasu gdy ekspres Nespresso zagościł w naszym domu, mam swoje ulubione kawy Grand Cru i rzadko sięgam po nowości, ale smak Selection Vintage 2014 mnie zauroczył. Dodatkowo, smakowanie kawy ze specjalnie do tego stworzonych kieliszków (pomysł zaczerpnięty z enologii), nadał całemu procesowi smakowania zupełnie nowego wymiaru. Nespresso obiecuje, że kształt kieliszków potęguje aromat kawy i muszę przyznać, że to absolutna prawda! Dlatego zachęcam Was do odwiedzenia najbliższego butiku Nespresso w celu spróbowania nowej, postarzanej kawy w kieliszku (listę butików znajdziecie tutaj).
Dziś po południu będę miała przyjemność wziąć udział w specjalnych warsztatach sensorycznych z Nespresso, z czego bardzo się cieszę. Jeśli będziecie mieli ochotę zobaczyć co będzie się na nich działo, zapraszam do odwiedzenia mojego konta na Instagramie i Facebooka.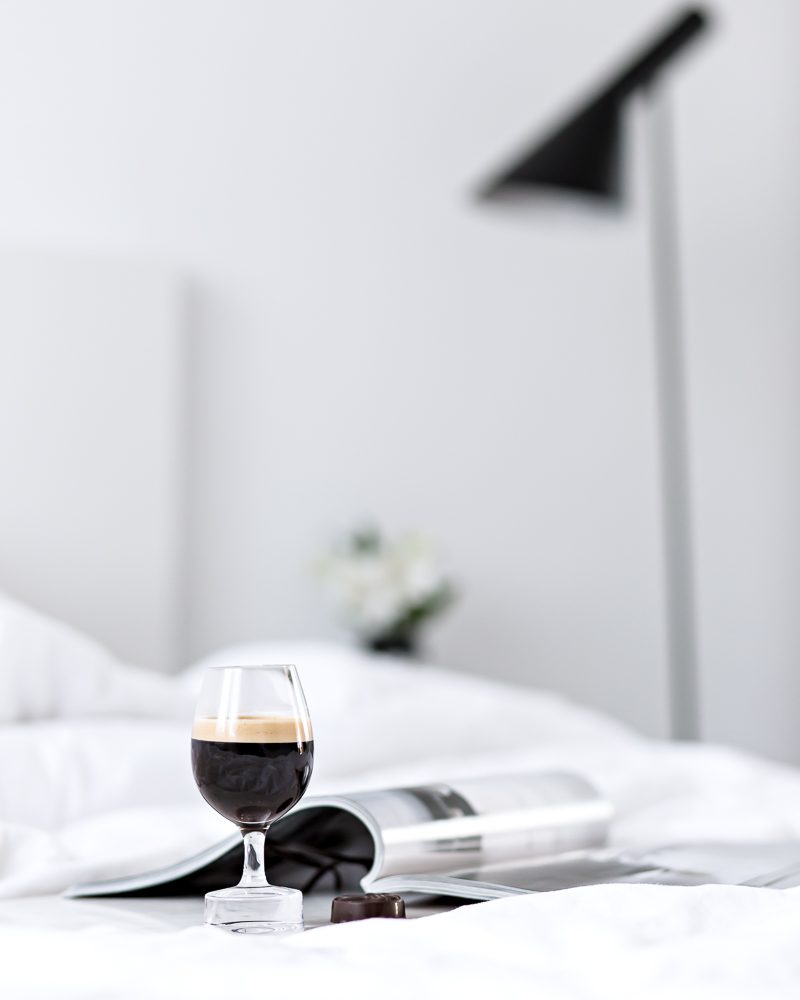 ? Kasia Rutkowiak / My Full House
Post created in cooperation with Nespresso. All opinions are my own.