Last week I wrote about new, limited edition coffee by Nespresso – the first aged blend called Selection Vintage 2014. I also promised to share some more details on an upcoming event. Together with some lovely fellow bloggers we were invited for a special, sensory workshops in Nespresso's flagship boutique in Warsaw (you could see some live coverage on my Instagram and FB).
Warsztaty Sensoryczne Nespresso Selection Vintage 2014
W zeszłym tygodniu pisałam Wam o nowej, limitowanej pozycji w ofercie Nespresso – pierwszej postarzanej kawie Selection Vintage 2014. Obiecałam Wam wtedy że podzielę się wrażeniami ze specjalnego wydarzenia. Wraz z kilkoma przemiłymi dziewczynami zostałam zaproszona na warsztaty sensoryczne we flagowym butiku Nespresso na Nowym Świecie (relację na żywo mogliście zobaczyć na moim Instagramie i FB)
It was a very nice afternoon, filled with coffee aroma, plenty of interesting information, coffee tasting and delicious finger food. We were taken on a virtual journey to beautiful Columbia, to see the entire process of aging the coffee. As the Selection Vintage 2014 is a very first aged coffee in the Nespresso collection, the entire process was new to the company. We could hear about and see all the stages of preparing the beans before the coffee can be put in the capsules.
To było przemiłe popołudnie wypełnione aromatem i smakiem kawy, ciekawymi informacjami i pysznym jedzeniem. Zostałyśmy zabrane w wirtualną podróż do pięknej Kolumbii, gdzie odbywa się cały proces postarzania kawy. Ponieważ to pierwsza postarzana kawa w kolekcji Nespresso, jej stworzenie było nowym doświadczeniem dla marki. Mogłyśmy posłuchać i zobaczyć poszczególne etapy przygotowania ziaren kawy zanim trafią do kapsułek.
As we drink Nespresso coffee daily, I was very familiar with the philosophy of the brand and it's coffee. Those girls who so far did not have the chance to use Nespresso machine at home, were surprised to discover what really hides inside the capsules. And that is solely freshly ground, amazingly smelling, best quality coffee – nothing else.
Ponieważ u nas w domu codziennie pijamy kawę Nespresso, filozofia marki i pomysł na kawę jest nam doskonale znany. Podczas warsztatów dziewczyny, które nie miały dotąd okazji zajrzenia do kapsułki ze zdziwieniem odkrywały co się w niej kryje. W każdej z nich jest bowiem świeżo zmielona, cudownie pachnąca, najlepszej jakości kawa – i nic więcej.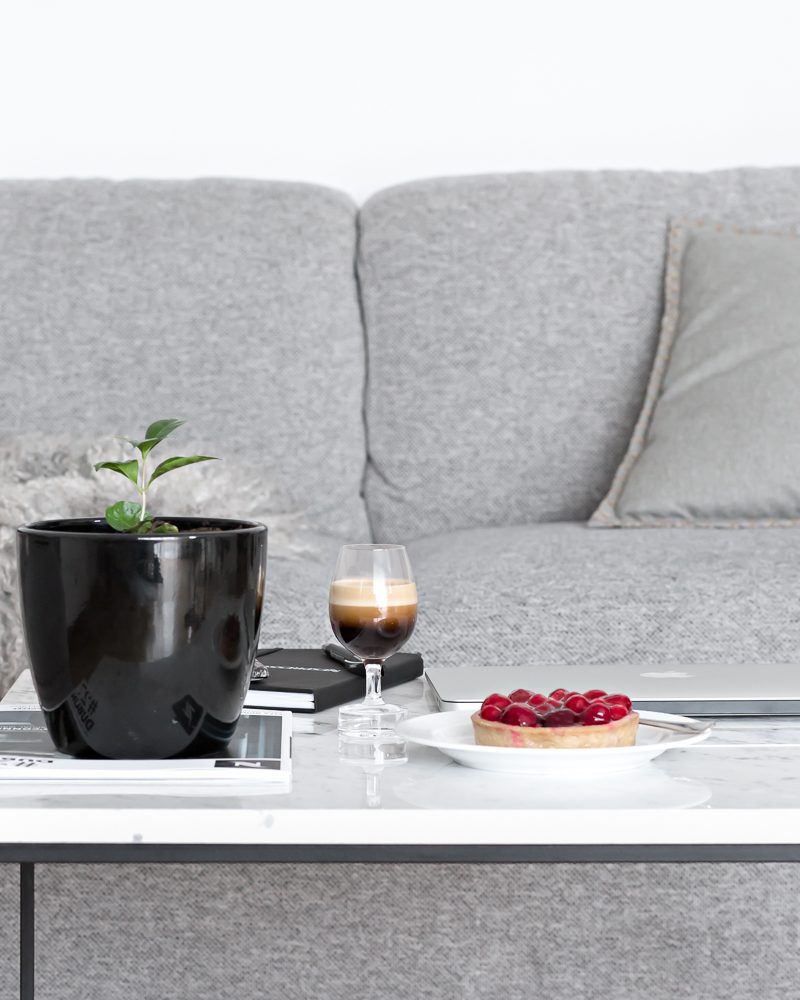 I fall more and more in love with the taste and aroma of the new coffee. To my own surprise, I put aside all my other favourite blends and drink almost only Selection Vintage 2014 (from the tasting glass, #whatelse :)) Now that I know more about it's harvest and ageing process I enjoy it even more. I am also very happy for my new coffee plant which I received from Nespresso during workshops. You know that I am no good with plants but this little green baby I take very seriously. I asked Olaf to help me and now – twice a day – he sprinkles it with water asking it politely to grow. Let's see how good planter Olaf is!
Ja sama z każdym dniem coraz bardziej zakochuję się w smaku i aromacie nowej kawy. Ze zdziwieniem odkryłam, że tymczasowo odstawiłam inne ulubione kawy Nespresso i nie mogę się nacieszyć delikatnym smakiem Selection Vintage 2014. Teraz, kiedy lepiej poznałam historię tej kawy i posłuchałam o jej zbiorach, leżakowaniu, warunkach dojrzewania, jeszcze bardziej się nią cieszę. Cieszę się też tą niewielką zieloną sadzonką kawy, którą dostałam od Nespresso Polska podczas warsztatów. Jak dobrze wiecie nie mam specjalnie dobrej ręki do roślin doniczkowych, dlatego o pomoc w dbaniu o moją kawę poprosiłam Olafa. Każdego dnia, rano i wieczorem, Olaf z dumą spryskuje jej listki wodą, prosząc, aby ładnie rosła ;) Zobaczymy jaki z niego plantator!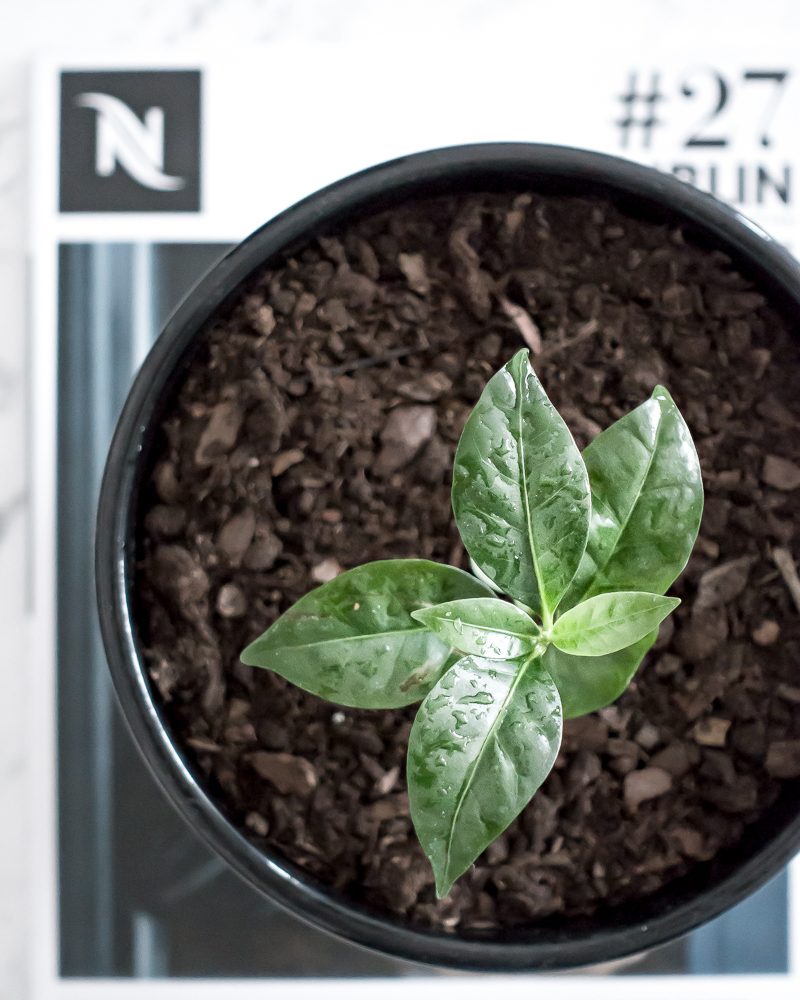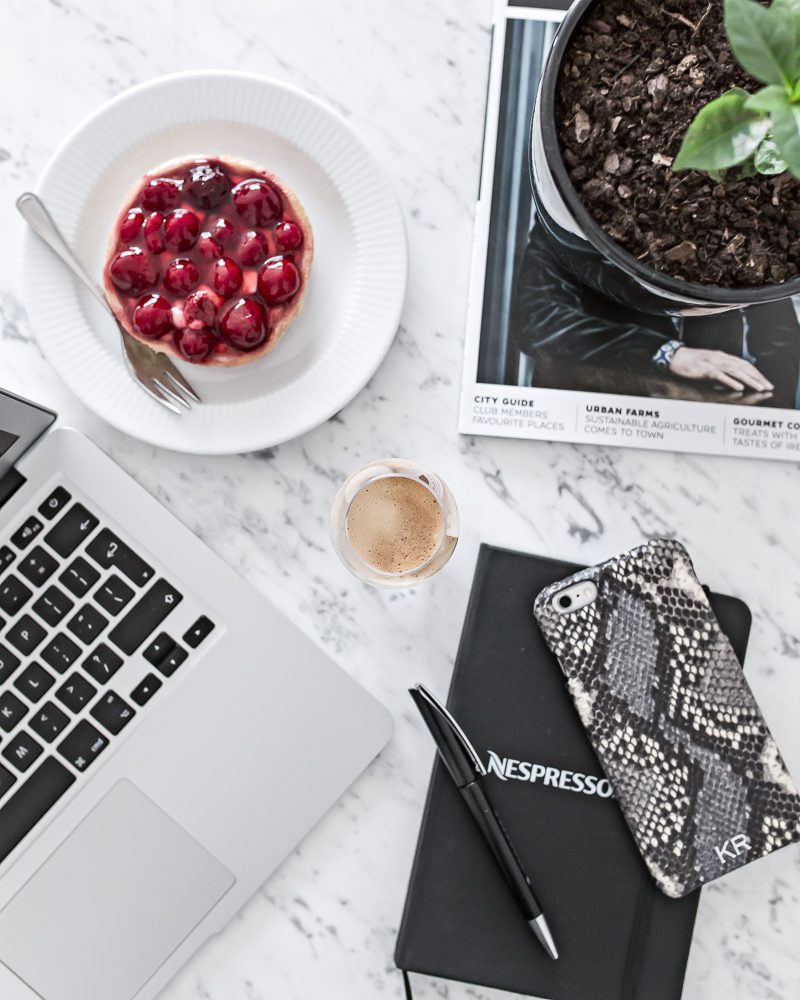 So even now, while writing this post, I am sipping the delicate, fruity, velvety black liquid thinking about the years that this coffee waited to fully reveal its charm.  And here you can see images from the workshops.
Nawet teraz, pisząc ten post, popijam delikatny, lekko owocowy, aksamitny czarny płyn, myśląc o latach które kawa musiała poczekać by tak pięknie dojrzeć. A na koniec mam dla Was parę zdjęć z warsztatów.
Nespresso? What else?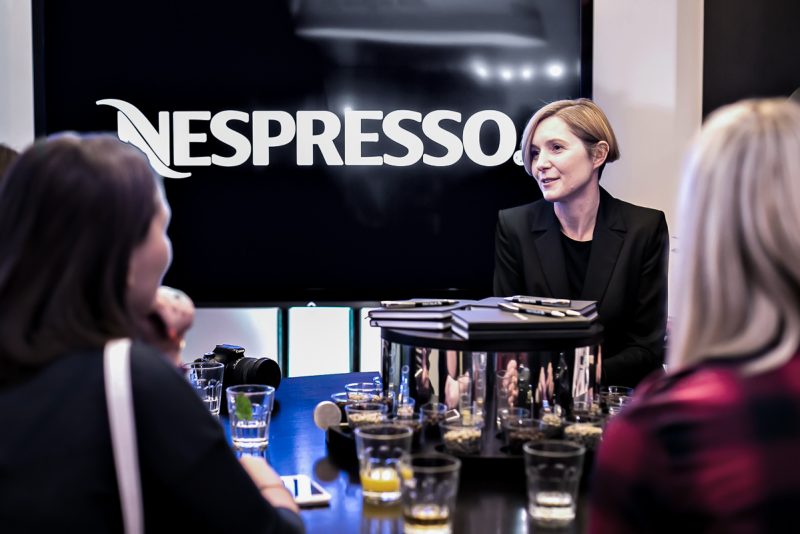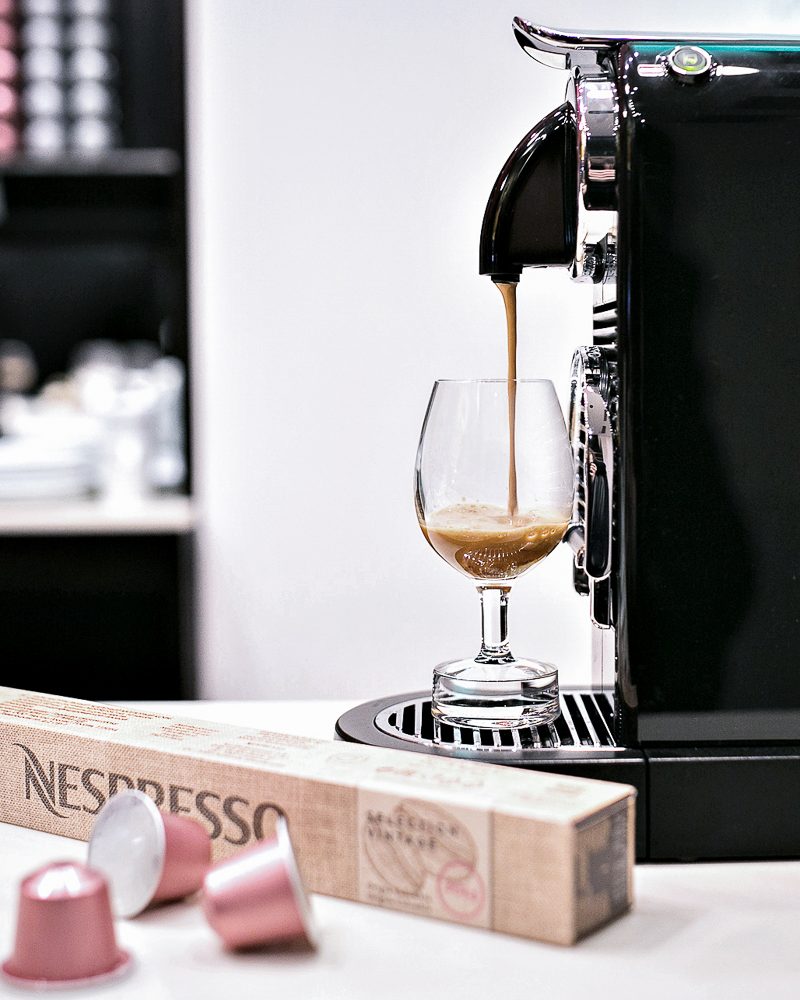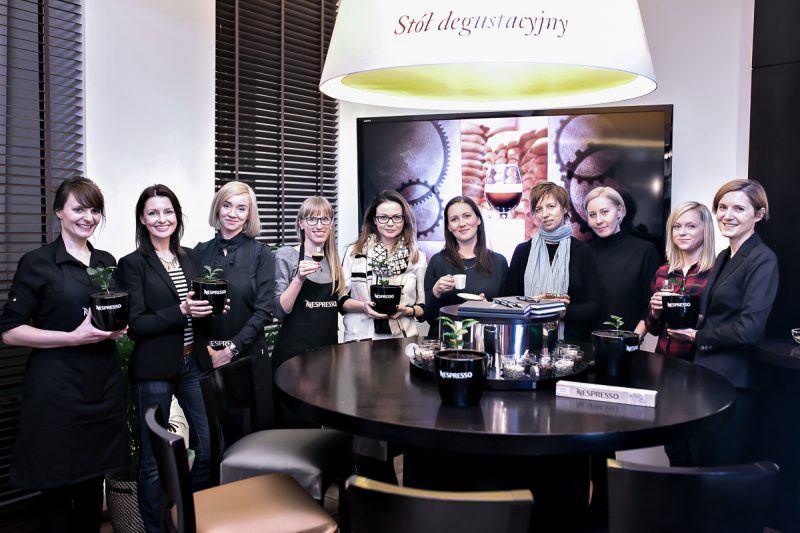 ? Kasia Rutkowiak / My Full House i Nespresso Polska
This post was made in cooperation with Nespresso Polska and includes my subjective opinion about it's products.
Post przygotowany we współpracy z Nespresso Polska, wyraża moją subiektywną opinię na temat produktów.