Over the last years I noticed that I do have a weakness for nice mirrors (yes, that too!). A pretty mirror, whether it is a stand or wall kind, can make a very nice decoration on it's own. I have several different kinds and sizes, suitable for different rooms and purposes. Today I've paired with a young Polish brand OPEN&HIDE to show you one of their Tilda mirrors. Pretty made, with a brass ring and hanger, it also comes with a leather strap, as an option. And today I am starting a little Giveaway on my Instagram profile, unfortunately for Polish residents only.
Lustereczko powiedz przecie…
Piękne lusterko OPEN&HIDE i konkurs
Od paru lat zauważyłam u siebie słabość do lusterek (tak, do lusterek też!). Ładne lusterko, jest nie tylko przedmiotem praktycznym , ale też dekoracyjnym. Z tego powodu zebrałam już całkiem fajną kolekcję luster i lusterek i jestem pewna, że mój zbiór będzie rósł. Najnowszym dodatkiem do mojej lustrzanej kolekcji jest lustro Tilda młodej polskiej marki OPEN&HIDE. Tworzą ją dwie przyjaciółki – Ania i Paulina. Na co dzień dziewczyny zajmują się urządzaniem wnętrz. Decyzja o powołaniu do życia marki OPEN&HIDE wynikła z tego, że nie znalazły na rynku tego, czego potrzebowały – jednak nie były to lustra.
OPEN&HIDE to przede wszystkim mosiężne i miedziane uchwyty oraz minimalistyczne wieszaki ścienne. Lusterka (a ostatnio także świeczniki) powstały niejako "przy okazji". I bardzo dobrze, bo są naprawdę ładne.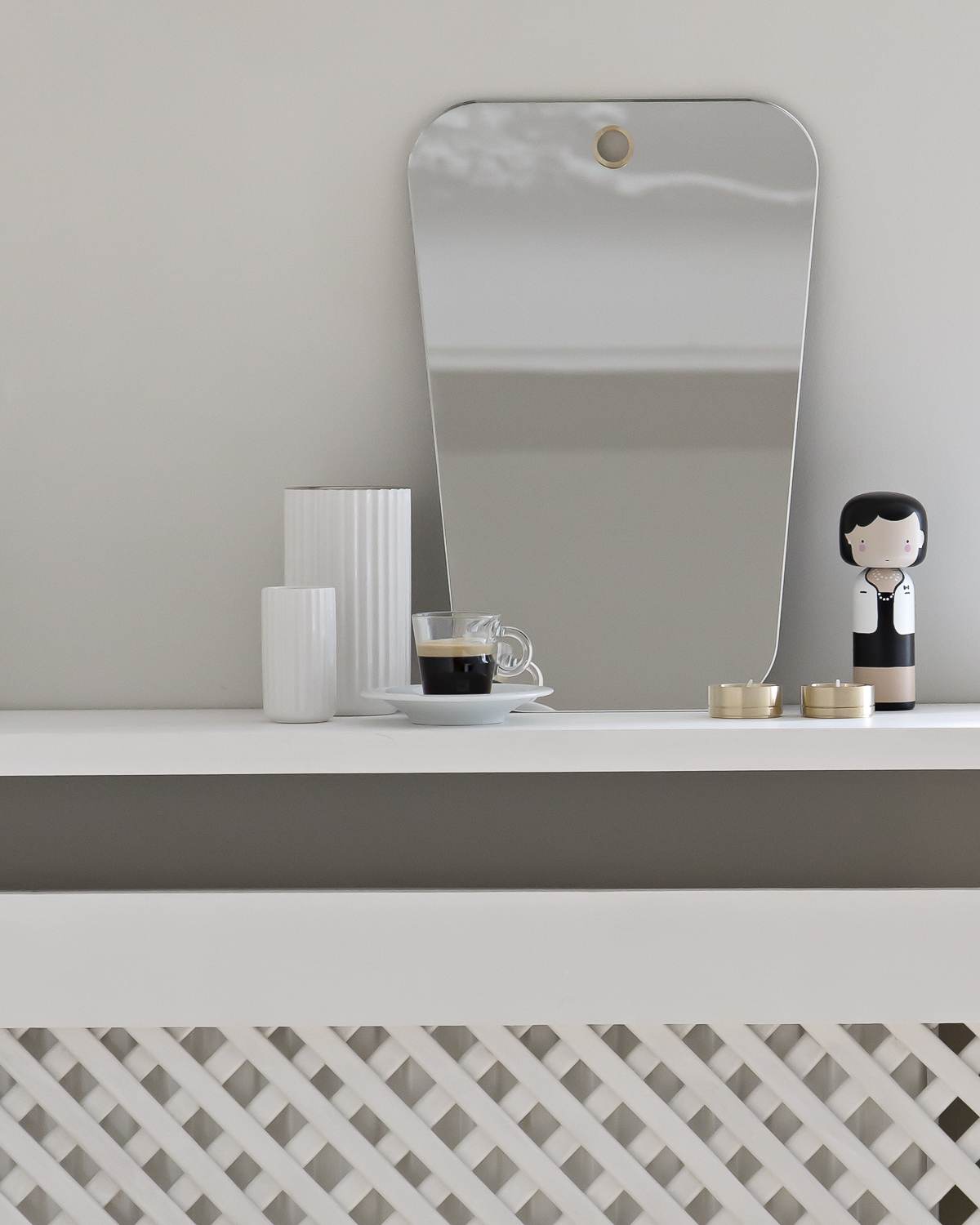 Dziś, we współpracy z OPEN&HIDE, na moim instagramowym koncie rusza konkurs, w którym ktoś z Was wygra dowolne lustro z kolekcji marki. Starannie wykonane, z elegancko zabezpieczonymi plecami, wyposażone w uchwyt, z możliwością powieszenia na rzemieniu, to niewielkie lustro będzie piękną ozdobą łazienki, przedpokoju, toaletki, sypialni, a nawet salonu.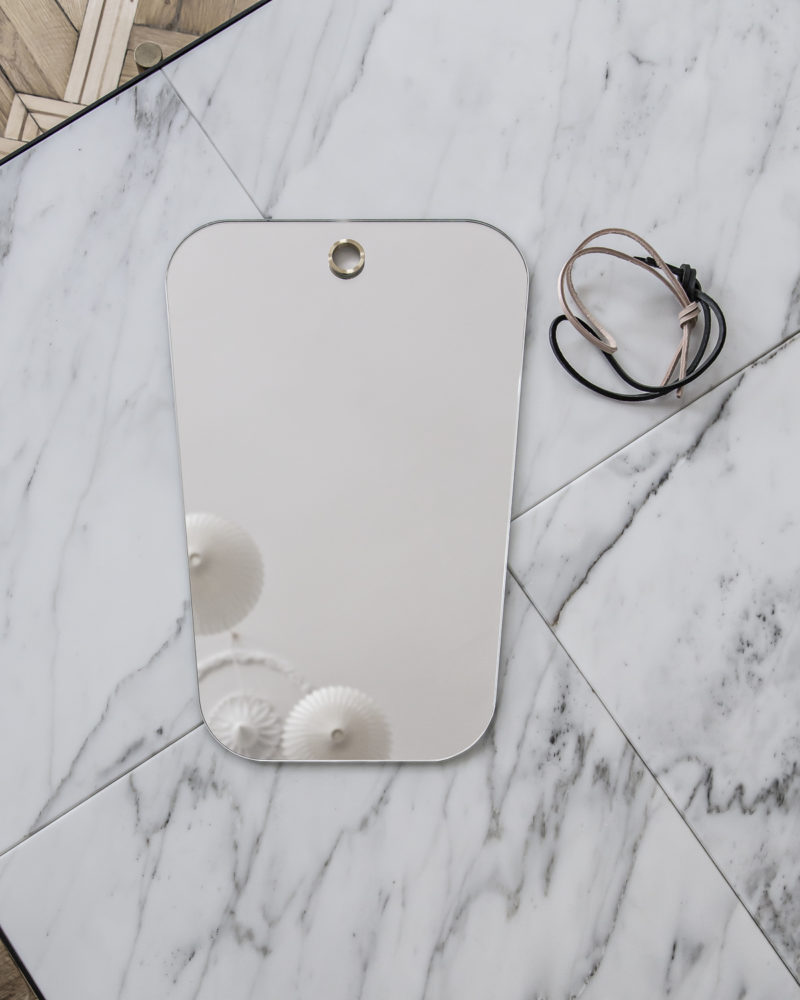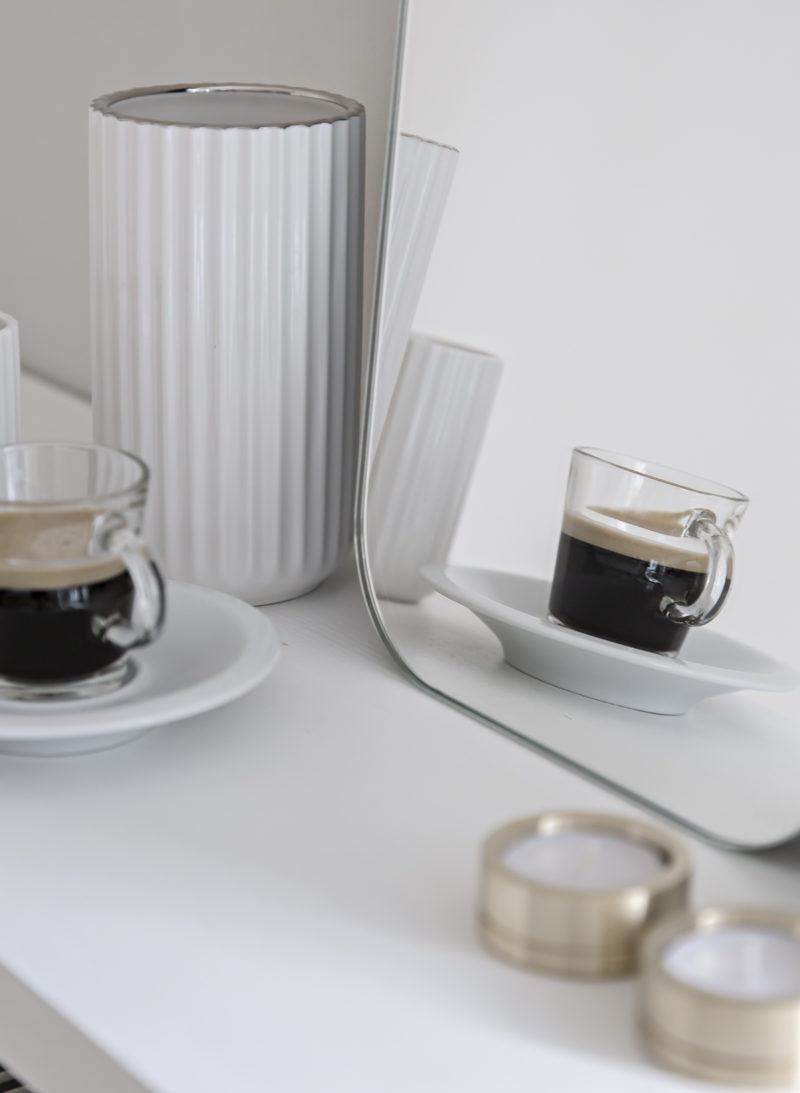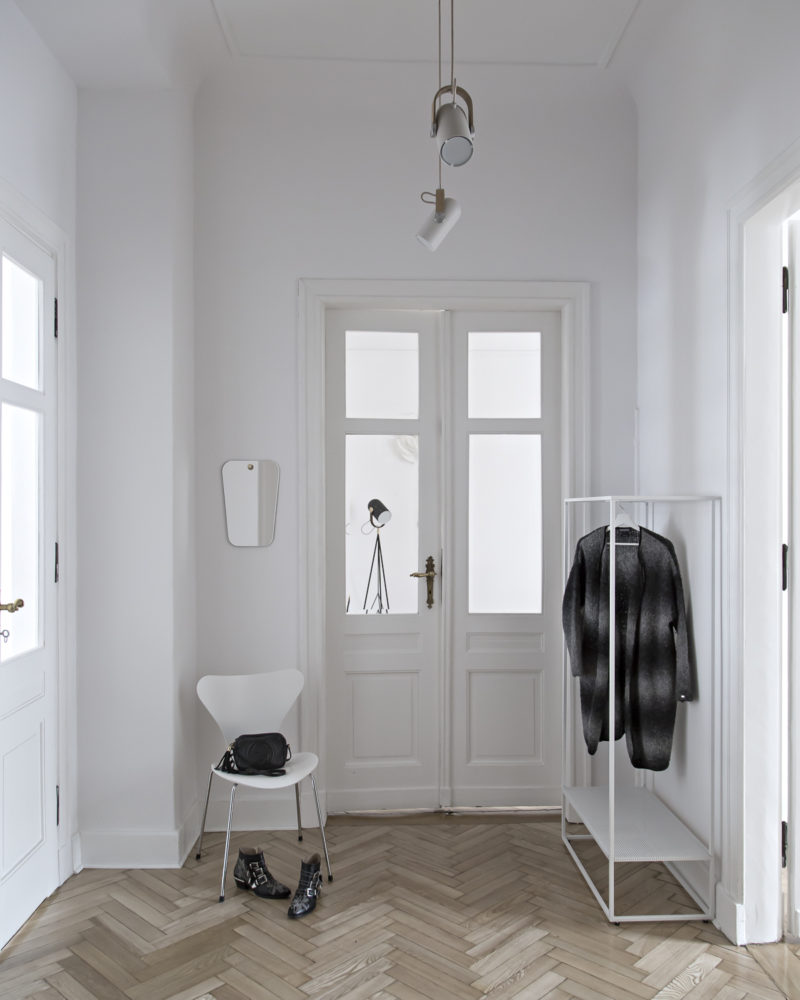 copyright Kasia Rutkowiak | My Full House | any unauthorised use prohibited
Dlatego zapraszam Was jak najprędzej na mój Instagram, gdzie rusza nasza zabawa. I koniecznie na OPEN&HIDE. Dziewczyny tworzą naprawdę bardzo fajne, pięknie wykonane, eleganckie i nietuzinkowe rzeczy. Ja uchwyty wpisałam sobie na listę "na przyszłość", ale może teraz przydadzą się komuś z Was?
Dobrego tygodnia!
powst powstał przy współpracy z marką OPEN&HIDE