What is the weather like where you live? I must admit that here it is a bit too cold for my liking. Although generally, I'd rather have it a bit too cold than too hot, I am looking forward to some higher temperatures and less grey skies. This weekend I beseech sun to stop hiding behind the clouds. I recently received the most amazing summer Soleil collection by Tom Ford. I first started to using Soleil products a year ago and I absolutely love them. For pigments, formulas, scents and packaging too. This spring TF comes with some of the most extraordinary lip products, like this moisturizing lip balm with golden flakes, however it would be difficult to say which product is my favorite. This years Soleil Contouring Compact is beyond gorgeous and soon I will visit my local TF counter to match the best summer foundation. I am looking forward to it!
Come on, sun! Don't make us wait much longer!
Czekając na cieplejsze dni z kolekcją Tom Ford Soleil
Pogoda nas coś nie rozpieszcza. Jak dla mnie jest trochę za chłodno. W prawdzie wolę to niż upał, ale nie obraziłabym się za więcej słońca i kilka dodatkowych kresek na termometrze. W ten weekend zaklinam więc słońce, aby wyszło zza chmur, tym bardziej, że najnowsza kolekcja Soleil marki Tom Ford sprawiła, że już baaardzo się nie mogę doczekać lata. Produkty linii Soleil odkryłam w zeszłym roku. Od razu mnie zauroczyły. Mają doskonałe pigmenty, formuły, zapachy i opakowania (a jakże!). Tej wiosny TF proponuje niezwykłe nabłyszczające pomadki, jak na przykład ten wzbogacony o 24-karatowe złoto Soleil Lip Blush. Jednak gdybym miała powiedzieć, który produkt najbardziej mi się podoba, miałabym problem. Równie mocno zachwyciła mnie paleta Soleil Contouring Compact, a za kilka dni wybiorę się do perfumerii, aby dobrać podkład na lato – jestem go bardzo ciekawa.
Dlatego bardzo proszę, niech słońce już wyjdzie i zostanie z nami na dłużej!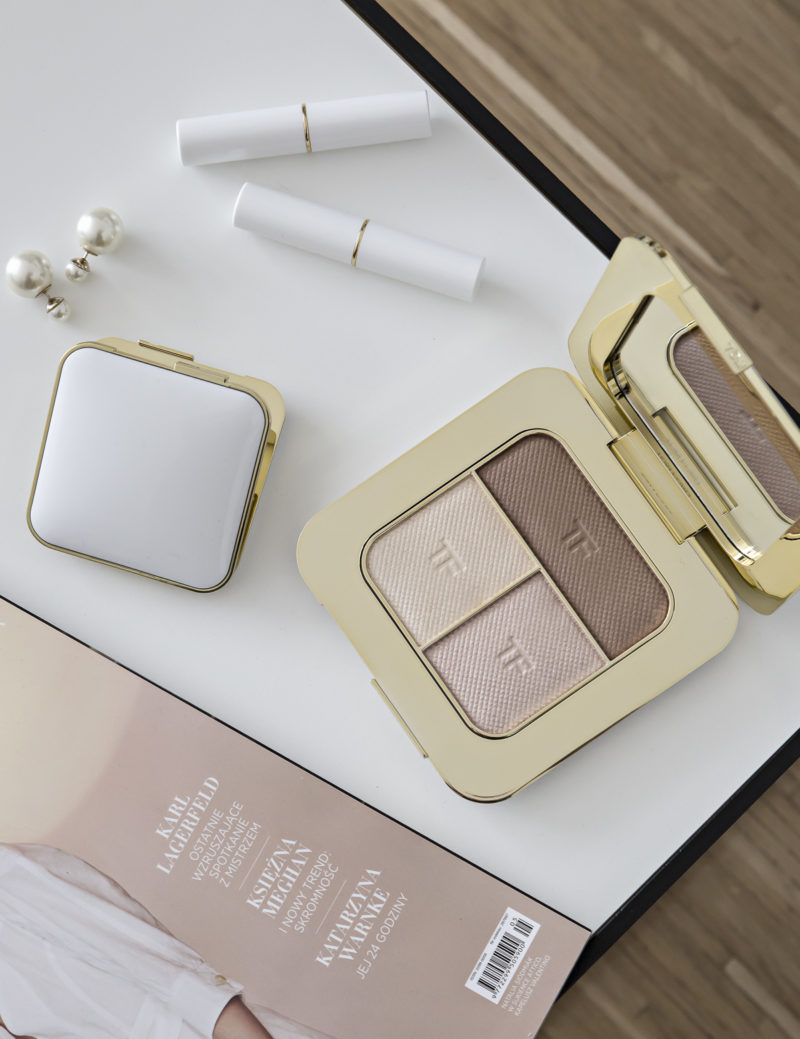 copyright Kasia Rutkowiak | My Full House | any unauthorised use prohibited
Post powstał we współpracy z marką Tom Ford. Wyraża moje osobiste opinie.
Produkty kolekcji Tom Ford Soleil dostępne są w wybranych perfumeriach Douglas i na douglas.pl (klik)