I know I've been quiet for more than usual, but there was a good reason for it. Today, I stop by to briefly introduce to you Chloe – our newest family member. This brindle French Bulldog puppy is exactly 9 weeks today and despite a short time in our home, we love her already. Kids are crazy about her and I guess you can imagine why. Chloe's arrival has been kept top secret for months and they've been wanting a dog in their lives ever since we moved from Denmark, almost 4 years ago.
Get ready for more Chloe here on the blog and on social media. I have just created a separate Instagram account for her right here. Feel free to follow if you are into frenchies. Happy Saturday and I'll be back with you after the weekend.
Nasz nowy członek rodziny
Wiem, że od dłuższego czasu zapadła na blogu cisza, ale uwierzcie, że miałam ostatnio kilka powodów, aby odsunąć na chwilę pracę. Dziś wpadam, aby przedstawić Wam naszego nowego członka rodziny – Chloe. Ta śliczna pręgowana suczka rasy buldog francuski kończy dziś 9 tygodni i już ją uwielbiamy. Dzieci zwariowały ze szczęścia (do dnia kiedy dołączyła do naszego stada nie wiedziały o niespodziance, choć od przyjazdu z Danii nieustannie prosiły o psa) i trudno im się dziwić.
Przygotujcie się na więcej zdjęć Chloe, tu na blogu i w mediach społecznościowych. Miłośników buldożków zapraszam też na specjalne, stworzone właśnie konto – tutaj.
Dobrej soboty, wracam do Was po weekendzie!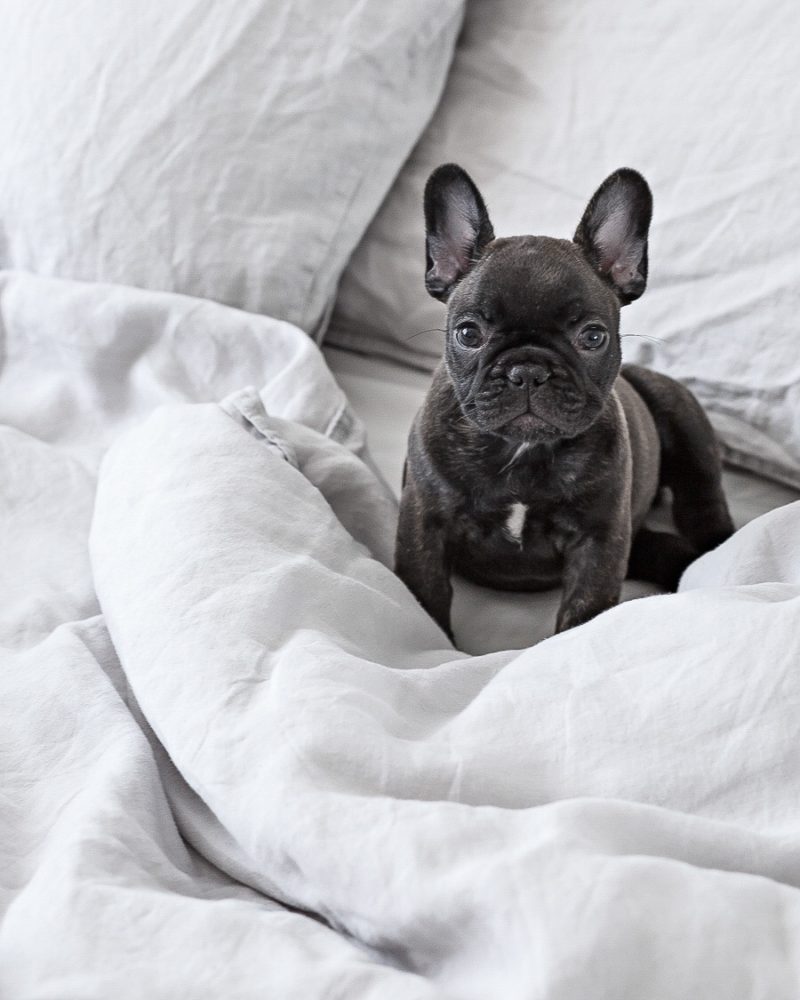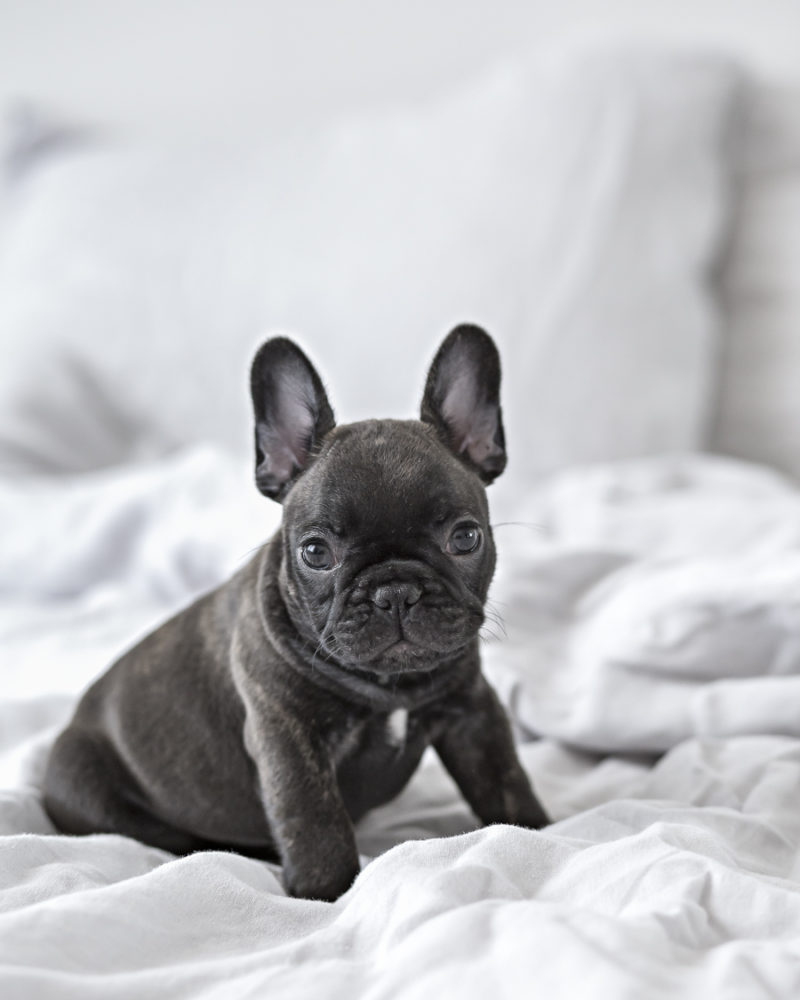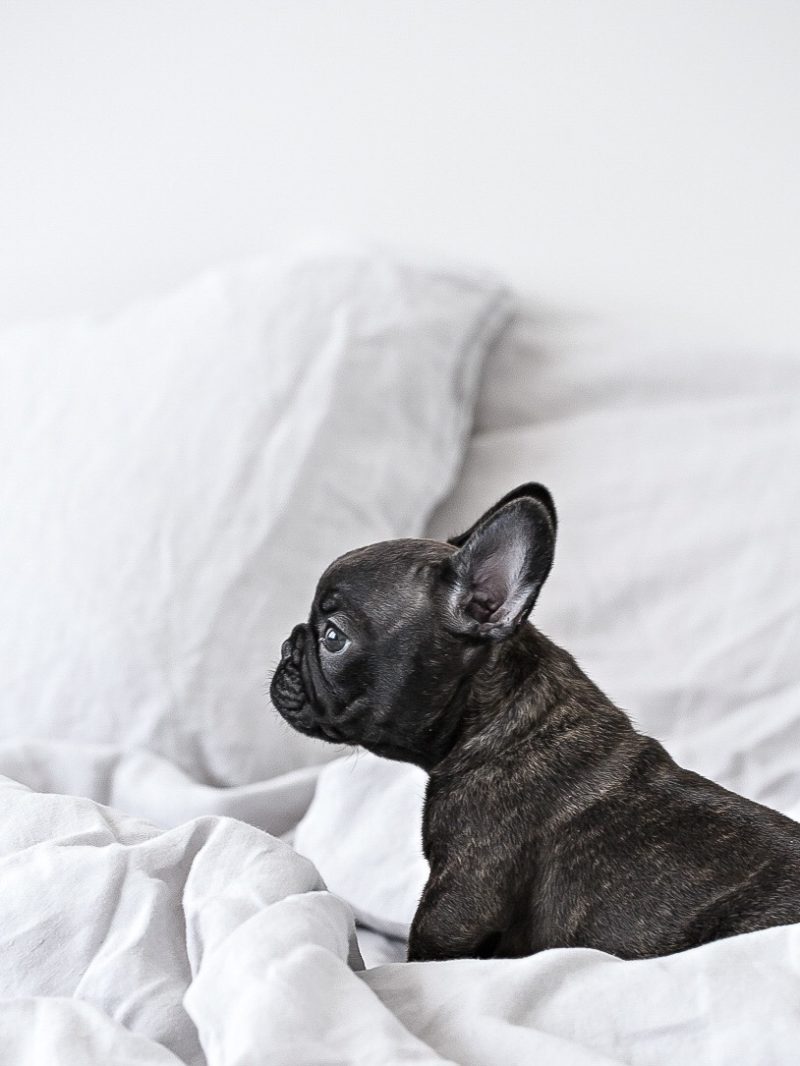 Copyright Kasia Rutkowiak | My Full House | Any unauthorised use prohibited
Chloe – French Bodyguard Kennel