I have been planning this post (and this fasting!) for  a long time. Or at least it feels like it, as I've been thinking about it a lot.
I am the kind of person who loves food and sometimes forgets that we eat to live, not the other way around. That can result in eating not the most healthy products (refined sugar), eating late or simply too much. And as we know, too much of anything is not good for you.  That is why, after hearing quite some positive stories about vegetable fasting (and remembering how great it felt to make a juice detox last winter), I decided to give it a try.
What is a vegetable fasting? Making is short, it means that you only eat chosen vegetables and a tiny bit of certain fruit. You drink water, green tea and herbal infusions. While fasting you have to quit all other foods, including meat/fish, dairy, bread, nuts, seeds, any flour products, oils and so on. You also have to say goodbye to coffee, black tea, sodas and any kind of alcohol. Sounds tough? A bit :) But as we have just entered a wonderful vegetable season and markets overflow with fresh goods from fields and gardens, I decided that I might just as well start NOW. And I did.
Post warzywno-owocowy
Ten wpis (i post) planowałam już od dłuższego czasu, a przynajmniej takie mam wrażenie. Prawdopodobnie dlatego, że najpierw musiałam wszystko bardzo dobrze przemyśleć.
Ale od początku. Od zawsze uwielbiam jeść i niestety czasami zapominam, że jemy, aby żyć, a nie odwrotnie. W rezultacie zdarzało mi się jadać niezdrowo (cukier), późno, lub po prostu za dużo. Nie raz wszystko to zdarzało się jednocześnie… A ponieważ wiadomo, że co za dużo to niezdrowo, nie zawsze było mi z tym dobrze. Dlatego, po usłyszeniu kilku pozytywnych historii o warzywno-owocowym poście, postanowiłam spróbować.
Na czym polega taki post? W skrócie na tym, że spożywa się jedynie wybrane warzywa i owoców (jedynie kilka rodzajów, w malutkich ilościach), a odstawia całą resztę. Oznacza to zero mięsa/ryb, chleba, wszystkich produktów mlecznych, mącznych, słodyczy, tłuszczy itd. Należy także odstawić kawę i czarną herbatę, napoje słodzone i alkohol. Trzeba pić dużo wody (można dodać napary ziołowe) i włączyć do jadłospisu cenne kiszonki. Jako, że zaczęło się lato i jest już masa świeżych warzyw, zdecydwałam, że lepszej pory nie będzie.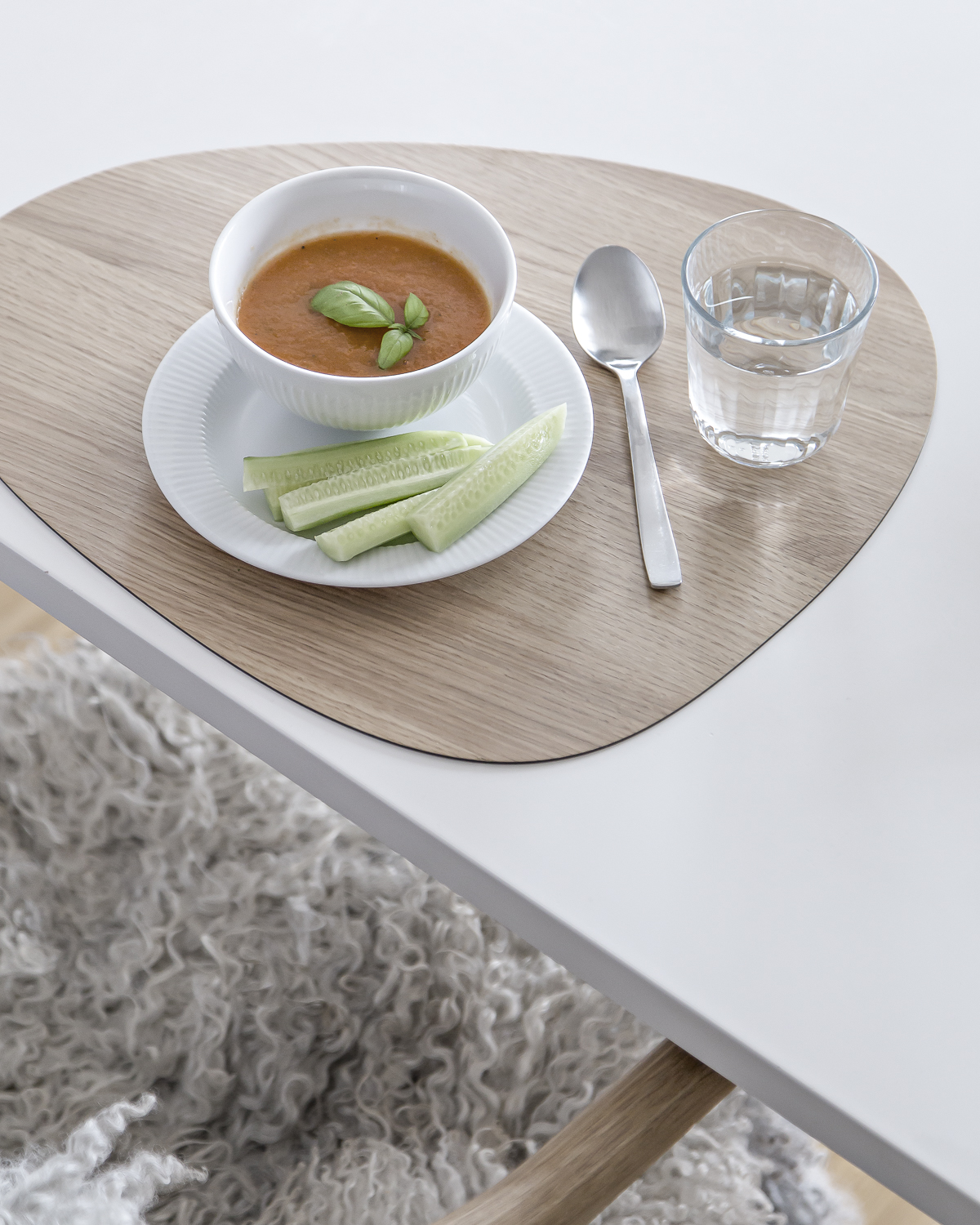 The plan is to conduct 4 weeks fasting. A maximum time "alowed" is six weeks but that would be too much. 4 should be enough to cleanse my body, get rid of bad habits, say goodbye to sugar rush and relieve my digestive tract. The first week is already behind me and I feel good. After initial headache on day 2 (due to caffeine deficiency, I suppose) my body adjusted to new situation and I live as usual, just eating different. Furthermore, I don't have to spend majority of my time cooking, as I found a catering service that delivers the food. I get 5 meals a day, packed in boxes and delivered to my doorstep. All I have to do is to move the food onto plates and eat. The meals are fresh and diverisfied, and a dietician makes sure that there is a good variation of ingredients (but only those alowed, of course).
Plan jest taki, aby post trwał 4 tygodnie. Maksymalny czas, przez jaki w bezpieczny sposób można pościć to 6 tygodni, ale dla mnie to za długo. 4 powinny mi w zupełności wystarczyć, aby oczyścić organizm, pozbyć się złych nawyków, pożegnać chęć podjadania słodyczy i odciążyć przewód pokarmowy. Pierwszy tydzień już za mną. Czuję się dobrze. 2. dnia pojawił się ból głowy, który przypisywałam brakowi kofeiny, a teraz mój organizm już się chyba przystosował do nowej sytuacji. Co więcej, nie muszę główkować nad tym co zrobić na kolejny posiłek, gdyż zdecydowałam się na catering dietetyczny. Dzięki temu rozwiązaniu, codziennie 5 urozmaiconych posiłków skomponowanych przez dietetyka dostaję pod same drzwi. Decyzję o wyborze "Przełomu w odżywianiu" podjęłam w rezultacie opinii koleżanki, która była niezmiernie zadowolona z faktu, iż poszcząc, a jednocześnie ogarniając posiłki innym domownikom, nie bała się wpaść w pułapkę sięgania po "zakazane" produkty. Do mnie ten argument bardzo przemówił, gdyż w kwestii gotowania w domu nic się nie zmieniło. Wciąż dzielimy się obowiązkiem przyrządzania posiłków dla całej rodziny, przy czym ja gotuję teraz "na czuja", bo nawet nie mogę łyżki oblizać.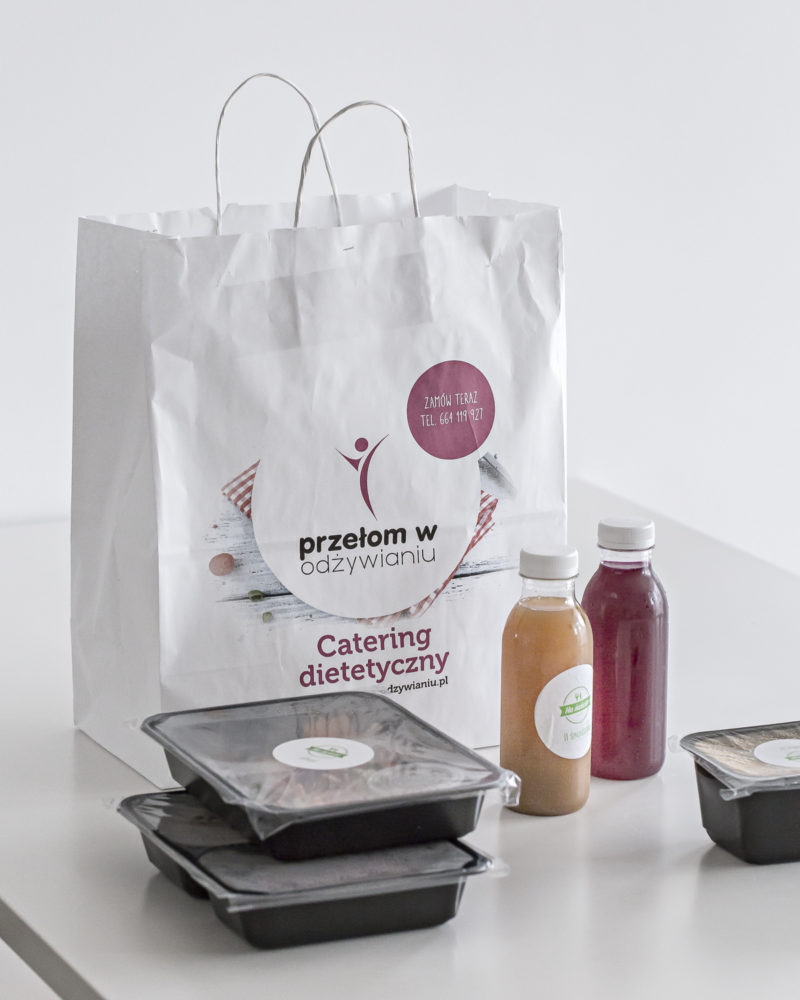 What do I miss the most? It must be coffee, fullcorn bread and avocado. After 4 weeks I will gradually add them to my everyday diet. Right now, when I need some indulgence, I can eat baked apples with cinnamon and grapefruit salad. The apples taste heavenly and my catering service makes sure that there is som kind of "dessert" every day.  I have 3 more weeks to go and then it will be time for my beloved espresso again :)
Czego mi w tej chwili brakuje najbardziej? Z pewnością kawy (!), wieloziarnistego chleba i awokado. Po 4 tygodniach postu zacznę je stopniowo dodawać do jadłospisu. Teraz, kiedy potrzebuję dopieszczenia, sięgam po jabłka zapiekane z cynamonem i sałatkę z grejfrutem. Mój catering zawsze dba o coś "na osłodę", a jabłka smakują wybornie (i chwilowo muszą wystarczyć). Jeszcze 3 tygodnie i bedę mogła wypić moje ukochane espresso!
copyright Kasia Rutkowiak | My Full House | any unauthorised use prohibited