All parents know what a struggle it can be to arrange a kids' room. There are many products on the market but when it comes to our children, it's definitely not about quantity, but quality we focus on (or at least, we should). Personally I came a long way when it comes to kids' interiors. Still, I think there is plenty more that I could learn. The latest look of our girls' room can be found here.
A little child's room is not only a place where a baby rests, but also – or even more – learns. And I am not talking school like learning, but learning the shapes, colours, textures. It is a place where a child's visual sensitivity awakes. As parents, we want our children to be sensitive to beautiful things. Or at least – we should.
That is why, when I heard about a new, children line from my favourite design studio of ViSSEVASSE, I couldn't wait to see the new posters. Made especially for kids' rooms, they turned out to be a beautiful, gentle yet inspiring decoration for the smallest ones. As all of ViSSEVASSE's posters, they look great alone, in pairs or in groups. And – as usual – they can easily be mixed with all other posters from brand's collection. It allows to create endless possibilities, as all posters come in 3 sizes. I am sure that the children line will get plenty of love both from the small and the big ones.
Nowa kolekcja plakatów dziecięcych od ViSSEVASSE
Wszyscy rodzicie wiedzą jak wiele pracy wymaga urządzenie pokoju dla dziecka. Na rynku mamy totalny wysyp produktów dla najmłodszych i często wpadamy w pułapkę kupowania "na zapas", zapominając, że tu nie chodzi o ilość, a o jakość. Sama biję się w pierś, nie raz poległam na tym polu. Wciąż mogłabym się wiele nauczyć w temacie pokoików dziecięcych, a tutaj możecie zobaczyć ostatnią odsłonę pokoju Heleny i Klary.
Urzadzając pokój dziecka warto pamiętać o tym, że będzie to miejsce nie tylko odpoczynku, ale również – a może przede wszystkim – nauki. Nie myślę tu o nauce szkolnej, ale nauce kształtów, barw, faktur. Miejsce, które będzie rozbudzać wrażliwość malucha. Jako rodzice chcemy, aby nasze dzieci były wrażliwe na piękno.
Dlatego właśnie, kiedy jakiś czas temu usłyszałam o nadchodzącej, nowej dziecięcej serii plakatów z kopenhaskiego studia ViSSEVASSE, bardzo się ucieszyłam. Stworzone specjalnie z myślą o najmłodszych, nowe wzory okazały się być piękną dekoracją do wnętrz najmłodszych domowników. I tak jak w przypadku wszystkich innnych wzorów marki, nadają się do wieszania samodzielnie, w parach, bądź w większych grupach. Jako, że można je dowolnie mieszać i łączyć ze wszystkimi innymi plakatami marki, mamy niezliczone możliwości, aby popisać się inwencją. Wszystkie wzory występują tez w 3 rozmiarach, co pozwala na dopasowanie do każdej wielkości pomieszczenia. Jestem pewna, że nowa linia podbije serca tak małych, jak i dużych.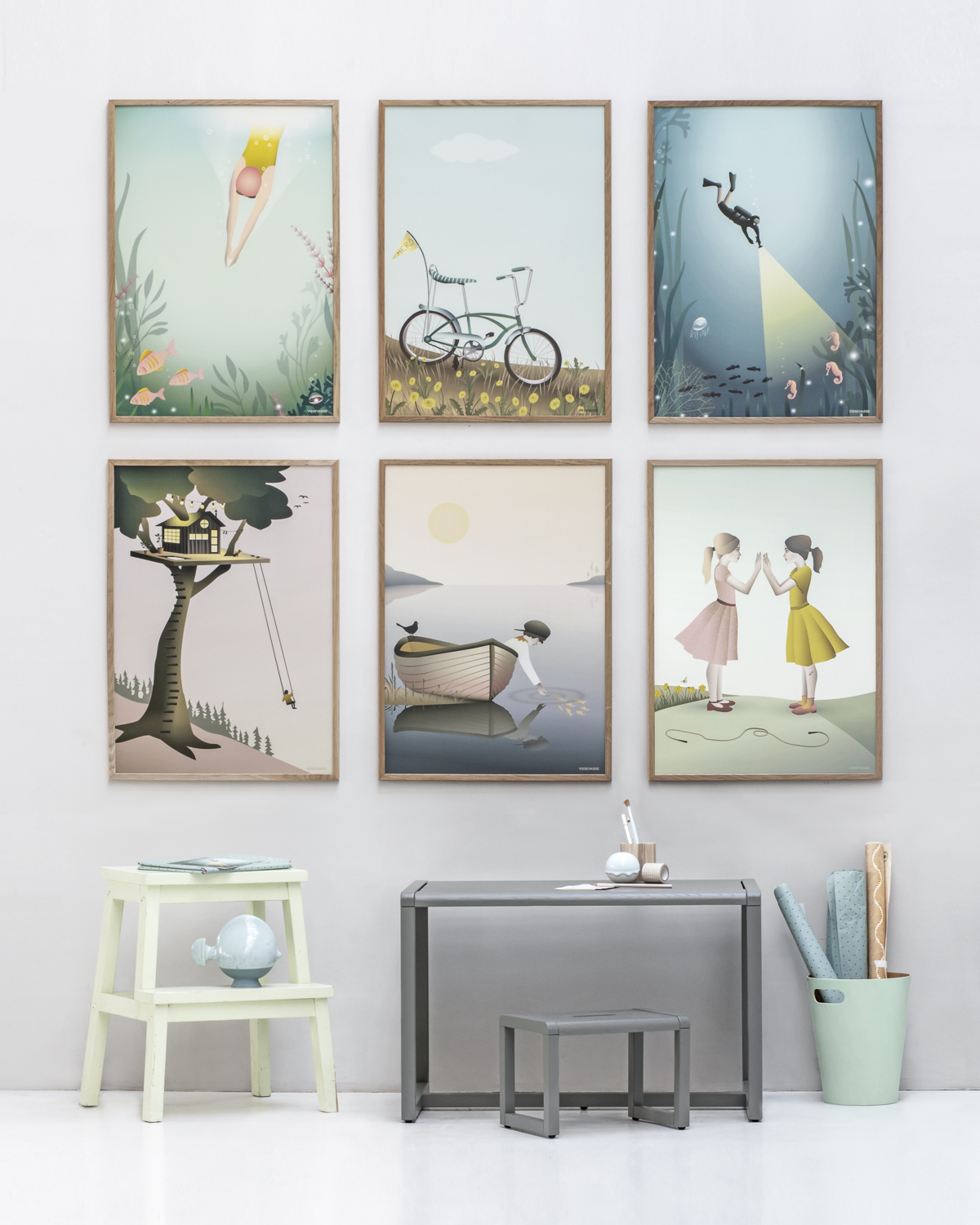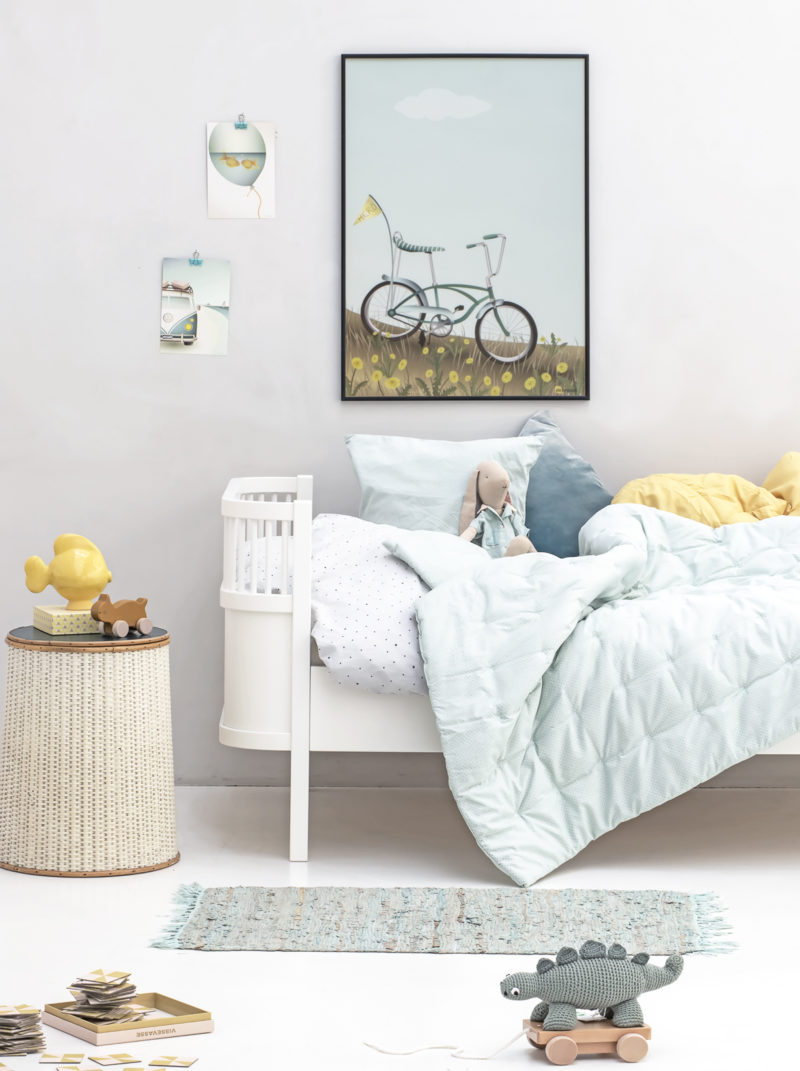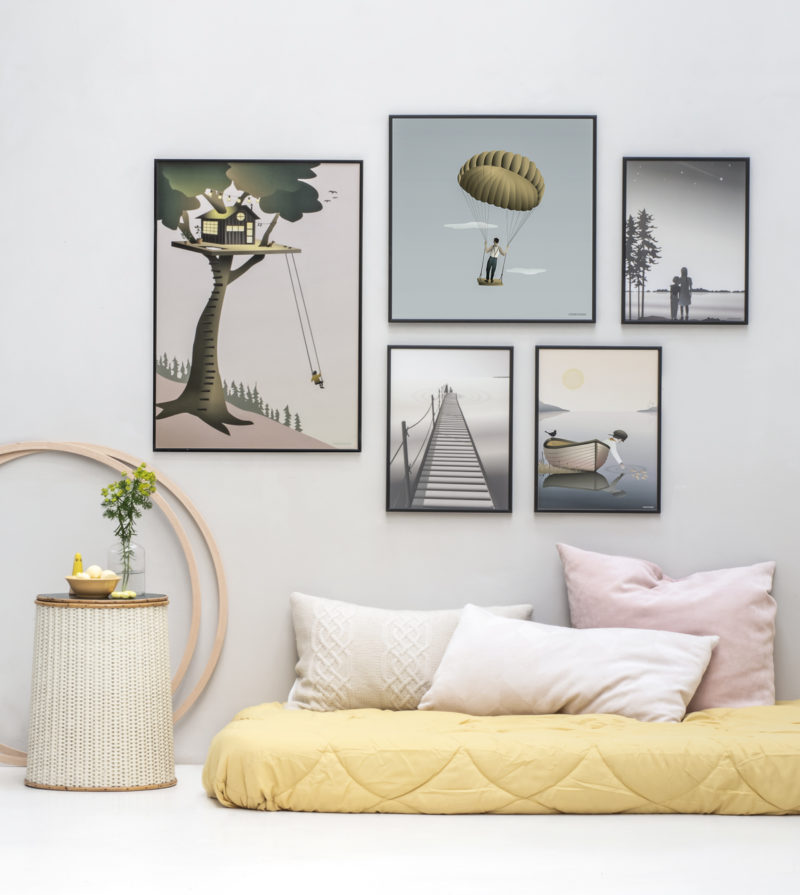 all images courtesy of ViSSEVASSE
How do you like them? My girls are already talking about moving to a bigger apartment, so they can have they own rooms and more wall space…
And if you wish to see how all ViSSEVASSE posters are being made and more story behind the brand, please see this short movie.
Podobają Wam się? Moje dziewczynki już przebąkują o przeprowadzce do większego mieszkania, w którym każda z nich będzie miała swój pokój i więcej ścian do udekorowania…
A jeśli chcecie zobaczyć i usłyszeć więcej na temat tego jak i gdzie powstają plakaty ViSSEVASSE, sprawdźcie koniecznie poniższy filmik.
W Polsce wszystkie plakaty ViSSEVASSE są obecnie do kupienia w sklepach Amazing Decor, 9design oraz Belbazaar.