We don't have too much time for big city life, and we don't eat out too often. That is why, when we finally find a day to do it, we choose places which we know are good. One of these places is "Romantyczna" restaurant in the very heart of Warsaw Old Town. This place is special to me due to personal reasons. When the owner opened "Romantyczna" in 2017, she contacted me to say that after seeing my blogpost about Vee Speers posters from ViSSEVASSE, she ultimately knew that she wanted them for her restaurant interior. She also invited me to come and visit her if I had a moment.
Świetna restauracja ze skandynawskim akcentem w sercu Warszawy
Nie mamy niestety zbyt wiele czasu na jedzenie poza domem i ciągłe korzystanie z przywilejów dużego miasta. Nieczęsto jadamy kolacje w restauracjach, a kiedy to już się zdarzy, najczęściej wybieramy sprawdzone lub polecone miejsca. Jednym z nich jest restauracja Romantyczna przy Rynku Starego Miasta. Dla mnie jest ona szczególnym punktem na mapie Warszawy. Krótko po otwarciu, właścicielka skontaktowała się ze mną, aby powiedzieć, że w wyniku moich inspiracji z plakatami Vee Speers, właśnie je wybrała do ozdoby swojego lokalu i że serdecznie mnie zaprasza w odwiedziny w wolnej chwili.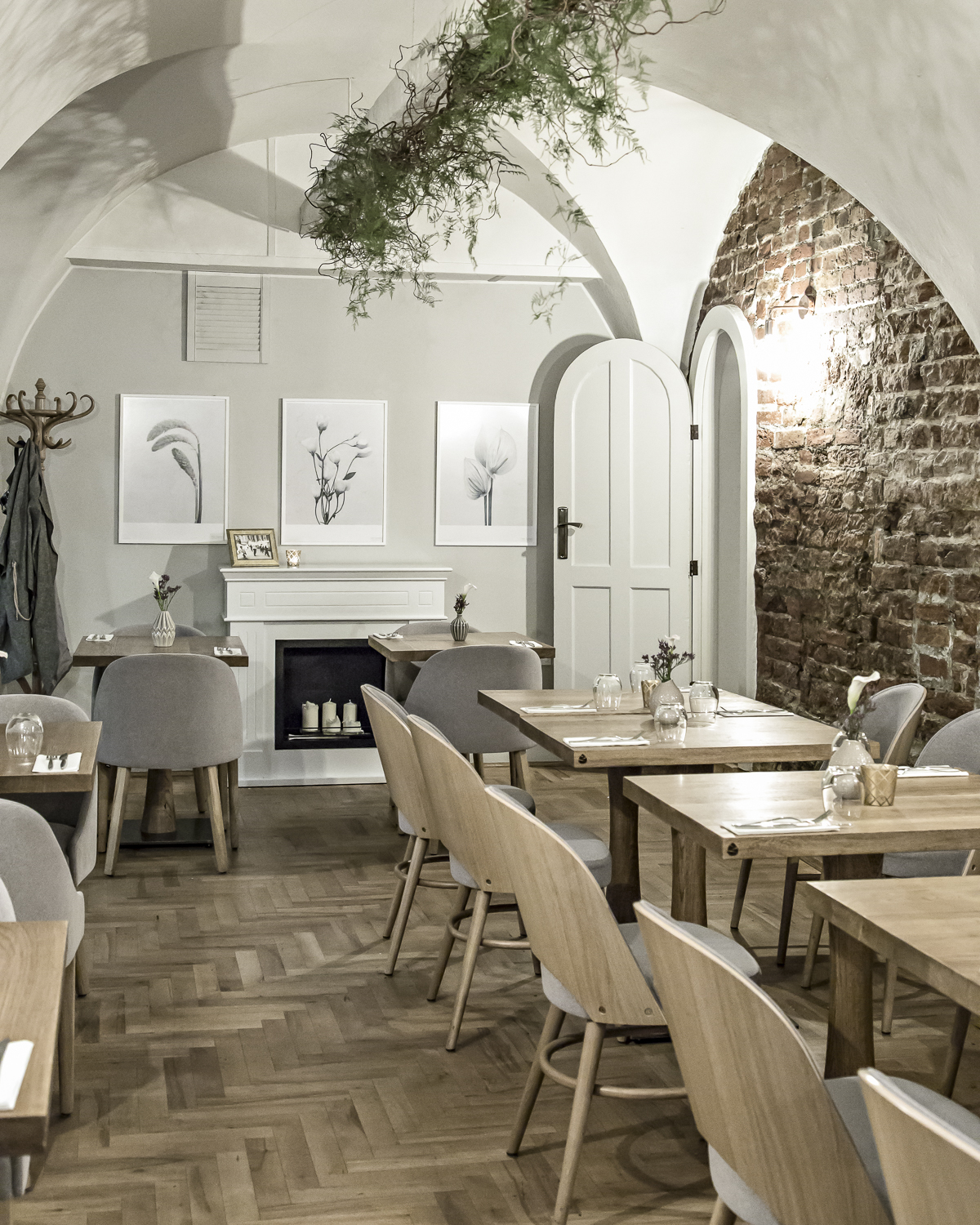 When I visited this cellar based place, to see the posters and chat with the owner, I had to try their food and – I became a returning guest. In the winter time we sit downstairs and enjoy the food surrounded by cosiness of old walls. In the summertime we choose the outdoor tables on the Old Time Square.
However, what makes us come back to "Romantyczna" is not the posters (although they do make me happy!), but food. Popular places like the Old Town can have bad restaurants, as they can survive even with lousy culinary skills and service – tourists come there all the time, anyway. We all know it from our travels. But as a returning guest at "Romantyczna" I can only recommend it, if you are looking for Polish cuisine with a modern twist.
Kiedy już skorzystałam z zaproszenia i odwiedziłam usytuowaną w kamienicznej piwnicy "Romantyczną", musiałam spróbować serwowanego tu jedzenia. I po pierwszej próbie stałam się powracającym gościem! Kiedy jest zimno, siadamy w środku, otoczeni przez przytulne stare mury, a w cieplejszych miesiącach wybieramy ogródek na Rynku Starego Miasta.
Bo to, co sprawia, że regularnie tu wracamy to nie plakaty (których obecność niezmiennie mnie cieszy), a przepyszna kuchnia. Miejsca takie jak to nie zawsze cechuje znajomość kulinariów, gdyż samo posiadanie restauracji w popularnym miejscu odwiedzanym przez turystów, samo w sobie gwarantuje pewien ruch. Wszyscy znamy z doświadczenia historie o tym, jak "nacięliśmy się" na słaby lokal podczas urlopu, za to lokalizacja była dobra. Tu jest inaczej. W Romantycznej zawsze można dobrze zjeść, a ja najbardziej lubię świetne dania kuchni polskiej w nowoczesnym wydaniu.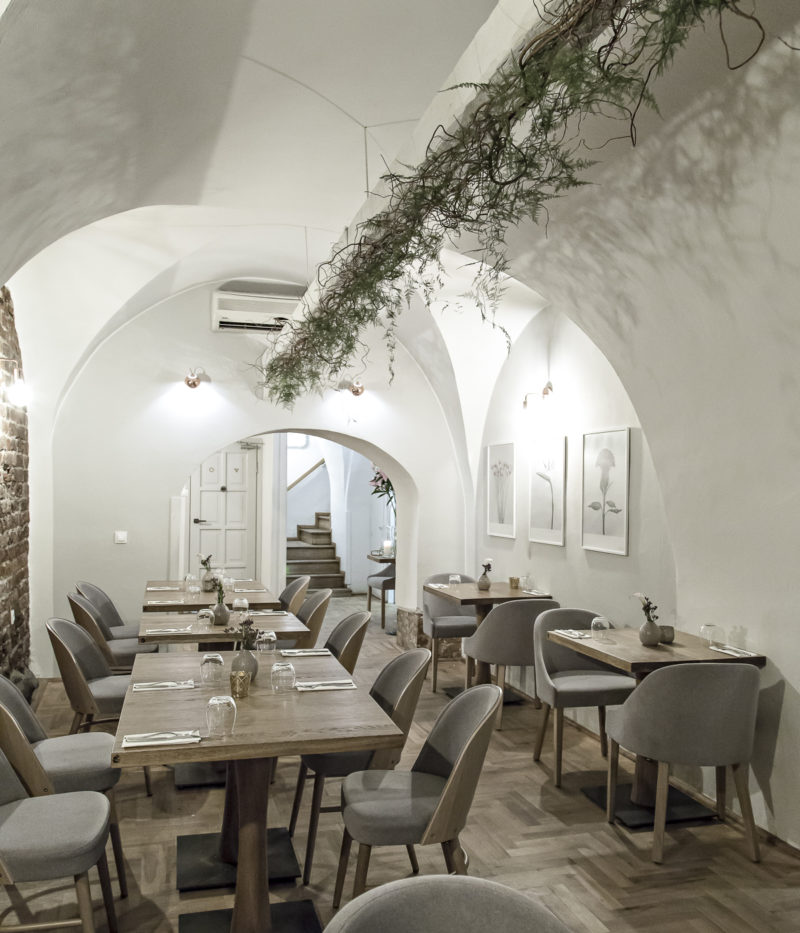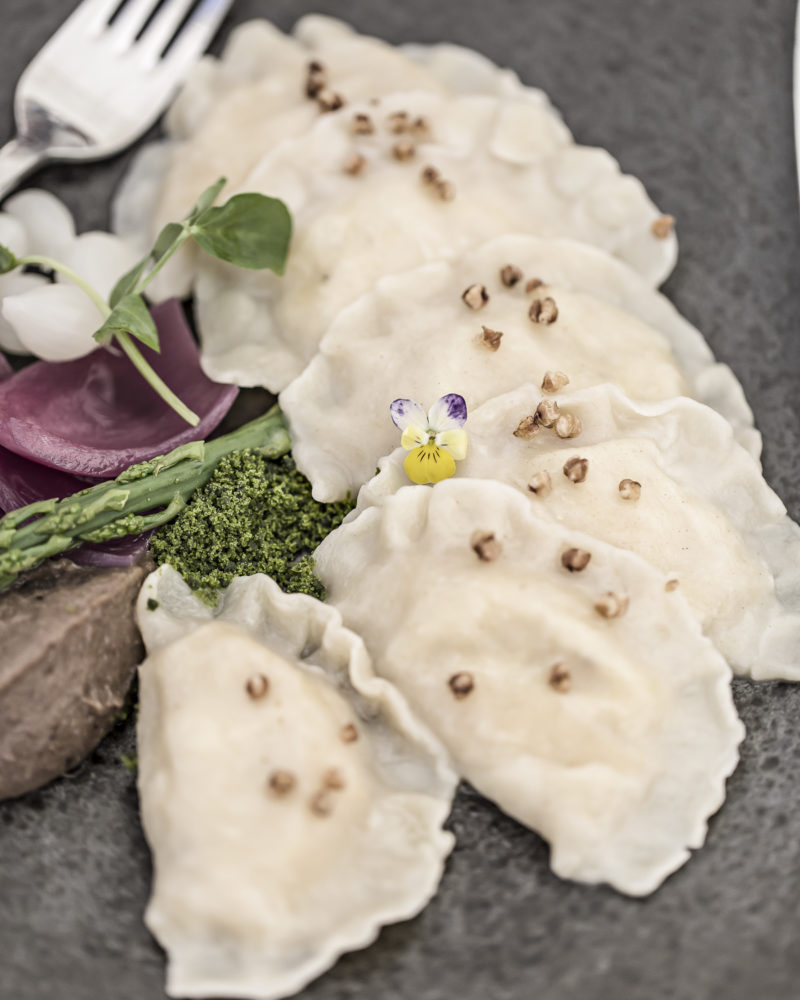 Opening at 9, the kitchen starts serving breakfasts and I love all of them (Polish, English, French or a nice Croque Madame). My recent favourite is brioche with poached eggs, bacon and asparagus. It is asparagus season, after all, and all seasonal ingredients are always promoted in the menu. But IF you happen to come around the lunch or dinner time and would like to try something very Polish – go for pierogi. Although this traditional Polish dish dumplings with different stuffings is very typical for our cuisine, not many can make them taste as perfect as chef at Romantyczna. My favourite pierogi here are "ruskie" ("Russian"), with salmon and with veal – preferably all together, shared with my hubby or a friend.
Jako, że Romantyczna startuje już o 9, fajnie jest tu wpaść na letnie śniadanie na świeżym powietrzu. Można tu dostać śniadanie polskie, angielskie, francuskie czy pyszny Croque Madame. Moim ostatnim hitem śniadaniowym jest brioszka z bekonem, jajkami w koszulkach i szparagami. W końcu mamy sezon na szparagi! Tutejsza kuchnia znana jest z tego, że do menu wprowadza sezonowe produkty, tak więc na przestrzeni roku można skosztować różnych smaków z polskich upraw, pól, lasów i ogrodów. Jeśli zaś wpadniecie tu na lunch lub kolację, koniecznie spróbujcie przepysznych pierogów. Nasze ulubione to ruskie, z cielęciną i z łososiem.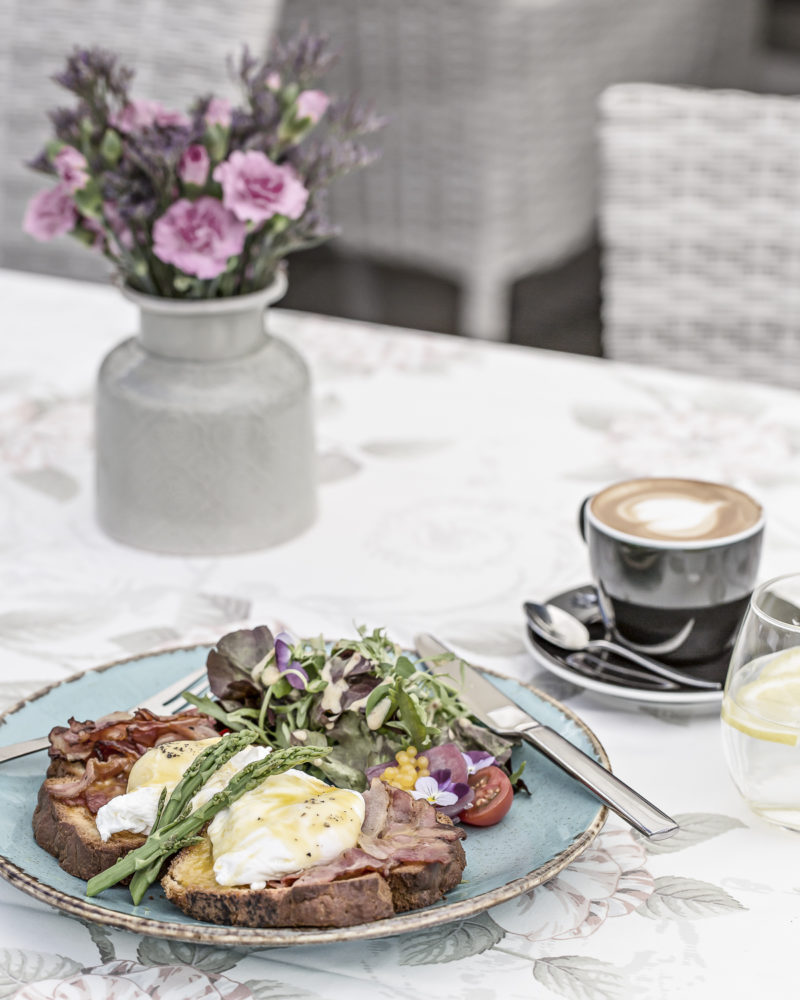 As you can see, the food looks lovely and I assure you that it tastes even better. I have just tried it (again) on my best friend, who visited me last week from Denmark, and Maja loved it too.
Każde próbowane tu przeze mnie danie wygląda tu świetnie, a smakuje jeszcze lepiej. Ostatnio przetestowałam też romantyczną kuchnię na mojej przyjaciółce z Danii i Maja była zachwycona.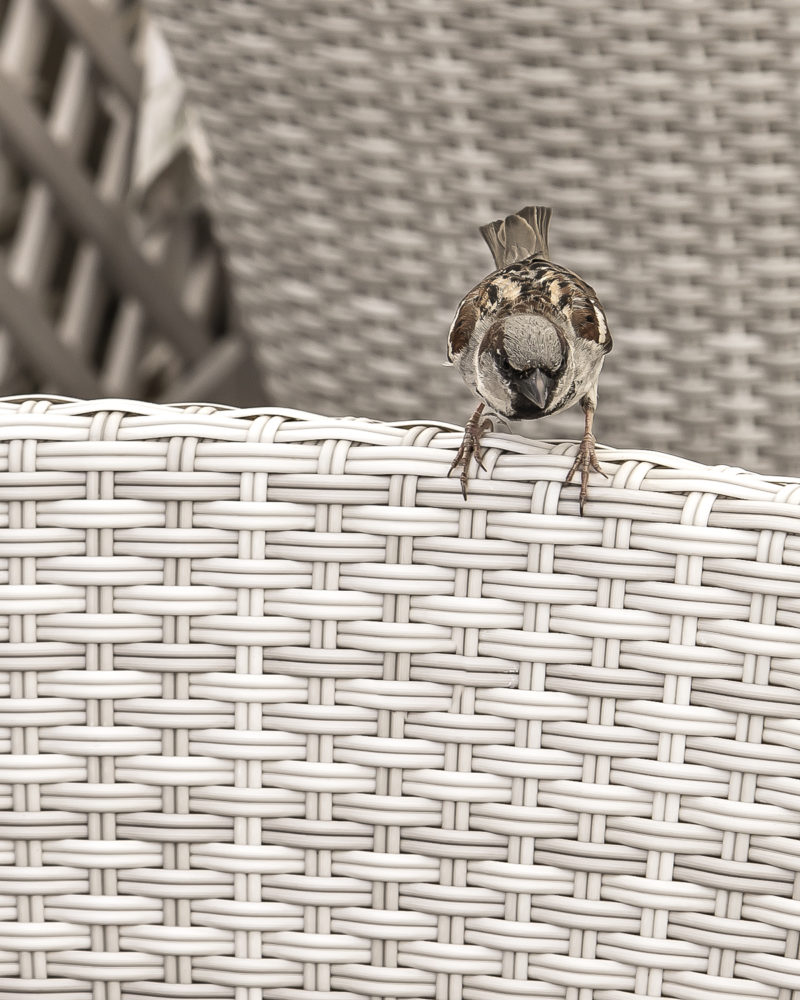 If you ever look for a good place to eat in Warsaw, I highly recommend "Romantyczna".
Jeśli szukacie miejsca na dobre śniadanie lub pyszną kolację w Warszawie, sprawdźcie koniecznie!
Restauracja Romantyczna
Rynek Starego Miasta 18, Warszawa