I am incredibly bad with plants. I love them, but I'm afraid that they don't share my feelings. Keeping a plant alive for more than 3 months is a true achievement for me and only few have ever lived passed the 6 months mark. That is why, I love freshly cut blooms. I know that someone else have already sentenced them to death, and I can witness their beauty and let them go when their time is out, without feeling guilty. On the other hand, I hate giving up. That's why, a while ago, I decided to make a new try. My mom gifted me with two saplings of a beautiful giant plant which they have at home. To begin with, I did put them in water and have to decide how I want to plant them. Then, one of them will stay at home and another will go to the showroom. We will see which conditions suit it best.
Trochę zieleni w biurze
Nie mam ręki do roślin. Uwielbiam je, ale one najwyraźniej nie podzielają moich uczuć. Mało która roślina przeżywa u mnie 3 miesiące, a tych które udało mi się utrzymać ponad pół roku jest już naprawdę niewiele. Dlatego prawie zawsze wybieram cięte kwiaty. Wiedząc, że i tak zostały już skazane na niechybną śmierć (przez kogoś innego), łatwiej mi się pogodzić z tym, że odchodzą po kilku dniach. Z drugej strony, nie lubię się poddawać. Dlatego ostatnio podjęłam kolejne wyzwanie. Moja Mama podarowała mi dwa rozsady rośliny, która od lat pięknie rośnie w domu Rodziców. Na początek wsadzilam je do wody, bo muszę przemyśleć w czym je posadzić. Kiedy to zrobię,  jedna zostanie z nami w mieszkaniu, a druga trafi do showroomu. Zobaczę, które warunki bardziej jej służą.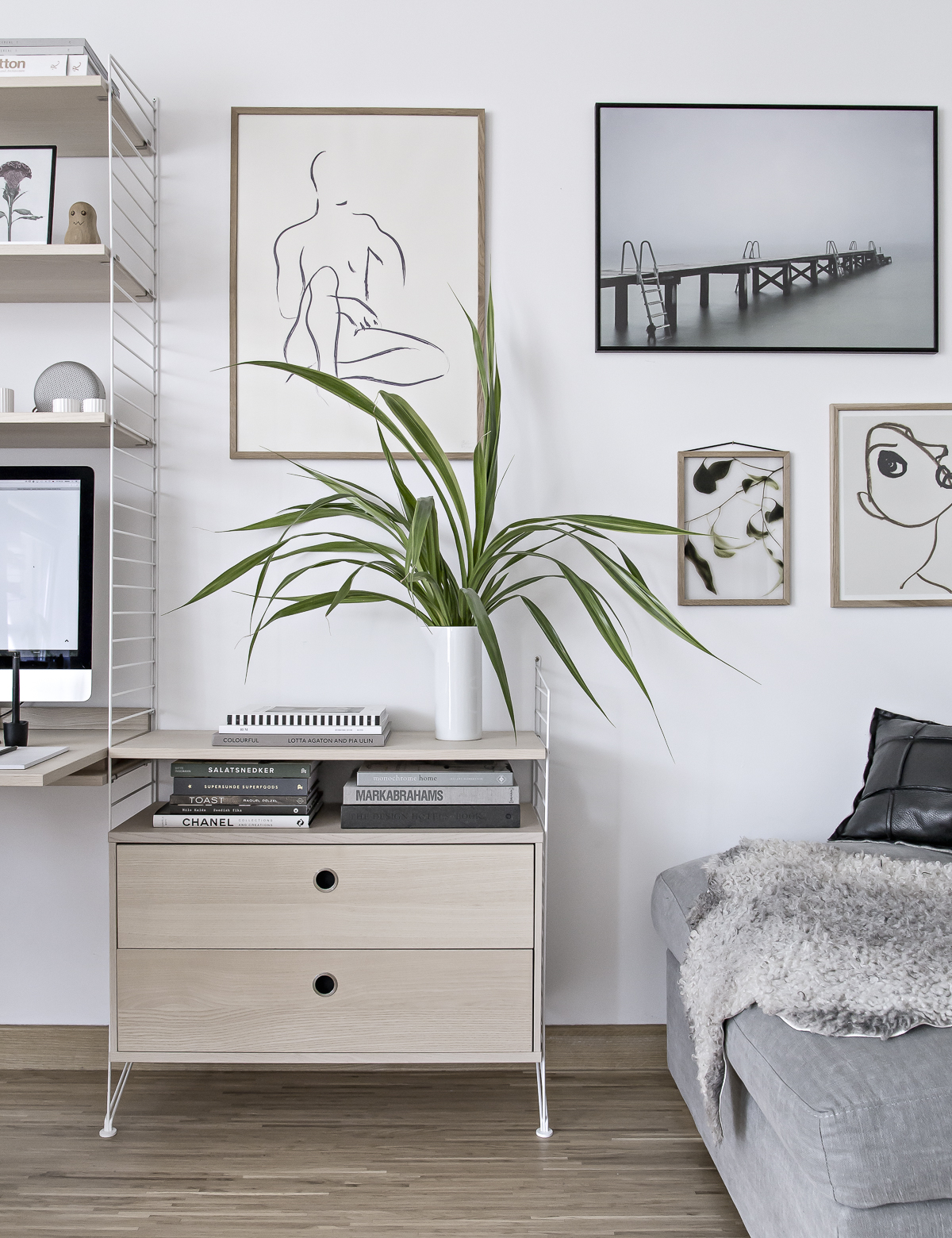 Another experiment this summer will be keeping alive my new Ivy plant. Some of you might say that Ivy is very easy mantain and that anyone can succeed in cultivating it. Undfortunately, my story prooves this statement to be wrong. Still, I won't give up. And this time, I decided to go for self watering pot. The majority of my plant success stories involve this solution (see the Avocado post), and so I thought, that my Ivy can try it too. Only this time, I chose a new, hanging pot from Eva Solo.
Drugim eksperymentem tego lata jest próba utrzymania przy życiu mojego nowego bluszczu. Wiem, że wiele z Was powie, że bluszcz jest prosty w obsłudze i przeżyje wszystko. Cóż, moja historia zadaje kłam temu stwierdzeniu. Tym razem postanowiłam się wesprzeć samopodlewającą doniczką. Jak do tej pory, większość moich sukcesów zawdzięczam właśnie takim wynalazkom (vide post o awokado). Dla bluszczu wybrałam nową, wiszącą wersję sprawdzonych doniczek Eva Solo.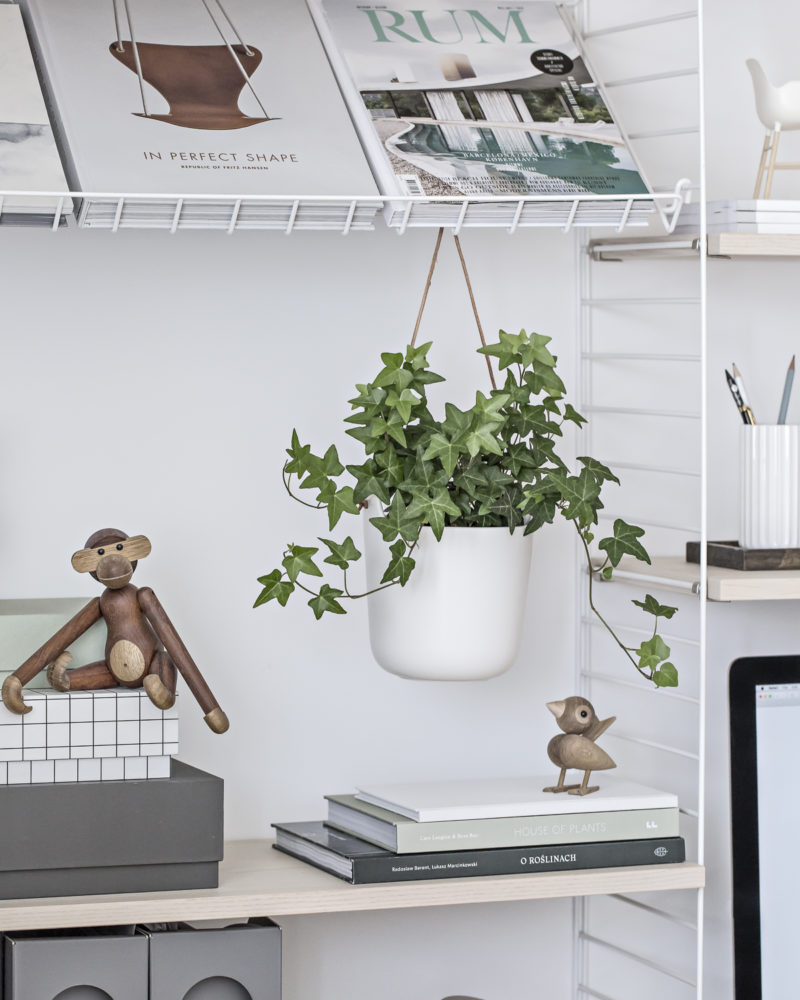 It consists of an outer pot made of matt stoneware and a thinner, plastic inner pot, which is more shallow, creating a little water reservoir in the bottom of the main pot. Nylon wicks hanging from the bottom of the plastic pot allow the plant to draw up the water it needs from the water reservoir in the bottom. To water the plant, all I need to do is to pour water into the main pot via a watering channel on one side. Voilà!
I think that the hanging pot adds a new dimension to my String shelving system. I like it's new look and I am curious if my new idea will succeed. Time will tell.
Całość składa się z ceramicznej matowej doniczki zewnętrznej i płytszego, plastikowego wsadu, pod którym tworzy się rezerwuar na wodę. Dzięki nylonowym sznureczkom, wewnętrzny wsad w którym zasadzona jest roślina, podciąga wodę ze zbiorniczka. Dodatkowo, specjalny kanalik między dwoma naczyniami pozwala łatwo uzupełniać wodę. Voilà!
Wydaje mi się, że powieszona doniczka fajnie wkomponowała się w regał. Czas pokaże czy pomysł był trafiony i czy bluszcz dożyje choćby jesieni.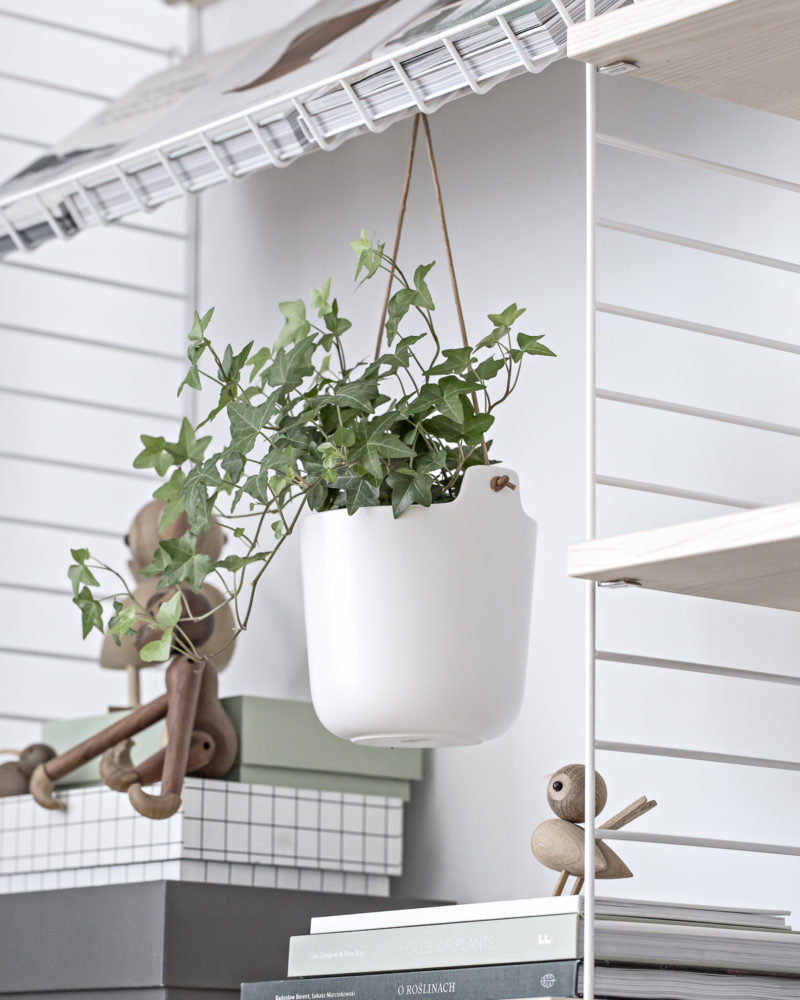 I think that these 2 new plant challenges are enough for this summer. To be honest, I already have one more going on, but it is stil a tiny too early to share. I will get back on the subject in a few weeks. I hate throwing out plants that I killed, so I will restrict myself from buying more for now. The only new plant objects will be those printed ones. They are always safe in my home.
Tego lata ograniczę się do tych dwóch roślinnych eksperymentów. No, może trzech – jeden już trwa, ale jeszcze nie mogę podzielić się efektami. Jak tylko będzie sukces (a wszystko na to wskazuje!), dam znać! Bardzo nie lubię wyrzucać roślin, które zabiłam, stąd chwilowo powstrzymam się przed zakupem kolejnych. Zawsze mogę się ratować tymi "drukowanymi". One zawsze są u nas bezpieczne.
Please keep your fingers crossed for my summer plant project. I hope to update you on my achievements in some months. And if you never hear about the progress, you will probably know what happened.
Trzymajcie prosze kciuki za mój letni eksperyment. Mam nadzieję, że za kilka miesięcy będę się mogła pochwalić sukcesem. Jeśli nie podejmę tematu, łatwo będzie się domyślić dlaczego.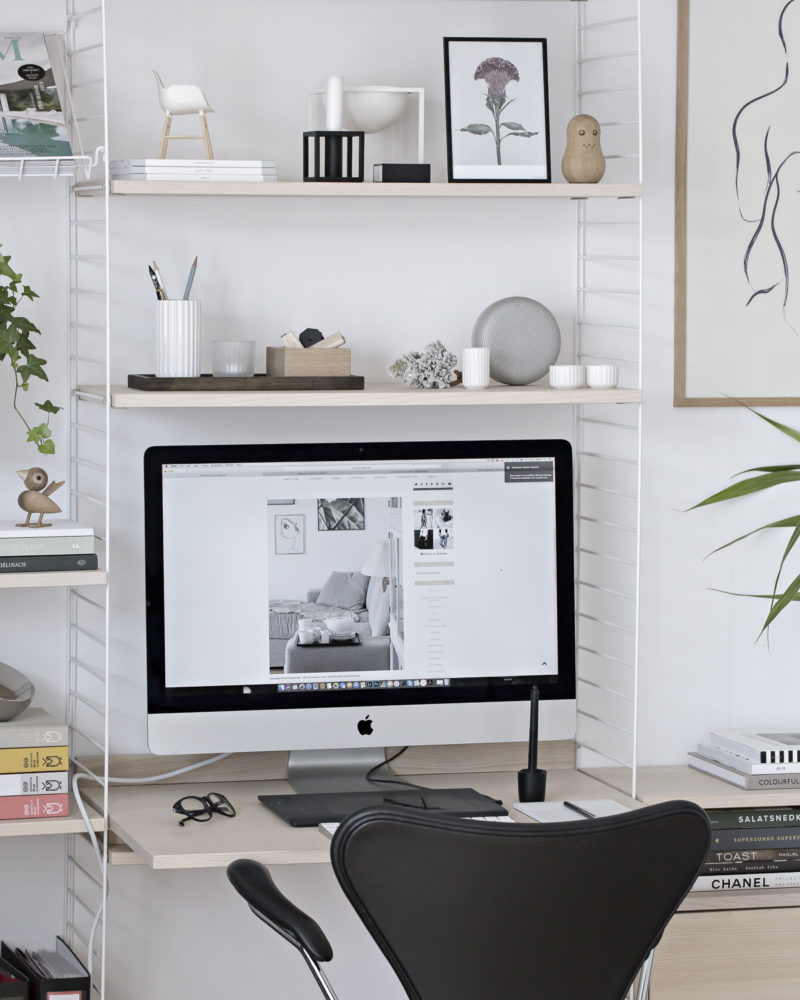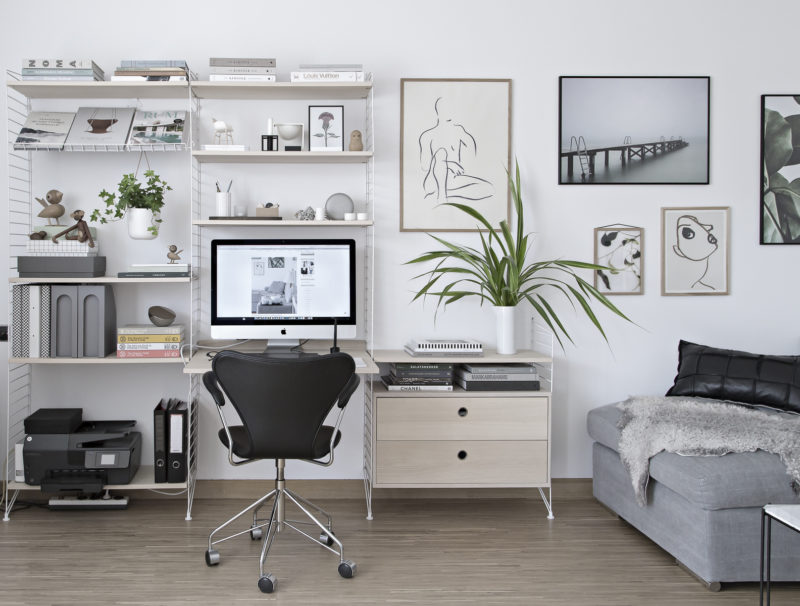 copyrights Kasia Rutkowiak | My Full House | any unauthorised use prohibited
self watering pot and carafe / doniczka i karafka – Eva Solo, shelving system / regał – String Furniture, plant print / kartka z motywem roślinnym – ViSSEVASSE