Spring feeling is everywhere and I love it. I enjoy waking up to light, open windows, flowers, birds and all that comes along with spring. And I really enjoy our bedroom these days. I have redecorated the wall with new posters – Construction 02 and Sakura. I framed them in white frames (all from ViSSEVASSE). I also changed the bedsidetables and ordered new bedding. Not much, but it gave our bedroom a totally fresh spring feeling and we both love it.
Wiosenna sypialnia
Wiosna jest już wszędzie! Uwielbiam jasne poranki, otwarte okna, śpiew ptaków i zapach kwiatów. Naszą sypialnię też uwielbiam. Ostatnio zmieniłam w niej parę rzeczy – powiesiłąm nowe plakaty – Construction 02 oraz Sakura, które oprawiłam w białe ramy (wszystko od ViSSEVASSE). Stoliki nocne zamieniłam na dwa krzesła i zamówiłam nową pościel. Niby niewiele, a sypialnia zyskała nowy wiosenny wygląd i bardzo dobrze się w niej czujemy.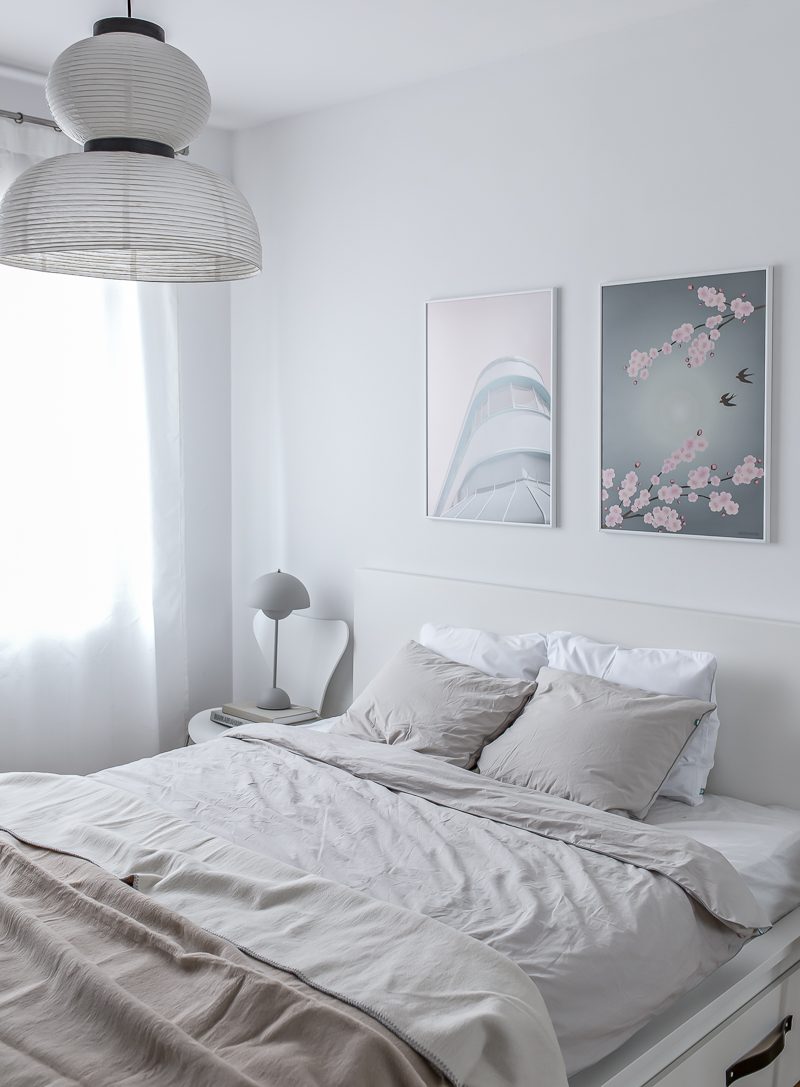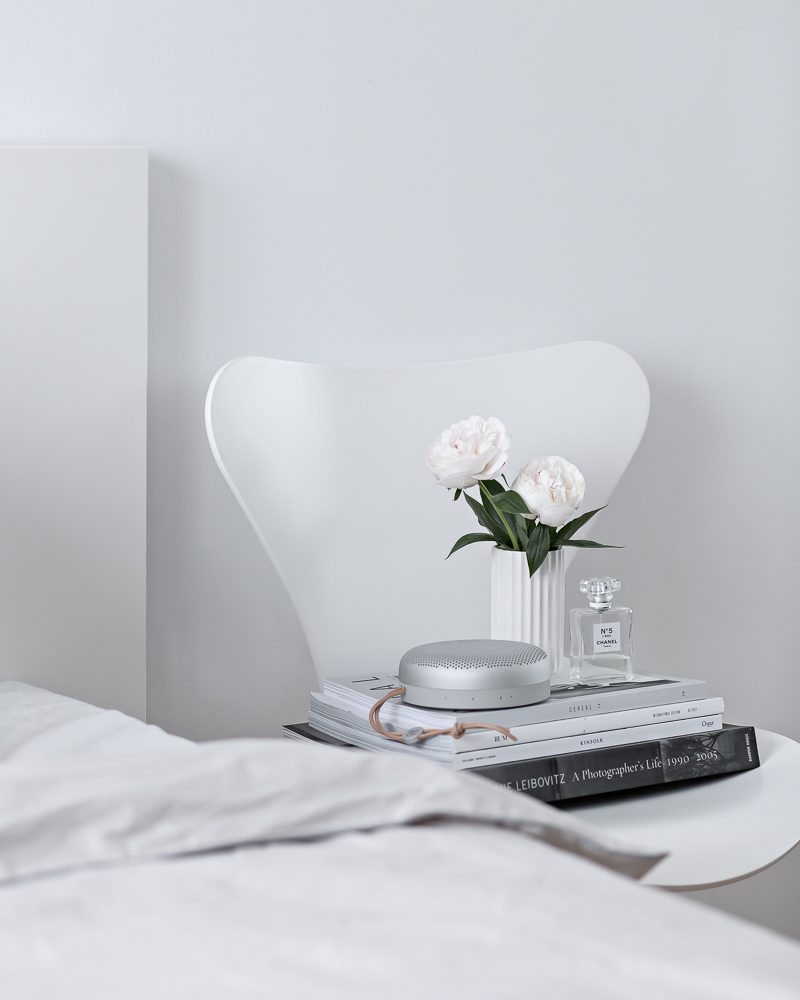 For a while I considered painting the wall (there are so many beautiful mat paints on the market now!) but I decided to wait for now.
I have also replaced our Arne Jacobsen's floor lamps with a single Flowerpot table lamp. Lately I almost never read in bed so that's fine with both of us.
Przez moment rozważałam pomalowanie ściany na jakiś delikatny matowy kolor (tyle teraz fajnych farb!) ale stwierdziłam, że jeszcze się wstrzymam.
Lampy podłogowe Arne Jacobsena zastąpiłam jedną lampą stołową Flowerpot. Sama ostatnio prawie wcale nie czytam wieczorami więc jest ok.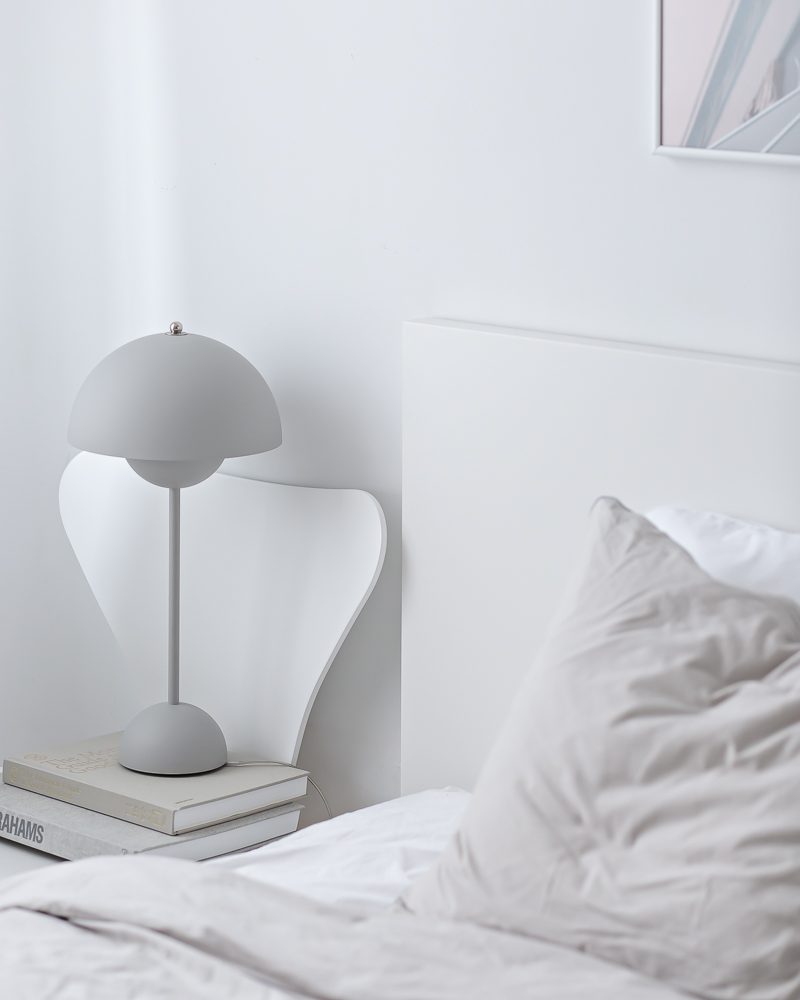 White poster frames are new for us and they really did the trick for this styling. I love the mat plexi glass which eliminates reflections as well as protects the posters from fading. One more time it turnes out that it is better to invest in good quality as it really pays off.
If you like the new look of the bedroom I am sure that you will also love the surprise I have waiting in a few days. I bet many of you already knows what it is going to be!
Have a lovely day!
Białe ramy plakatów to u nas nowość i przyznam, że do tej aranżacji pasują doskonale. Uwielbiam ich matowe szyby z pleksi, które z jednej strony ograniczają odblaski,a  z drugiej chronią kolory plakatów przed wyblaknięciem. Kolejny raz sprawdza się dewiza, że warto zainwestować, w produkty lepszej jakości, które dłużej i lepiej będą nam służyć.
Od niedawna plakaty (i ramy!) ViSSEVASSE można zobaczyć i kupić w Polskich sklepach.
Na początek pojawiły się w Amazing Decor w Gdyni, Belbazaar w Warszawie i w sklepie PatyNowy w Krakowie.
Jeśli podoba Wam się wiosenna odsłona naszej sypialni, ucieszy Was niespodzianka jaką będę dla Was miała za kilka dni. Z pewnością możecie się już domyśłić co to będzie.
Miłego dnia!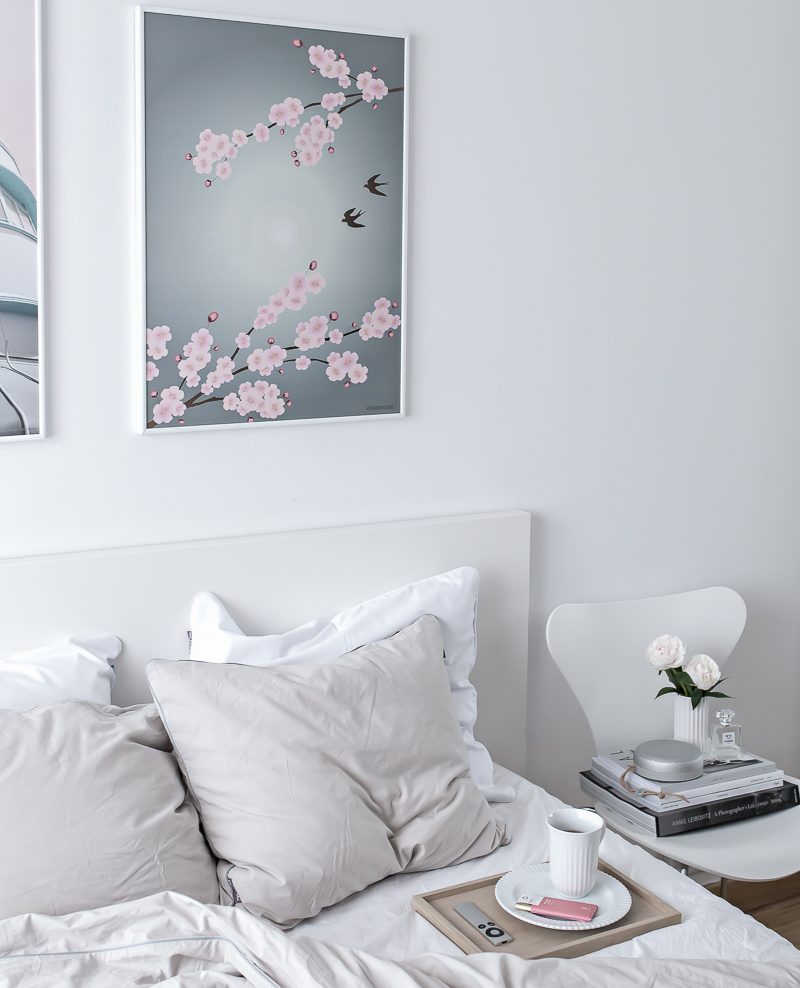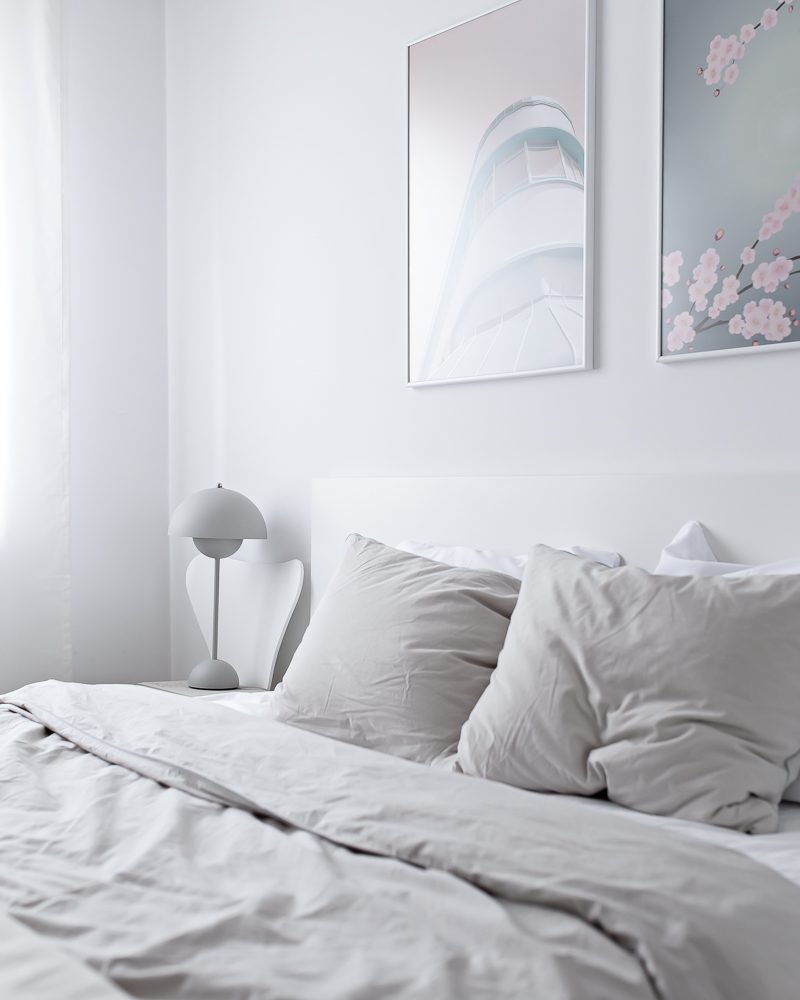 copyright Kasia Rutkowiak / My Full House
posters and frames / plakaty i ramy – ViSSEVASSE, ceiling lamp / lampa sufitowa – Formakami JH4 (andtradition), table lamp / lampa stołowa – Flowerpot (andtradition), bedding / pościel – Mumla (basic beige), chairs / krzesła – Series 7 Fritz Hansen (scandinavianliving.pl)