My week passed way too quick. I really feel as if it was Tuesday yesterday. But we're entering another weekend and I guess I just have to accept that ;)
Every Friday I get fresh flowers for the weekend and this time it's no different. I chose a delicate green bouquet with a hint of pink to compliment my Concave Vases. Designed by Søren Refsgaard for Stelton, they are a part of Danish Modern 2.0 Collection. Simple shapes made of powder coated aluminium with tops in polished stainless steel look beautiful. I like their matt surface contrasted with shiny collar, which is removable. It is the kind of vase that will always compliment any table or flower. For me, Concave Vases are the simple elegance and this weekend's highlight, for sure!
Wazon Stelton Concave – kwiaty na weekend
Mój tydzień minął stanowczo za szybko. Wydaje mi się, że wczoraj był wtorek. Wygląda jednak na to, że to już praweie weekend i muszę to jakoś zaakceptować.
W każdy piątek staram się mieć świeże kwiaty na weekend. Tym razem zdecydowałam się na lekki, zielony bukiet z elementami różu, który idealnie pasuje do wazonu Concave. Wazony Concave zaprojektował dla marki Stelton duński projektant Søren Refsgaard. Delikatnie obłe naczynia wykonane z proszkowanego aluminium oraz rąbki z polerowanej stali nierdzewnej wyglądają przepięknie. Bardzo lubię matową powierzchnię tych wazonów i jej kontrast z połyskiem (zdejmowanego) kołnierza. Concave to wazony, który dyskretnie dopełnią każdy stół i podkreślą piękno każdych kwiatów. To synonim elegancji i źródło mojej radości na ten weekend.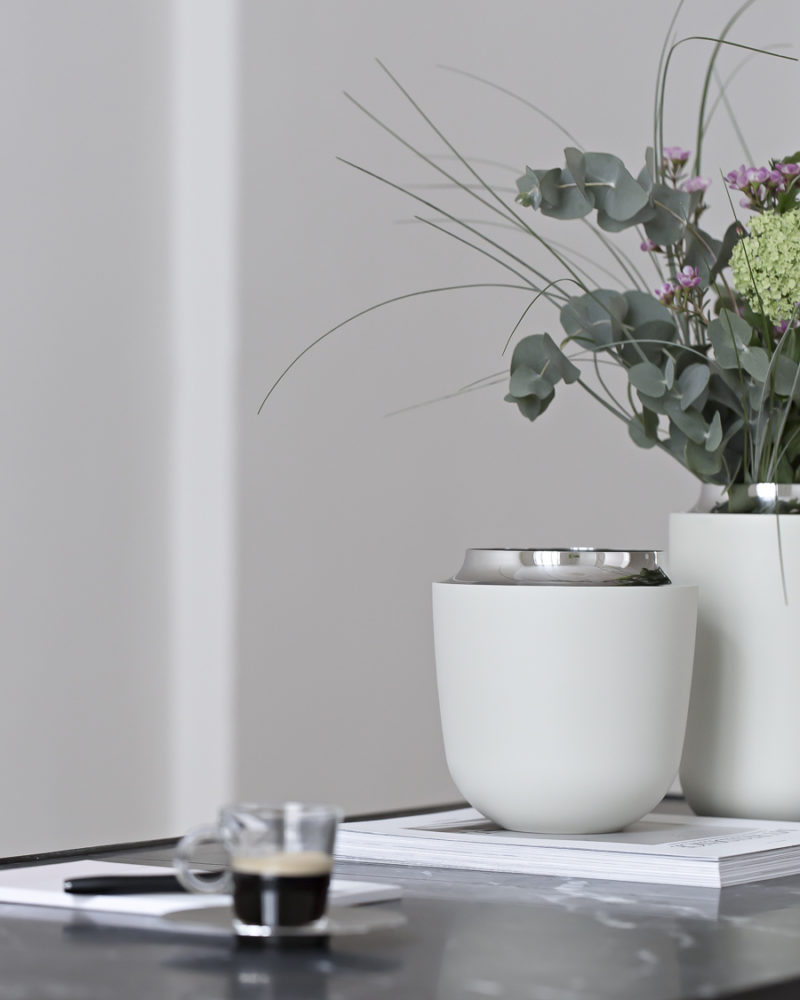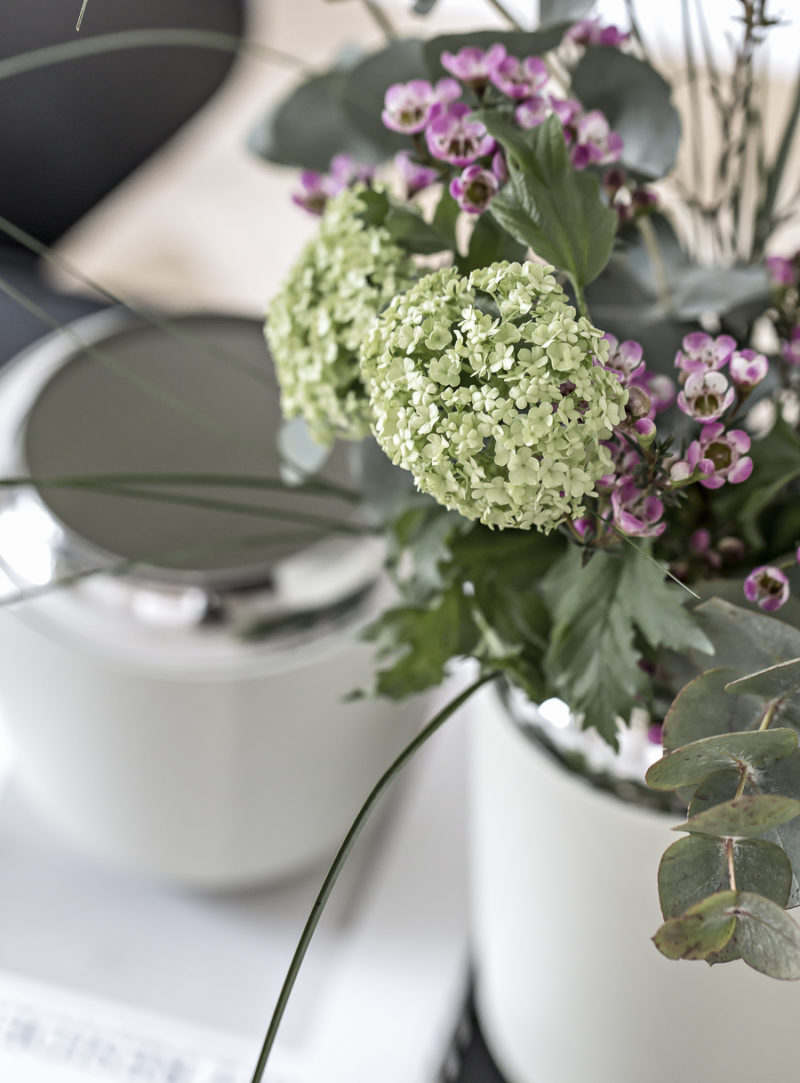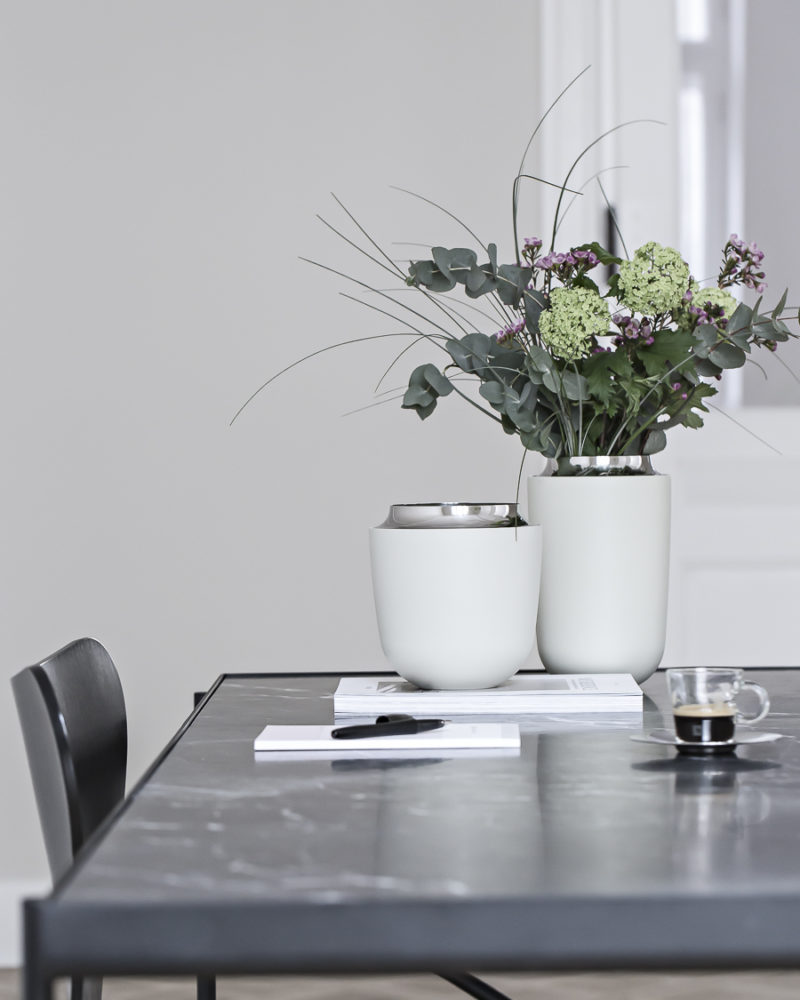 Copyright Kasia Rutkowiak | My Full House