Tulips are not flowers of the season, if you know what I mean, still I wanted to share these lovely blooms with you. I received them form a friend and decided to keep them "in the office". Tulips are the kind of flowers, you can never get tired of. Always growing, opening and changing, they look different every day. So in the middle of peony season, I am sharing something totally different, wishing you a lovely day!
ps. I wrote "summer" for a reason. It is a REAL sommer here this spring!
Letnie tulipany
Tulipany z pewnością nie są kwiatami sezonu, mimo to mam dziś dla Was właśnie bukiet tulipanów. Dostałam je od koleżanki i postanowiłam postawić w biurze. Tulipany to kwiaty, którymi nie sposób się znudzić. Ciągle rosną, otwierają się, zmieniają i codziennie wyglądaja inaczej. Tak więc w środku sezonu na peonie, mam dla Was coś zupelnie innego.
Pięknego dnia!
Swoja drogą, piękne lato mamy tej wiosny! Właśnie wróciłam z Sopotu, gdzie cały weekend wspólnie z Heleną delektowałyśmy się prawdzieiw wakacyjnym upałem.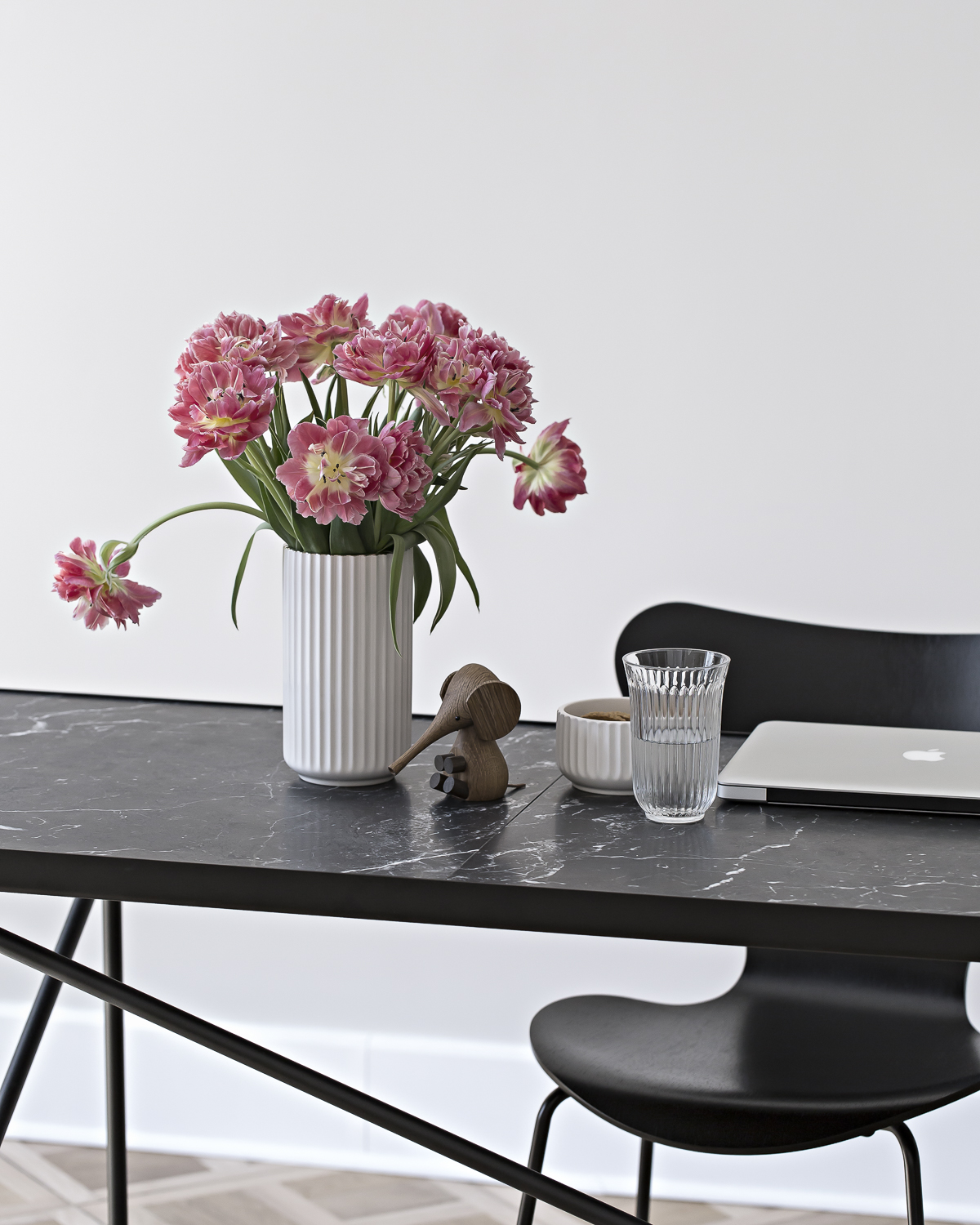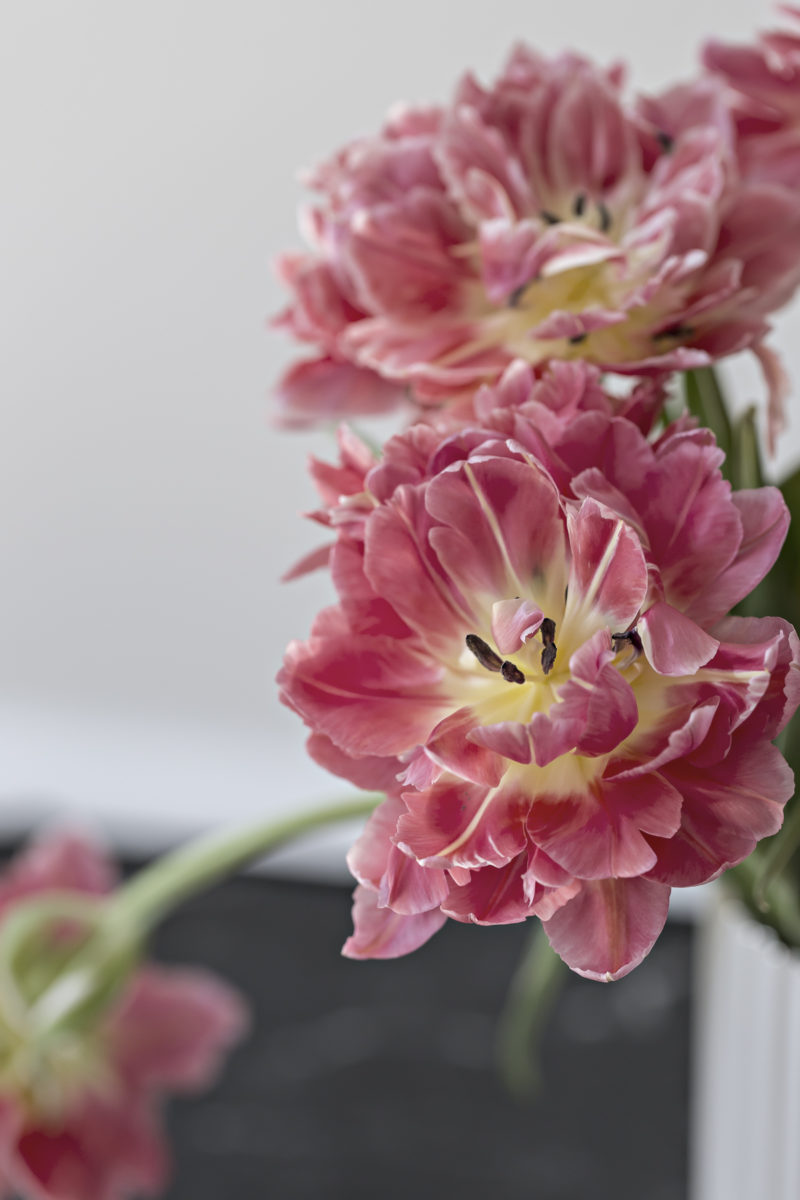 copyright Kasia Rutkowiak | My Full House | any unauthorised use prohibited
vase, bowl and glass / wazon, miska i szklanka – Lyngby, wooden elephant / drewniany słonik – Lucie Kaas, desk with a marble top / biurko z marmurowym blatem – Handvark