How is your weekend so far? Mine is good, with some work yesterday (due to the fact that we overslept last Friday) and some fun afterwards. I also stopped by our showroom and had a moment to read the newest issue of Polish Elle Decoration. So here it is, my moment of sweet joy and some old floors. These are from 1912 and I love them, despite the fact that they are so unperfect. So are the marble window sills. Stained and bruised but all those scars hide an amazing history.
Did I ever mention that during the WWII some SS officers lived in this tenement? It was the only reason why it didn't get burned down in 1945. Such an extraordinary story! And a beautiful apartment too.
Weekendowa lektura i stare podłogi
Jak Wasz weekend? Nasz całkiem fajny, mimo, że wczoraj musiałam trochę popracować. Tak to już jest, kiedy się zaśpi w piątek, a w sobotę trzeba nadrabiać. Wpadłam też do naszego showroomu, gdzie miałam chwilę na lekturę nowego numeru Elle Decoration. Oto więc moja słodka chwila i stare podłogi. Są z 1912 roku i uwielbiam je, mimo wielu niedoskonałości. Podobnie jak poplamione marmurowe parapety. Te wszystkie blizny skrywają wyjątkową historię.
Pisałam już, że podczas II wojny światowej w naszej kamienicy stacjonowali niemieccy oficerowie? To jedyny powód, dla którego nie spalili jej w 1945. Niezwykła historia! I piękne mieszkanie…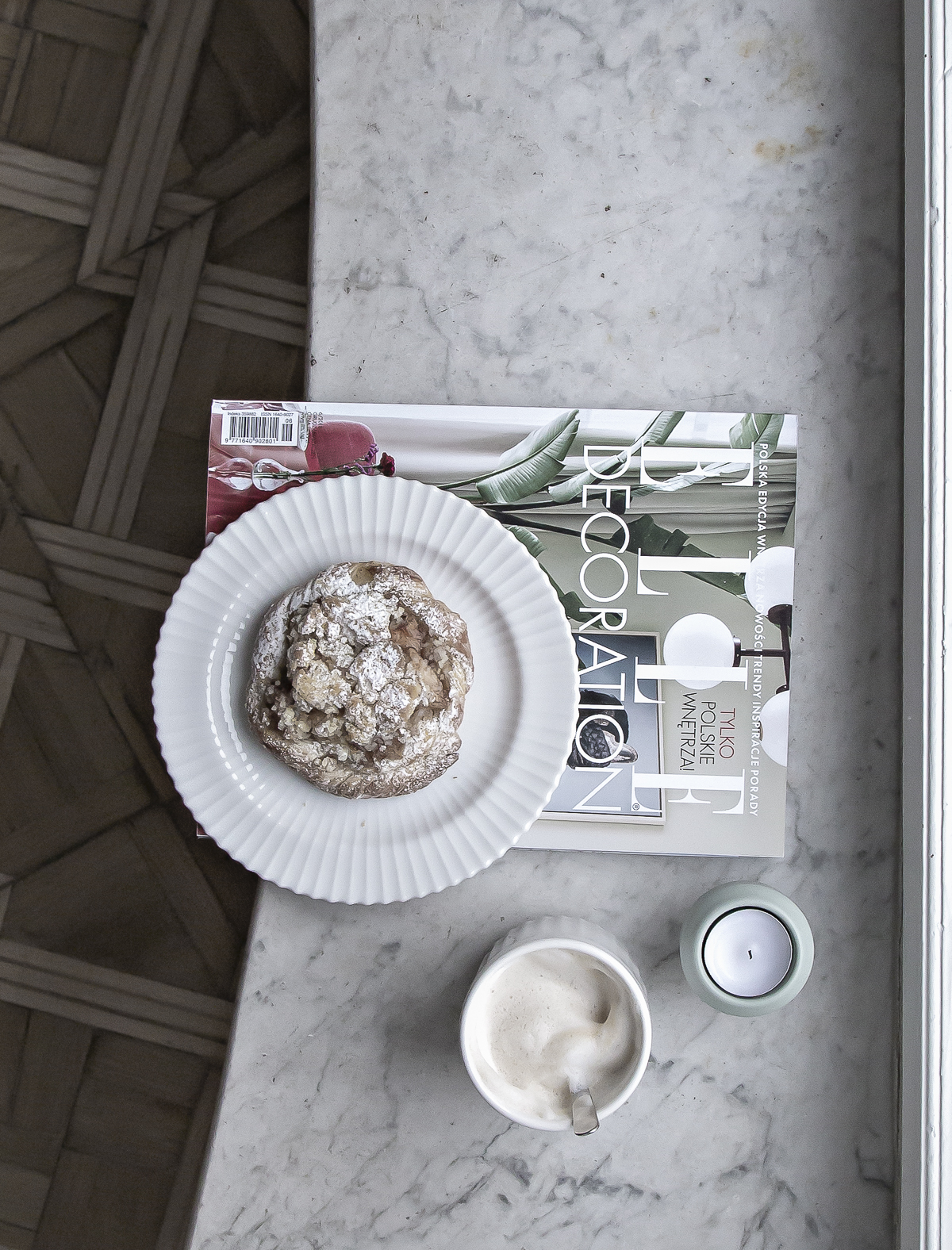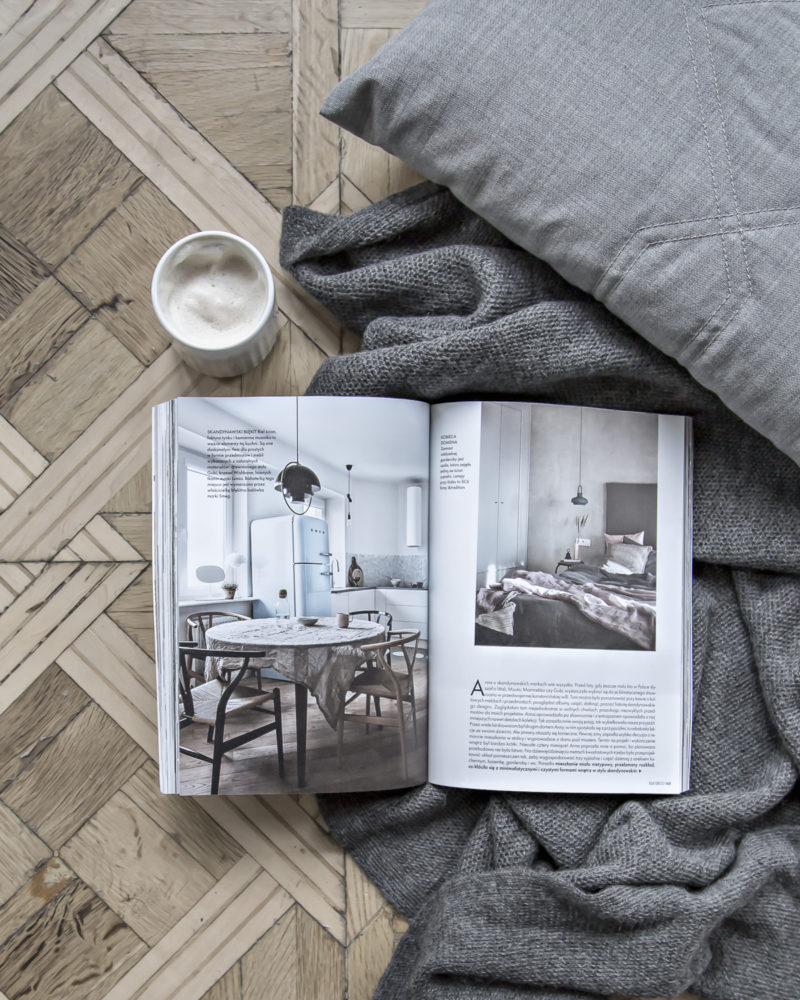 copyright Kasia Rutkowiak | www.my-full-house.com | any unauthorised use prohibited
porcelain / porcelana – Lyngby, plaid and pillow/ poduszka i koc – Louise Roe