Leaving home, when going on holidays, can be a bit stressful. We are lucky to have someone trusted to live at our apartment and look after Chloe, but not everyone is that lucky. I remember my parents going on vacation when I was a teenager and – let me say – there are still some secrets kept unrevealed. It will be best that it stays that way, I suppose.
You surely know the saying – when the cat is away, the mice will play. It is quite on point. And as a mom of 3, and part time parent of 6 – what more can I say? What goes around… Until the kids get bigger, I can hope, that the only mice playing in our apartment, will be those I put there myself. Our wooden mice from Lucie Kaas, playing on my String shelf.
Kiedy kota nie ma, myszy harcują
Wyjazd na urlop może się czasem wiązać z pewnym stresem, szczególnie jeśli zostawia się cały dom bez opieki. My mamy to szczęście, że mieszkają u nas bliscy, którzy opiekują się Chloe, ale nie każdy ma tak dobrze. Z drugiej strony, nie wiem co jest bardziej stresujące. Czy puste mieszkanie, czy pozostawienie w nim dorastających dzieci? Pamiętam, jak moi rodzice wyjeżdżali czasem na wakacje, zostawiając nas w domu na tydzień, dwa. Pewne sprawy wciąż pozostają tajemnicą, i chyba lepiej jeśli tak już zostanie (Mamuś, wiem, że to czytasz…)
Przysłowie "Kiedy kota nie ma, myszy harcują" oddaje sprawę idealnie. Jest też inne – "historia lubi się powtarzać". Jako mama trójki, pełniąca czasem rolę rodzica szóstki młodych ludzi, wiem, że pewnych rzeczy nie przeskoczę. Czekam więc spokojnie na moją kolej (tak Mamuś, mówiłaś – "zbaczysz, kiedyś będziesz miała własne dzieci"), z nadzieją, że póki co jedynymi myszami harcującymi pod naszą nieobecność są myszki Lucie Kaas, które pozostawiłam na regale.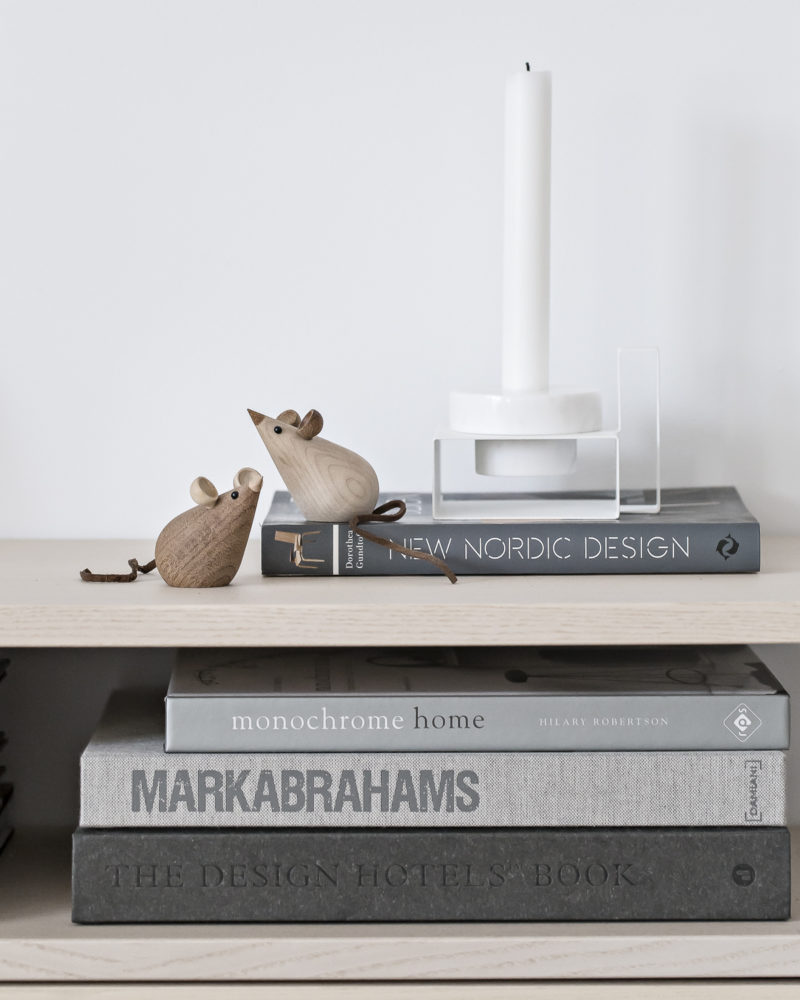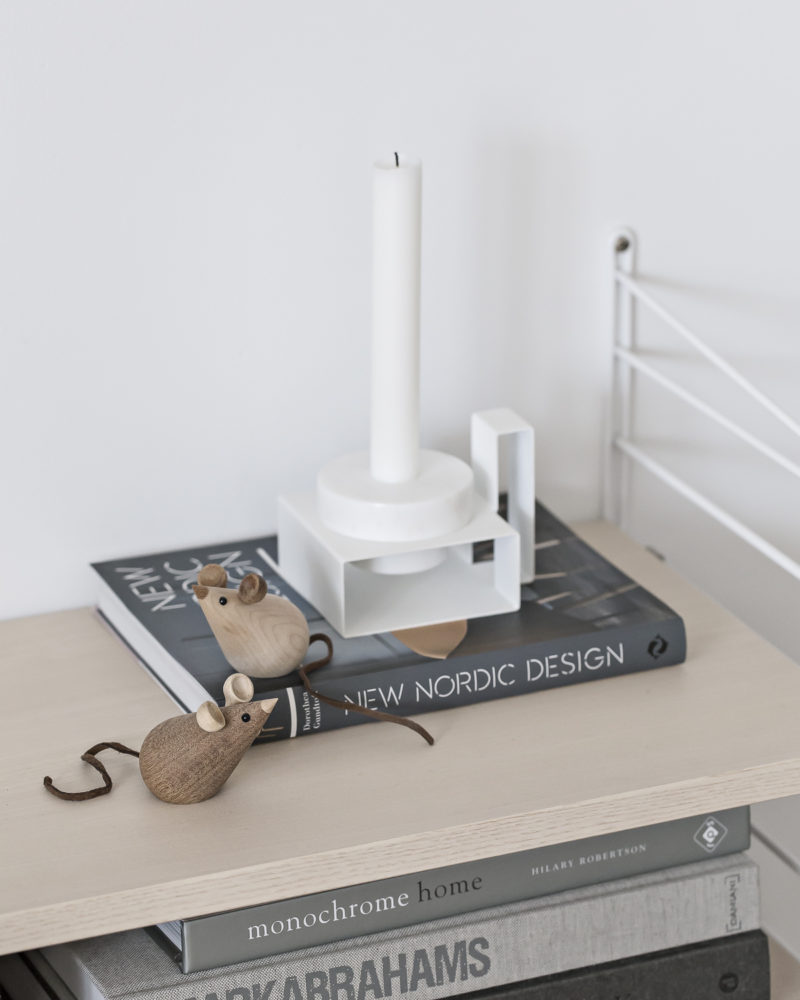 copyright Kasia Rutkowiak | My Full House | any unauthorised use prohibited
mice and candle holder / myszy i świecznik – Lucie Kaas (sklepy Amazing Decor, House Shop, Makutra, Moaai), shelving system / regał – String Furniture