What is your favorite cosmetic brand or the latest beauty buy? Do you happen to use any of Aesop products?
Copenhagen is one of the lucky cities which have their own Aesop signature store. Actually, even two of them! People from all around the world are raving about the Aesop products and their beautifully, simply designed stores, which truly are a pleasure to visit. With always friendly, professional staff and shelves filled with all the good things, this Australian brand's butiques offer a variety of great products made from natural ingredients. My personal favourite at the moment is the Rejuvenate Intensive Body Balm, a real saver for my dry skin after winter. If you happen to be in Copenhagen, be sure to visit this lovely place right next to Nyhavn (Store Strandstraede 8, a few steps from the Aiayu Concept Store) or another one of Aesop stores on Frederiksberg (Vaernedamsvej 7). And if you are not that lucky to be around a physical shop, you can always choose another, not as nice but very simple solution and shop online.
Sklep Aesop w Kopenhadze
Jaka jest Wasza ulubiona marka kosmetyczna, albo ostatni urodowy zakup? Znacie i używacie kosmetyki Aesop?
Kopenhaga jest jednym z tych miast, które posiadają swój własny sklep Aesop (a nawet dwa!). Ludzie na całym świecie zachwycają się produktami tej australijskiej marki, jak również jej nadzwyczajnie zaprojektowanymi butikami, które odwiedza się z prawdziwą przyjemnością. Zawsze pomocny, miły personel w profesjonalny sposób doradza dobór kosmetyków stworzonych na bazie naturalnych składników w miłej, prawdziwie relaksującej atmosferze. Obecnie moim ulubionym produktem marki jest balsam Rejuvenate Intensive Body Balm, który pomaga mojej skórze dojść do siebie po zimie. Jeśli będziecie w Kopenhadze, odwiedźcie koniecznie jeden ze sklepów Aesop – ten w okolicach Nyhavn (Store Strandstraede 8, tuż obok butiku Aiayu) lub drugi, w dzielnicy Frederiksberg (Vaernedamsvej 7). A jeżeli nie macie tyle szczęcia, aby być w pobliżu, zawsze pozostają nie tak przyjemne, ale szybkie i bezproblemowe zakupy internetowe.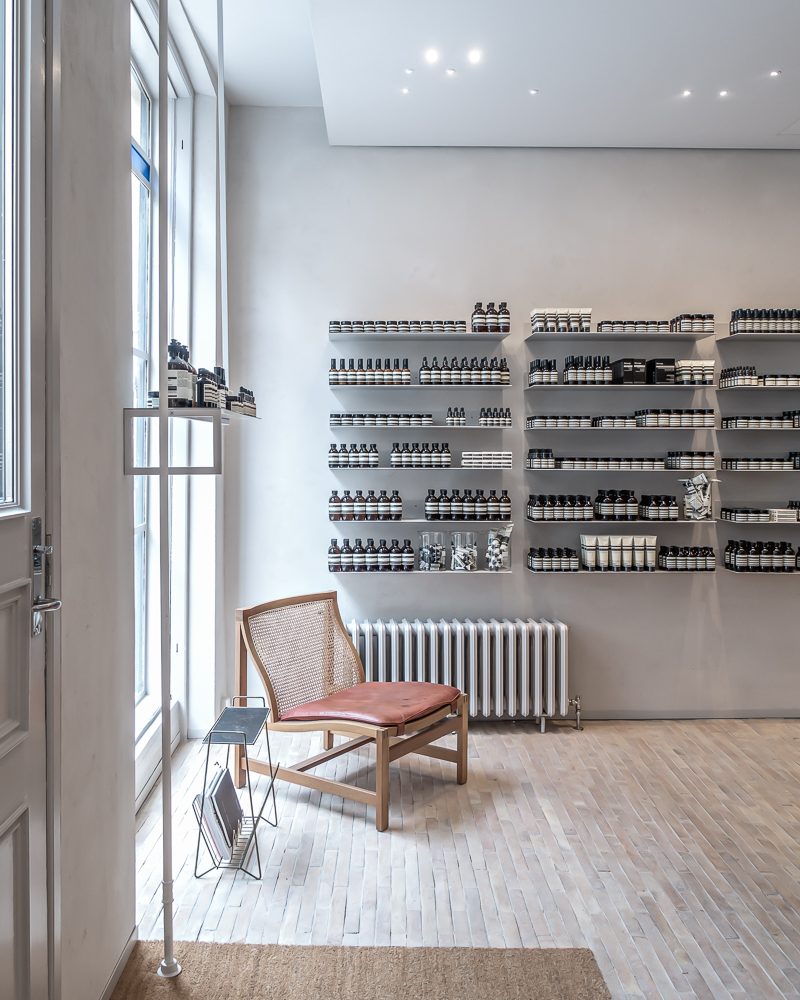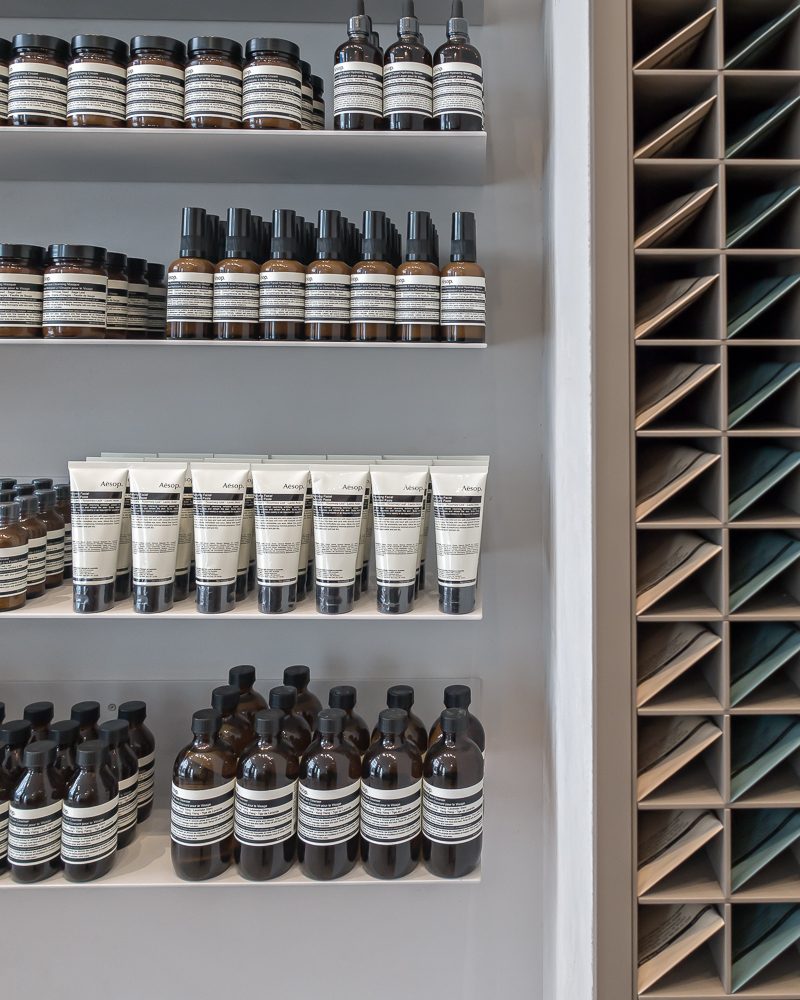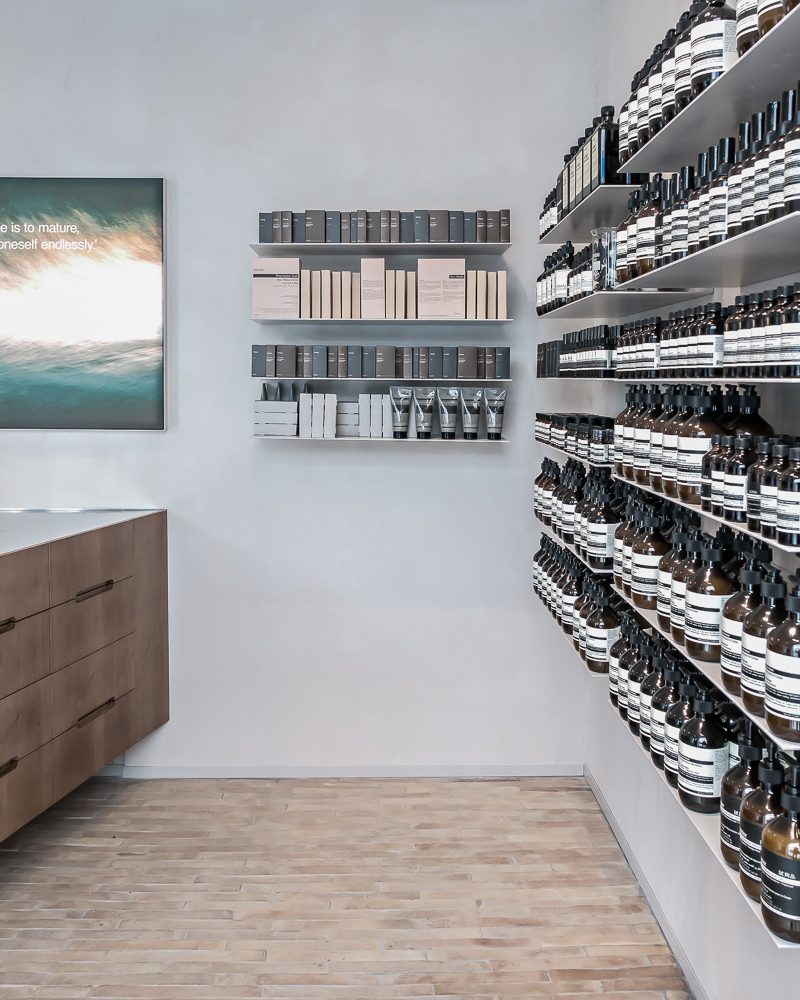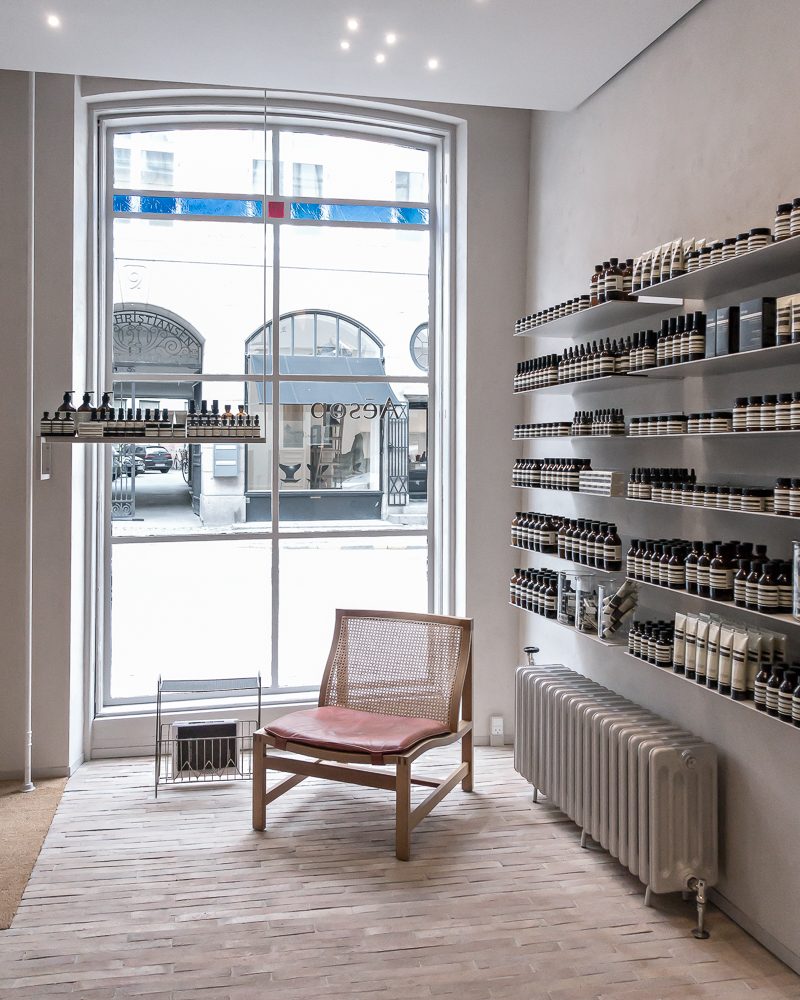 ? Kasia Rutkowiak / My Full House