Although I am trying to minimize sugar intake, sometimes I give in. Luckily, it doesn't happen too often. I've learned to choose wisely and only do it when I have something that I REALLY like. Some time ago I found my favorite Danish chocolates from Anthon Berg on the shelf in a local shop. Anthon Berg is well known to all Danes and it is famous for it's great quality chocolates. I particurarly love these – combination of rich dark chocolate, finest Danish marzipan, some fruit jam and a gentle taste of liquor. For years, I used to bring them from DK for my mom, family and friends. For more than decade Plum in Madeira was my favorite, while my mom always asked for Strawberry in Champagne. And today I can get them both, as well as Blueberry in Vodka or Cherry in Rum (so good!) in my local shop in Warsaw!
Czekoladki, które zawsze smakują jak "jeszcze"
Mimo, że staram się nie jeść słodyczy i generalnie ograniczyłam spożycie cukru, czasem się poddaję. Nauczyłam się tego nie robić "z  byle powodu" i zawsze zastanawiam się, czy pokusa jest warta grzechu. Jakiś czas temu odkryłam, że jedna z moich ulubionych pokus ma własną półkę w lokalnym sklepie… Wyroby Anthon Berg zna każdy Duńczyk. Marka ta słynie z fantastycznej czekolady. Jednymi z moich ulubionych i najbardziej kojarzących się z Danią są marcepanowe medaliony z odrobiną owocowej marmolady i alkoholu, pokryte pyszną, ciemną czekoladą. Przez lata przywoziłam je (na zamówienie!) Mamie, rodzinie i znajomym. Moim ulubionym wariantem przez ponad dekadę były Śliwki w Maderze, podczas gdy Mama zwykle prosiła o Truskawki w Szampanie. Dziś i jedne i drugie, jak też Jagody w Wódce czy Wiśnie w Rumie mogę kupić "za rogiem", w Warszawie!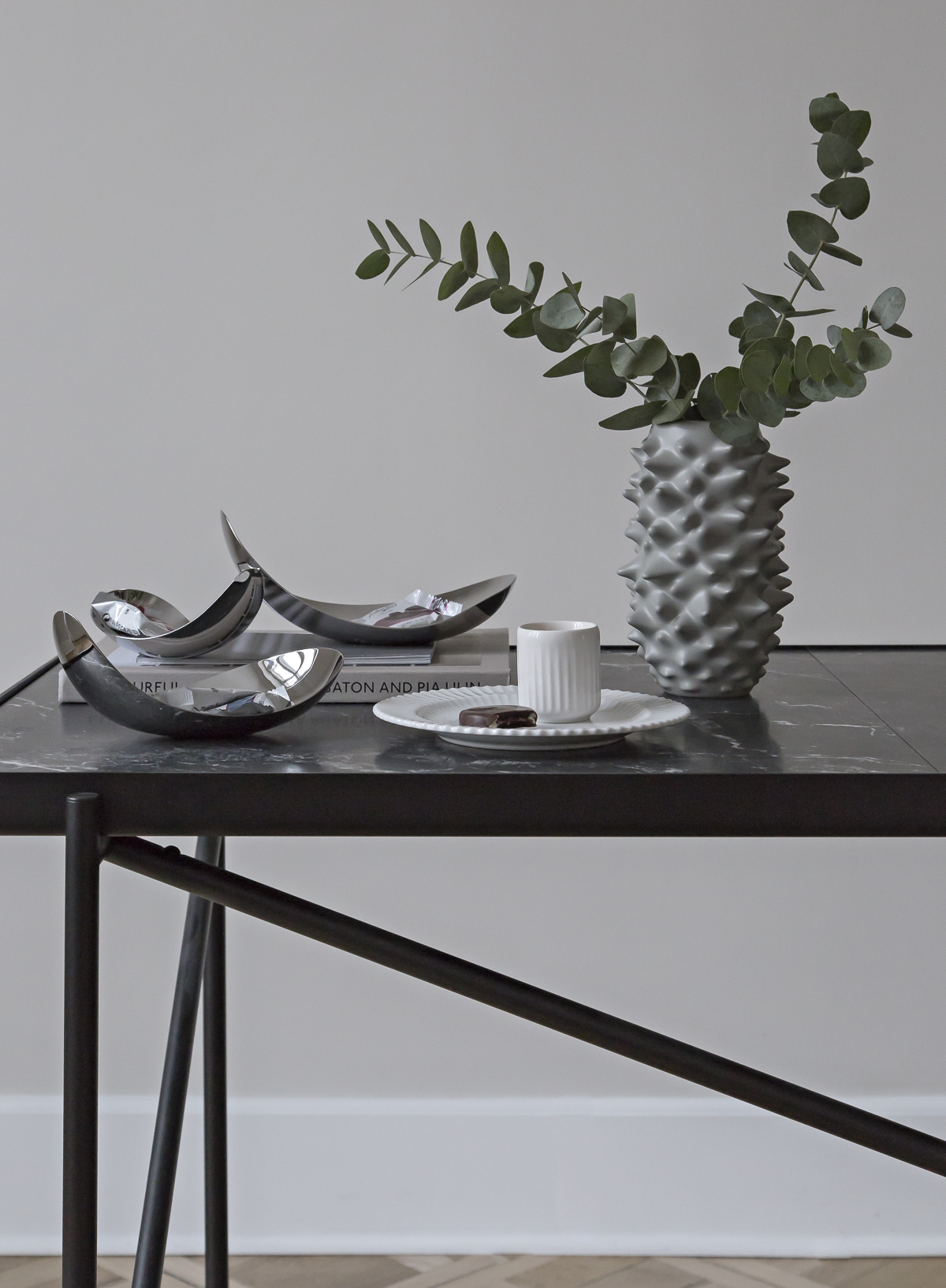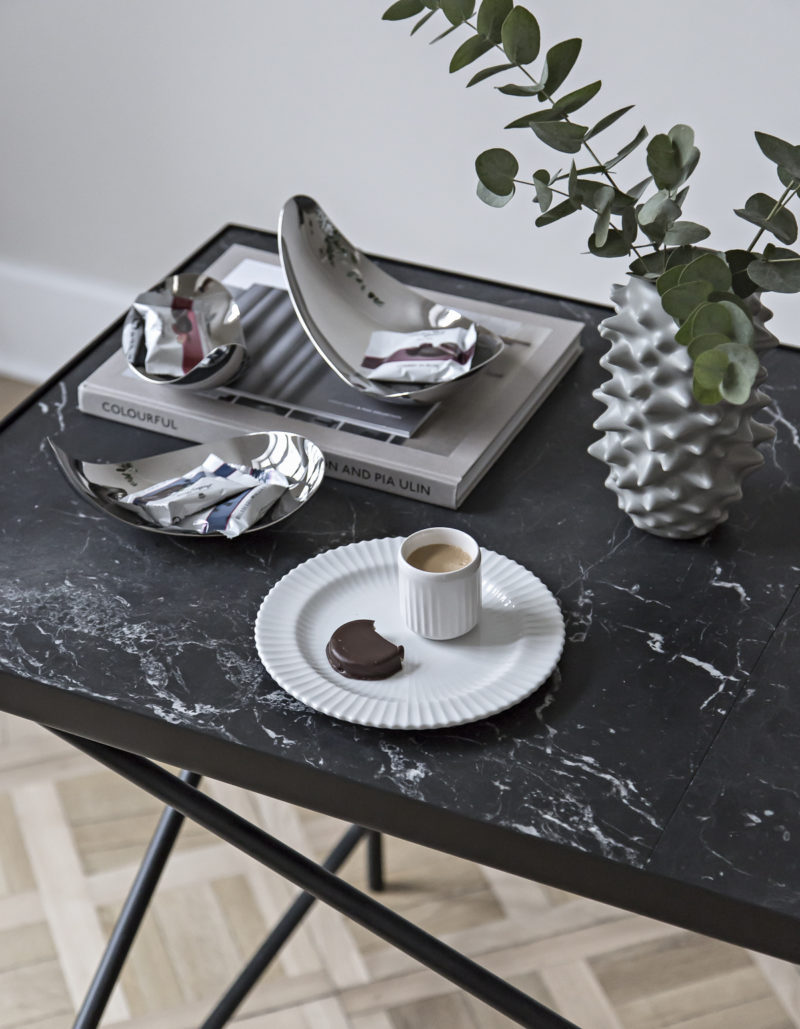 If you happen to like GOOD chocolate, best marzipan and would like to have (and serve) something extraordinary with your coffee – check if you can find these anywhere near you. And as each chocolate has its own wrapping, you actually CAN only have one. Not that you have to… I might just as well tell you, that they always taste like having one more…
For me, having an Anthon Berg chocolate is like coming home for a moment. I love that feeling!
Jeśli lubicie dobrą czekoladę i najlepszy marcepan, konieczcie zobaczcie czy i obok Was nie można kupić tych czekoladek. Mają taką zaletę, że są pakowane pojedynczo, więc w sumie można zjeść jedną. Teoretycznie, rzecz jasna. One zawsze smakują jak "jeszcze". Zaś dla mnie smakują jak powrót do domu… Na moment. Cudownie!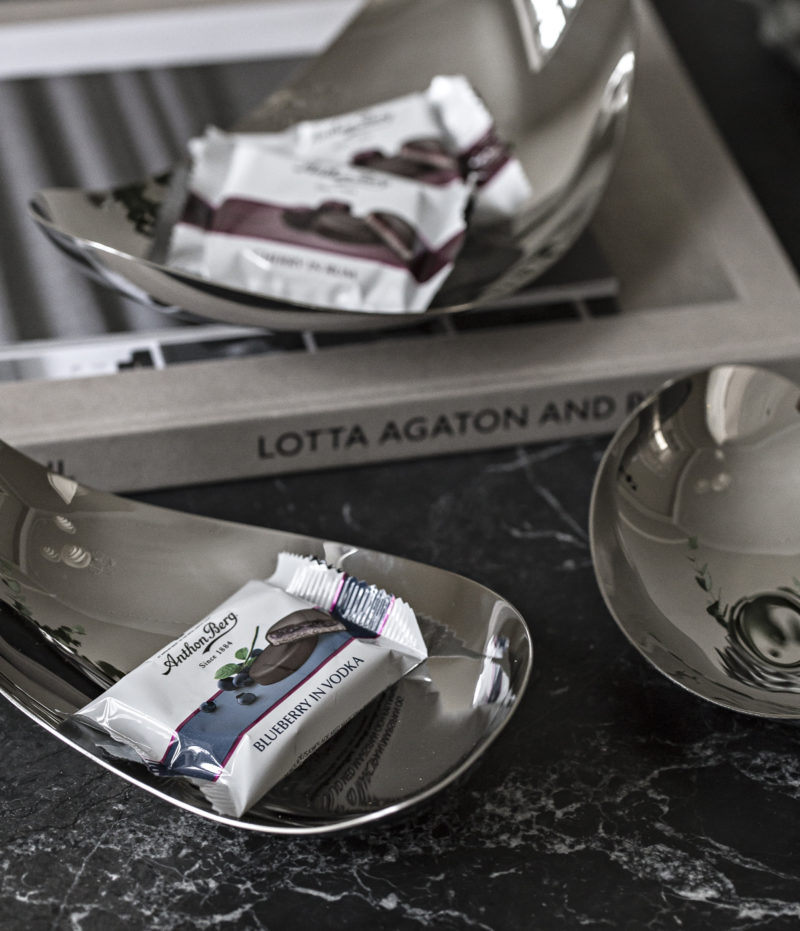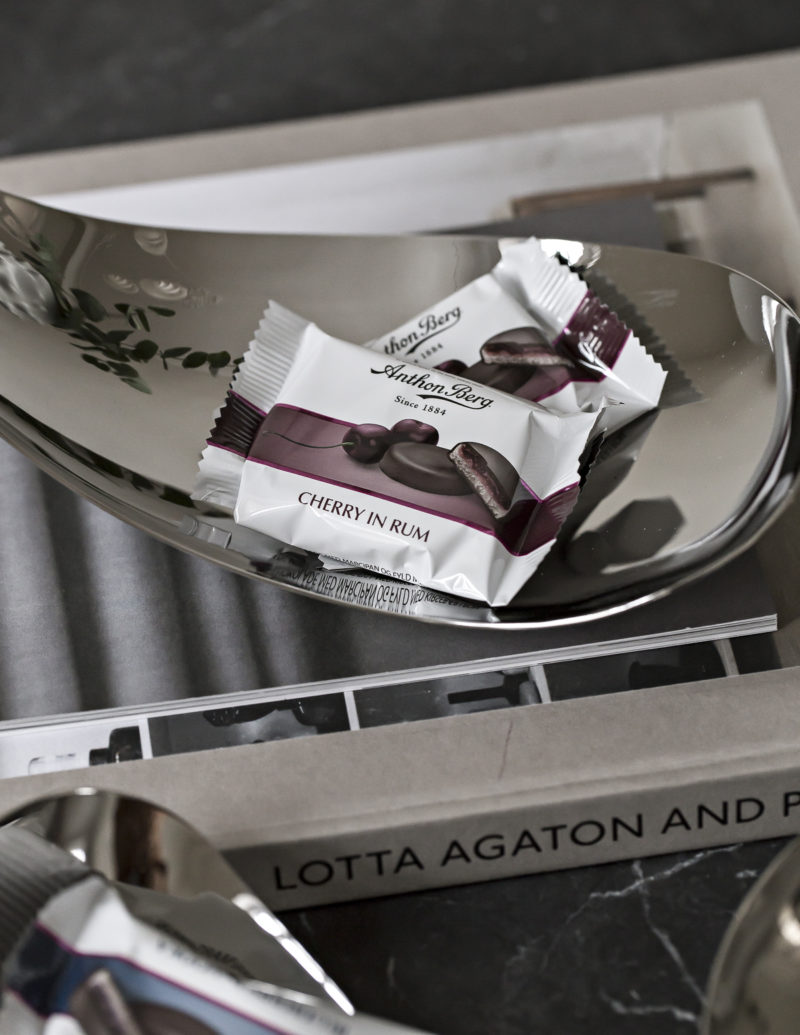 copyright Kasia Rutkowiak | My Full House | any unauthorised use prohibited
desk / biurko – Handvark, vase and porcelain / wazon i porcelana – Lyngby, bowls / miseczki – Georg Jensen