At last! I managed to hunt down some white amaryllis. Last year I could't find any, and all the florists had was the red ones. I like it too, it is incredibly festive and beautiful, but somehow the red flowers are not my thing. If you have read my last post, you know that my relationship with red is complicated. But here it is, so elegant yet modest, my pre christmas flower gift to myself.
I put it in my green Alfredo vase and added the leaf bowls on the side. They look gorgeous on black marble.
Biały amarylis
W końcu! Udało mi się upolować biały amarylis. W zeszłym roku nie miałam szczęścia i wszystkie kwiaciarnie jak na złość miały tylko czerwone kwiaty. Nie zrozumcie mnie źle, czerwony amarylis jest piękny – niezwykle świąteczny i ozdobny, jednak jeśli czytaliście mój ostatni post wiecie, że czerwone kwiaty (i nie tylko), nieczęsto trafiają do naszego domu. Tym razem jednak moje poszukiwania białych kwiatów amarylisa zakończyły się pełnym sukcesem i oto jest – mój przedświąteczny kwiatowy przezent dla mnie samej. Cieszy mnie niezmiernie!
Kwiaty włożyłam do zielonego wazonu Alfredo. To moj ulubiony wazon w okresie świąt. Obok niego postawiłam najnowszy nabytek – miszeczki leaf. I o dziwo, nie przywiozłam ich z Danii, a… z Wilanowa. Tak się składa, że dosłownie parę tygodni temu otwarto tam pierwszy sklep marki Georg Jensen w Polsce. Nawet nie macie pojęcia jak mnie to cieszy, gdyż to jedna z tych marek, które niejako wpisane są w DNA Duńczyków. Teraz, kiedy produkty Georg Jensen dostępne bedą w Polsce, mam nadzieję, że wielu z Was pozna je osobiście. Ale to na osobny post, albo nawet kilka, dlatego, że Georg Jensen to nie tylko dodatki do wnętrz, ale i przepiękna biżuteria.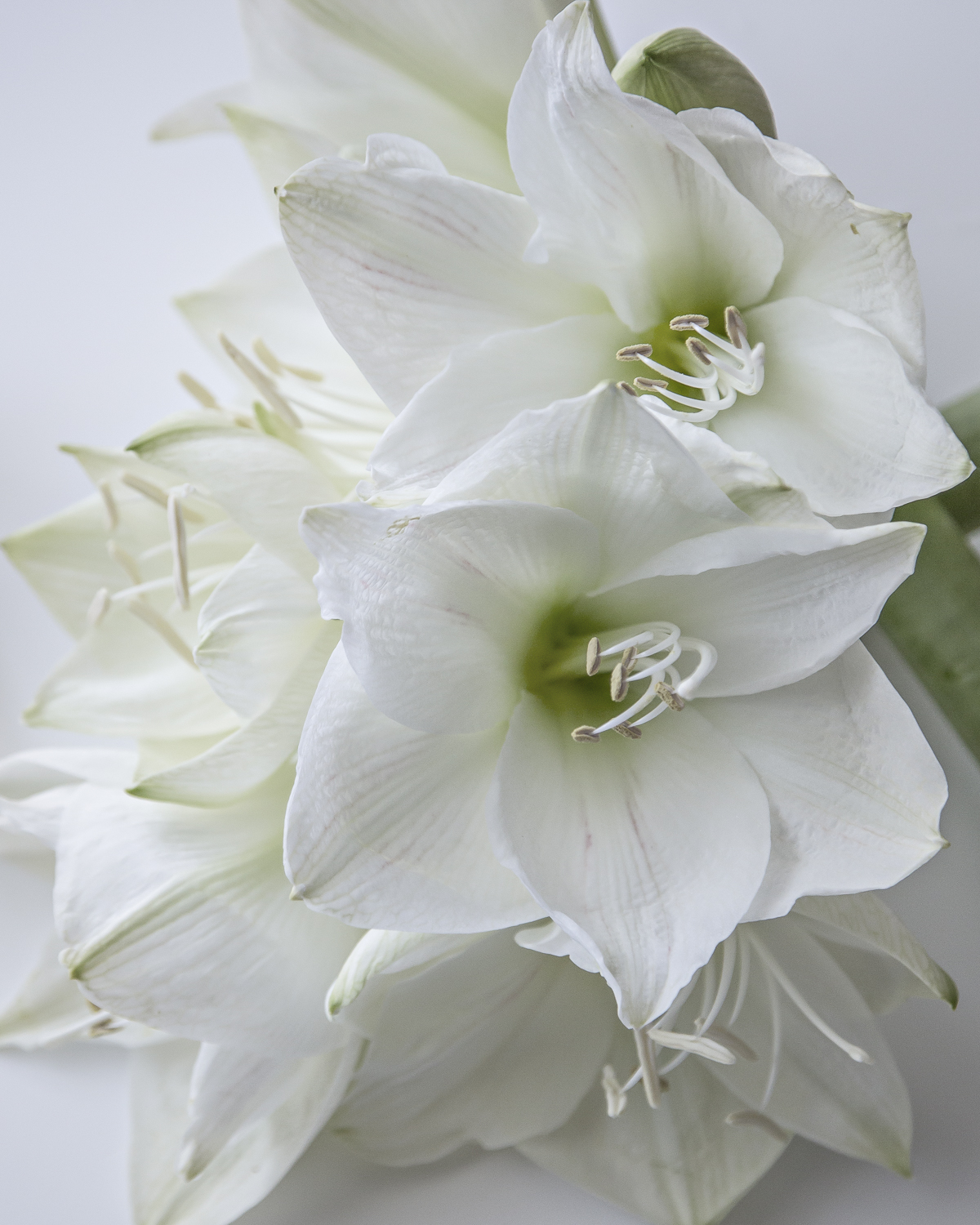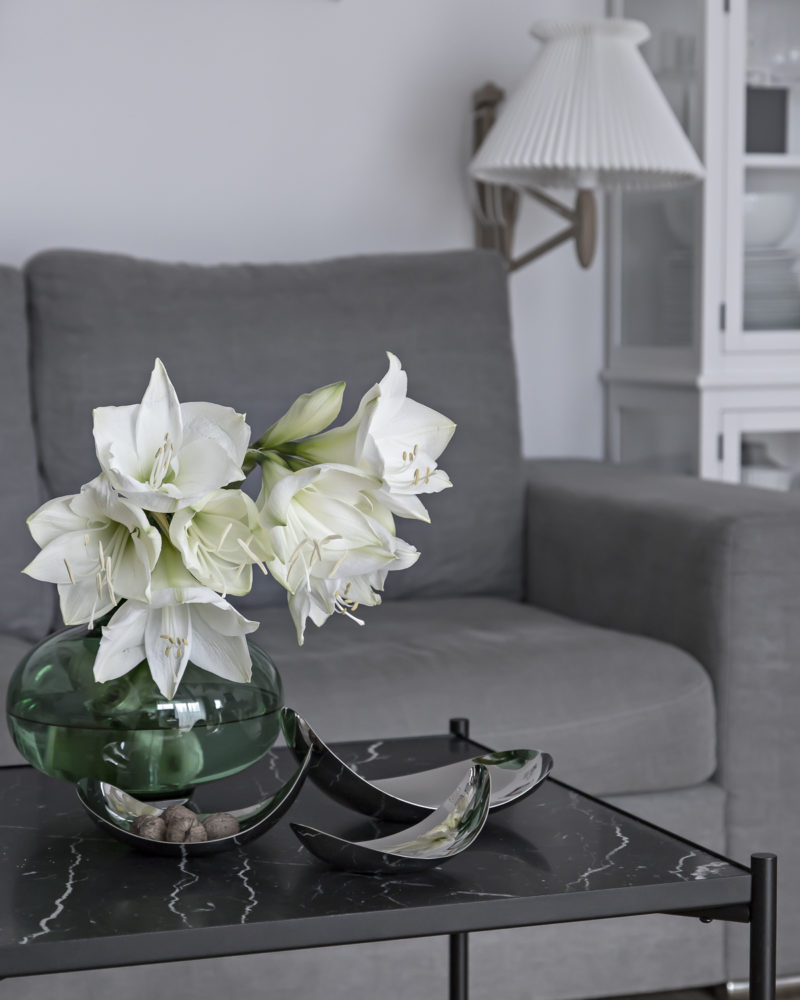 copyright Kasia Rutkowiak | My Full House | any unauthorised use prohibited
Do you prefer red or white amaryllis for Christmas?
A Wy? Wolicie biały czy czerwony amarylis na święta?
Zainteresowanym podaję też adres sklepu Georg Jensen, który mieści się przy ul. Klimczaka 1 w Warszawie.