I honestly have no idea how time can fly so fast. Another friday, this time – with flowers, and I hope they will remind me to slow down. Recently I discovered a very nice florist just around the corner from my new workplace. I already know that I will visit it a lot. Today I chose white and green combination for another lovely Scandinavian vase. This week's inspiration comes from Holmegaard. It's a simple and versatile jar with leather hank from the Design with Light series by Maria Berntsen. It can be used for storage, serving, candle blocks or – as a vase. It comes in 3 sizes and the one I use with flowers is the large one.
I like the combination of glass and leather and I think that my little bouguet looks lovely in it.
Wishing you a lovely weekend :)
Kwiaty na weekend – Design with light
Nie mam pojęcia co się ostanio dzieje z czasem! Znów weekend, tym razem – są i kwiaty. Może dzięki nim pomyślę o tym, żeby na moment zwolnić. A skoro o kwiatach mowa, ostanio odkryłam świetną kwiaciarnię tuż obok mojego nowego miejsca pracy. Coś mi się wydaje, że będę tam częstym gościem. Dziś wybrałam prosty bukiet z w tonacji biało-zielonej. Ten "wazonowy post" będzie o wazonie marki Holmegaard. Wazon to jedna z wielu funkcji naczynia z uchwytem projektu Marii Berntsen z serii Design With Light. Można wykorzystać je do przechowywania, do serwowania smakołyków, jako świecznik, albo właśnie jako wazon. Występuje w trzech rozmiarach, a do kwiatów używam największego. Bardzo podoba mi się połączenie szkła i skóry. Naczynie pięknie wygląda z niewielkim bukietem.
Pięknego weekendu dla Was!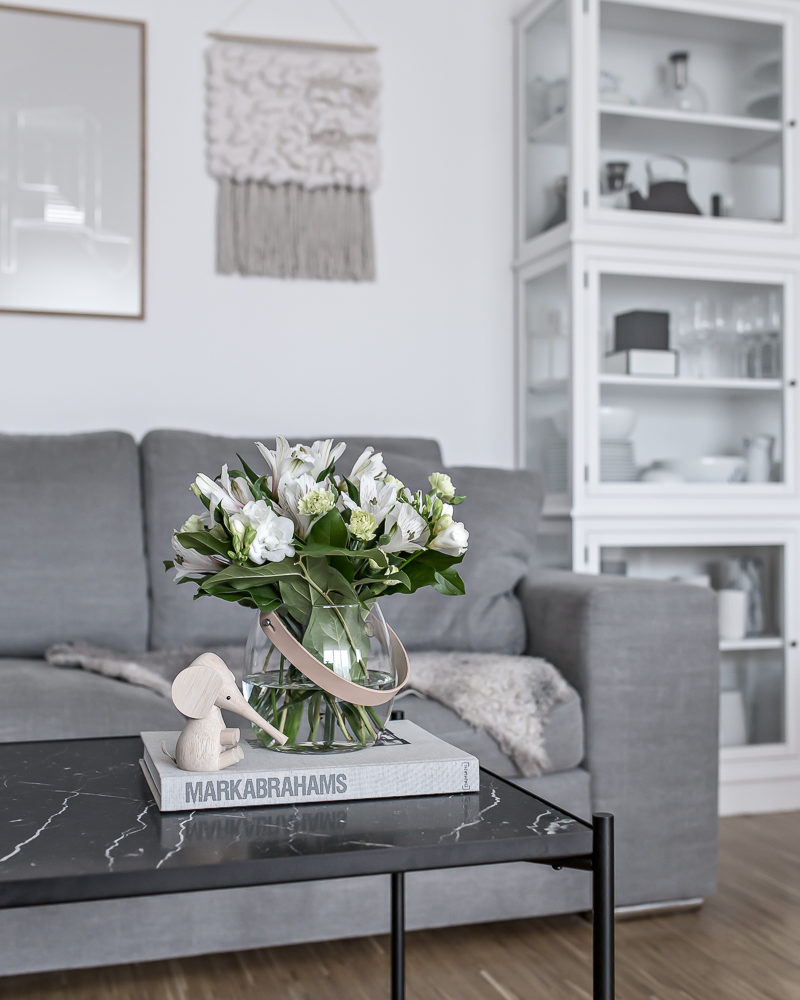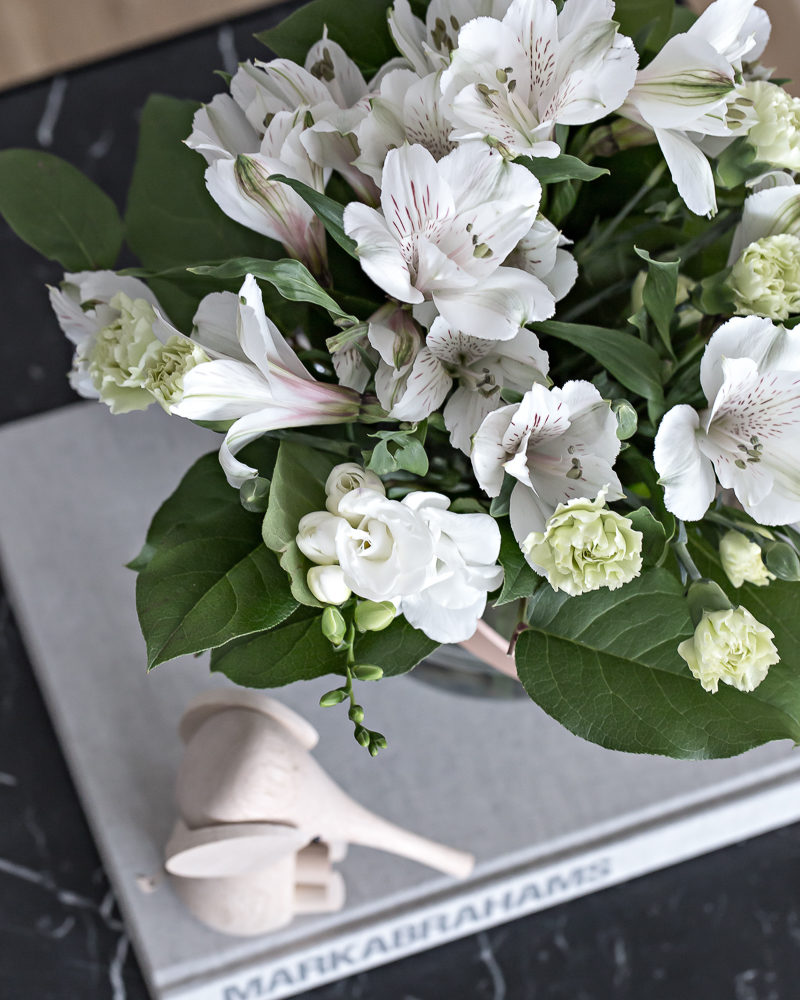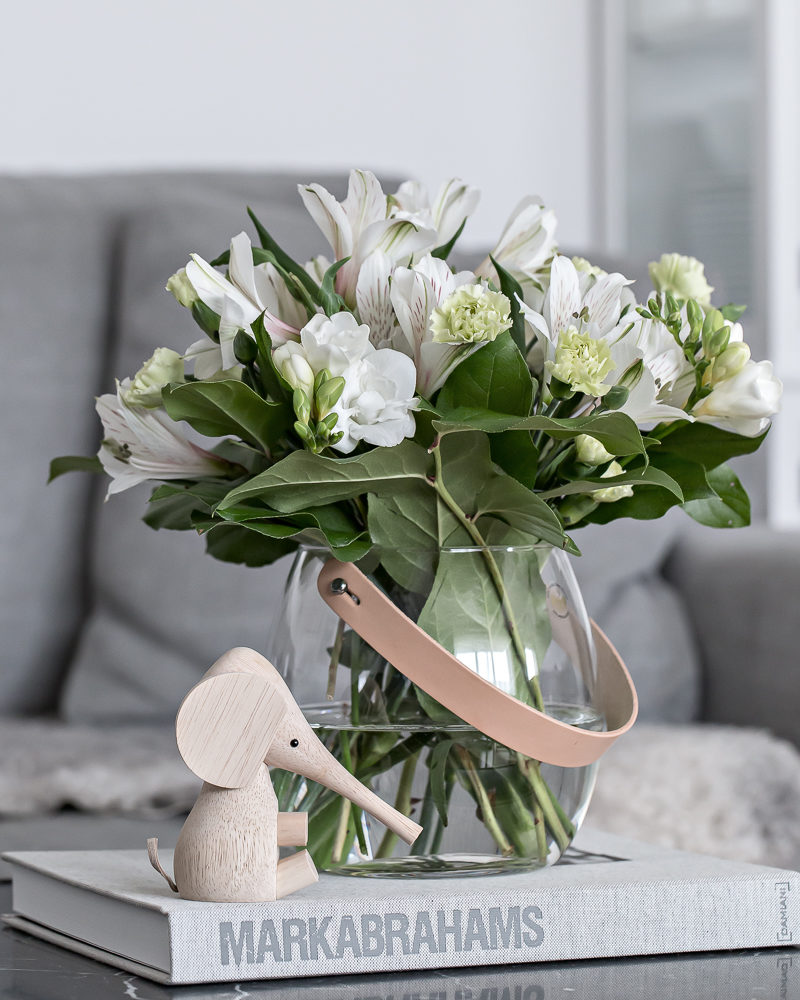 copyright Kasia Rutkowiak | My Full House
Jar / naczynie – Holmegaard, wooden elephant / drewniany słonik – Lucie Kaas (w sklepach amazingdecor.pl & moaai.com), coffee table / stolik kawowy – Handvark, couch / kanapa – momastudio.pl