It seems as if the latest couple of blogposts have a lot more colour than usual :) The Pink Cherry Blossom Heaven that you loved so much on my Facebook was dreamy, and there was quite a lot of colour on Easter Eggs as well. And as much as I loved and enjoyed seeing and doing both, I am still a girl of neutrals. That's why I literally squelled with joy when I saw the latest Les Beiges makeup collection by CHANEL. It includes some of my favorite products in neutral colours and makes for a perfect base for everyday makeup.
Beżowo – Les Beiges de CHANEL
Ostatnich kilka postów zawiera niezwykłą jak na blog dawkę koloru. Najpierw różowa aleja kwitnących wiśni, potem kolorowe wielkanocne jajka. Zrobiło się prawdziwie cukierkowo! I choć jeden i drugi post przyniósł mi dużo radości, taka dawka różu nie trafia się często, bo osobiście zdecydowanie bardziej celuję w neutralne kolory. Pewnie dlatego, gdy zobaczyłam najnowaszą kolekcję makijażu CHANEL Les Beiges, aż zapiszczałam z radości. W jej skład wchodzą moje ulubione produkty w naturalnych odcieniach, co pozwoli stworzyć przepiękną bazę do codziennego makijażu.
But I would lie, if I told you that I only fall for formulas and textures. The packaging is amazing as well and lives up to it's Beige name. I also love the new, limited edition of Les Beiges Healthy Glow Sheer Powder with Chanel's signature, both on the packaging and on the powder. It is a great product and the beautiful packaging makes it even nicer to use every day.
Ale skłamałabym pisząc, że linia ta zachwyca mnie jedynie kolorami. Opakowania także są wyjatkowe. Urzekło mnie pudełko i puder limitowanej edycji Les Beiges Healthy Glow Sheer Powder z podpisem Chanel. Używam tego produktu od paru lat, a ta wersja sprawi, że codzienne korzystanie z niego będzie jeszcze większą przyjemnością.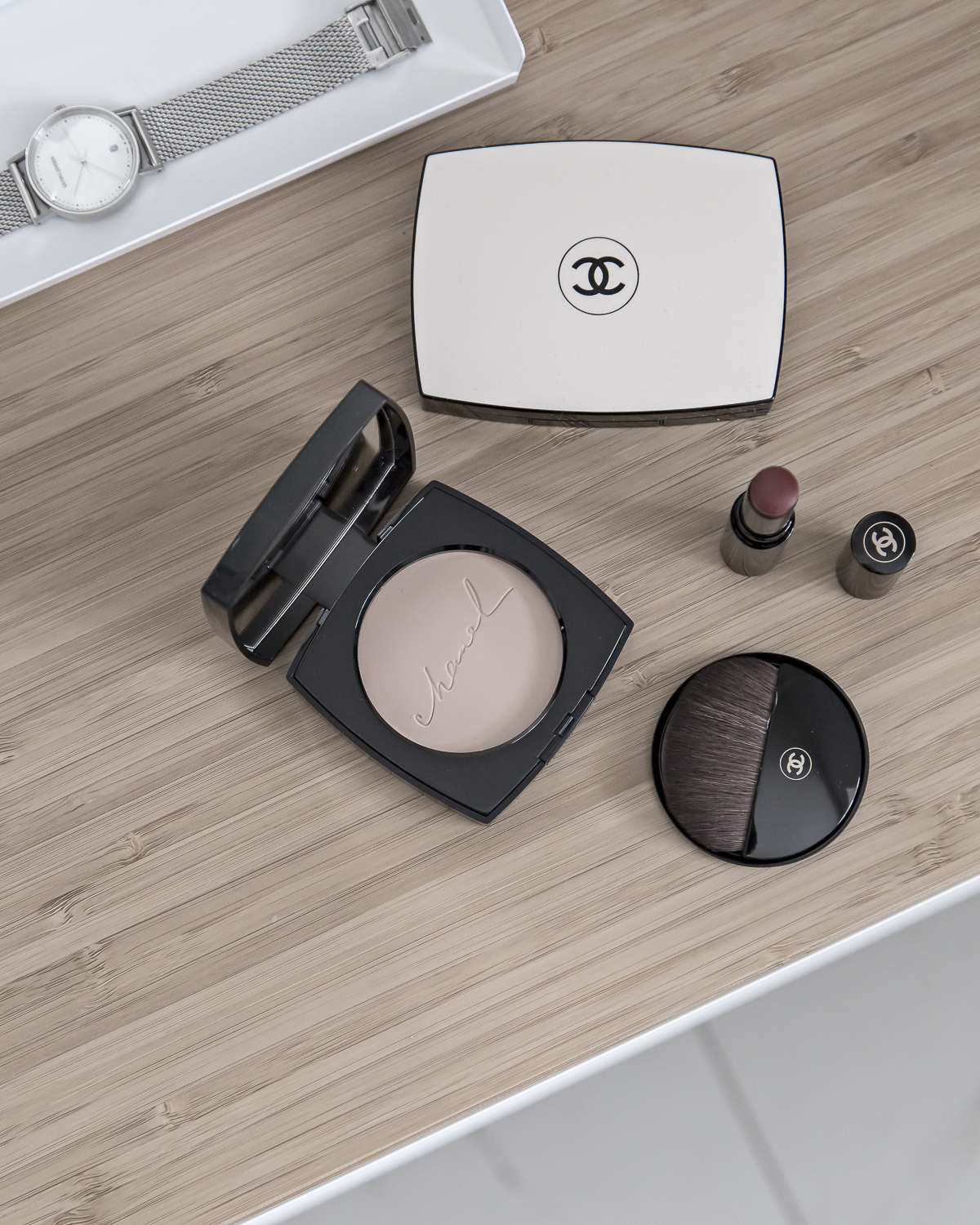 And last but not least – my absolute hit of this collection – Les Beiges Eau de Teint. I can't even describe how amazed I am by this thing! It is a water based tint with small micro capsules of pigment that you are supposed to put on your skin using the brush (included in the box). The result is a beautiful, radiant and super fresh complexion. I cannot praise it enough! And the best news is that from what I hear, this is a permanent collection product.
Oh, don't get discouraged by it's dark color in the bottle. The result is really subtle as the pigment from the capsules gets applied on your skin, blending in and leaving it with a super fresh sensation.
Do you have any great cosmetic discoveries this spring?
Na koniec – mój hit tej kolekcji – Les Beiges Eau de Teint. Jestem nim absolutnie oczarowana. Zawiera zawieszone w wodnej emulsji mikrokapsułki pigmentu. Należy go aplikować za pomocą pędzelka (dołączonego do buteleczki z produktem). Ten niezmiernie świeży podkład pozostawia skórę nawilżoną, promienną i super świeżą. Nie mogę się go nachwalić! A najlepszą wiadomością jest to, że to nie będzie sezonowy produkt, a stała kolekcja makijażu marki.
I nie zrażajcie się ciemnym kolorem kapsułek. W kontakcie ze skórą pigment zostaje uwalniany i idealnie się z nią stapia. Efekt świeżości jest nie do opisania.
A Wy macie jekieś kosmetyczne odkrycia tej wiosny?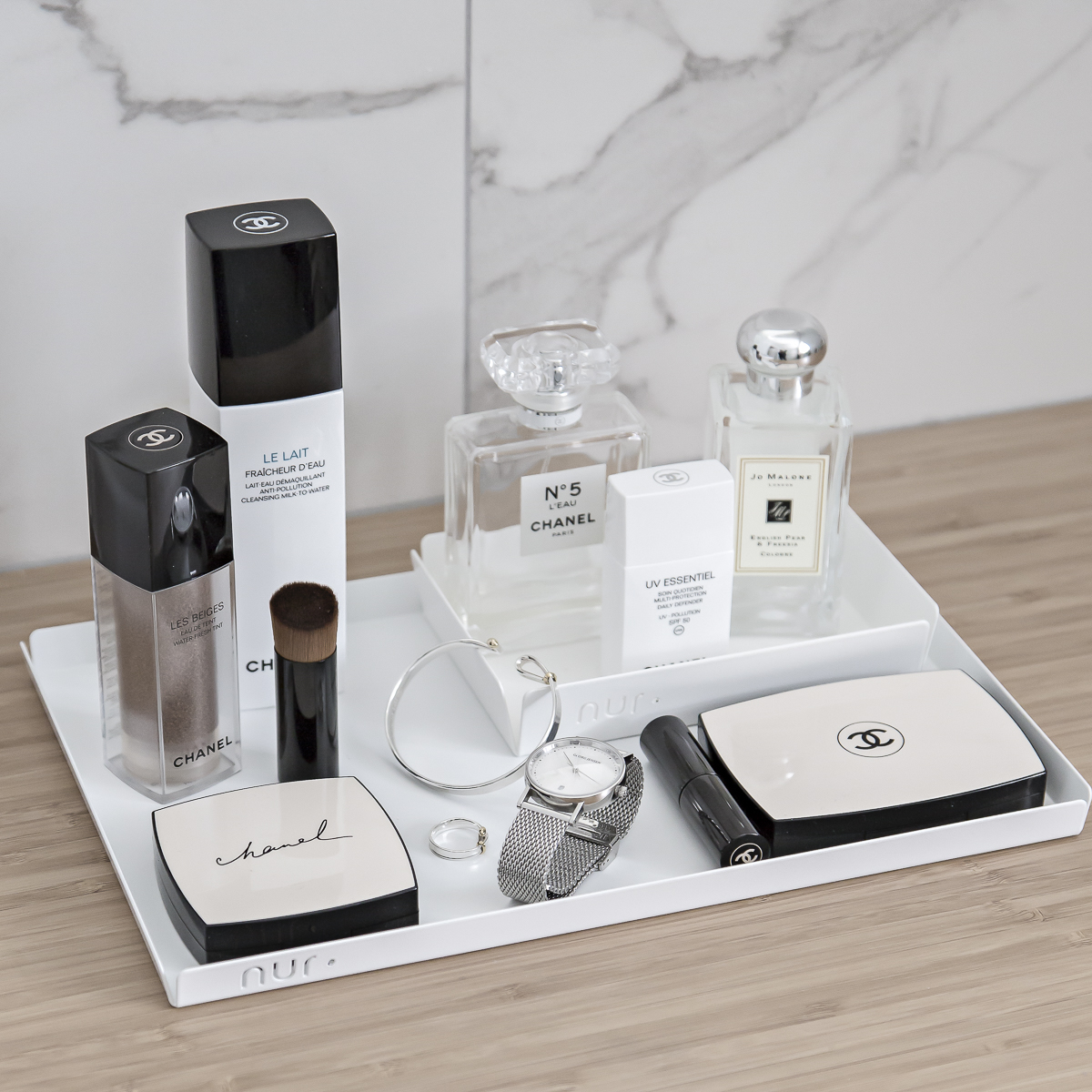 copyright Kasia Rutkowiak | My Full House | any unauthorised use prohibited
This post was made in cooperation witch CHANEL | Post powstał przy współpracy z marką CHANEL