I hope you all had a lovely Easter holiday. We did all to "hygge" us, as Danes say – we got some well deserved rest and enjoyed every spare moment. Too bad that Easter doesn't last longer (here in Poland it is way too short, if you ask me!). Luckily, we did manage to do a bit of reading, saw quite some episodes of "Ray Donovan" on Netflix as well as hydrated our bodies with plenty of (not only) water. I also dropped my sugar ban for some days and I slept way pass 5 am on all mornings. Actually, I slept almost until 7:30 every day! These were some perfect (three) days!
In the coming days, we will have to handle even more tasks, as Polish teachers are on strike and children stay at home, but we decided to take it easy.
Wspominając świąteczne lenistwo w duchu hygge
Mam nadzieję, że mieliście dobre święta. My zrobiliśmy wszystko co w naszej mocy, aby odpocząć. Szkoda jedynie, że polska Wielkanoc jest taka krótka! Na szczęście udało nam się na chwilę odłożyć na bok pracę, odrobinę poczytać, zobaczyć kilka(naście) odcinków serialu "Ray Donovan" (cudownie mnie relaksuje), nawodnić (nie tylko samą wodą) i ogólnie zresetować. W związku ze świętami dałam sobie odpust na słodycze i zaniechałam porannego wstawania. W zasadzie nie budziłam się przed 7:30, co jest spora różnicą w porównaniu do godziny 5. Było cudnie!
W nadchodzącym czasie, czekają nas (podobnie jak wielu innych rodziców) kolejne wyzwania logistyczne w związku ze strajkiem, ale trudno, jakoś damy radę.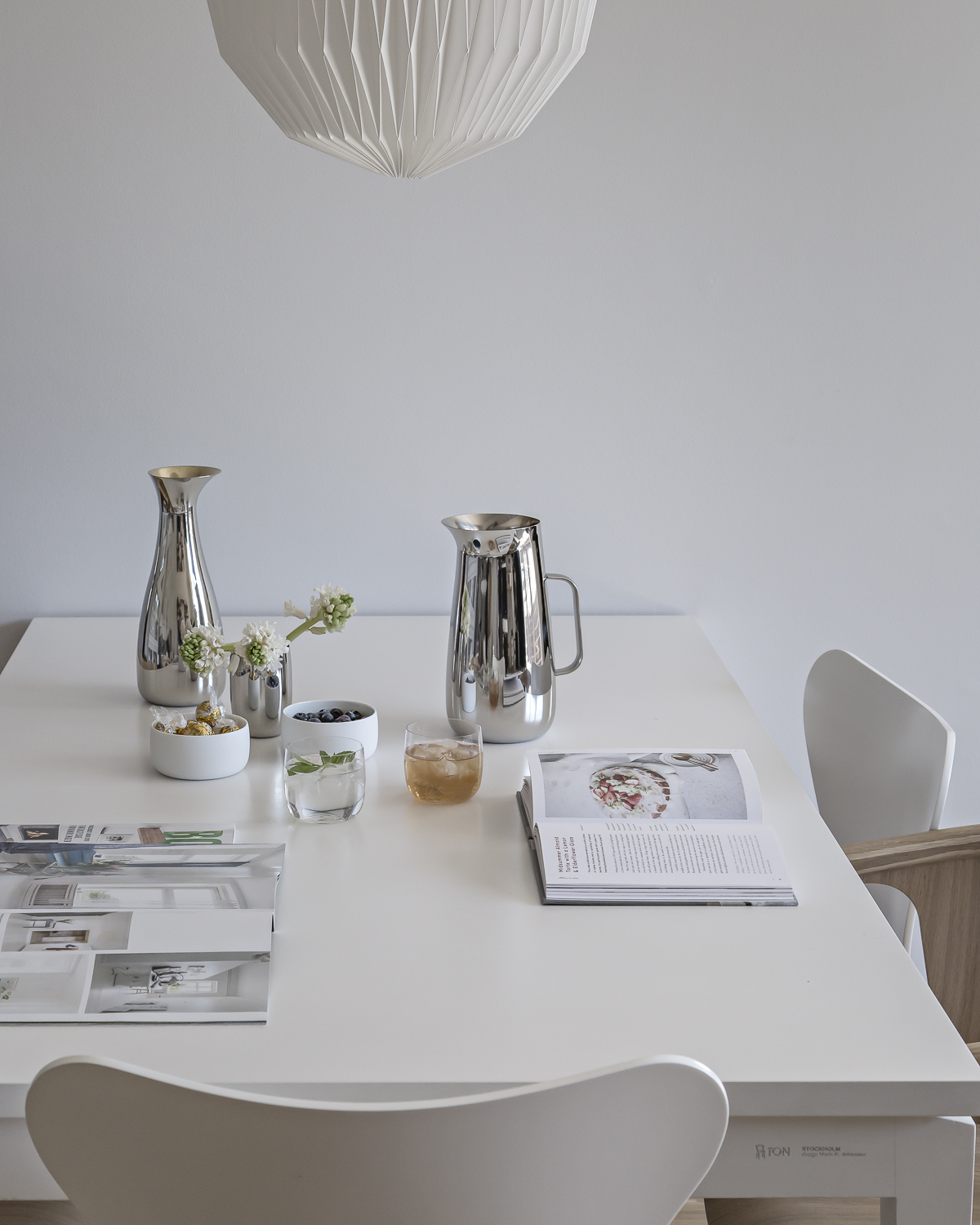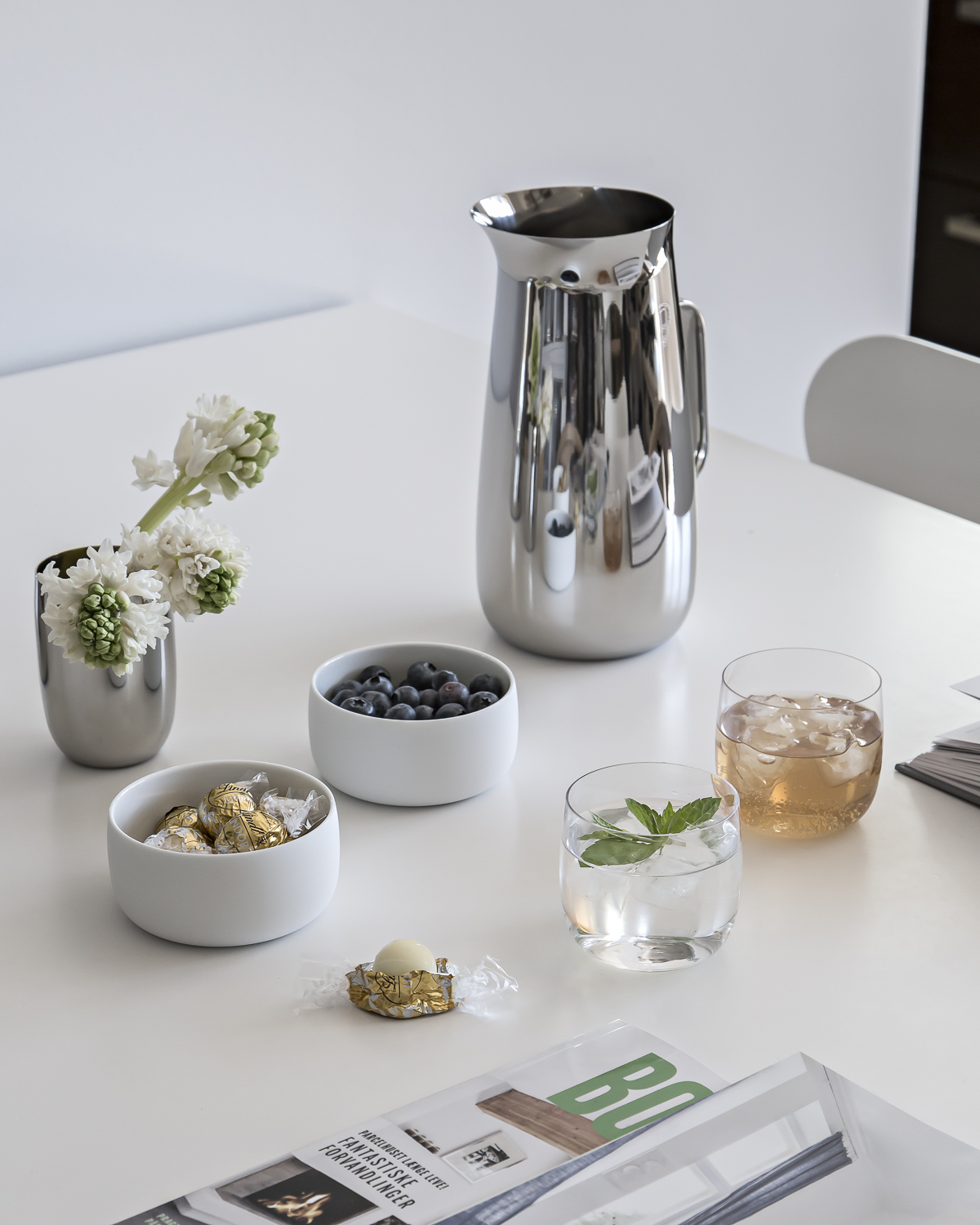 Today I have had some difficulties managing my "to do list", but hopefully I will get back on track tomorrow. And within a few days we will have many birthday celebrations here at home and another long weekend (due to bank holiday), so I better catch up while there is a chance.
I am also very excited regarding my next blogpost and a new blog series, as it is something I've been wanting to do for a while. I am sure that it will provide you with some of the best Scandinavian inspiration.
Dziś miałam pewne trudności w nadrobieniu zaległości, ale jutro do końca dnia powinno się udać. Za parę dni majówka i nasze coroczne urodzinowe świętowanie, więc znów sie spiętrzą różne sprawy.
Za to w następnym poście zacznę nowy cykl, na który od dawna się bardzo cieszę. Mam nadzieję, że dla wielu z Was okaże się on szczególną skandynawską inspiracją – na teraz i na przyszłość.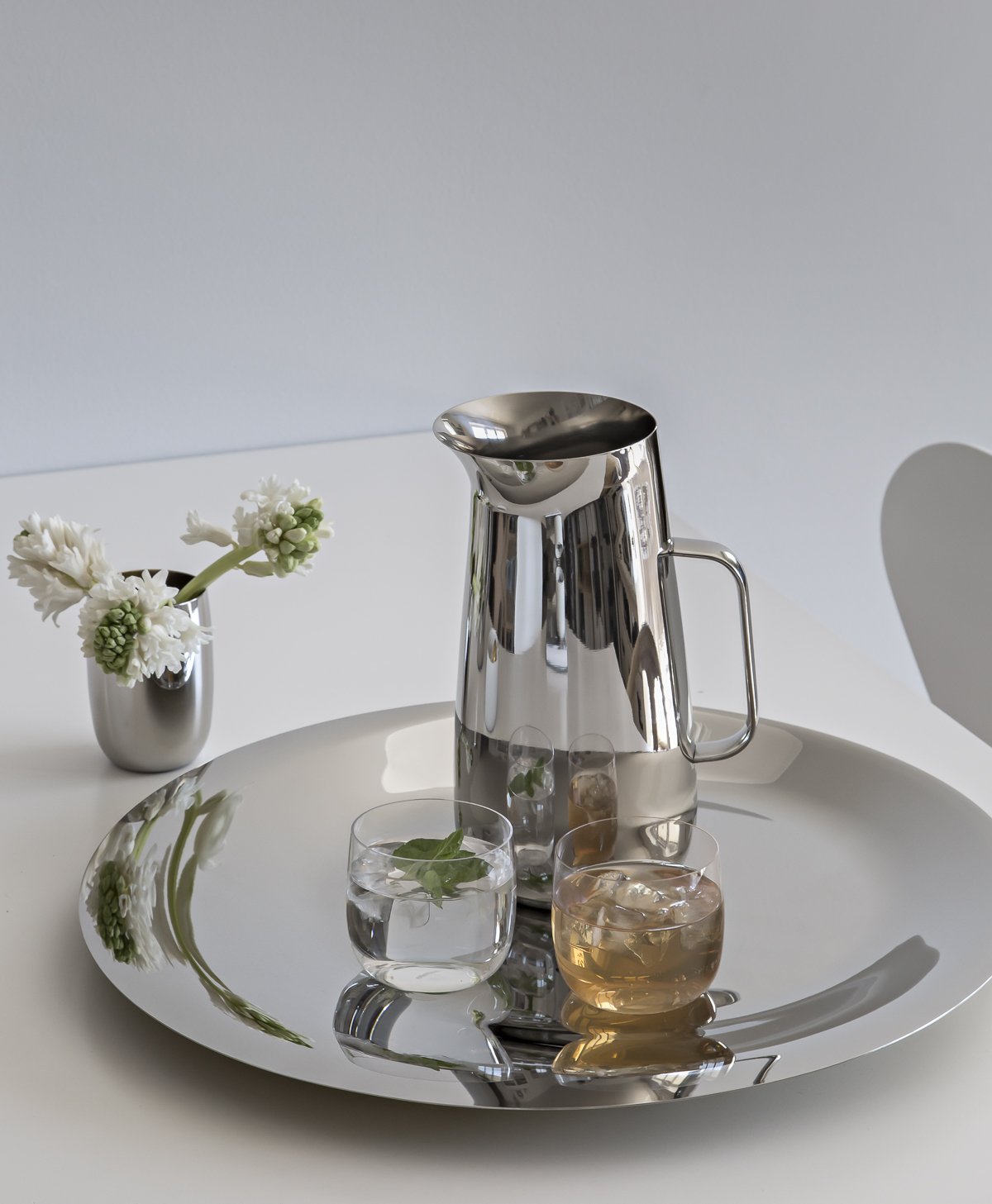 copyright Kasia Rutkowiak | My Full House | any unauthorised use prohibited
Jugs, tray, bowls and glasses / dzbanki, taca, miseczki i szklanki – Stelton / Norman Foster Collection, lamp / lampa – LE KLINT