Are you invited anywhere special soon? To a wedding or a birthday party? Are there any extraordinary events approaching? If so, you might be looking for that perfect gift. Today I have gathered my 5 top ideas for a real Scandinavian gift under 100 €. These are all design icons, that will make any person happy and can be used for different people and occasions. I have previously given them to friends and family and always received a great feedback. Furthermore, as with all items of this category – these are all products that will last, remaining it's owners of you and your relationship.
Lyngby Vase
I am starting with a gift that is by far, something that I recommend most often. As no lovely occasion can do without a nice bouquet of flowers, a perfect way to give flowers will be using a beautiful vase. As we are talking Scandinavian design, the first thing that comes to my mind is Lyngby Vase, of course. Why? It is absolutely timeless, will match the style of any home, looks perfect alone, or in group (even without flowers) and for many people, it is en essence of Scandinavian elegance.
Najlepsze skandynawskie prezenty za mniej niż 100 €
Czy jesteście niedługo zaproszeni na jakieś wyjątkowe wydarzenie? Urodziny, albo jubileusz? Ślub? A może myślicie o tym, aby sprawić niespodziankę komuś szczególnemu? Dziś w cyklu o skandynawskich prezentach mam dla Was kolejny post. Tym razem zebrałam pięć świetnych prezentów, z których każdy kosztuje mniej niż 100 €. W przeszłości zdarzało mi się te prezenty dawać bliskim i z doświadczenia wiem, że sprawiają wiele radości. Jako, że są to wszystko rzeczy ponadczasowe, cieszą obdarowanych przez lata, przypominając im o nas i tym co nas łączy.
Wazon Lyngby
Na początek prezent, który najczęściej polecam, dlatego, że jest najbardziej uniwersalny. Jako, że żadna ważna uroczystość nie może obyć się bez kwiatów, fajnym pomysłem jest podarowanie ich w pięknym wazonie. Skoro ma być skandynawski, na pierwszą myśl przychodzi mi oczywiście wazon Lyngby. Dlaczego? Jest ponadczasowy, do wszystkiego pasuje, pięknie wygląda sam, jak i w grupie kilku wazonów o różnej wielkości (nawet bez kwiatów!) oraz jest kwintesencją skandynawskiej klasyki i elegancji.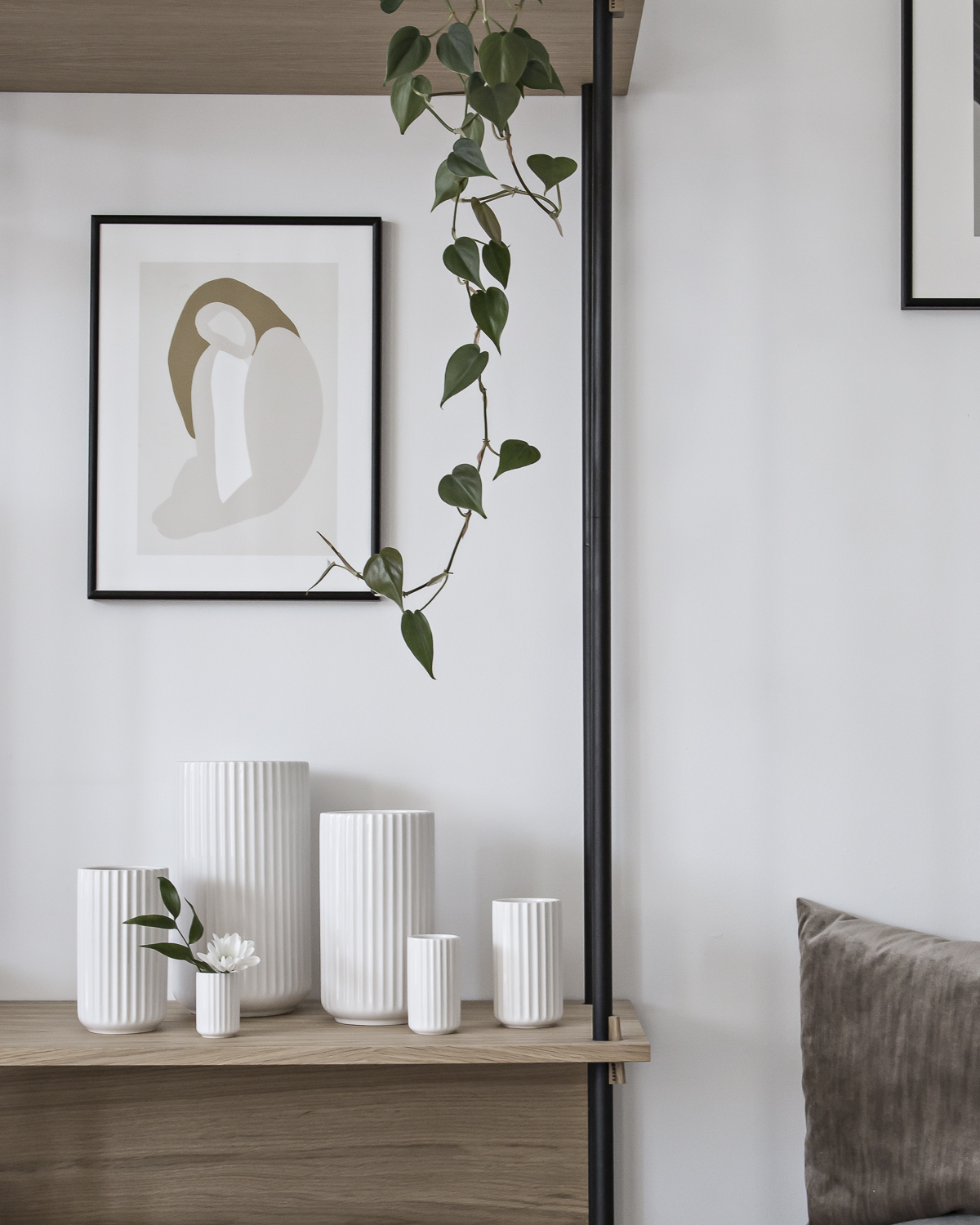 The best and most and versatile Lyngby Vase, in my opinion, is the one in size 20 cm and in classic white porcelain. It costs approx 70 € (although you can buy both cheaper and more expensive ones, depending on size and material). It will fit most of bouquets or smaller branches and will make the gifted person smile many years to come.
Najlepszym i najbardziej uniwersalnym wazonem Lyngby jest moim zdaniem wazon o wielkości 20 cm, z białej porcelany. Kosztuje ok. 70 € i pomieści większość bukietów czy niewielkich gałęzi. Jeśli macie mniejszy (lub większy) budżet, możecie rzecz jasna wybrać mniejszy (lub większy) wazon.
 A Hoptimist Figurine
This famous Danish design piece from 1960's is a cool gift for any enthusiast of Scandinavian vibes. I remember seing Hoptipmist for the very first time on the desk of my beloved father in law. Always happy, always jumping, always ready to make your mood better (just like my FIL to be honest). For a perfect gift, I would choose Hoptimist in oak. The big ones, in size 13 cm cost 99 €, while the smaller junior size is 79 €. There also is a baby size available (6,5cm and 49 €).
Figurka Hoptimist
Ten wesoły gadżet to duński klasyk z lat '60, który z pewnością sprawi radość wielbicielom skandynawskich ikon designu. Niby nic, a jak cieszy! Pierwszą figurkę Hoptimist zobaczyłam wiele lat temu na biurku mojego byłego, ukochanego Teścia, Rasmusa. Zawsze wesoła, podrygująca i gotowa, aby mi poprawić nastrój. Zupełnie jak jej właściciel :) Dziś na idealny prezent wybrałabym figurkę Hoptimist w wersji dębowej. Ta w rozmiarze 13 cm kosztuje 99 €, podczas gdy jej mniejsza wersja – Junior, jest 20 € tańsza.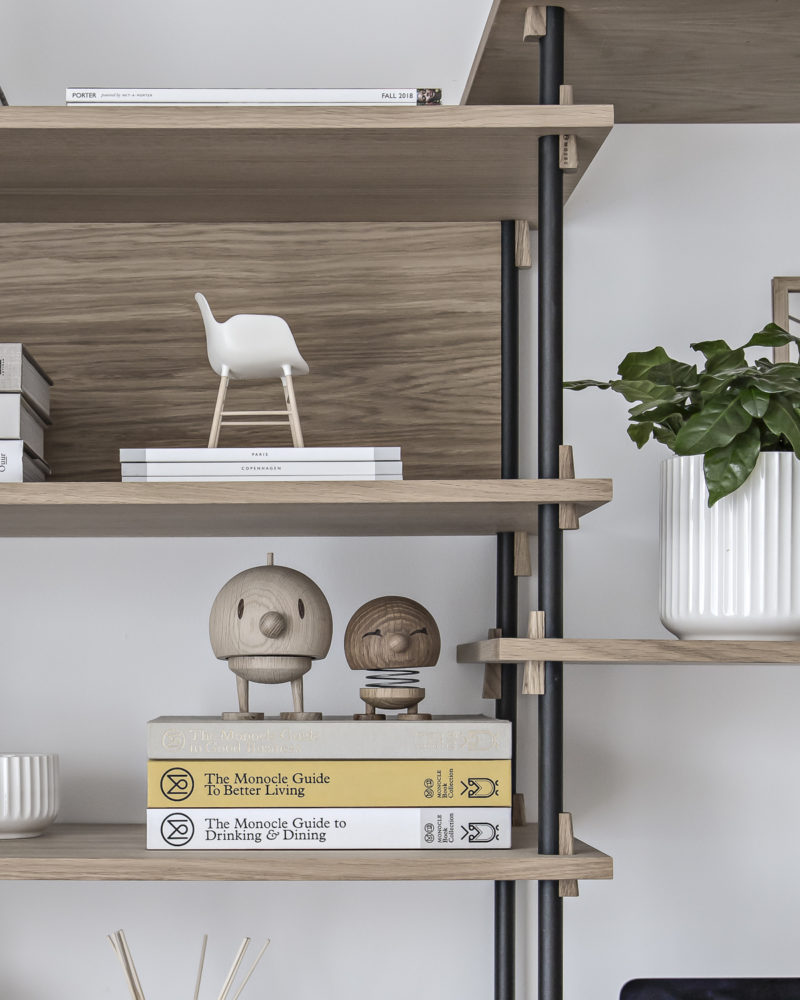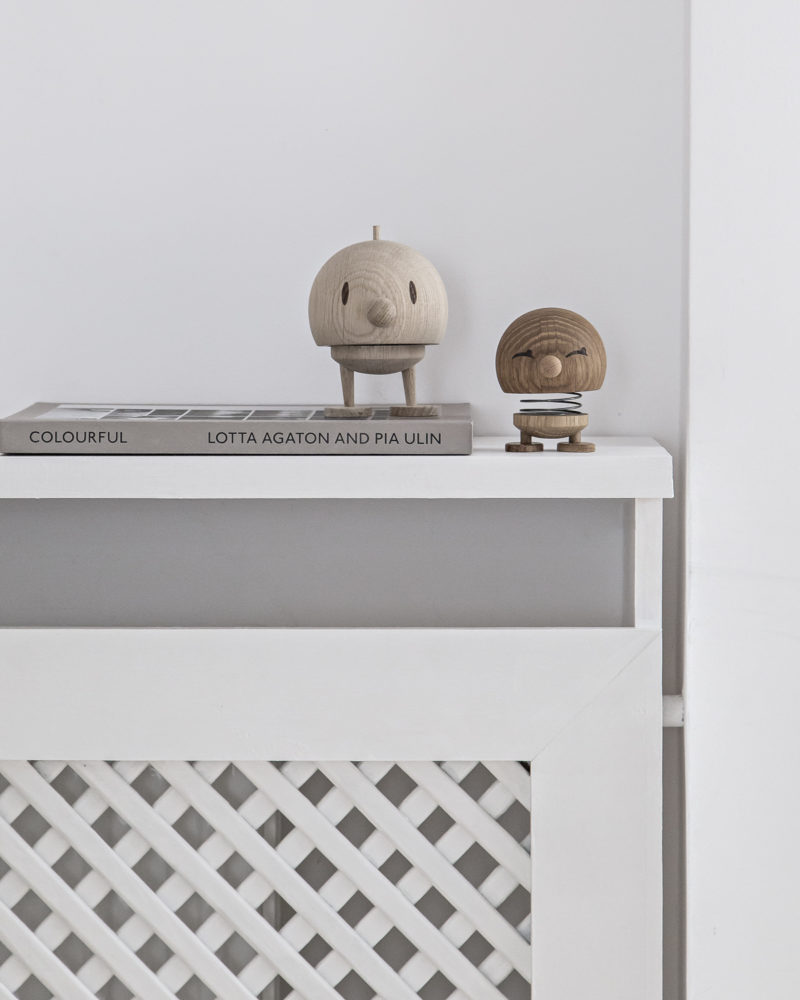 Fionia Tray from Skagerak
Scandinavians love serving trays which they use to serve coffee, tea, cookies, and saftevand (water with fruit syrup) for their guests. There are always pretty serving trays to be found in Scandinavian homes. One of the most recognizable must be the Fionia Tray from Skagerak. Lounched first in 1982, it quickly became one of Danish classics. For the price of 99 € you can get (and give) a beautiful companion of many nice gatherings. It's size (48x32cm) allows also to serve breakfast in bed :)
Taca Fionia marki Skagerak
Skandynawowie uwielbiają serwować swoim gościom kawę, herbatę, ciasteczka i sok, koniecznie na tacy. Dlatego właśnie w każdym skandynawskim domu znajdziemy kilka pięknych tac. Jedną z najbardziej rozpoznawalnych jest taca Fionia marki Skagerak. Ten projekt z 1982 roku już dawno stał się duńskim klasykiem. Za 99 € możemy nabyć (i sprezentować) idealnego kompana wielu przyszłych spotkań w gronie bliskich i przyjaciół. Z doświadczenia wiem, że taca ta idealnie sprawdza się też do serwowania śniadania w łóżku w leniwe weekendowe poranki.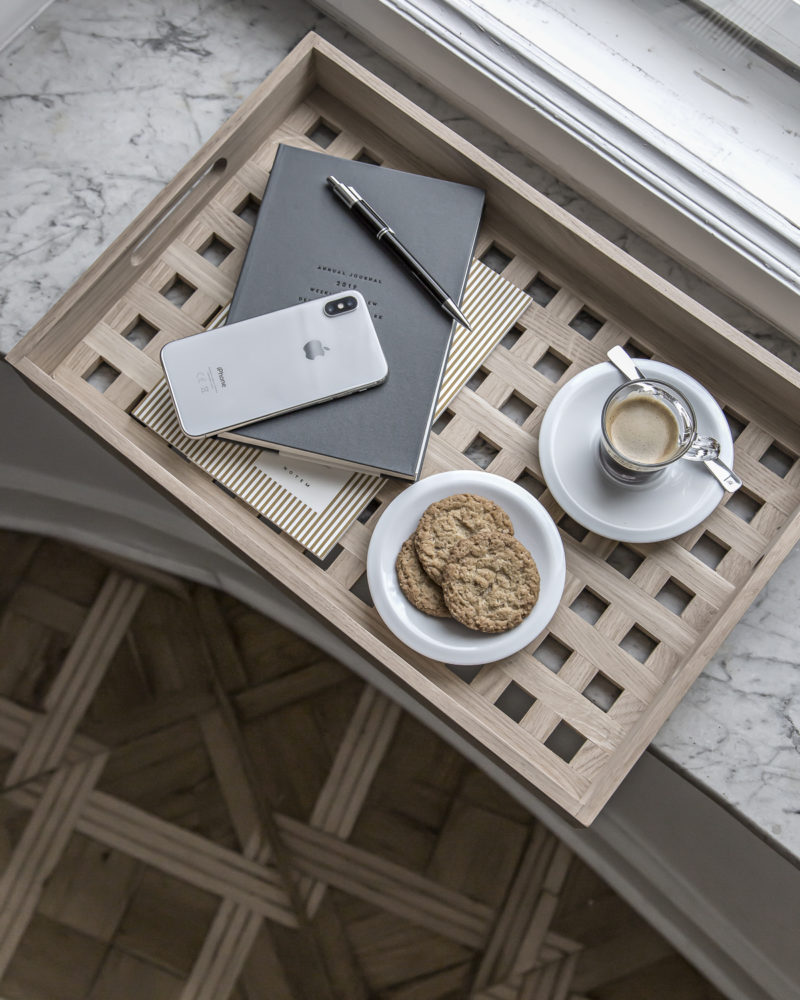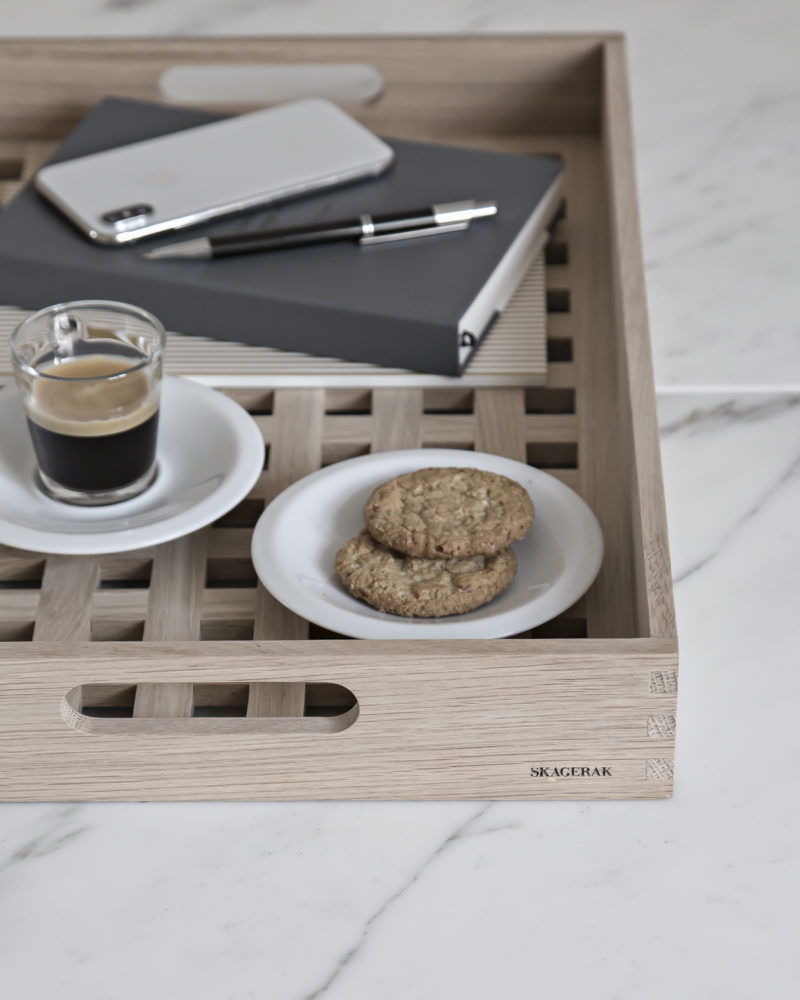 Royal Copenhagen Cup
For many people Royal Copenhagen is the ultimate essence of Danish design. Years spent in Denmark made me fall in love with it's blue accents on snow white porcelain. If you own a piece, you know what I mean. A classic Royal Copenhagen cup makes a perfect gift for anyone who loves tea (or coffee). You can choose from many designs (even get a plain white cup, without blue ornaments, if you wish). Personally, I would pick one of the Alphabet Mugs (69 €). Each Alphabet Mug rooms 33 cl and hand painted letter makes it a really personal gift for that special person. I love mine and I use it almost every day, ever since I bought it.
Kubek Royal Copenhagen
Mało jest marek równie duńskich jak Royal Copenhagen. Przez lata spędzone w Danii i ja zakochałam się w niebieskich ornamentach na śnieżnobiałej porcelanie. Jeśli macie choć jedną filiżankę, wiecie o czym piszę. Klasyczny kubek Royal Copenhagen z pewnością sprawi radość każdemu entuzjaście kawy (lub herbaty). Można wybierać spośród wielu wzorów (jeśli niebieskie ornamenty to nie wasz tyl, są też białe kolekcje). osobiście, na prezent dla kogoś bliskiego wybrałabym kubek z kolekcji Alphabet (69 €). Ręcznie malowana litera czyni go jeszcze bardziej szczególnym dla obdarowanej osoby. Ja swój kubek uwielbiam i odkąd go kupiłam, używam niemal codziennie!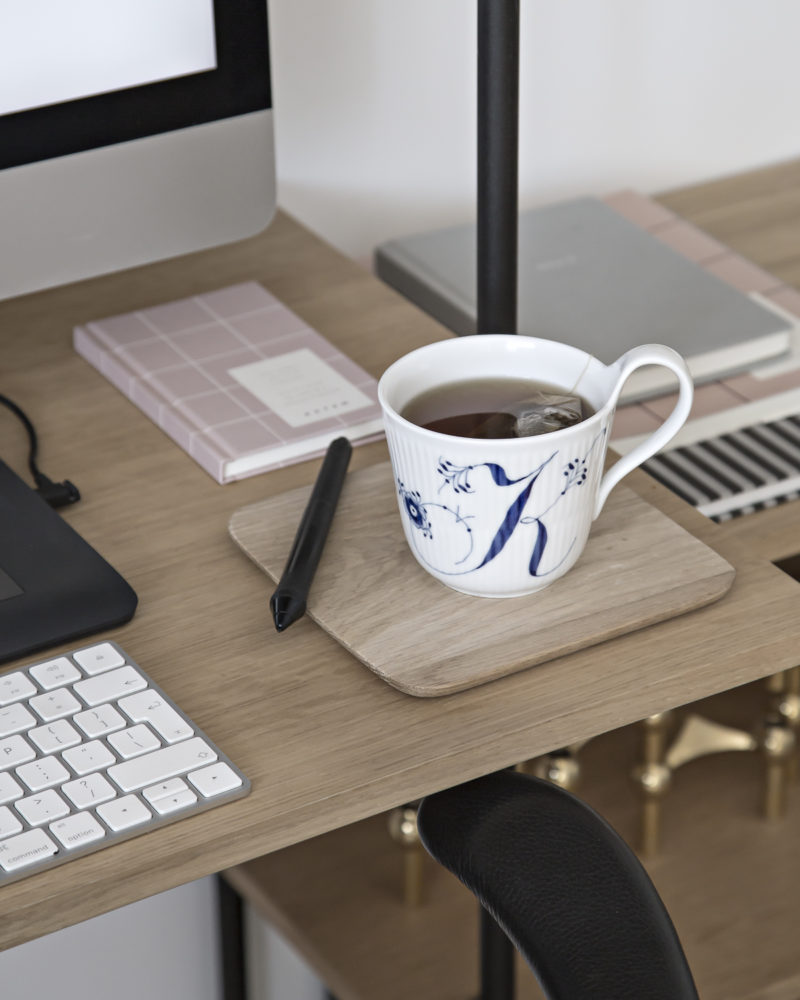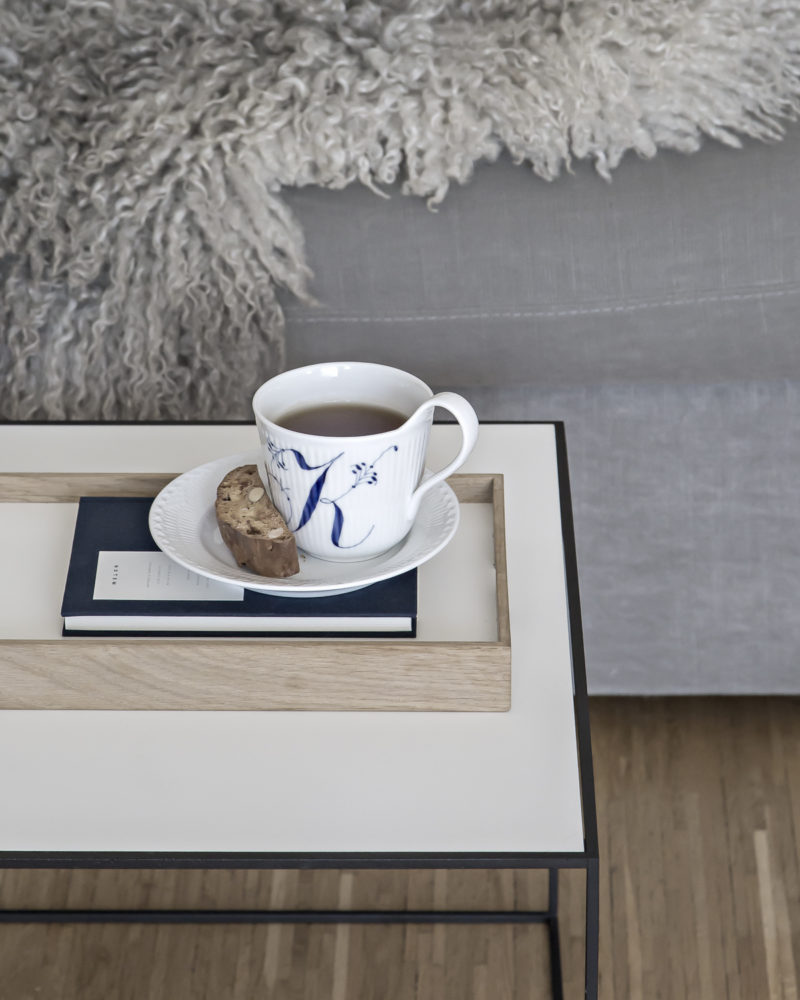 EM77 vacuum jug from Stelton
To be honest, I am not sure how to "advertise" for the lats item in today's post. For me, the EM 77 jug is the-perfect-Scandinavian-gift-period. Classic. Elegant. Timeless. Iconic. One of a kind. And, if that wasn't enough, it comes in wide array of colors, for every home style and mood. I have owned a white one for years, but recently I fell for EM 77 in Dark Forest Green (actually I fell for 3 new ones, but I am practissing self-control skills). The EM jugs cost 69-79 € (yes!) so if you buy one for a friend,  get another one for yourself too.
Termos EM77 marki Stelton
Jeśli mam być szczera, nie bardzo wiem, jak mam "zareklamować" ten ostatni dziś pomysł na prezent. Dla mnie to absolutnie-idealny-skandynawski-prezent-i-kropka. Klasyczny. Elegancki. Ponadczasowy. Absolutna ikona. Jedyny taki. W dodatku występuje w wielu kolorach, dzięki czemu mozna go dopasować do wnętrza (lub nastroju). Od lat mamy w domu biały EM77, ale ostatnio zakochałam się w kolorze Dark Forest Green. W zasadzie zakochałam się w trzech nowych kolorach, ale ćwiczę silną wolę. Termosy EM77 kosztują 69-79 € więc kiedy będziecie kupować jeden na prezent, od razu radzę kupić drugi – dla siebie.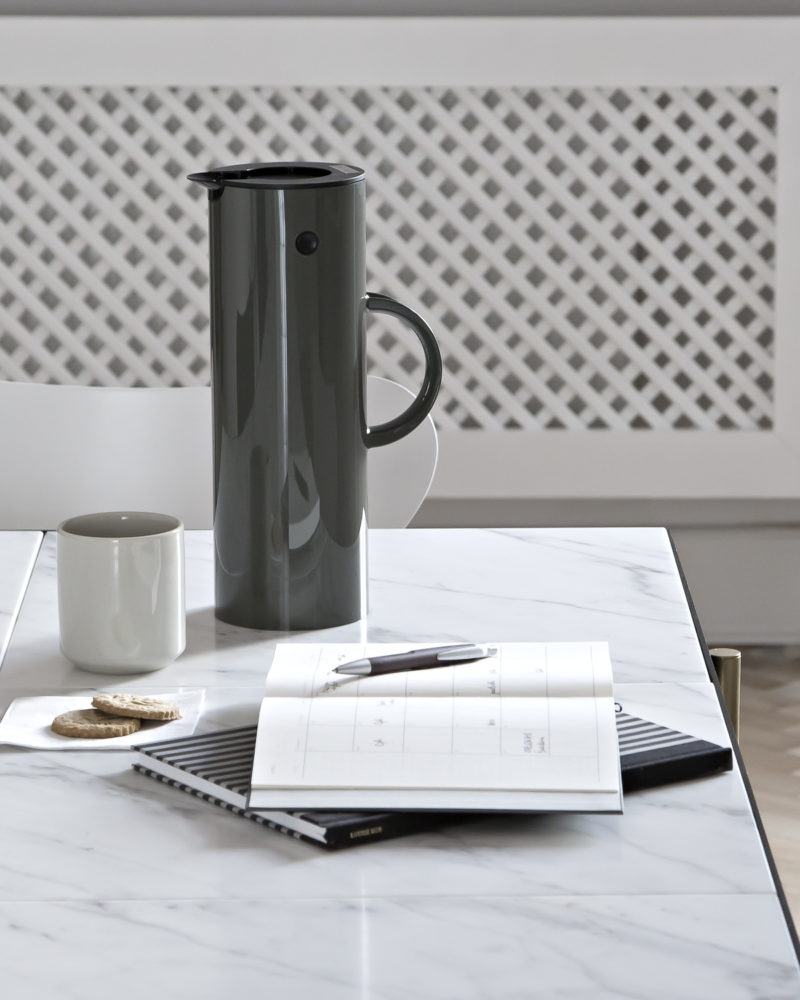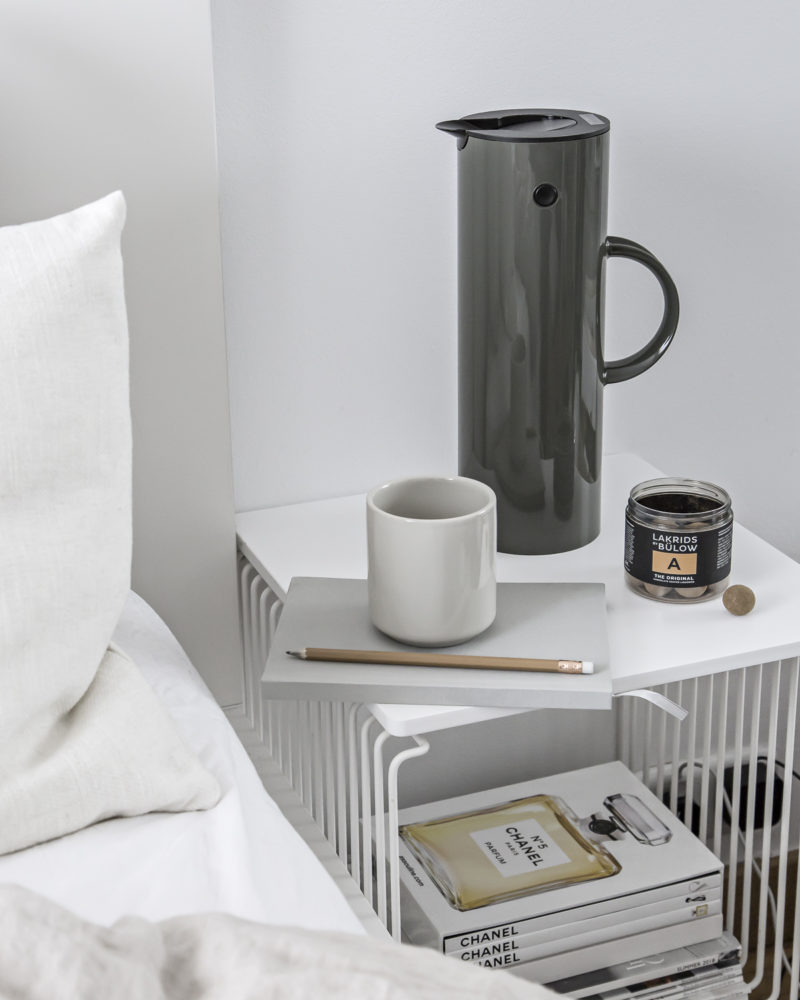 copyright Kasia Rutkowiak | My Full House | any unauthorised use prohibited
Are there any gift's you would like to receive?
(If you look for something a bit cheaper, here you will find a blogpost with my best gifts for less than 50 €.)
A co Wy chcielibyście dostać?
(Jeśli szukacie czegoś za mniejszą kwotę, w tym poście znajdziecie moje pomysły na prezenty do 50 €.)