We are slowly getting in first Christmas decorations. Not too many and not "too loud", rather some delicate accents like this green composition. All this makes kids excited and happy – another reason not to wait too long. I can see how much it means for them. I can still remember many of my childhood Christmas holidays, these are memories for life.
I also had to seriously speed up the advent calendar preparations, as I totally forgot about it. This year's calendar will be quite special, more on it soon, I hope.
In addition, I will share the EASIEST way to decorate for Christmas in my next week's post. Stay tuned!
Have you started decorating yet?
Pierwszy stroik
Powoli zaczynamy dekorować mieszkanie na święta. Nie za mocno, ale w sam raz, żeby powoli wprowadzić wszystkich w świąteczny klimat. To nasz pierwszy tegoroczny stroik. Kiedy widzę, jak wielką radość wszystko co świąteczne przynosi dzieciom, wiem, że nie ma co zwlekać. W końcu taki czas jest tylko raz w roku. W dodatku to ta pora, która najbardziej zapada w pamięć. Ja doskonale pamiętam wiele świąt i ich magię. Teraz tworzymy wspomnienia na resztę ich życia…
Apropos dzieci, musiałam poważnie przyspieszyć w kwestii przygotowania kalendarza adwentowego. Zupełnie o nim zapomniałam! W tym roku będzie dość niecodzienny, mam nadzieję, że znajdę czas, aby Wam o tym napisać. Dodatkowo, w przyszłym tygodniu pokażę Wam super szybki i łatwy sposób na piękne udekorowanie mieszkań i domów na Boże Narodzenie.
Zaczęliście już przygotowania do świąt?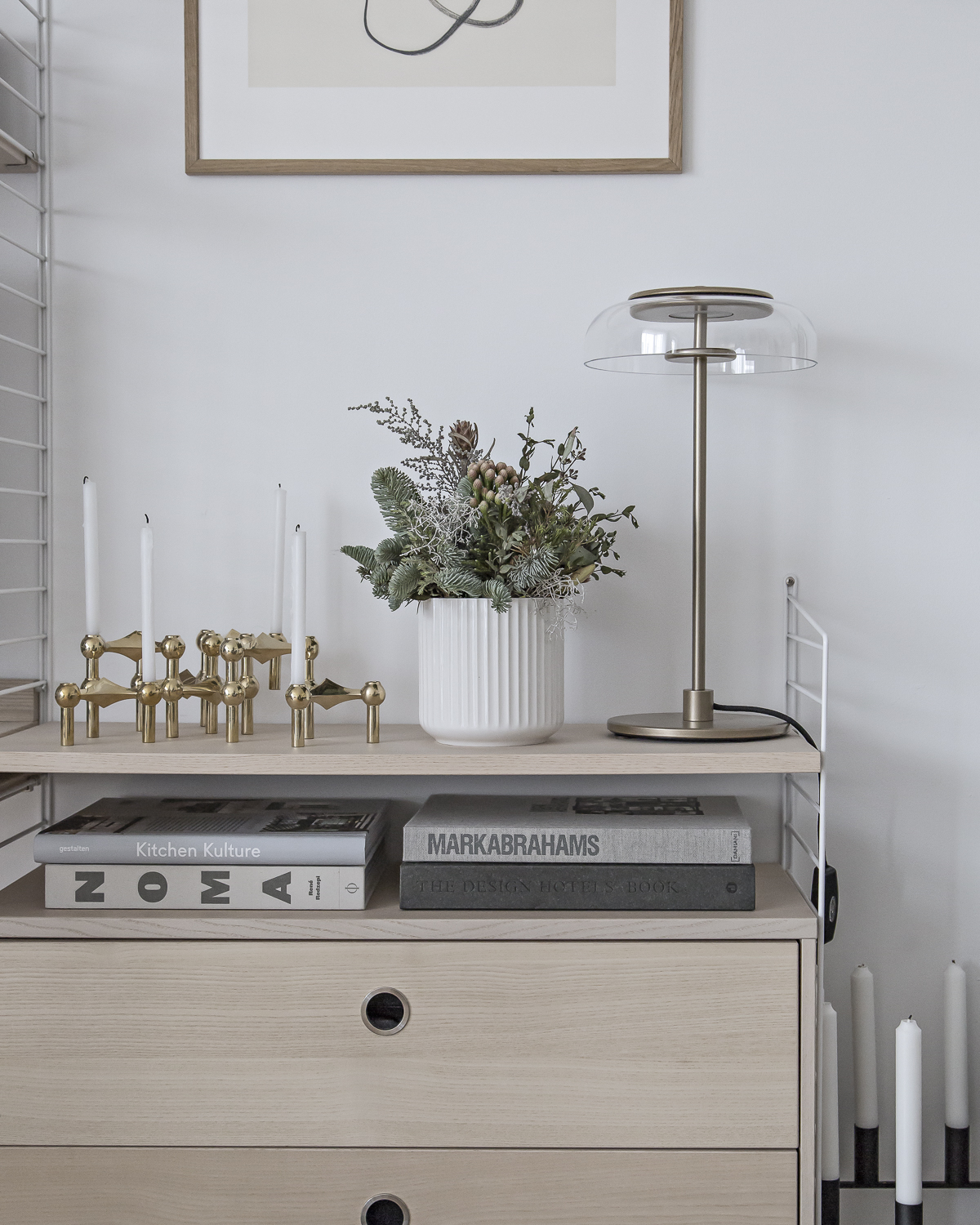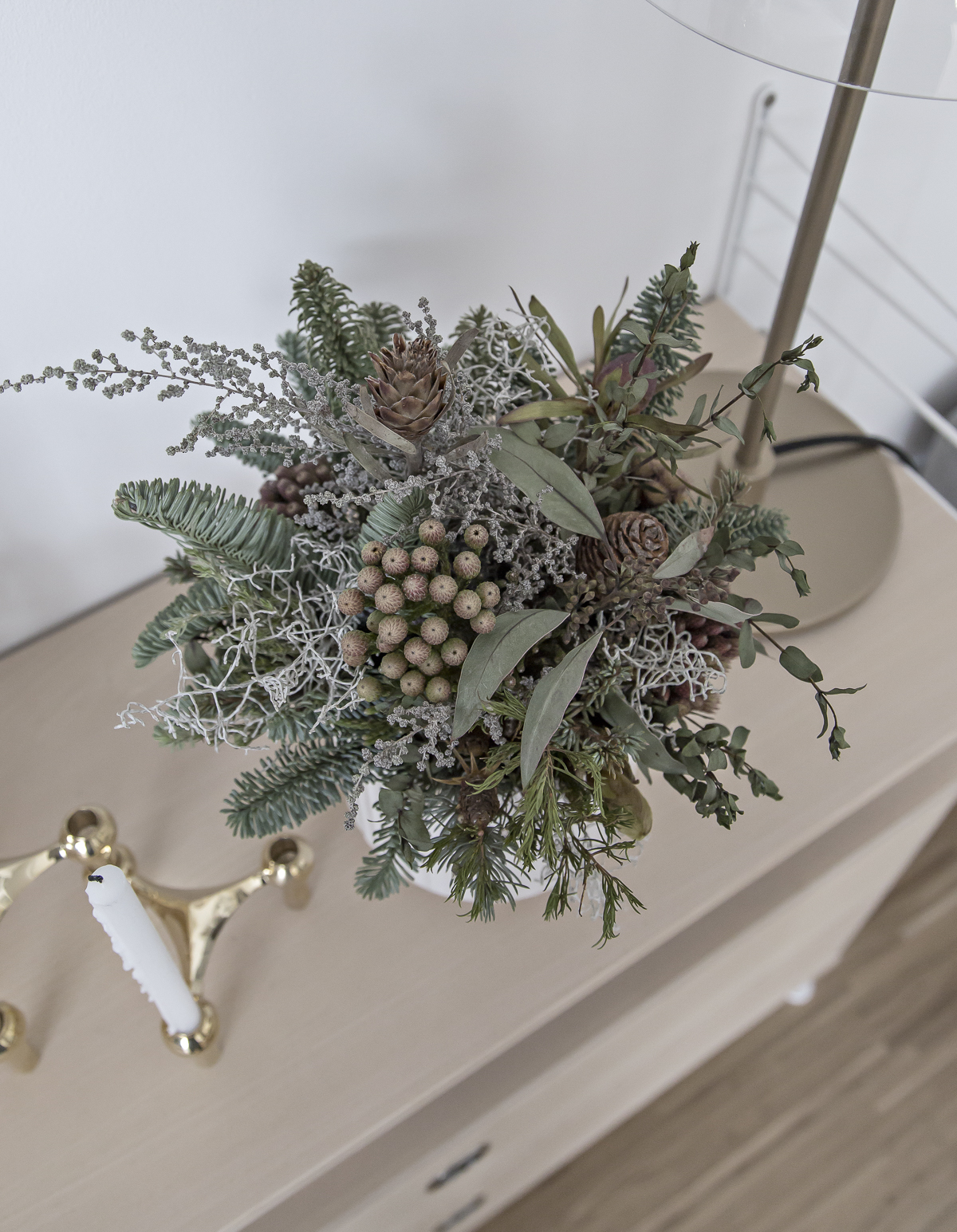 copyright Kasia Rutkowiak | My Full House | any unauthorised use prohibited
lamp / lampa – Nuura, candleholder / świecznik – Stoff Nagel, pot / doniczka – Lyngby, shelving system / regał – String, stroik – Narcyz Pracownia Florystyczna (kocham!)