Have you ever been to Japan? I have not but this amazing country definately is on our list of the places to see and discover. You might wonder why I am asking, especialy when the title of the post clearly indicates that it's (another) post about the design news for 2017. Well, I ask because Fritz Hansen?s Choice 2017 has just been revealed and it is a new interpretation of Arne Jacobsen?s iconic Series 7 in feminine colours of Japanese cherry blossoms.
(My post about the Series 7 chairs can be found here.)
The shell of this special 2017 edition is available in two colours ? a deep-red merlot and a delicate, pastel nude. Both go beautifully with the new rose gold coating on the four-legged base. Fritz Hansen?s Choice 2017 is a limited edition and I just can't get my eyes off these beauties, I swear!
In 2016 I was lucky to fulfill one of my "oldest" interior dreams and purchased 4 beautiful white Series 7 chairs for our dining space. Since then, my love for their simple yet functional and timeless design has only grown. I could not imagine better chairs for our apartment at the moment (although there are quite some chairs that I admire and would like to own "when the time comes"). But no matter what the future brings, Series 7 chairs are staying with us and that's undisputable.
Krzesła serii 7 Fritz Hansen w limitowanej edycji Choice 2017
Byliście kiedykolwiek w Japonii? Ja nie, ale kraj ten zdecydowanie jest na naszej liście miejsc do odwiedzenia. I pewnie niektórzy z Was zastanawiają się skąd to pytanie, kiedy tytu posta jasno wskazuje na temat, którym są (kolejne) wnętrzarskie nowosci na 2017 rok. Pytam dlatego, że marka Fritz Hansen właśnie pokazała swoją limitowaną wersję krzeseł na ten rok i są nimi krzesła Serii 7 w pięknych kobiecych kolorach inspirowanych kolorami kwiatu wiśni.
Wiecej o jednych z najbardziej znanych i rozpoznawalnych krzeseł na świecie możecie przeczytać tutaj.
Siedzisko edycji specjalnej 2017 dostępne jest w dwóch kolorach – głębokiej czerwieni i delikatnym kolorze określanym mianem "nude". Oba wybarwienia pięknie pasują do stelaża w kolorze różowego złota. Fritz Hansen?s Choice 2017 to edycja limitowana. Osobiście nie mogę oderwać od nich wzroku!
W 2016 udało mi się spełnić jedno z moich najstarszych wnętrzarskich marzeń – kupiłam 4 białe krzesła serii 7 do naszego salonu. Od tego czasu moja miłość do tego prostego lecz niezmiernie funkcjonalnego i ponadczasowego designu jedynie rośnie. W chwili obecnej nie mogę sobie wyobrazić lepszych krzese do naszego mieszkania (choć jest wiele krzeseł o których marzę " na kiedyś"). Bez względu na to co przyniesie czas, "siódemki" zostaną z nami.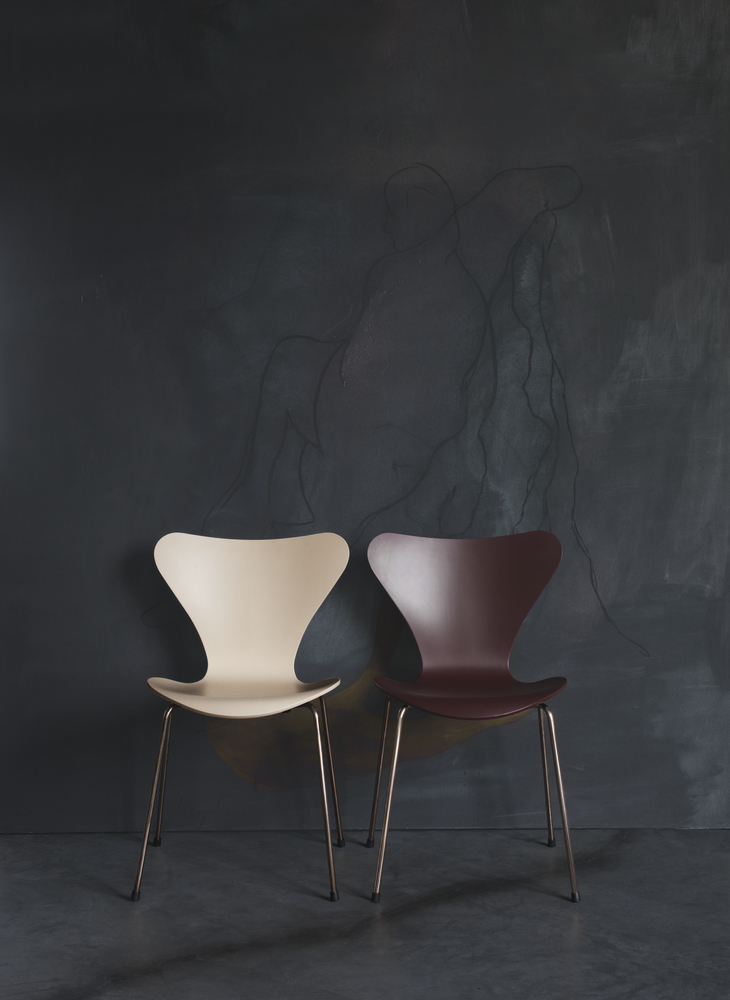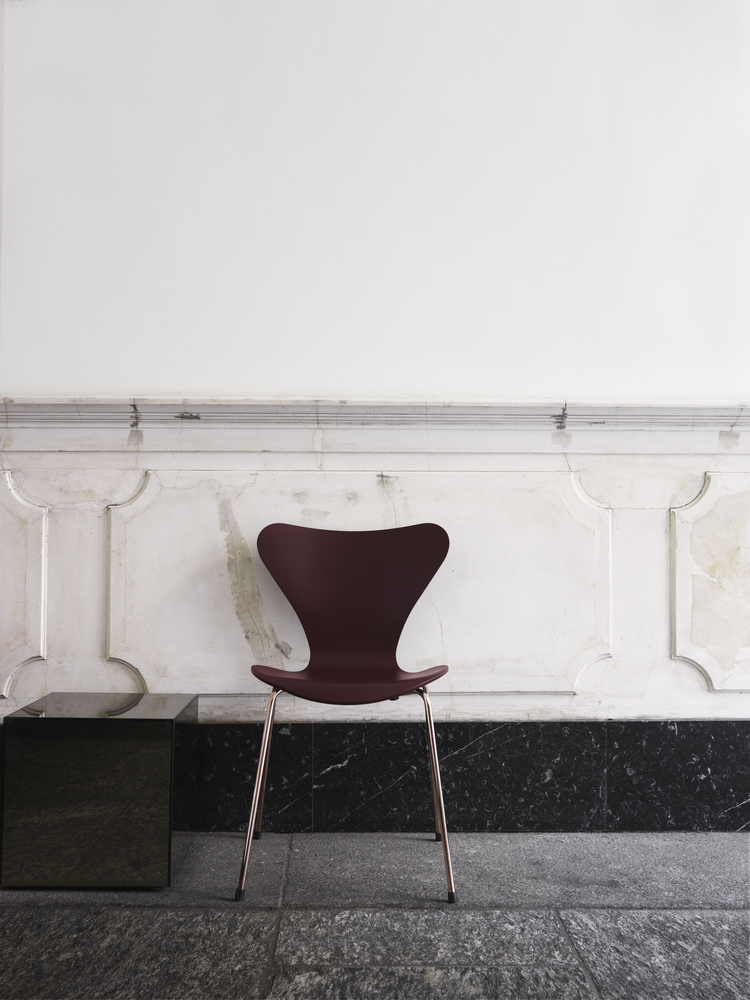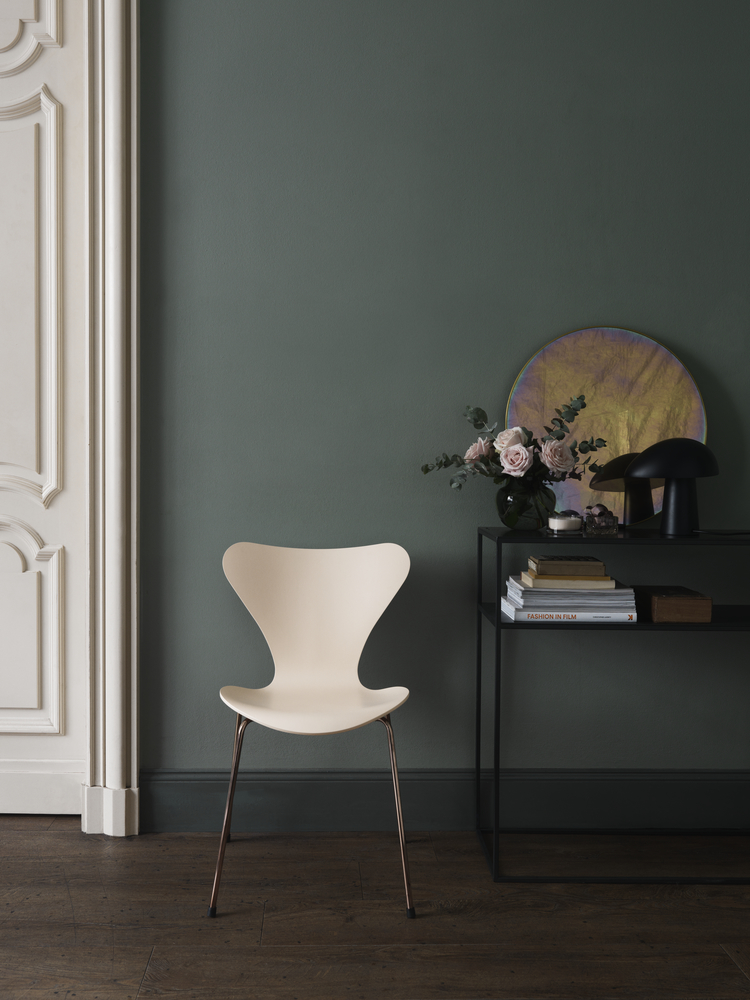 All images courtesy of Fritz Hansen
And right here you can read about Fritz Hansen's Choice 2016 – the beautiful Ant.
A w tym poście możecie poczytać o "mrówkach" – Fritz Hansen's Choice 2016.