Do you remember my last year's post about getting up at 5 am? Everything I wrote a year ago was true. And I loved the routine, utill I quit. It happened during our summer holidays as there obvously was no reason for me to get up that early. Ever since last summer, going back to getting up at 5 was, for some reason, too difficult. Now, when my friends ask me "do you still wake up early? How does it go?", I look down and sigh. Sorry!
That's what happened to me two days ago, when I was enjoying a lovely glass of Aperol Spritz with a good friend. We haven't seen each other for too long and we had a lot to talk about. And while we were catching up on everything, my friend said: "So, how does it go with your 5 am routine? I think you're awsome for being able to do that!". Well, not much awsomeness left, I am afraid. And as we sat and talked about why I quit that habit for good, I really couldn't come with a good reason.
This morning I had a bad fight with Olaf. He is almost 13 and a wonderful boy, making us proud every day, kindhearted, helpful with everyday tasks, showing his affection. Generally – a great kid. However, as all kids (or teenagers, I should write), sometimes he does not control his frustrations (do we do, as adults?!). So we got into some stupid discussion that went wrong. He kept on talking, defending himself for something he obviously considered important for his 13 years old self, while all I wanted was for him to BE QUIET. And so, the situation got out of hands. When he left for school, I stood there, sad and helpless, with a great feeling of guilt for loosing my temper.
And that's when it stroke me, that there was one more reason, why I did react the way I did. It was the time factor. I got up too late, everything was rushed and full-house-crazy. I got carried away by "you won't make it on time" wave, while the girls were fighting for the bathroom and Olaf was a morning pain in the butt. But so was I.
That is why, as for from now on, I do make a decission to give my early mornings a good try again. Not only for work reasons, but generally, to become a better, more fulfilled version of me.
Problem z porannym wstawaniem i jego skutki
Pamiętacie mój zeszłoroczny post o wstawaniu o 5. rano? Wszystko co w nim pisałam było prawdą i był to świetny zwyczaj, który zmienił moje życie na lepsze. Dopóki trwał. Podczas ubiegłorocznych wakacji, zaniechałam rannego wstawania, jako, że nie było sensu budzić się tak wcześnie w trakcie urlopu. Problem w tym, że od tamtej pory nie udało mi się powrócić do wczesnego wstawania. Teraz, kiedy jestem pytana o to jak idzie bycie rannym ptaszkiem, spuszczam wzrok. Nie idzie.
Dwa dni temu spotkałam się z dawno niewidzianą koleżanką. Miałyśmy masę tematów do przegadania. Kiedy w pewnym momencie Olga powiedziała "Wciąż tak wcześnie wstajesz? Podziwiam Cię za to! Też bym chciała, a nie mogę", poczułam, że ulatuje ze mną cała wspaniałość. I gdy z kieliszkiem Aperol Spritz rozmawiałyśmy o koncepcji wczesnego wstawania, jej plusach (i minusach), nie mogłam znaleźć ani jednego dobrego powodu, dla którego nie kontynuuję tego zwyczaju.
Dziś rano miałam większe spięcie z Olafem. Mój syn niedługo skończy 13 lat i jest super chłopcem, z którego codziennie jesteśmy dumni. Życzliwy, uczynny, pomagający w domu, okazujący czułość bliskim. Jednak jak wszystkie dzieci (nastolatki?), miewa problemy z trzymaniem nerwów na wodzy (kto nie miewa?!). I dziś rano wdaliśmy się w niepotrzebną dyskusję, podczas której Olaf w bardzo zaciekły sposób bronił swojego stanowiska. Nie było właściwe, jednak najwyraźniej jego obrona, była w danej chwili sprawą honorową, stąd podniosły ton i masa "pretensji do świata", kiedy jedyne o czym marzyłam było to, aby Olaf przestał gadać. I poniosło mnie. A po wszystkim, kiedy wyszedł do szkoły, stałam dłuższą chwilę smutna i bezsilna, z poczuciem rodzicielskiej klęski.
I wtedy mnie uderzyło, że powodem dla którego straciłam panowanie nad sobą był, w dużej mierze, niedoczas. Wstałam za późno, dziewczynki kłóciły się o łazienkę, dom był w rozsypce, a do tego Olaf ewidentnie miał gorszy poranek. Jak się okazuje, nie tylko on.
Dlatego, dziś, po przemyśleniu całej sprawy raz jeszcze, postanawiam, że dam mojemu porannemu wstawaniu kolejną, uczciwą szansę. Nie tylko ze względów zawodowych, ale też po to, aby znów stać się lepszą wersją siebie. Dla wszystkich.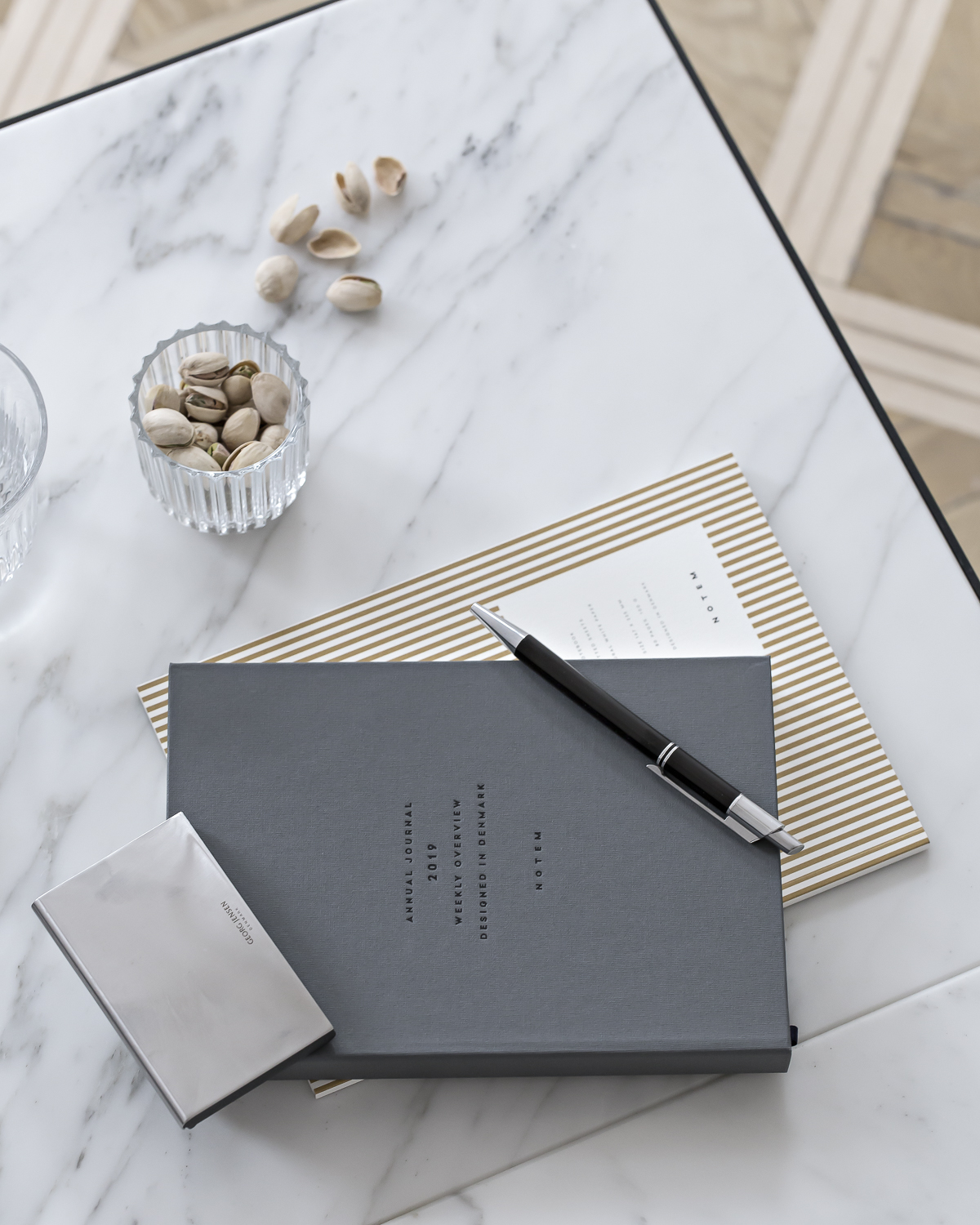 copyright Kasia Rutkowiak | My Full House | any unauthorised use prohibited