All of you who follow me on Instagram have surely seen my Insta Stories from Copenhagen, where I did spend some days together with my Mom earlier this week. It was a lovely stay and I will write about our highlights soon. Now I need to unpack (both my suitcase and my mailbox). The first thing I did take out of my bag was my newest purchase – a beautiful sugar bowl from Georg Jensen's Bernadotte collection. Love from first sight! Now it's time for coffee and a fast browse through magazines I got at the airport upon leaving Denmark and in a while I am back on my work track. Wishing you all a lovely day!
Po powrocie z Kopenhagi
Jeśli śledzicie mnie na Instagramie, wiecie z Insta Stories, że ostatnich parę dni spędziłam w Kopenhadze z moją Mamą. Było cudnie i niedługo pokażę Wam na blogu kilka fajnych miejsc, ale najpierw muszę rozpakować walizkę i skrzynkę pocztową. Jedną z pierwszych rzeczy, które wyjęłam z bagażu był mój najnowszy nabytek – cukiernica Georg Jensen. O tej duńskiej marce pisałam w tym poście. I od razu po powrocie, z biegu mam dla Was wiadomość o tym, że w weekend będziecie mieli szansę zrobić zakupy w salonie Georg Jensen na Wilanowie z 30% rabatem! Jeśli nie możecie pojawić się tam osobiście, wystarczy sprawdzić ofertę na Instagramie (tutaj) i skontaktować się ze sklepem telefonicznie lub przez wiadomość prywatną. Tylko trzeba się spieszyć, bo ilość produktów jest bardzo ograniczona :)
Jeśli więc szukacie prawdziwie duńskich perełek – tak dla domu (misy, wazony, świeczniki)  jak i dla Was (zegarki i biżuteria) – sprawdźcie koniecznie co jest jeszcze dostępne, albo udajcie się w niedzielę do Royal Wilanów. Ja się też chyba jeszcze na coś skuszę. Ostatnio nie rozstaję się z bransoletką i pierścionkiem Torun, może będę miała szczęście jeszcze jakoś wzbogacić moją kolekcję tej niezwykłej marki.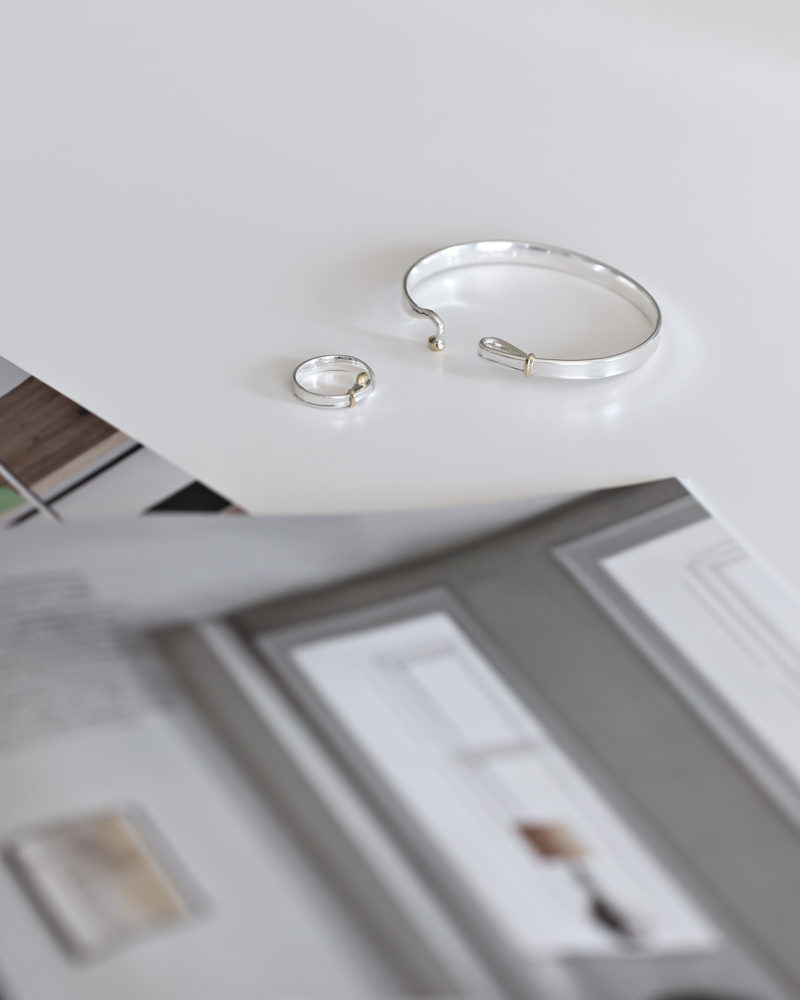 copyright Kasia Rutkowiak | My Full House | any unauthorised use prohibited