Remembering what I promissed you regarding my last trip to Copanhagen, I am getting back to the subject. Many of you asked about my thoughts about the Kong Arthur Hotel (shown on my Instagram).
I know how hard and frustrating it can be to find a good hotel, especially in a city that you don't know. Different web portals offer plenty of possibilities and it's so easy to get lost. I always read the comments of other travellers, look at the pictures and make sure that a good breakfast is included. That is, unless I know the place and feel comfortable eating in town. During my last trip to Copenhagen, I decided to find a hotel in a different neighourhood than usuall and it was a great move. After some serious research we went for the Kong Arthur Hotel, close to the N?rreport station (only 15 min metro from the Copenhagen Airport).
We really enjoyed our stay. The room was cosy and comfortable and the crew was very nice and helpful. The organic breakfast buffet was not huge, but included all the things that you might want to try, while in Denmark. Aditionally, in the afternoon, all hotel guests could enjoy a wine hour with a glass of wine, some finger food, music and each other's company. A brilliant idea, if you ask me. During that time, the lobby filled with people of many nationalities, chatting, sipping wine, laughing and relaxing.
Hote Kong Arthur's neighbourhood is nice and the closeness of Torvehallerne (just by the metro station) invites you to try a lot of good food, pastry, chocolate and coffee. Hotel Kong Arthur is located only 15 min walk (ore one metro stop) from Kongens Nytorv (with great shopping possibilities at Magasin) and 20 min from the beautiful Nyhavn.
I'd love to get back to Kong Arthur when next time in Copenhagen. Maybe I will find a moment to try it's famous, Copenhagen's oldest and biggest SPA. Unfortunately we couldn't fit it in the schedule, but would definately like to give it a go next time.
Below you can find some images of the place. Have a good week and come back tomorrow for a sweet treat. It's been to long since the last recipe!
Hotel Kong Arthur w Kopenhadze
Nawiązując do złożonej Wam jakiś czas temu obietnicy, powracam do tematu naszej ostatniej wizyty w Kopenhadze. Po opublikowaniu na moim Instagramie zdjęć z hotelu Kong Artur, niektórzy z Was pytali o wrażenia. Wiem jak frustrujące może być poszukiwanie dobrego hotelu w mieście, którego się za dobrze nie zna. Portale interenetowe oferują w prawdzie wielki wybór, ale decyzja bywa trudna. Ja osobiście zawsze czytam opinie gości i ogladam zdjęcia, a także upewniam się, że w cenie pokoju jest (dobry) bufet śniadaniowy. Wyjątkiem są znane mi miejsca, gdzie wiem, że będę miała czas i ochotę zjeść śniadanie w mieście. Podczas naszej ostatniej wizyty w duńskiej stolicy zdecydowaliśmy się na hotel w innej niż do tej pory okolicy, co okazało się dobrą decyzją. Po solidnym sprawdzeniu możliwości zamówiliśmy pokój w Hotelu Kong Arthur, który znajduje się nieopodal stacji N?rreport (zaledwie 15 min metrem od lotniska).
Z pobytu jesteśmy bardzo zadowolieni. Pokój był obszerny i przytulny, a obsługa miła i pomocna. Bufet śniadaniowy złożony z lokalnych organicznych produktów nie był może bardzo obfity, ale zawierał wszystko to na co można mieć ochotę podczas pobytu w Danii. Dodatkowo, każdego wieczoru hotel zapraszał gosci do baru na "wine hour" – godzinę podczas której wszyscy chętni mogli udać się na kieliszek wina i drobną przekąskę. Moim zdaniem to bardzo fajny pomysł. Podczas tej godziny lobby zapełniało się ludźmi wielu narodowości, którzy wesoło gawędzili, relaksując się i rozmawiając w wielu językach.
Okolica Kong Arthur Hotel jest bardzo przyjazna, a sąsiedztwo Torvehallerne (zaraz przy stacji metra) zapewnia też świetne doznania (nie tylko) kulinarne (polecamy wietnamskie kanapki!). Dodatkowo, hotel znajduje się zaledwie kwadrans spacerem (lub jeden przystanek metrem) od Kongens Nytorv ze świetnym domem handlowym Magasin i 20 min od przepięknego Nyhavn (tuż obok).
Z chęcią wrócimy do tego hotelu, przy innej okazji. Tym razem nie udało nam sie wpleść w nasze plany wizyty w jego najstarszym i największym w Kopenhadze SPA, więc liczymy, że nadrobimy to w przyszłości.
Poniżej kilka zdjęć z hotelu. Miłego poniedziałku i całego tygodnia! Już jutro zaproszę Was na słodkie co nieco – od ostatniego przepisu minęło już zbyt wiele czasu!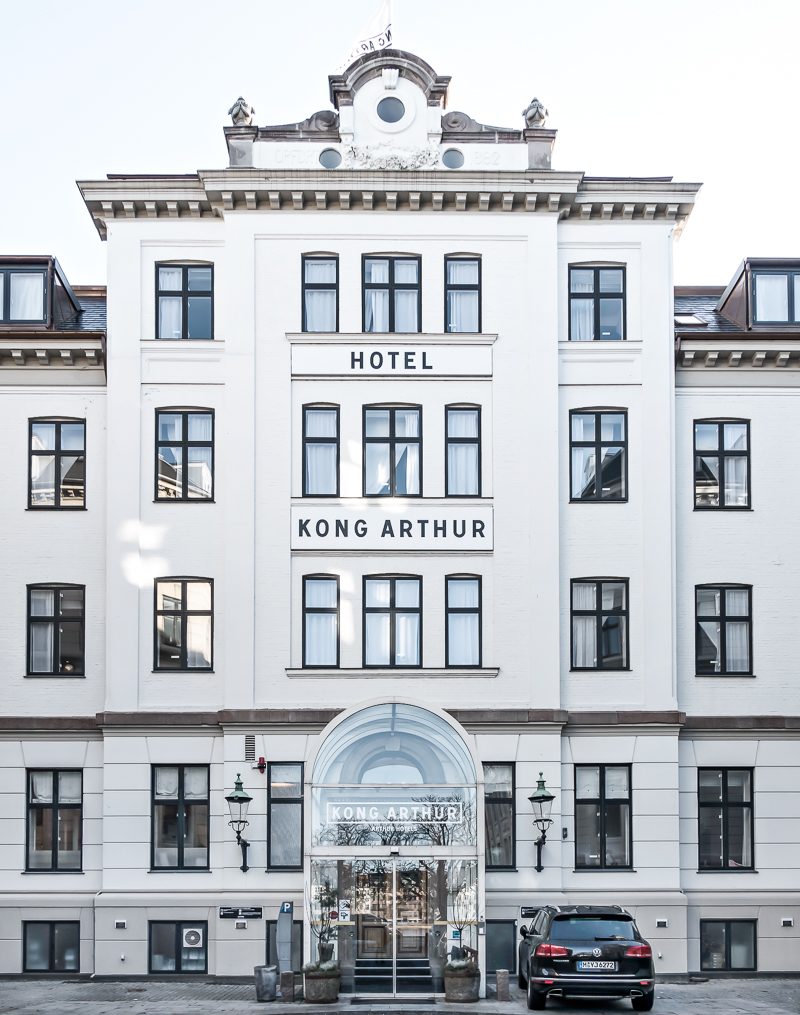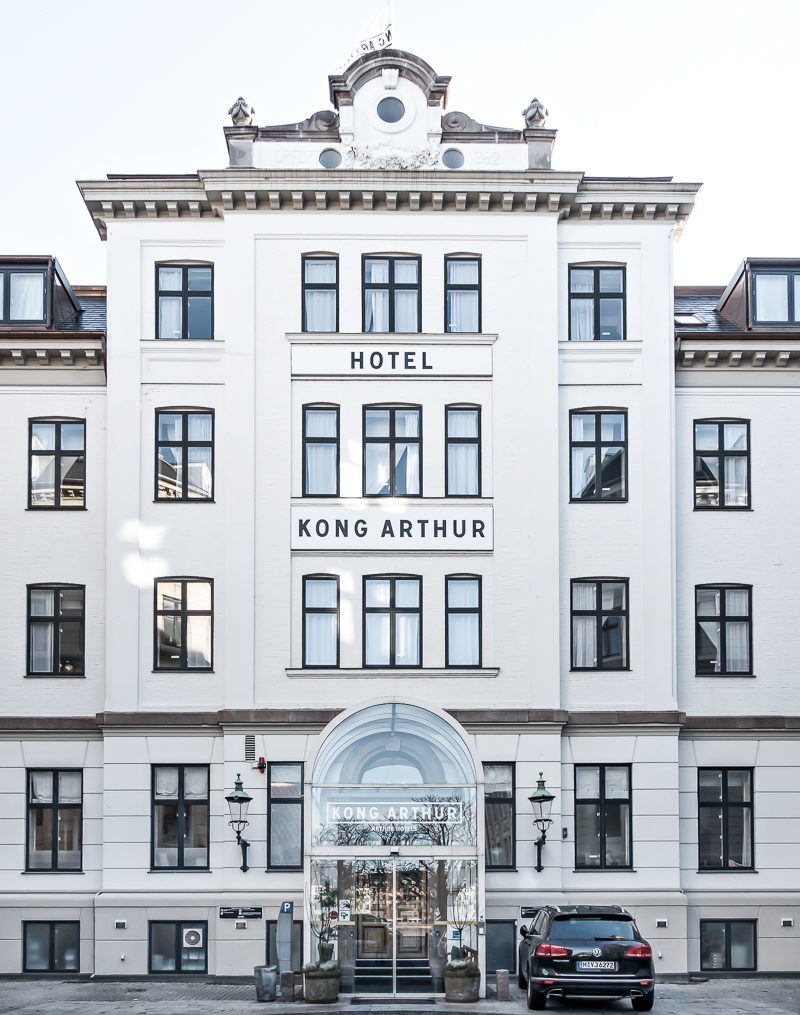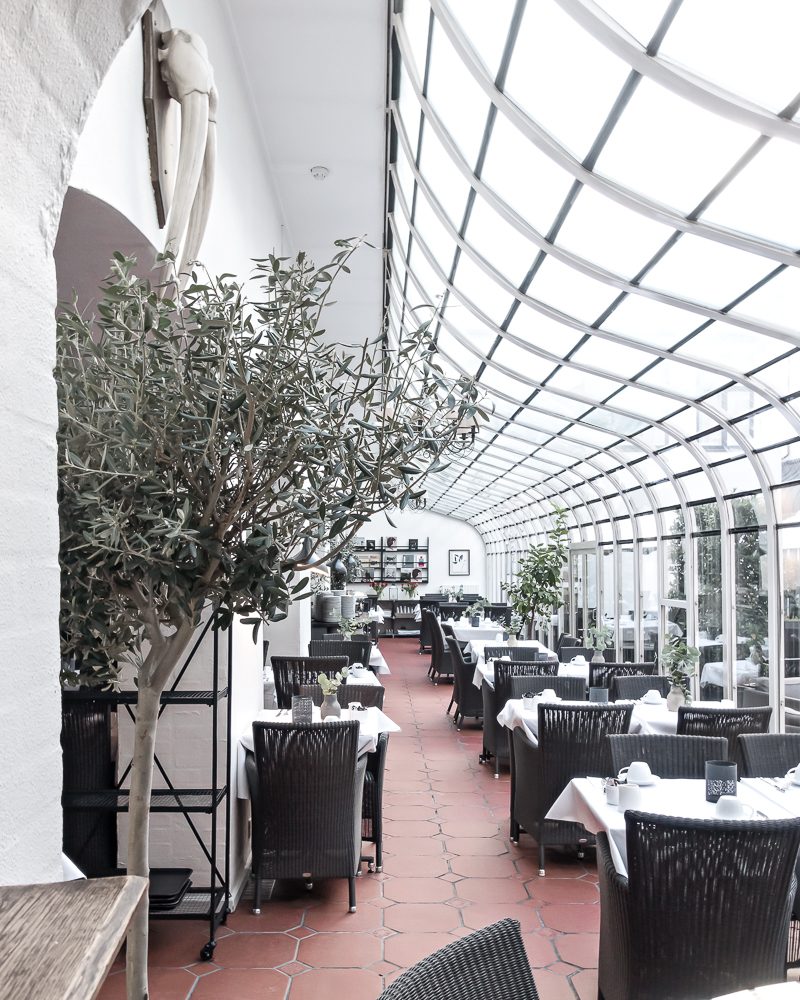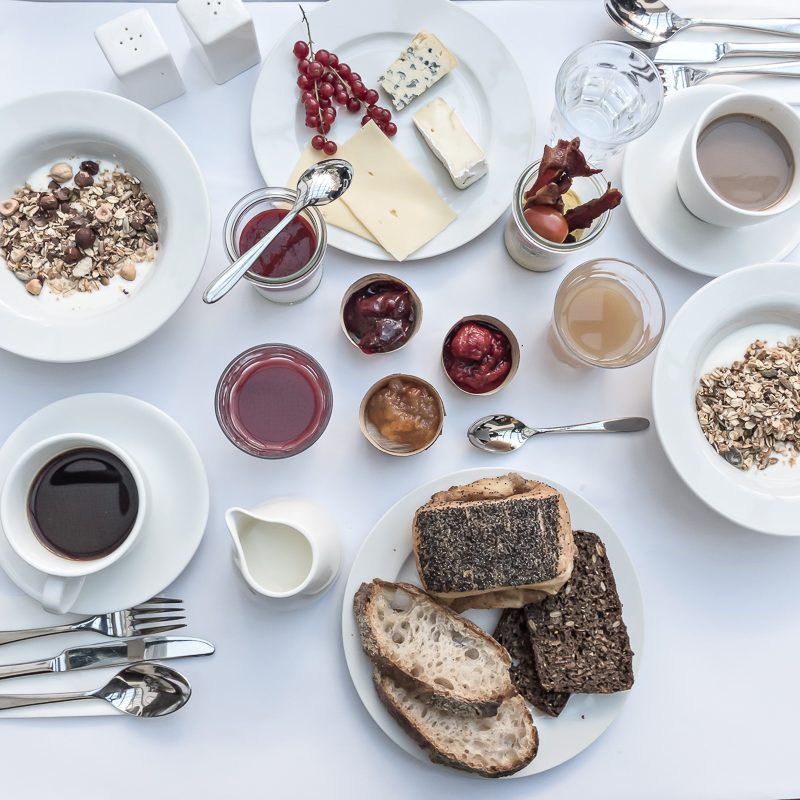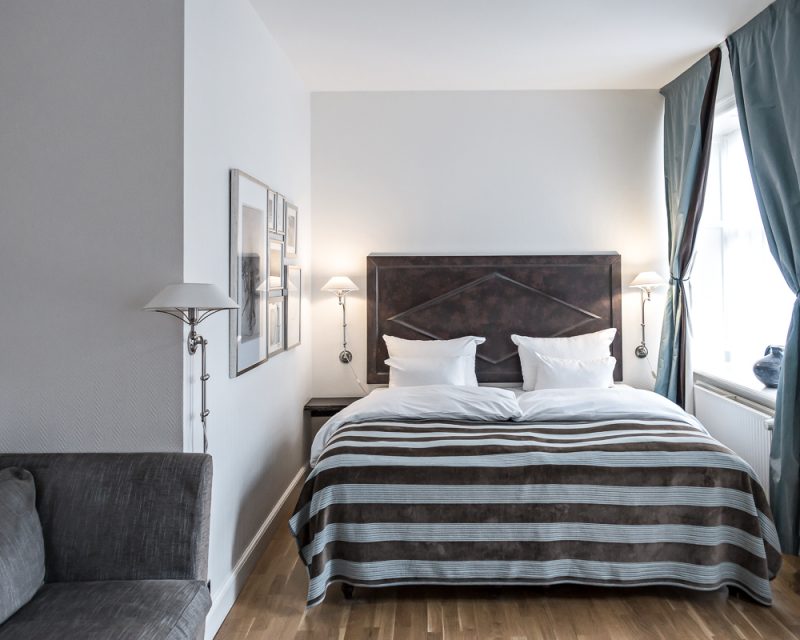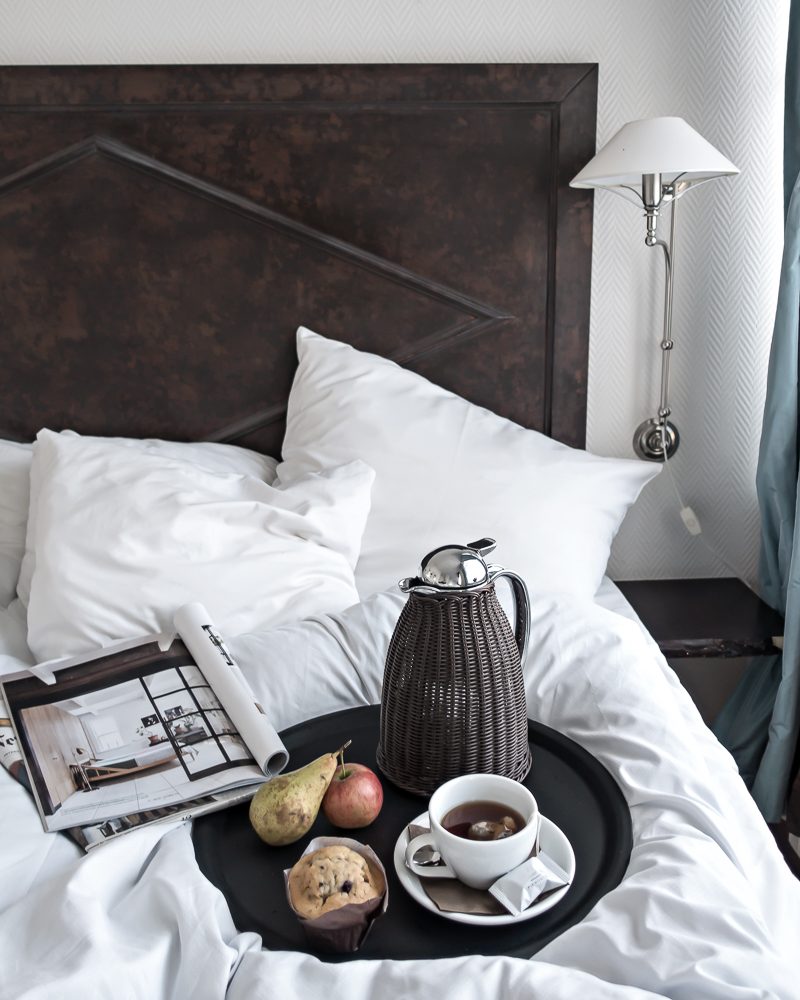 Copyright Kasia Rutkowiak / My Full House