For a flower lover like me, the entire year is divided into certain flower seasons. There is a season for tulips, for magnolia blooms, or for lilacs or for lilly of the valley . I love all of them dearly. All of those seasons can be easilly seen on Instagram. Many people share the pictures with "flowers of the moment" as much as they can, as long as the season lasts. Right now the peony season is about to end, leaving the space in our homes (and on our feeds) for other beautiful flowers. We are entering gladiola time for instance. I am looking forward to some beautiful gladiolas here at home. Before I get a bunch, here are my last peonies of this summer. Pink and puffy, they look amazing in the medium version of Jewel Vase.
You can still win a giant version of this beautiful piece of glass in my Instagram Giveaway. It ends at midnight today (CET).
Happy Friday!
Ostatnie peonie
Jako, że uwielbiam świeże kwiaty we wnętrzach, cały mój rok dzieli się na kwiatowe sezony. Jest sezon na tulipany, na kwiaty magnolii, na bez i na konwalie. Wszystkie uwielbiam. Każdy z sezonów można łatwo wyodrębnić choćby na Instagramie, gdzie wiele osób zasypuje nas szczodrze zdjęciami "kwiatów chwili", tak długo jak ta chwila trwa. Teraz kończy się sezon na peonie, czas zrobić miejsce na inne kwiaty. Ja na przykład bardzo cieszę się na mieczyki. Zanim jednak kupię pęk gladioli, mam dla Was moje ostanie w tym sezonie peonie. Różowe i pękate, wyglądają pięknie w wazonie Jewel.
Do wygrania wciąż jest jego większa wersja – wystarczy zapisać się do zabawy na moim Instagramie. Zapisy konczą się dziś o północy.
Pięknego piątku!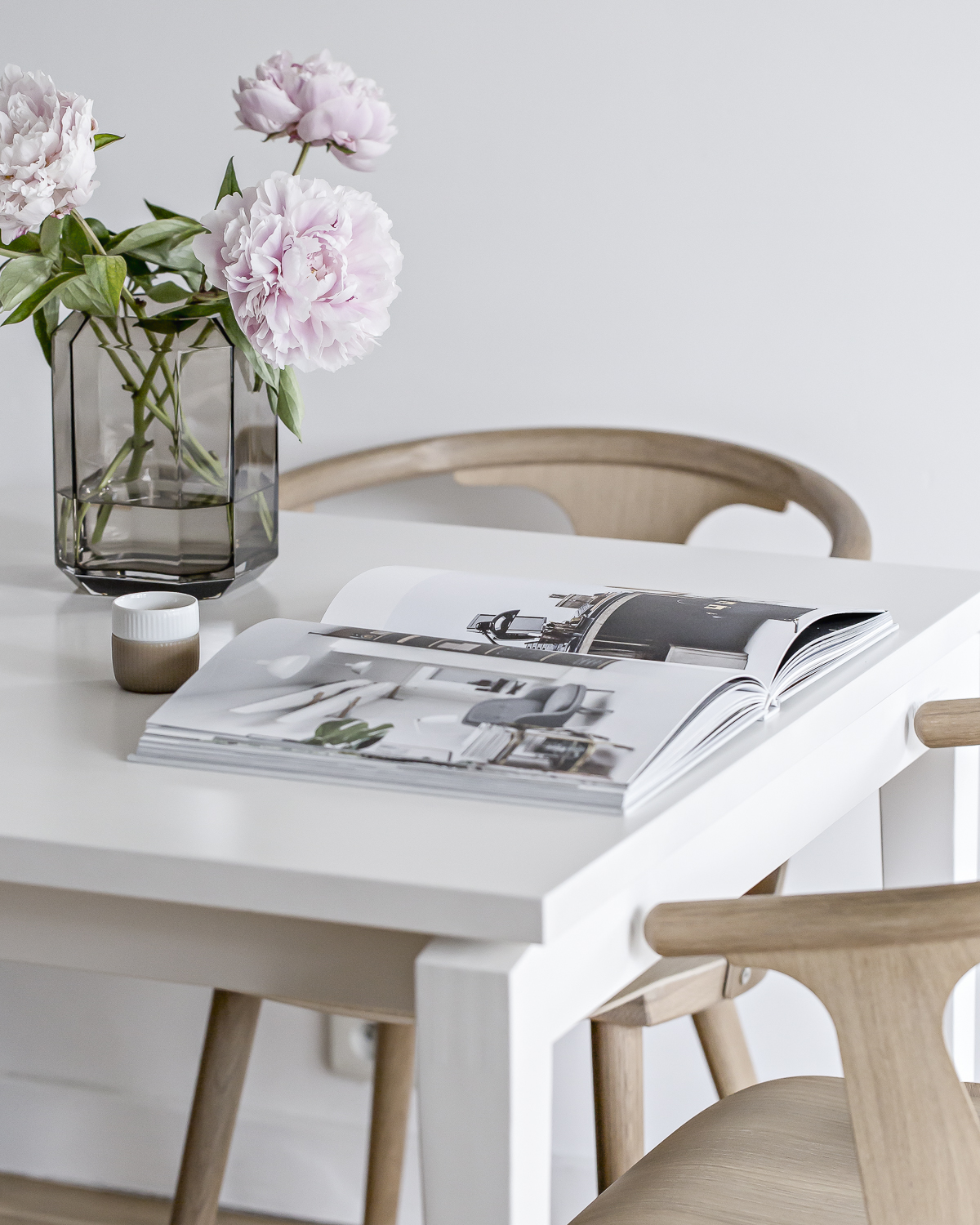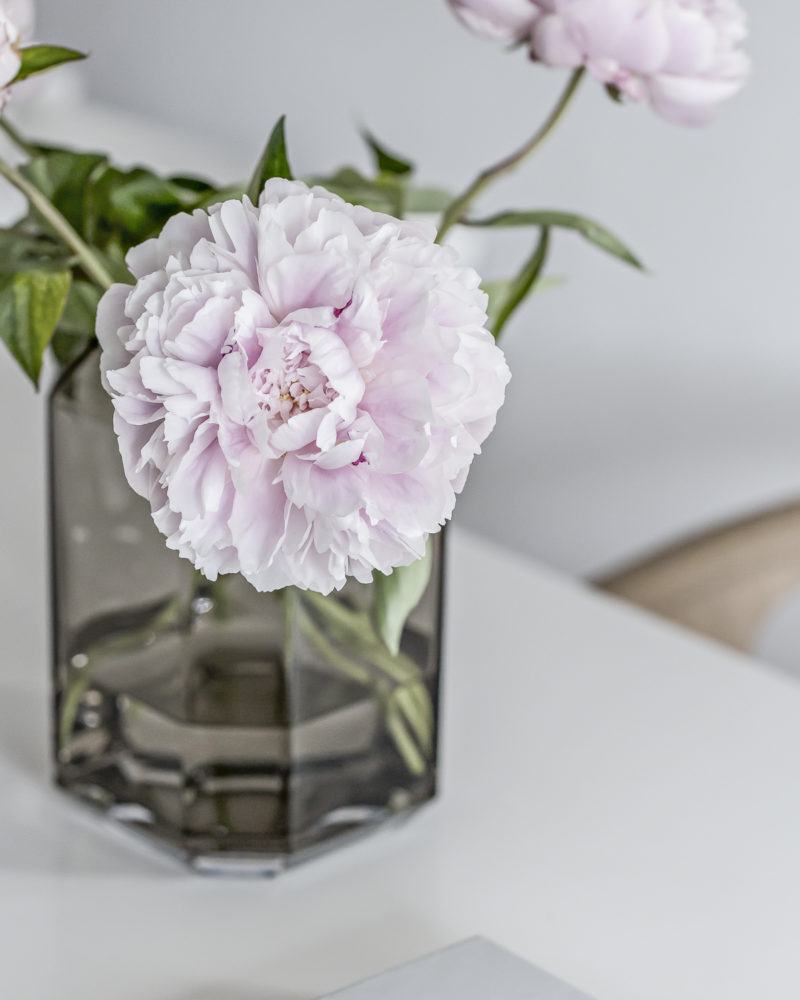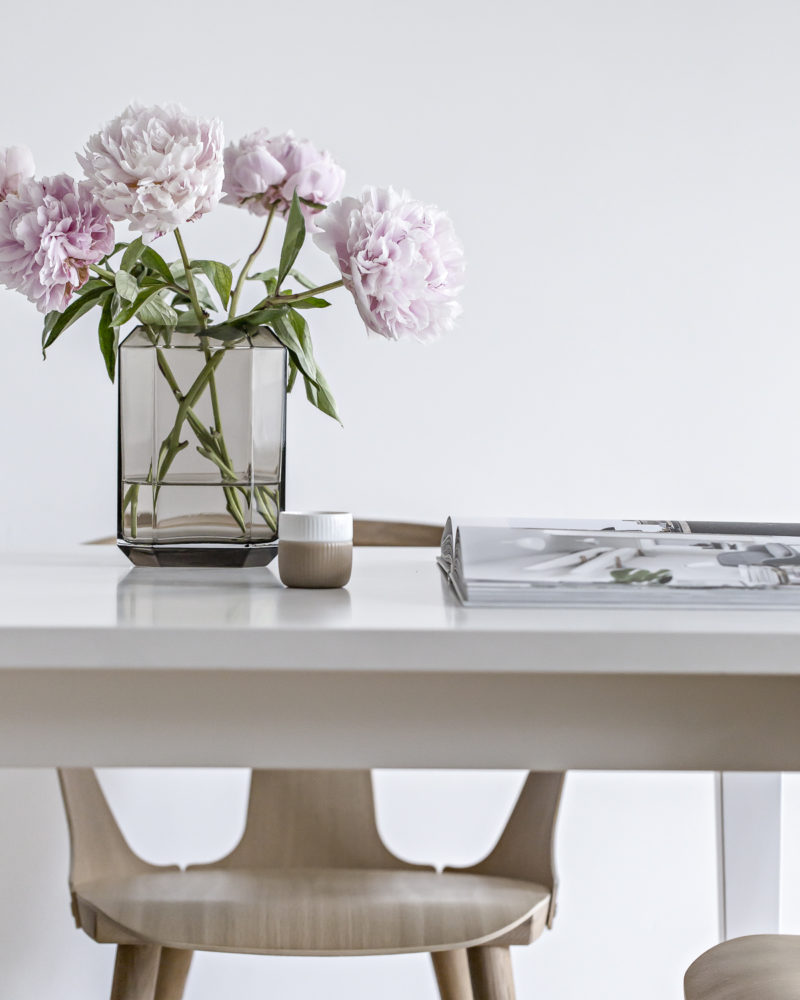 copyright Kasia Rutkowiak | My Full House | any unauthorised use prohibited