I just got back from Denmark, where I had a chance to hear about many exciting interior news coming this spring. One of them is the a collection of chandeliers by Danish Nuura. Those of you who follow me on blog and Instagram are already familiar with some other lamps from this young but very creative brand.
The brand's new collection designed by talented Sofie Refer is called Apiales. Its design and name, referring to the beautiful family of Apiaceae flowers reminds of some of the most common plants, wchich bloom beautifully in gardens on almost all continents. As a child, Sofie loved looking at them during long summer evenings at her grandparent's garden. And today, together with Nuura, she brings back those beautiful memories with a new lamp series. From a specially-produced canopy, the arms unfold like flower stalks from which light is spread gracefully.
Apiales – nowa kolekcja lamp od Nuura
Właśnie wróciłam z Danii, gdzie miałam wielką przyjemność usłyszeć o skandynawskich nowościach wnętrzarskich na nadchodzący sezon. Jedną z nich jest kolekcja żyrandoli marki Nuura. Ci z Was, którzy śledzą mój blog i Instagram, znają już kilka produktów tej młodej marki.
Nową kolekcję o nazwie Apiales zaprojektowała niezwykle zdolna Sofie Refer. Design i nazwa kolekcji nawiązują do znanej nam wszystkim doskonale rodziny baldaszkowatych – delikatnie kwitnących roślin obecnych w ogródkach na całym świecie. Jako mała dziewczynka, podczas letnich wieczorów, Sofie uwielbiała przyglądać się roślinom kwitnącym w ogródku jej dziadków. Dziś, wspólnie z marką Nuura, przywołuje swoje wspomnienia dzięki nowej kolekcji lamp. Rramiona żyrandoli rozchodzą się ze specjalnie zaprojektowanego baldachimu, aby z gracją rozpraszać światło.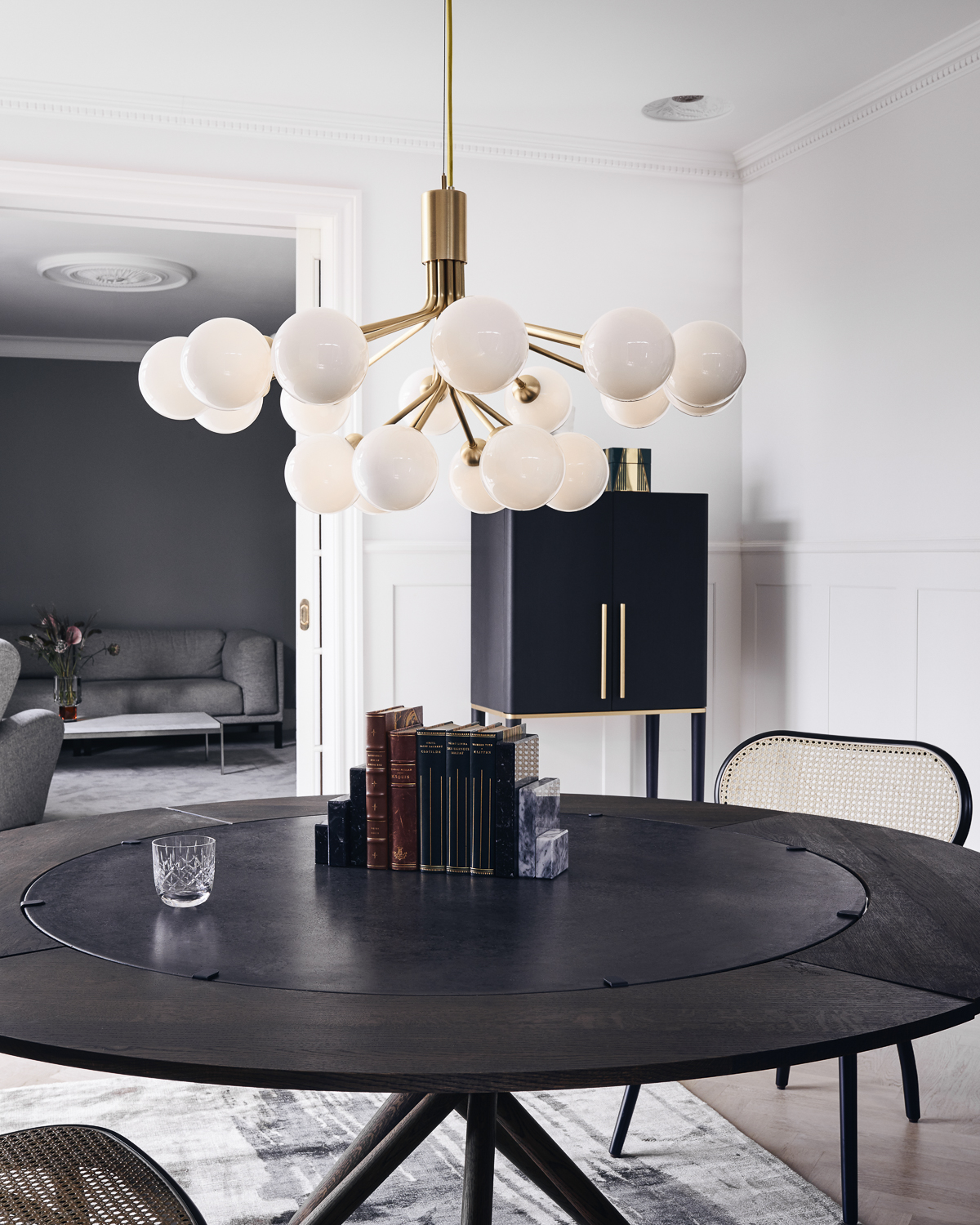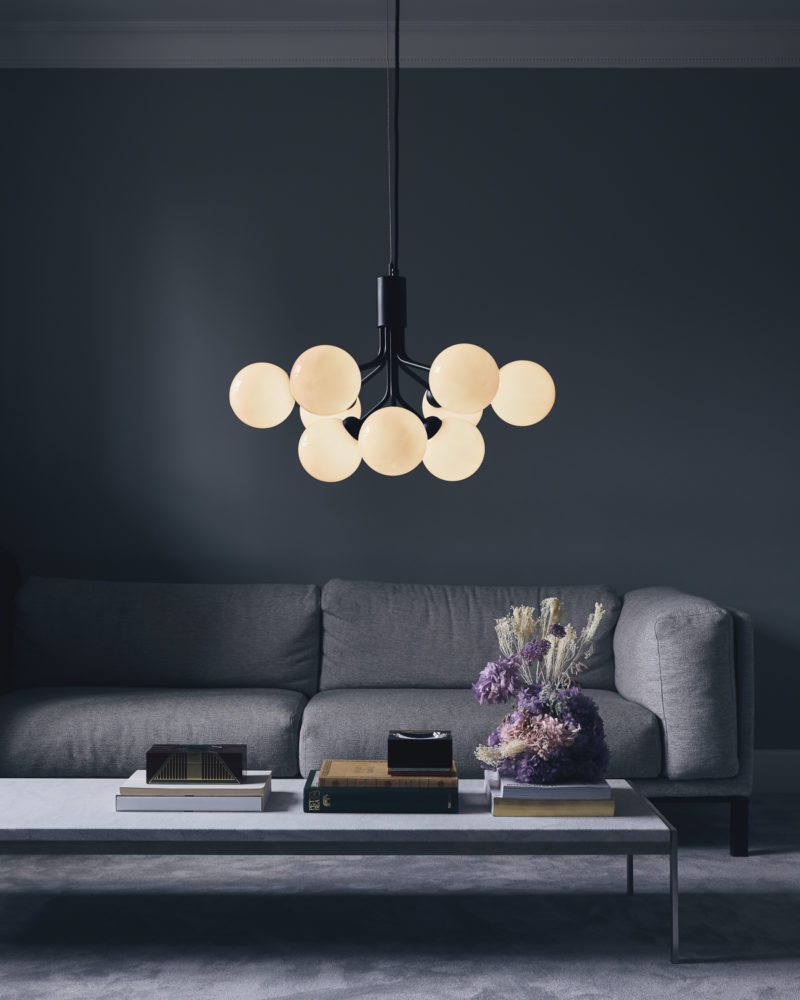 Coming in two sizes – 18 and 9 mouth-blown glass globes (90 or 60 cm in diameter) and two colours – Satin Black and Brush Brass, the Apiales collection delivers a modern yet timeless chandeliers, which will fit many homes.
I love the new design and keep my fingers crossed for Nuura. Not because I think they will need luck :)
Lampy Apiales występują w dwóch rozmiarach – 18 lub 9 szklanych kul (90 i 60 cm średnicy), oraz w dwóch kolorach – Satin Black i Brush Brass. Ta kolekcja nowoczesnych żyrandoli pasować będzie do wielu wnętrz.
Ja od początku trzymam kciuki za Nuura. I wcale nie dlatego, że potrzebują szczęścia :)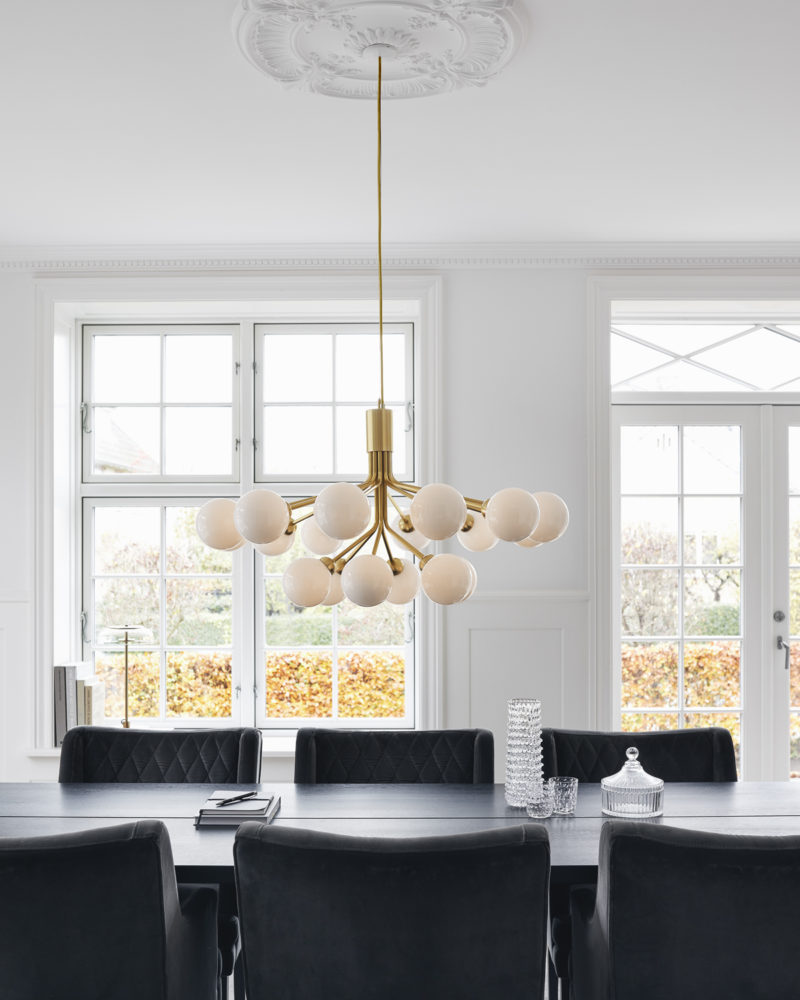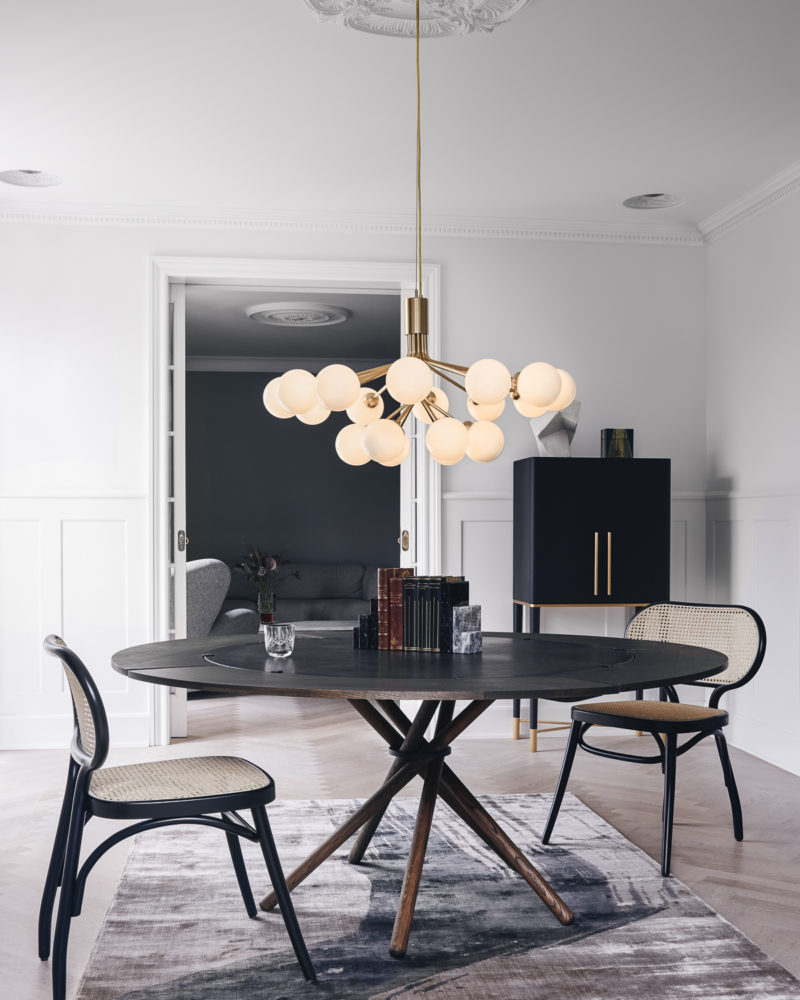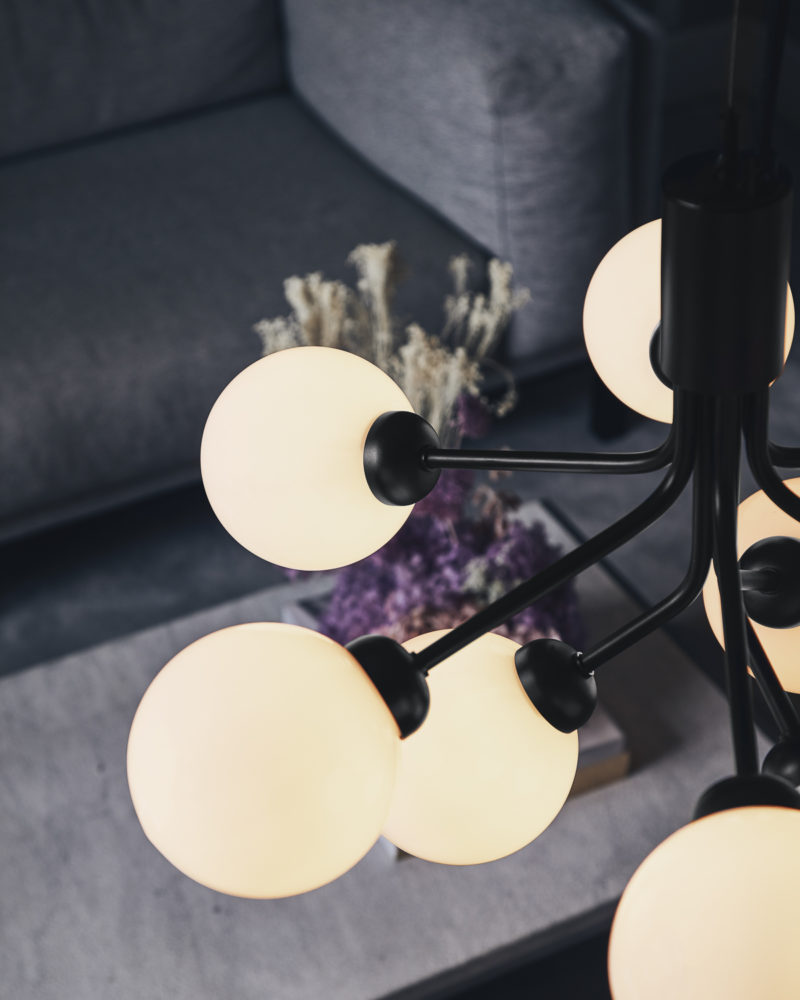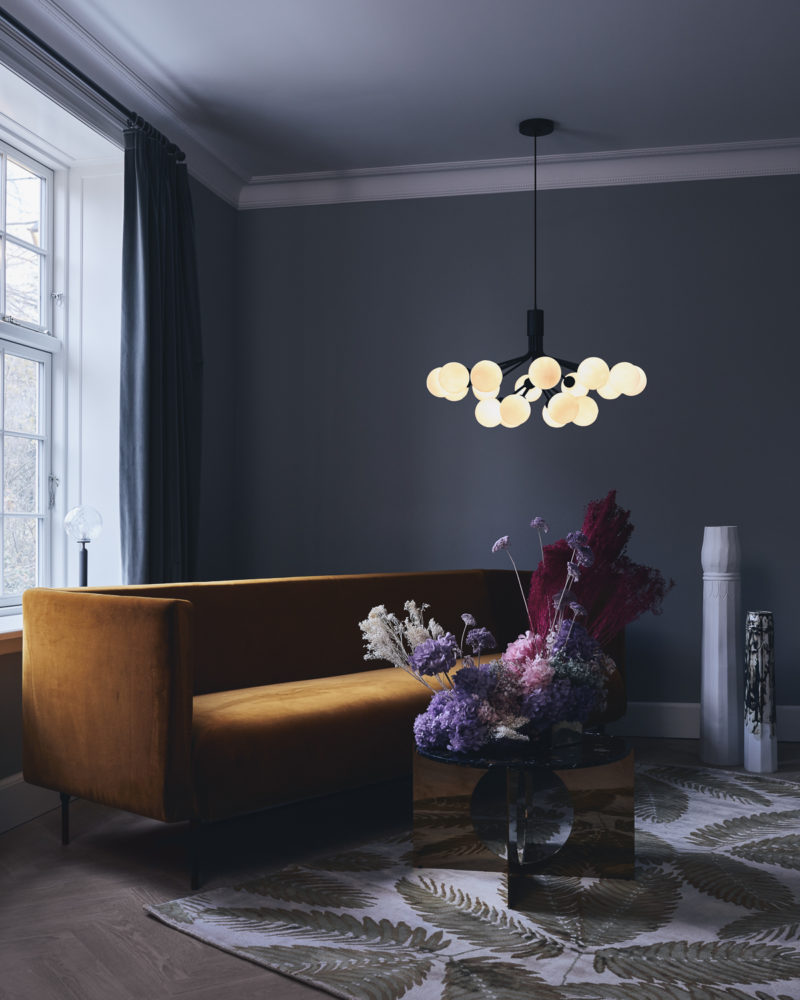 all images courtesy of Nuura