Republic of Fritz Hansen likes to make statements with it's limited edition furniture. This falls collaboration with lala Berlin – a Berlin based studio owned by Teheran born Leyla Piedayesh is no exception. Leyla decided to dress the unbeatable Series 7 Chair in beautifil velvet.
The collaboration between Republic of Fritz Hansen and lala Berlin consists of a front upholstered Series 7 in the colour Lala Barberry, a fully upholstered Series 7 and Dot™ stool in the colour Lala Caspian. All three designs have powder coated legs in a colour matching the upholstery adding a modern and monochrome expression to the design.
I am particularly enchanted by the Lala Barbery and it's rich color, mixing the softness of velvet on the seat and glossy veneer back. So chic! How about you?
The special lala Berlin x Republic of Fritz Hansen collection is available in Republic of Fritz Hansen Concept Stores as well as selected stores worldwide from October 2017 to October 2018.
Krzesła i welur – lala Berlin x Republic of Fritz Hansen
Republic of Fritz Hansen lubi zaskakiwać edycjami limitowanymi swoich mebli. Tej jesieni nie jest inaczej. Przy współpracy ze studiem lala Berlin ze stolicy Niemiec i jego projektantką, urodzoną w Teheranie Leylą Piedayesh powstały kolejne dzieła sztuki – ubrane w welur krzesła serii 7 projektu Arne Jacobsena.
W skład limitowanej kolekcji wchodzi tapicerowane na siedzisku krzesło w kolorze Lala Barbery oraz w całości tapicerowane krzesło Lala Caspian wraz z podnóżkiem Dot™. Każde z krzeseł posiada pasujący stelaż dający monochromatyczny, ekskluzywny i nowoczesny wygląd.
Osobiście zauroczona jestem głębokim kolorem Lala Barbery i połączeniem miękkiego weluru siedziska z gładkimi błyszczącymi plecami krzesła. Klasa! A które Wam się bardziej podoba?
Limitowane wersje dostępne są w sklepach marki Fritz Hansen oraz u wybranych partnerów na całym świecie od października 2017 do października 2018.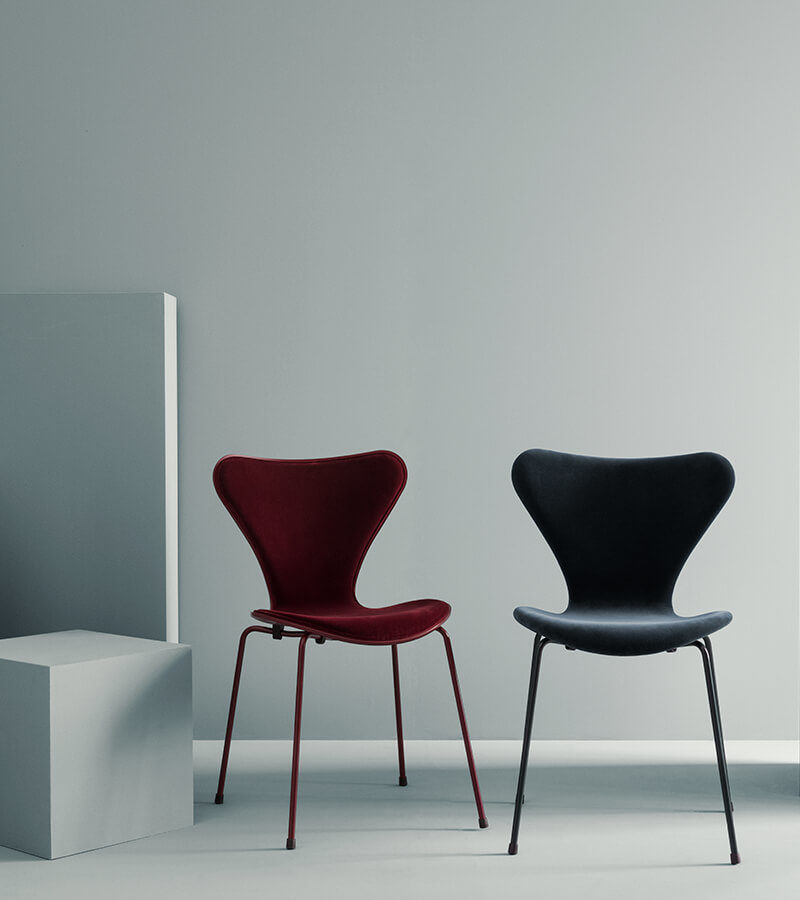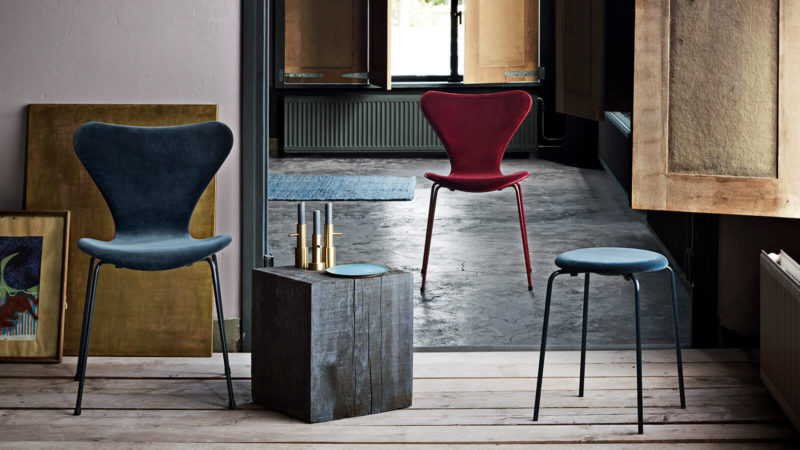 images courtesy of Republic of Fritz Hansen