It looks as if I have just passed a little fall crisis. Actually, I am not even sure if it had to do with fall or other things happening. I cannot recall when it was last time that I felt similar. Hopefully, it will be long enough to forget it till the next time. It is amazing how feeling down can change one's perspective and the way we look at things.
During my low days I decided to embrace the feeling and be good to myself. Not too demanding and not too tough. It helped. And so did some sugar. I know that "too much of anything is not good for you, baby" as Barry White used to sing, but love and sugar on a low day is the perfect medicine. So a big thank you to my loving husband for letting me have my crisis and being the most understating support I could get. Not only bringing me the best sweets, but also telling me that it is ok to feel the way I did (while he made sure it wasn't too much).
I can already tell that I am feeling much better and that the crisis is taking off. That also means less sweets and more greens but it's ok. Actually, I will have something green and super tasty for you soon. Just give me a few more days :)
Gorsze dni
Wygląda na to, że właśnie żegnam pewien kryzys. Nie wiem czy miał związek z jesienią czy innnymi wydarzeniami i szczerze mówiąc nie pamiętam kiedy ostatnio było mi tak smutno. Mam nadzieję, że do kolejnego takiego incydentu o tym też zdążę zapomnieć. Niesamowite jak zmienia nam się perspektywa i spojrzenie na świat, kiedy nie czujemy się dobrze.
Podczas gorszych dni postanowiłam nie walczyć ze smutkiem, ale raczej się z nim "zaprzyjaźnić". Odpuściłam sobie wiele spraw i dałam trochę wolnego. Pomogło. Cukier też pomógł. I mimo, że co za dużo to niezdrowo, czasami warto sobie pofolgować. Czułość i cukier działa cuda. Bardzo dziękuję  mojemu mężowi za to, że był wyrozumiały i nie naciskał, nie poganiał i nie zasypywał pytaniami. Po prostu był, spełniał zachcianki i mówił, że mam prawo czuć się gorzej. I cały czas upewniał się, że daję sobie radę.
Teraz kryzys już zażegnany. Oznacza to też mniej słodyczy i więcej zieleniny, ale to ok. Szczerze mówiąc niedługo będę dla Was miała coś bardzo zielonego i bardzo dobrego, tylko dajcie mi proszę jeszcze kilka dni.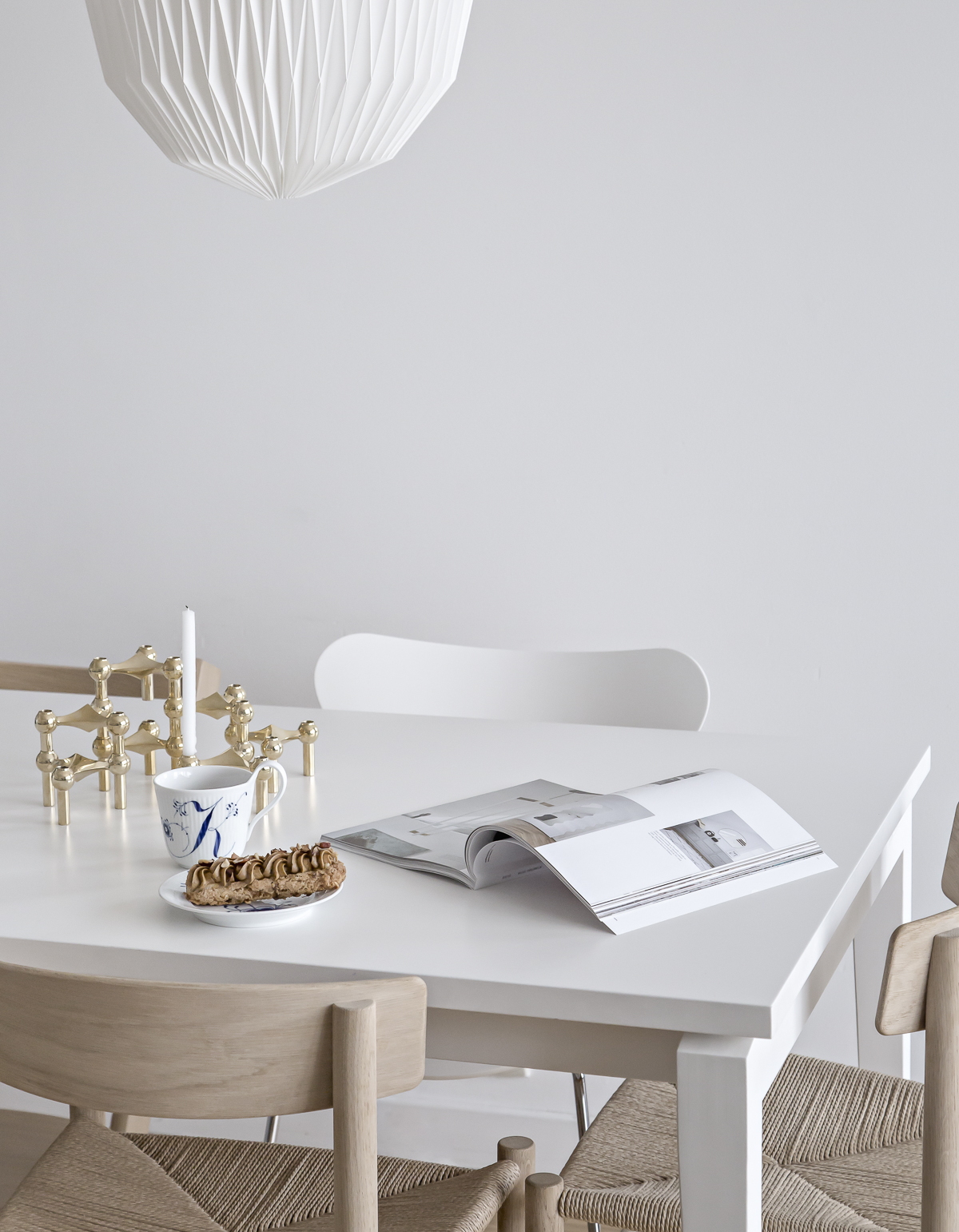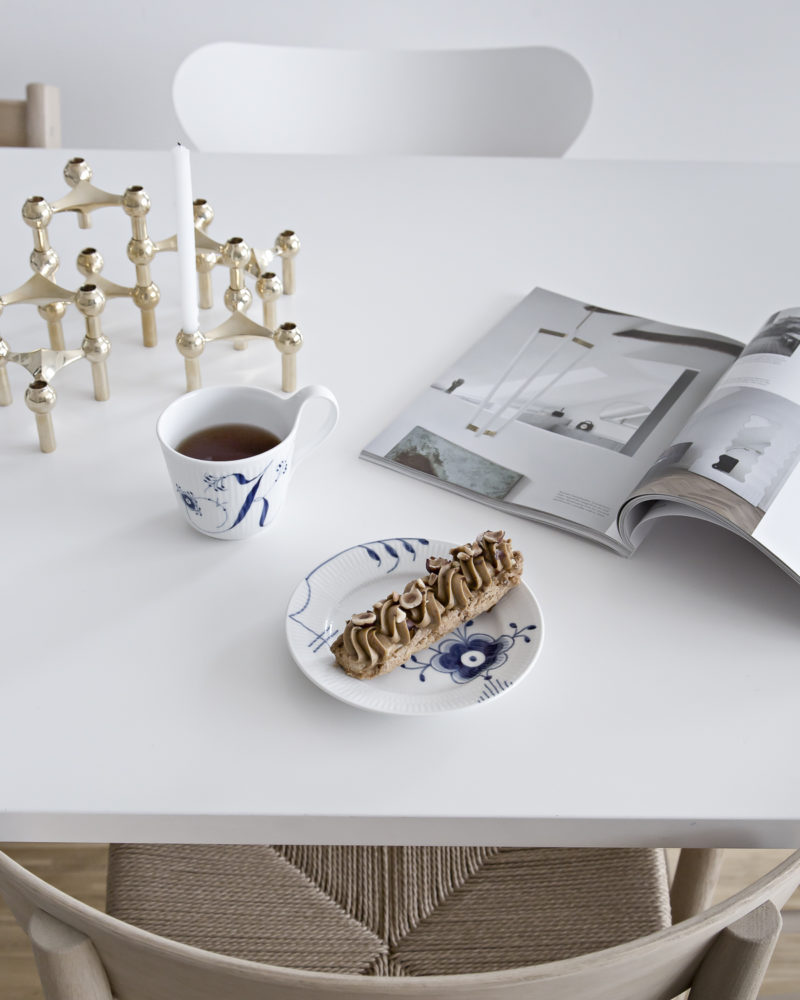 copyright Kasia Rutkowiak | My Full House | any unauthorised use prohibited
porcelain / porcelana – Royal Copenhagen , oak chairs / dębowe krzesła – Fredericia, candleholder / świecznik – Stoff, lamp / lampa – LE KLINT