Recently I am working double (triple?) time in order to be able to do all that I want but it looks as if my body tells me to watch out. So today, in stead of going to the flower market and preparing a new flower post, I decided to stay at home and slow down before the weekend. Tomorrow and Sunday we will be moving to the new office and working on arranging the showroom apartment. I need to be in top shape for that.
In the meantime, I wanted to show you a glimpse of the brand new addition to my lamp collection. This little Swirl table lamp stole my heart a long time ago. Designed by young and talented Øivind Slaatto, it is a part of wide range of Swirl lamps from Danish LE KLINT. I do believe that LE KLINT makes some of the most beautiful lamps in the world. More about them soon.
Right now I will finish my tea and leave you with the lovely Swirl. It's time to start packing boxes for tomorrow.
Lampa Swirl
Ostatnio pracuję na dwa (trzy?) etaty, aby zdążyć ze wszystkim co chcę zrobić, jednak okazuje się, że mój organizm prosi, aby nieco zwolnić. Nie pojechałam więc dziś rano po kwiaty do kolejnego posta z kwiatowej serii. Zamiast tego zostałam w domu, aby naładować baterie przed weekendem. Jutro i w niedzielę czeka nas masa pracy w mieszkaniu, w którym po remoncie przyszła pora urządzać nasze miejsce pracy. Muszę być w formie.
W międzyczasie chciałam Wam jeszcze pokazać nową lampę w mojej kolekcji. Niewielka lampa biurkowa Swirl już dawno skradła moje serce. Zaprojektowana przez młodego i utalentowanego Øivinda Slaatto, wchodzi w skład kolekcji Swirl duńskiej marki LE KLINT. Nie od dziś uważam, że marka ta robi jedne z najpiękniejszych lamp na świecie, o czym więcej wkrótce.
Tymczasem dopijam herbatę i zostawiam Was z moim kręciołkiem. Czas zacząć pakować pudełka na jutro.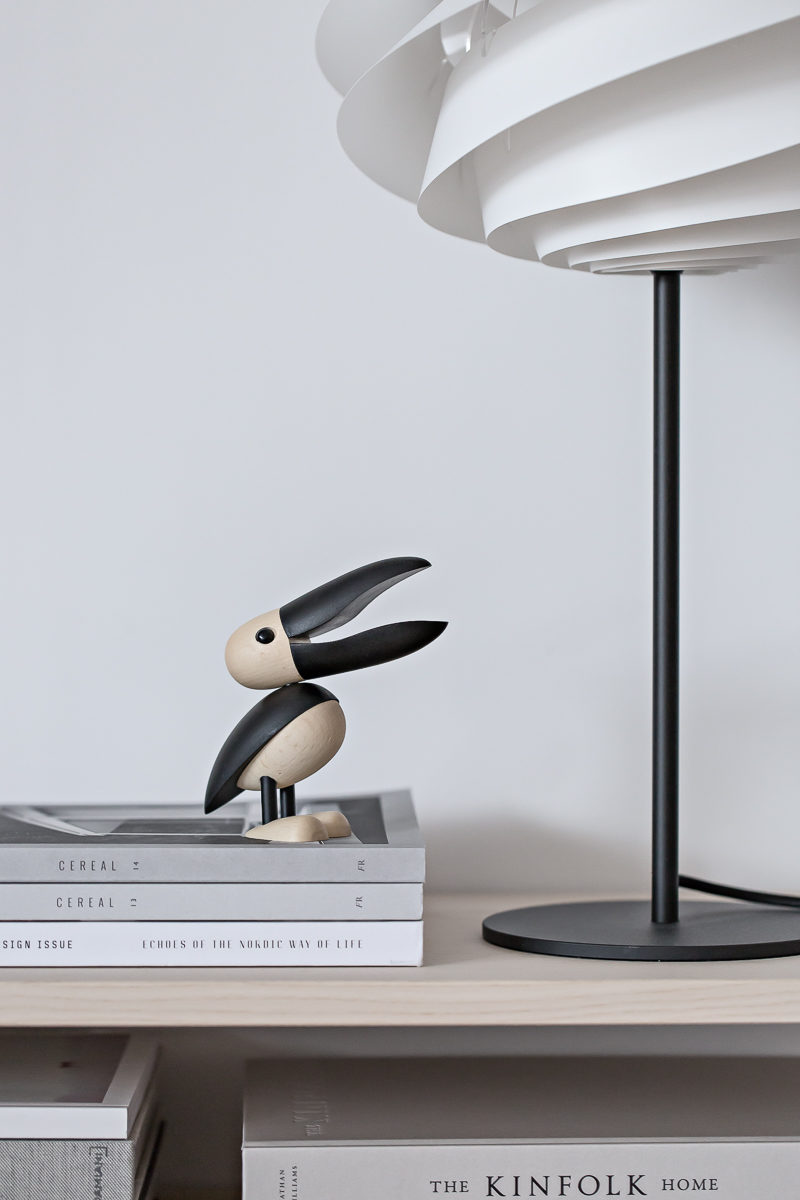 Isn't it lovely?
Czyż nie jest cudna?
Copyright Kasia Rutkowiak | My Full House
Swirl lamp / lampa Swirl – LE KLINT, Pelican / Pelikan – Lucie Kaas (w Polsce: amazingdecor.pl, moaai.com)