Many people associate Danish brand Vipp mostly with pedal bins. World's best pedal bins, but still. But Vipp is so much more than that and now, after very succesful bathroom and kitchen collections, Vipp is about to launch its first chair. Beautifully designed by own in house designers, combining best materials and craftsmanship, the Vipp Chair looks absolutely amazing. Furthermore, I am sure, that it is as comfortable as good looking.
Krzesło Vipp
Wielu ludzi kojarzy duńską markę Vipp głównie z koszami na śmieci. Najlepszymi na świecie, ale wciaż – głównie z nimi. Tymczasem Vipp to zdecydowanie więcej fantastycznych produktów. Po wielkim sukcesie kolekcji łazienkowych i kuchennych, Vipp wypuszcza właśnie na rynek swoje pierwsze krzesło. Zaprojektowane przez własnych projektantów marki, łączy najwyższej jakości materiały i rewelacyjną jakość wykonania, tak charakterystyczną dla marki. Krzesło Vipp prezentuje się pięknie i jestem pewna, że jest tak samo wygodne, jak ładne.
Morten Bo Jensen, Chief Designer at Vipp says: "The Vipp451 chair links the past with the future. The combination of genuine materials and industrial refinement state a clear reference to our design tradition and line of existing products. By introducing tones, textures and upholsteries we open new doors, and take another step into the furniture category."
Główny projektant Vipp, Morten Bo Jensen tak mówi o nowym projekcie: " Krzesło Vipp452 łączy przeszłość z przyszłością. Połączenie naturalnych materiałów i industrialnego wykończenia idealnie wpasowuje się w tradycję marki i jest spójne z całą kolekcją. Wprowadzając nowe odcienie, tekstury i tapicerki, otwieramy kolejne drzwi i robimy krok w kierunku produkcji mebli."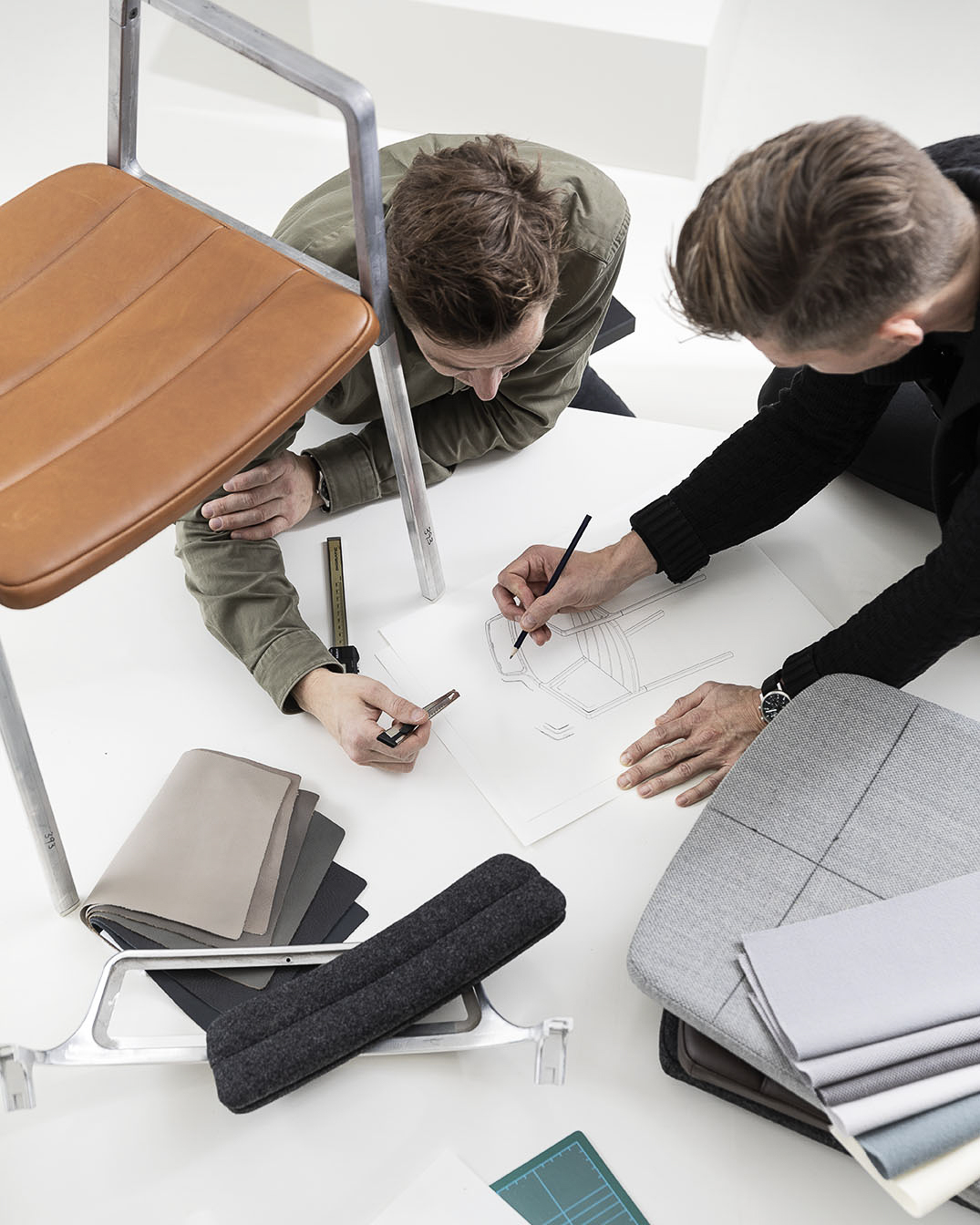 Personally, I love the combination of dark base and cognac leather. It looks devine! It literally makes me want to sit on it, all day.
Osobiście bardzo podoba mi się wersja łącząca ciemny stelaż i brązową skórę. Piękna! Mogłabym na takim krześle siedzieć całymi dniami.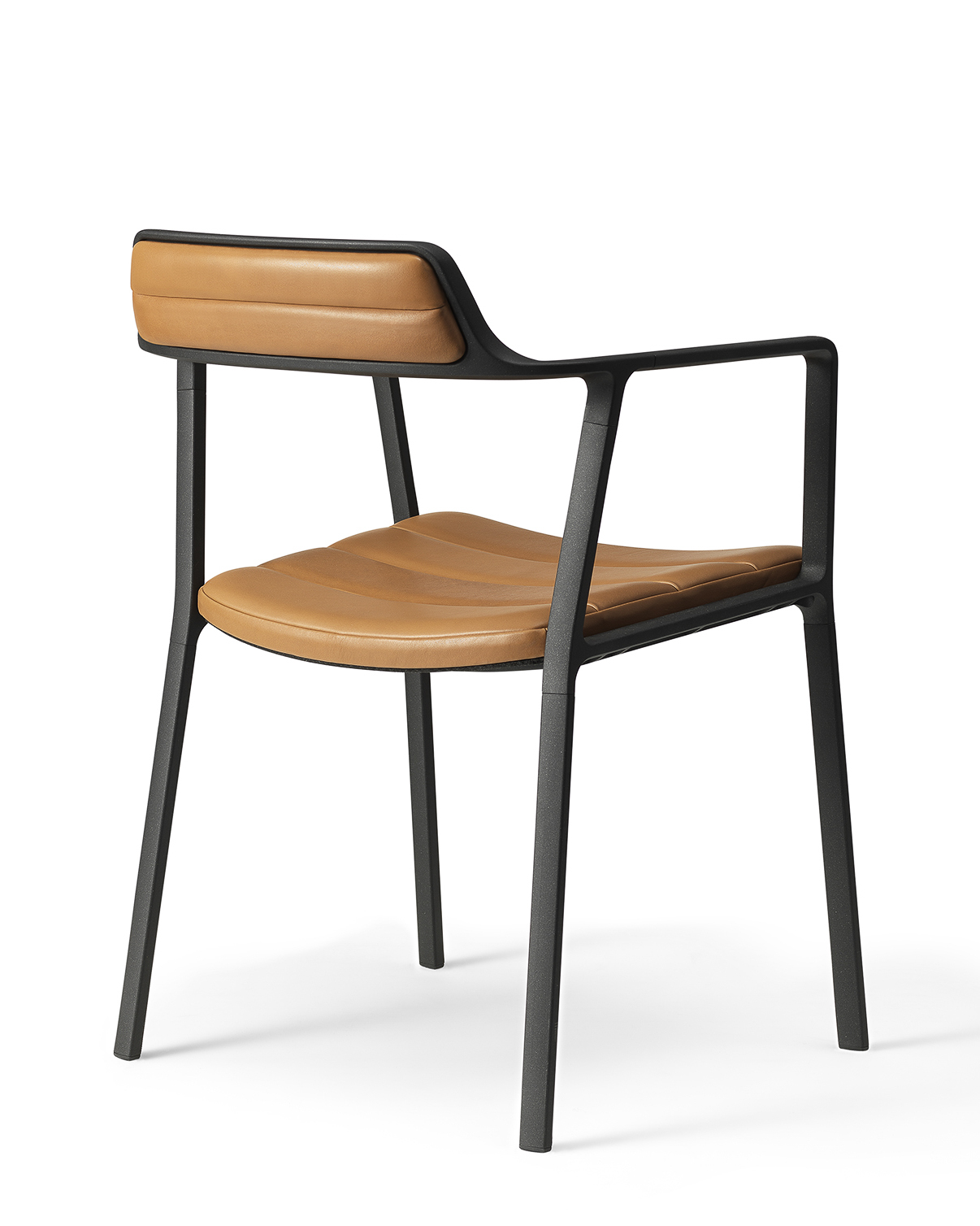 And looking at each of Vipp products makes me truly believe in words of Kasper Egelund, Vipp's CEO and 3rd generation owner: 'We dream of a world with fewer but better products, favouring staying power over fading trends.'
Well, I am sure that Vipp will surprise us with many lasting products in the future. Seing Vipp451, I cannot wait!
Patrząc na ten i inne produkty Vipp, myślę, że CEO i właściciel w 3-ciej generacji, Kasper Egelund świetnie ujął filozofię marki mówiąc "Marzymy o świecie na którym będzie mniej rzeczy, a te które zostaną będą lepszej jakości i o przedkładaniu tego co ponadczasowe nad mijające trendy".
Jestem przekonana, że Vipp nas jeszcze nie raz zaskoczy swoimi projektami i nie mogę się doczekać!
all images courtesy of Vipp
The Vipp Chair will be available in selected stores from:
Europe, Asia and Australia: April 2019
US: May 2019
Krzesło Vipp będzie dostępne w Europie w wybranych sklepach od kwietnia 2019