Grundtvig's Church in Copenhagen has been on my bucket list of places to see for over a decade. Just like the cherry tree alley which I showed you a couple of weeks ago. And as it is situated very close to that blooming heaven, I decided to visit it last time I was in town. It was a sunny, but cold morning and we (me and my Mom) came in at 9 in the morning, in the moment the door was opened.
We entered and got literally speechless.
Kościół Grundtviga w Kopenhadze
Kościół Grundtviga w Kopenhadze chciałam odwiedzić od ponad dekady. Podobnie jak wiśniową aleję, o której pisałam Wam parę tygodni temu. A ponieważ te dwa miejsca znajdują się kilkaset metrów od siebie, podczas ostatniej wizyty w duńskiej stolicy postanowiłam dłużej nie zwlekać i zobaczyć TEN kościół na własne oczy. Wraz z mamą weszłyśmy do środka w chwili otwarcia, o 9. rano. Był słoneczny, acz chłodny poranek. Weszłyśmy i dosłownie zaparło nam dech…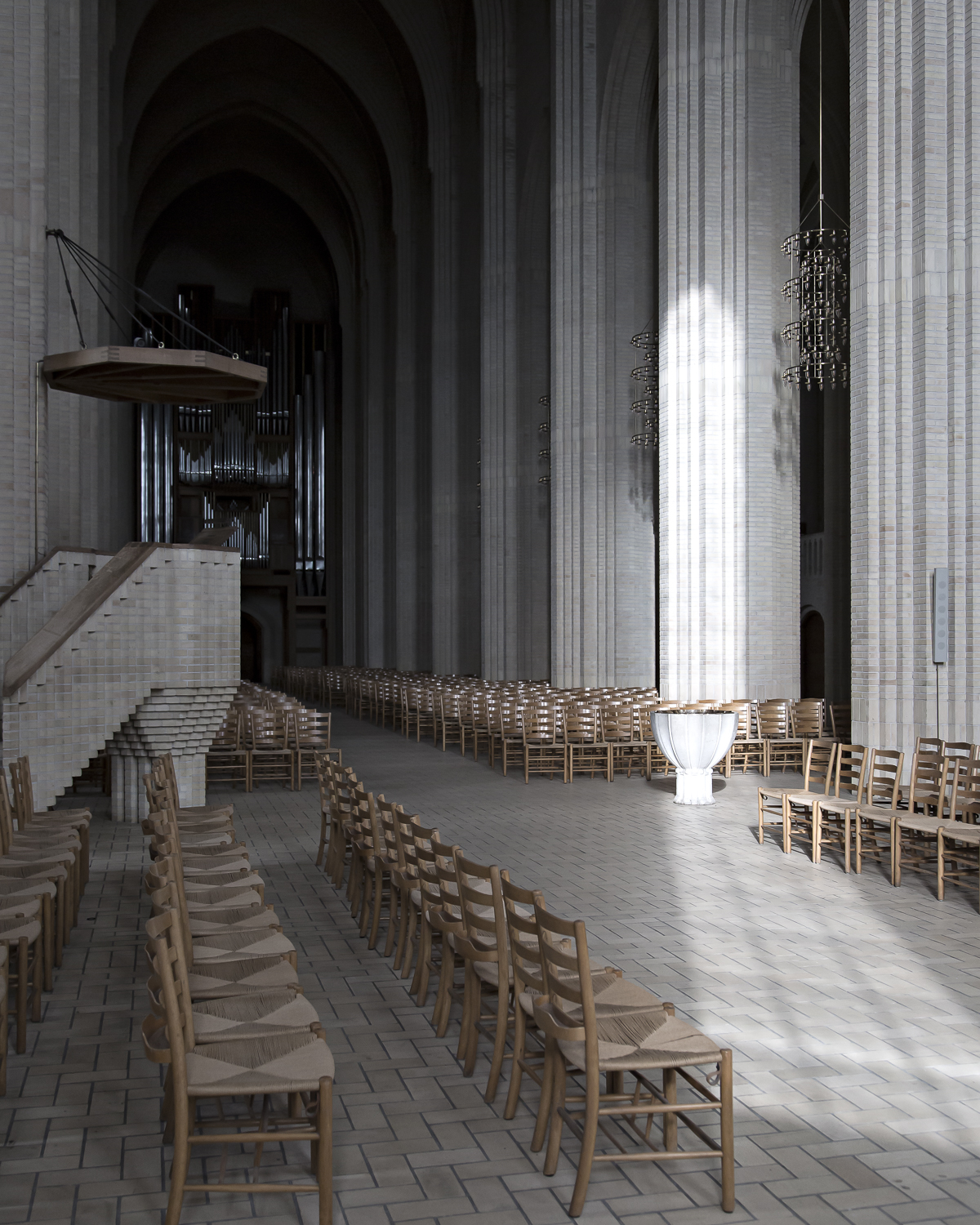 I have seen Grundtvig's Church on pictures probably hundreds of times, yet – none of them does this building justice. It was designed in 1913 by architect Peder Jensen Vilhelm Klint (the same one who made the very first pleated lampshade, which became the core of LE KLINT brand some years later). Building the church started in 1921 and lasted untill 1940. It was finished under the leadership of Peder's son – Kaare Klint, who took over after his father died in 1930.
It is the most amazing church I have ever seen, and I have seen many. The design of Grundtvig's Church is a synthesis of architectural styles. Klint merged the modern geometric forms of Brick Expressionism with the classical vertical of Gothic architecture. The result is spectacular.
Widziałam ten kościół setki razy na różnych zdjęciach, ale żadne nie oddaje niezwykłości tego miejsca. W 1913 kościół Grundtviga zaprojektował znany duński architekt Peder Jensen Vilhelm Klint (ten sam, który w 1900 roku zrobił pierwszy plisowany abażur i stworzył podwaliny do powstania znanej dziś na całym świecie marki LE KLINT). Prace budowlane rozpoczęły się w 1921 roku i trwały aż do 1940. Po śmierci Pedera w 1930 roku, opiekę nad budową przejął jego syn, Kaare Klint.
To najbardziej interesujący kościół, jaki miałam okazję zobaczyć. Styl budowli łączy ekspresjonizm ceglany z klasyką gotycką, a efekt jest prawdziwie spektakularny.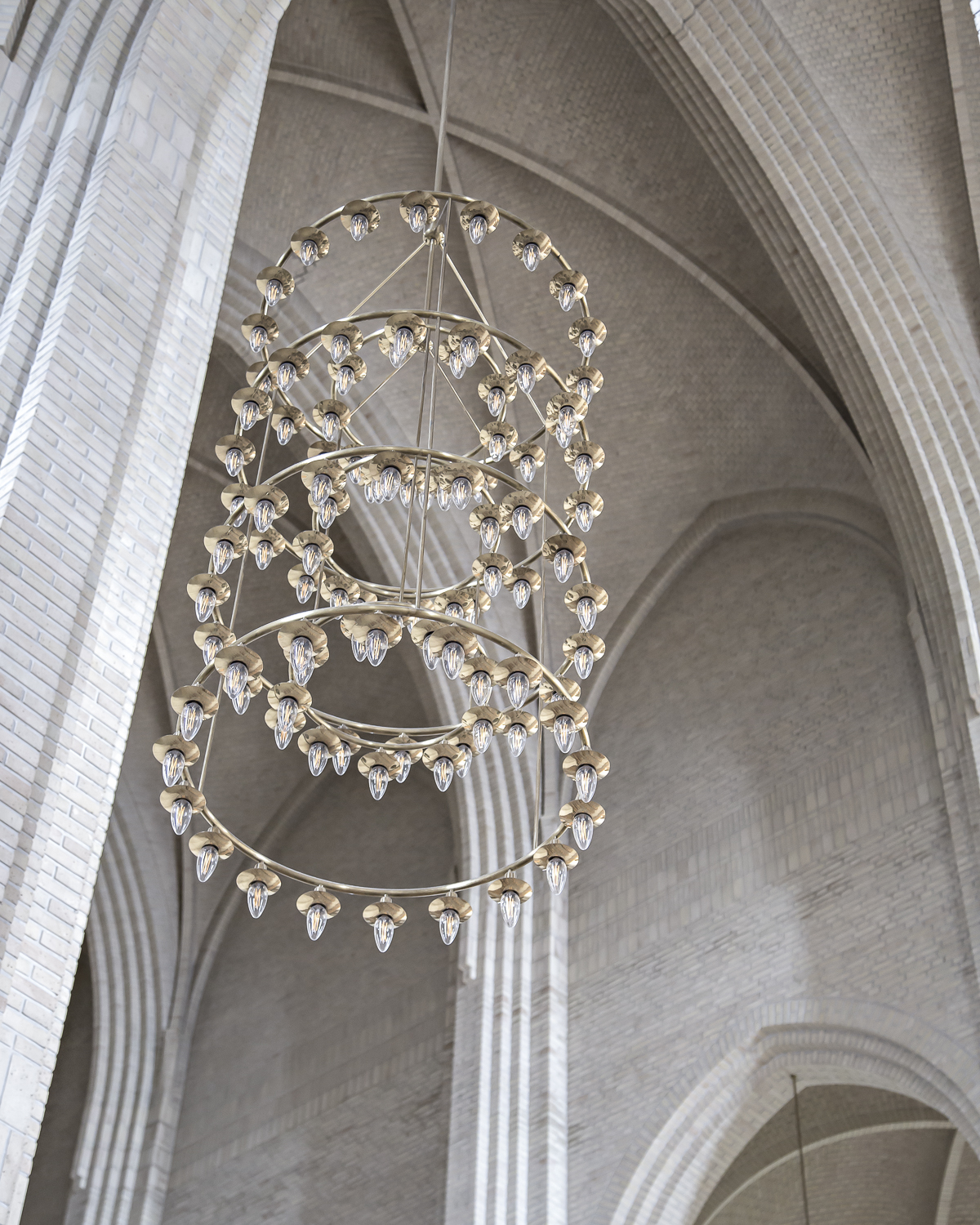 I was absolutely captivated by clean lines, that create breathtaking harmony of this church. For me it is a perfect space to contemplate, pray or meditate, unlike most of the churches I have been to. I think my Mom felt the same, although our "believing perspectives" differ a ot. It is just an amazing space, making it's guest feel the positive energy and calmness. I loved every spot and every detail – simple Baptismal Font, pretty chandeliers, organs and – of course – the chairs!
Proste linie budynku kreują niezwykłą atmosferę i dają poczucie bezkresnej harmonii. Jak w mało którym kościele można się tu skupić na rozmyślaniu, modlitwie czy medytacji. Moja Mama (z którą mam różne poglądy na temat wiary) miała bardzo podobne przemyślenia. Cała przestrzeń sprawia, że goście odczuwają masę pozytywnej energii i doświadczają wyciszenia. Podobał mi się każdy element tego miejsca – prosta chrzcielnica, minimalistyczne żyrandole, organy i – oczywiście – krzesła!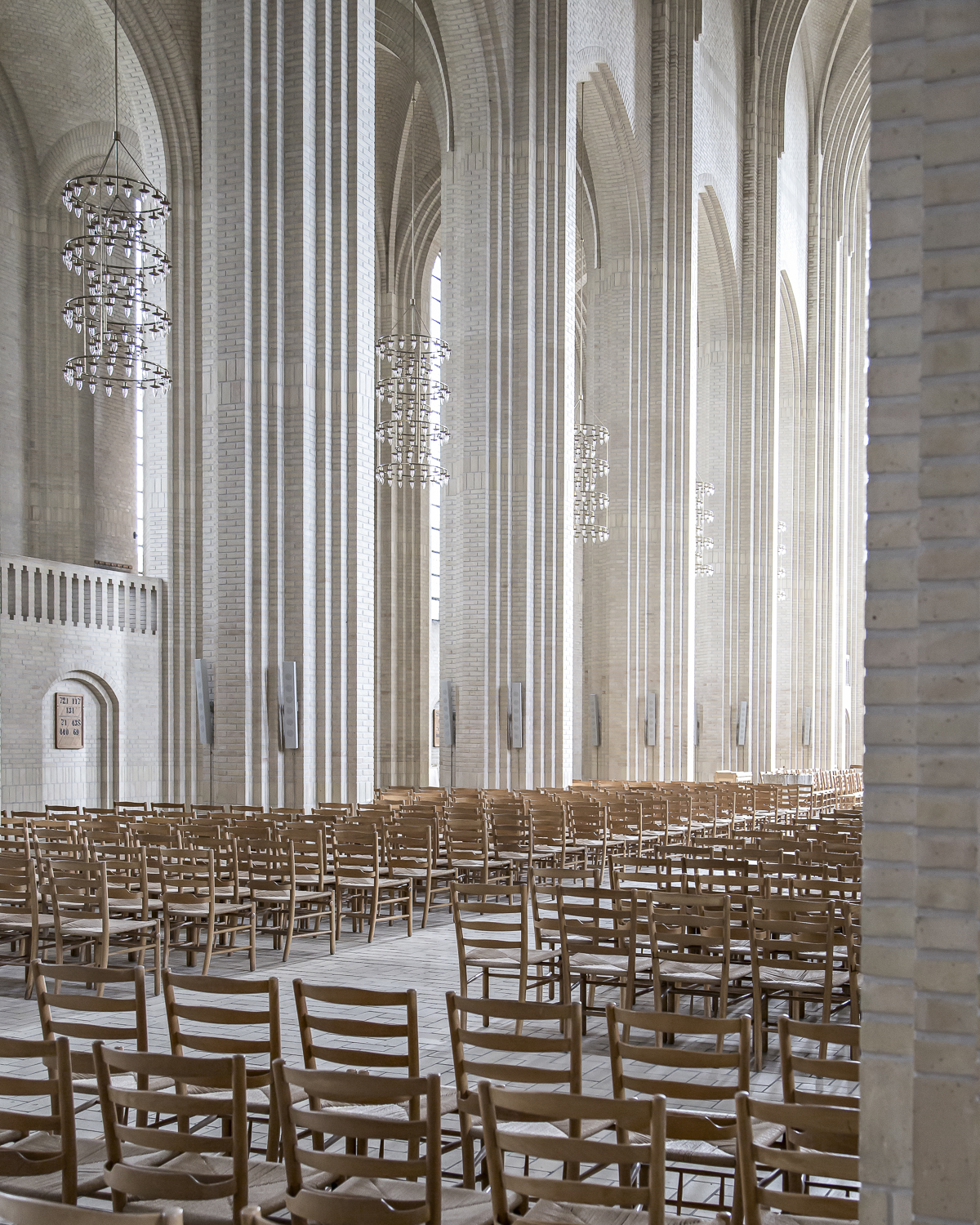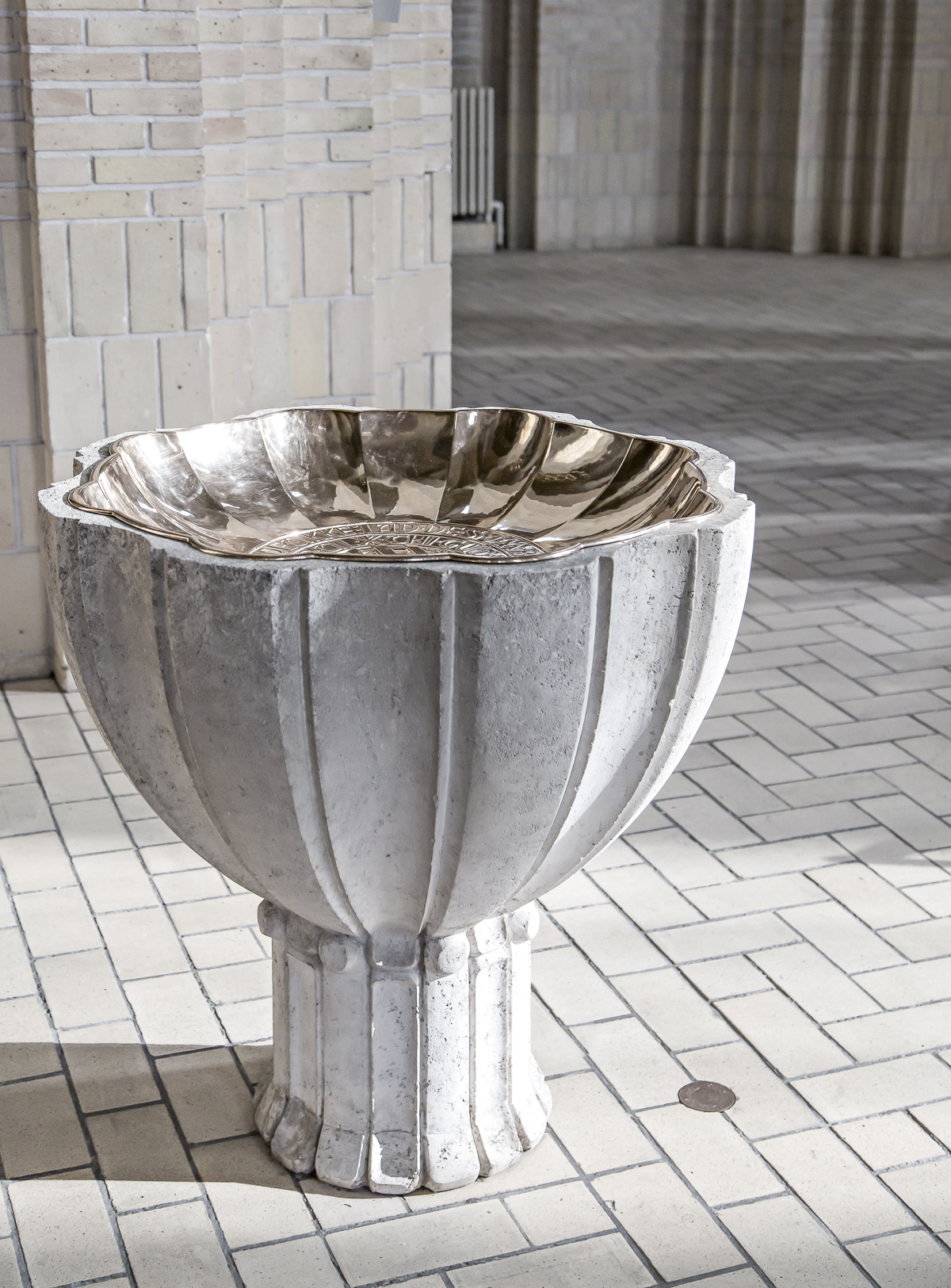 The Grundtvig's Church is filled with hundreds of CHURCH CHAIRs. Produced to this day, this chair was designed particularly for this space by Kaare Klint. The Church Chair is a challenge for any skilled carpenter. There are no right angles in it's construction and it requires high accuracy in all stages of manufacturing processes. All four pieces on the back of the chair have different angles, in order to fit the human spine, and the seat is made of hand-woven paper cord, treated with soap and wax to make it stay resistant.
There are also 2 organs in Grundtvig's Church. The bigger one (from 1965) is located in the back of main nave. It's largest pipe weighs 425 kg (937 lb) and, with a length of 32 feet (11 m), is the longest organ pipe in Scandinavia.
W Kościele Grundtviga stoją setki identycznych krzeseł. To CHURCH CHAIRS (krzesła kościelne), zaprojektowane przez Kaare Klinta specjalnie dla tego miejsca. Można je kupić do dziś i jak najbardziej nadają się do zwykłych domów. Church Chair to wyzwanie dla najbardziej wprawnych stolarzy. W jego projekcie nie ma ani jednego kąta prostego. Każda z czterech poprzeczek oparcia ustawiona jest pod innym nachyleniem, aby dać jak najlepsze podparcie dla kręgosłupa. Siedzisko wykonane jest z papierowego sznurka, mydlonego i woskowanego dla osiągnięcia maksymalnej wytrzymałości.
W kościele tym znajduje się też dwoje organów. Większe z nich, usytuowane w tyle nawy głównej słyną z tego, że ich największa piszczałka (o wadze 425 kg i długości 11 m) jest największą piszczałką organową w całęj Skandynawii.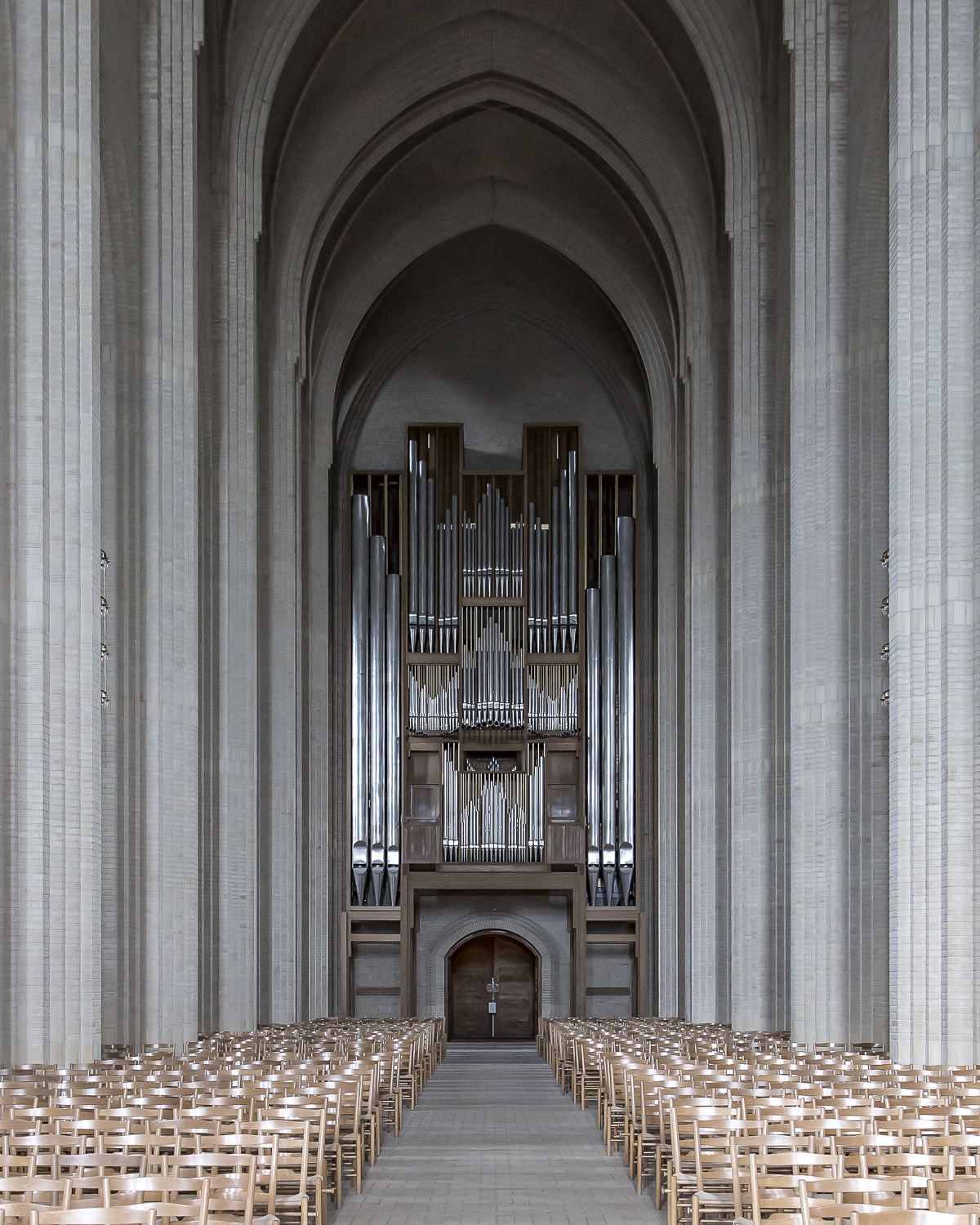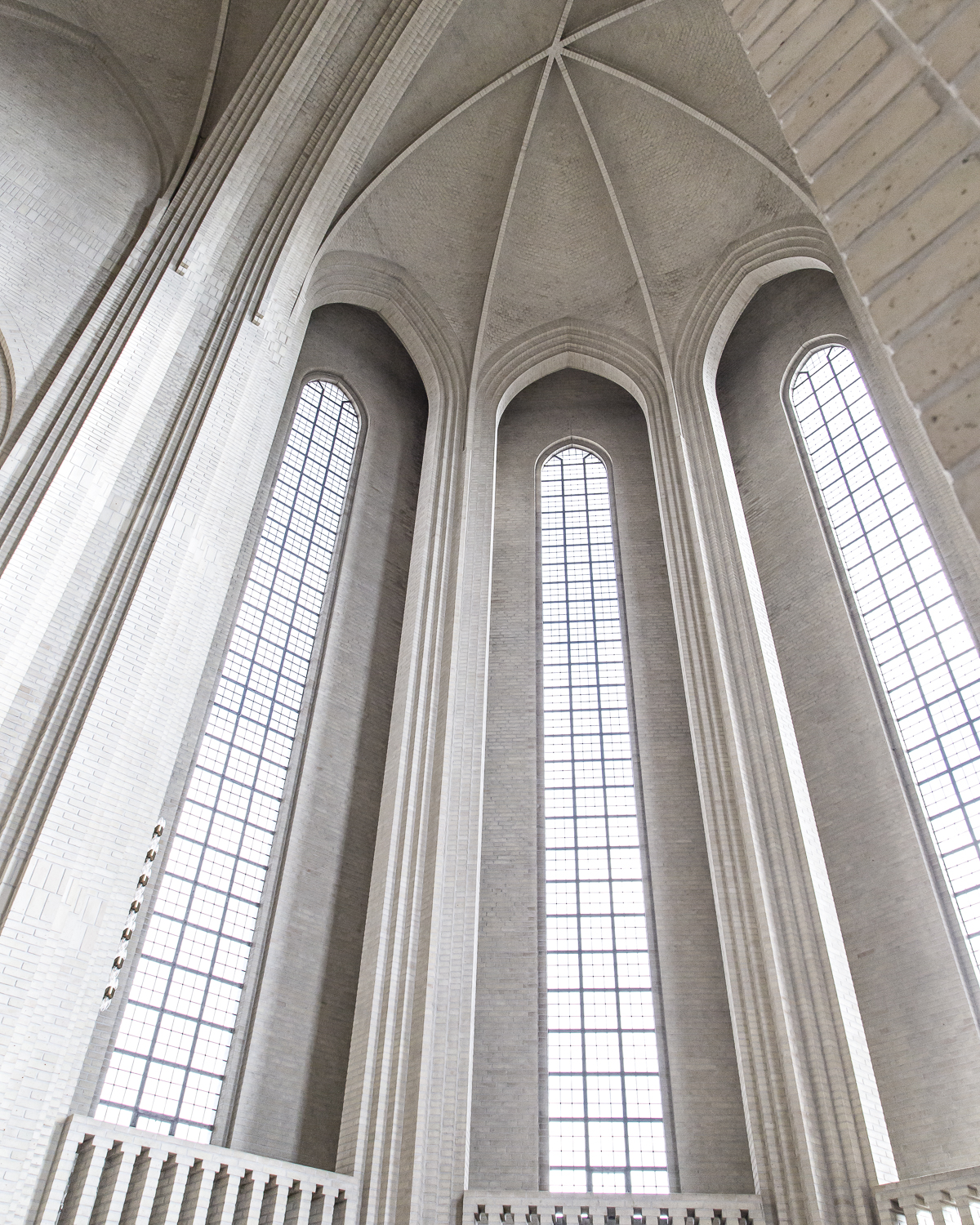 I left this place with a lovely feeling of completing something that was important. I will happily visit Grundtvig's Church again, and I will not wait another decade, for sure!
Opuściłam to miejsce z miłym uczuciem spełnienia czegoś ważnego. Z radością tu powrócę i nie będę z tym czekać przez kolejną dekadę, jestem tego pewna!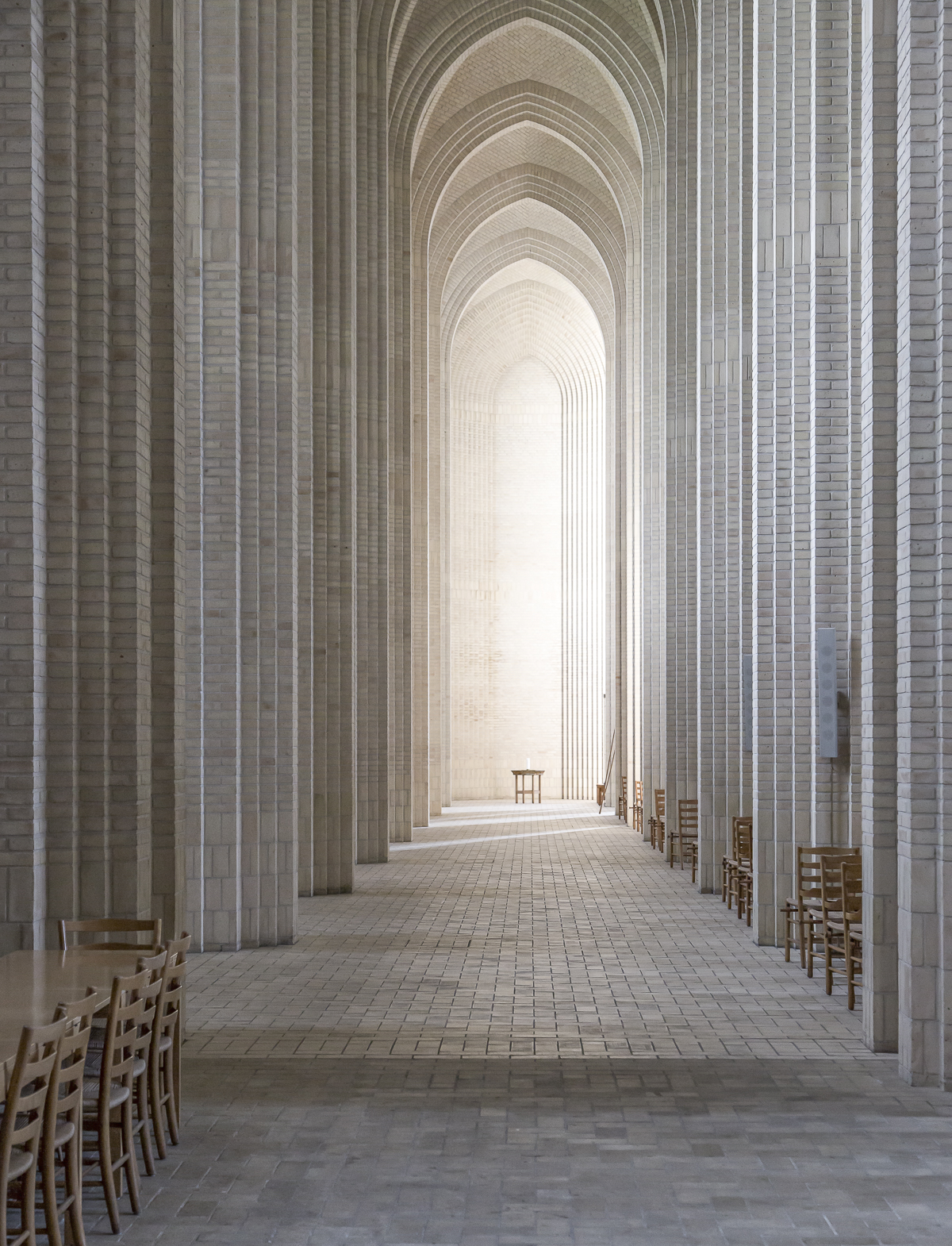 copyright Kasia Rutkowiak | My Full House | Any unauthorised use prohibited