Some weeks ago, while children were away, we had an opportunity to check one of Warsaw's new hotels – Vienna House Mokotow. We know the VH hotels from our stays in other cities (read about our Berlin stay right here) so I was quite curious how this new Warsaw hotel looks and what it offers. And it looks as if there is a lot :)
First of all, it is sitiuated only 10 min drive from the airport, meaning that it's a great business choice if you come to town. However, this hotel is not only meant for business travellers. It's style and design offers enough to be considered by tourists who look for nicely designed interiors, great service and exceptionally good food. These are the things I always look for in a hotel, and Vienna House Mokotow has them all.
Nasze sprawdzone adresy w Warszawie – Vienna House Mokotow
Parę tygodni temu, korzystając z nieobecności dzieci, postanowiliśmy sprawdzić jeden z nowych hoteli w Warszawie – Vienna House Mokotow. Znamy hotele tej sieci z innych miast, takich jak Kraków, Łódź czy Berlin (o tym osttanim możecie poczytać tutaj), więc byłam bardzo ciekawa nowego obiektu w stolicy.
Dla wielu, wielką zaletą tego hotelu będzie z pewnością jego położenie – niespełna 10 minut jazdy od lotniska, co czyni go idealnym na wizyty biznesowe. Jednak jego styl, design, świetna obsługa i wyjątkowo dobra kuchnia (czyli wszystko to czego sama szukam w dobrym hotelu), czynią go też ciekawym wyborem dla ludzi przyjeżdżających do Warszawy zupełnie prywatnie.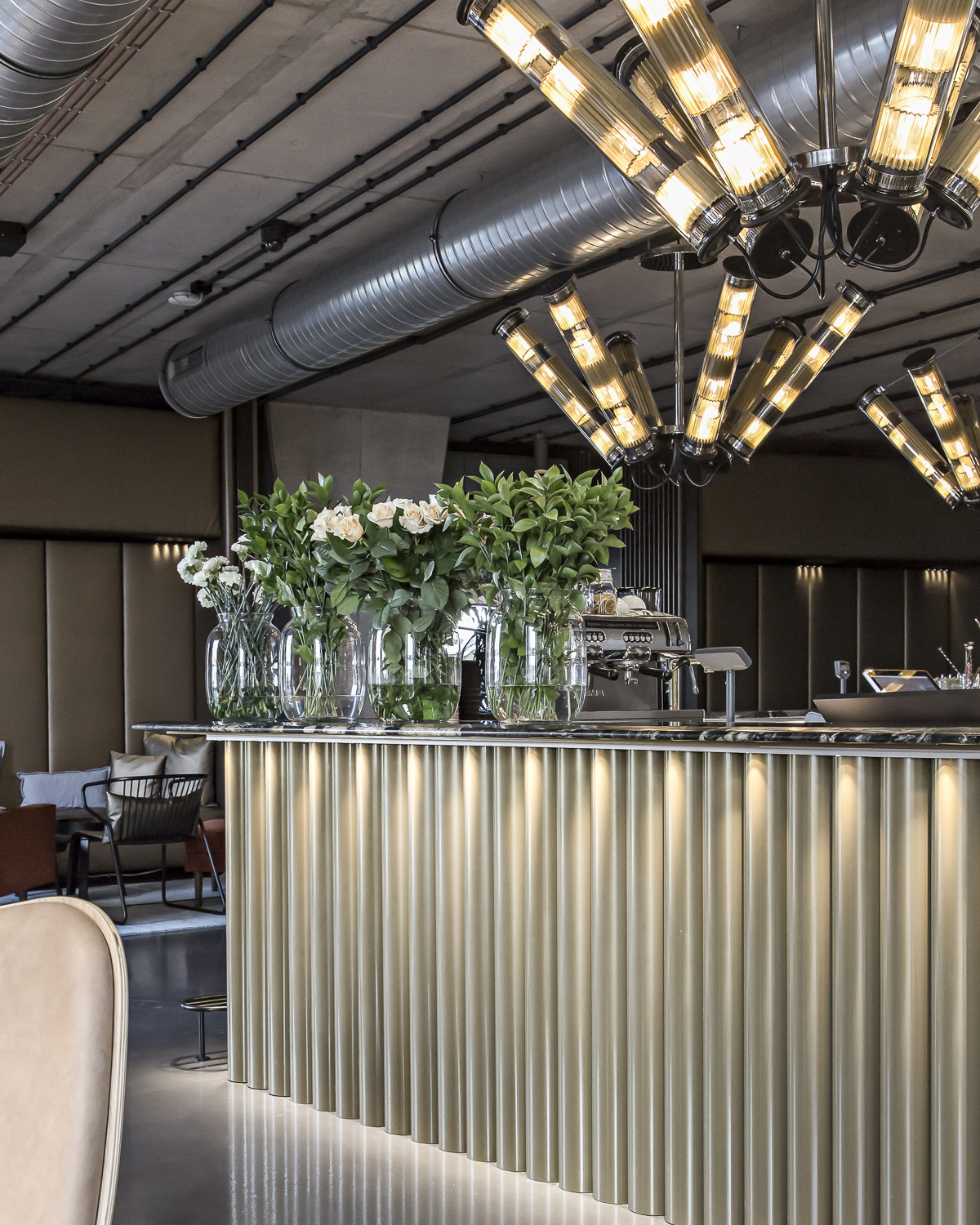 I like nice looking hotels. Vienna House Mokotow claims to be a place when design meets comfort and I guess it's a true statement. You will find here some design icons such as DCW editions lamps – I am sure you noticed those beautiful In the Tube ones above the bar section. There are also Lampe Gras beauties in each room as well as Bongio faucets in minimalistic and sharp looking bathrooms. All restaurant guests can comfortably sit on Fermob chairs.
Lubię ładne hotele. Vienna House Mokotów zachęca do odwiedzin obietnicą tego, że łączy komfort z designem i jest to prawda. Można tu podziwiać lampy DCW – z pewnością rzuciły Wam się w oczy spektakularnie wyglądające lampy In The Tube nad barem. W każdym pokoju znajdziecie kultowe lampy gras, a w minimalistycznych łazienkach baterie Bongio. W restauracji służą gościom piękne i wygodne krzesła Fermob. O wystrój tego obiektu zadbała Agata Pleśniarowicz.
Speaking of the restaurant, I really liked designer's concept of creating a "green house" in the dining area (and "Greenhouse" is the name of the restaurant itself). There is green everywhere – on the walls, under the ceiling and on the tables. All these living plants create a one in a kind atmosphere, great for having breakfast or dining. We tried both, and would definately recommend "eating at the Greenhouse". You will find here the perfect variety of good quality food for breakfast and very nice a la carte menu, offering modern cousine based on locally-sourced ingredients. Last but not leasts – drinks are great as well :)
Skoro o restauracji mowa – jest ona szczególna i to z paru powodów. Po pierwsze wyglądu, gdyż dosłownie tonie w zieleni (stąd jej nazwa – "Greenhouse"). Rośliny znajdują się na ścianach, pod sufitem i na stolikach, tworząc wyjątkową i bardzo miłą atmosferę do spożywania posiłków. Po drugie – można tu zjeść naprawdę dobre rzeczy – tak w porze śniadania jak i później. Bufet śniadaniowy jest zróżnicowany, a jakość potraw wysokiej jakości. Z kolei oferta restauracji a la carte, bazująca na produktach od lokalnych dostawców, zadowoli niejednego smakosza. Dodatkowo, w barze można zamówić bardzo dobre drinki. Próbowaliśmy!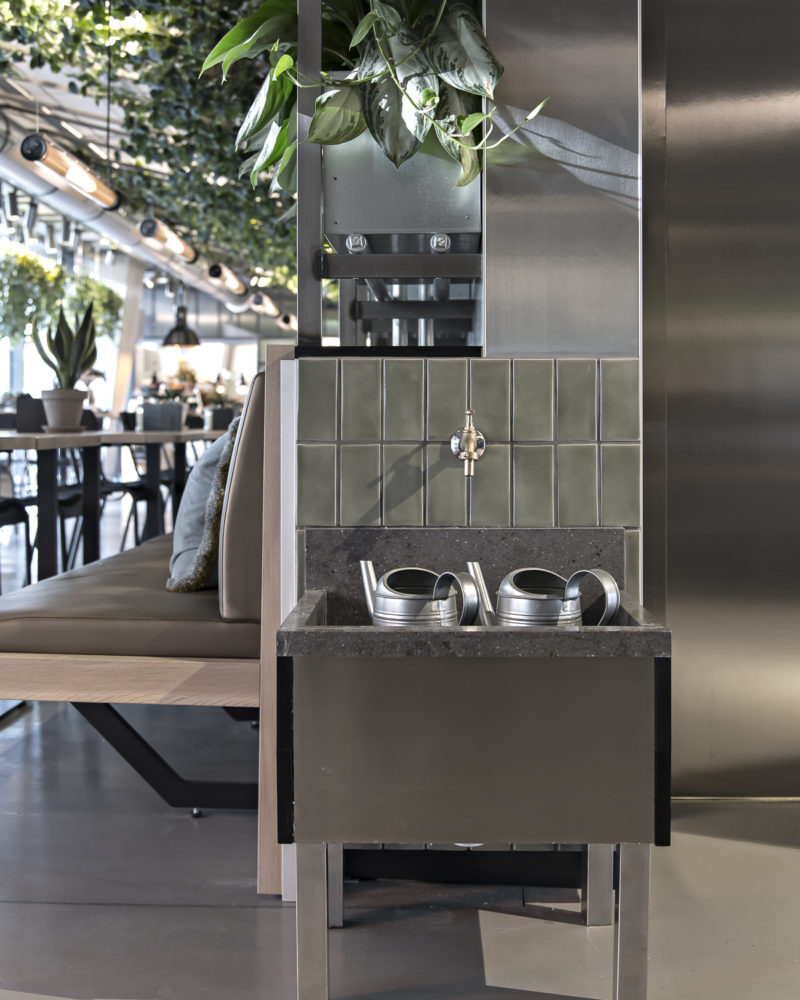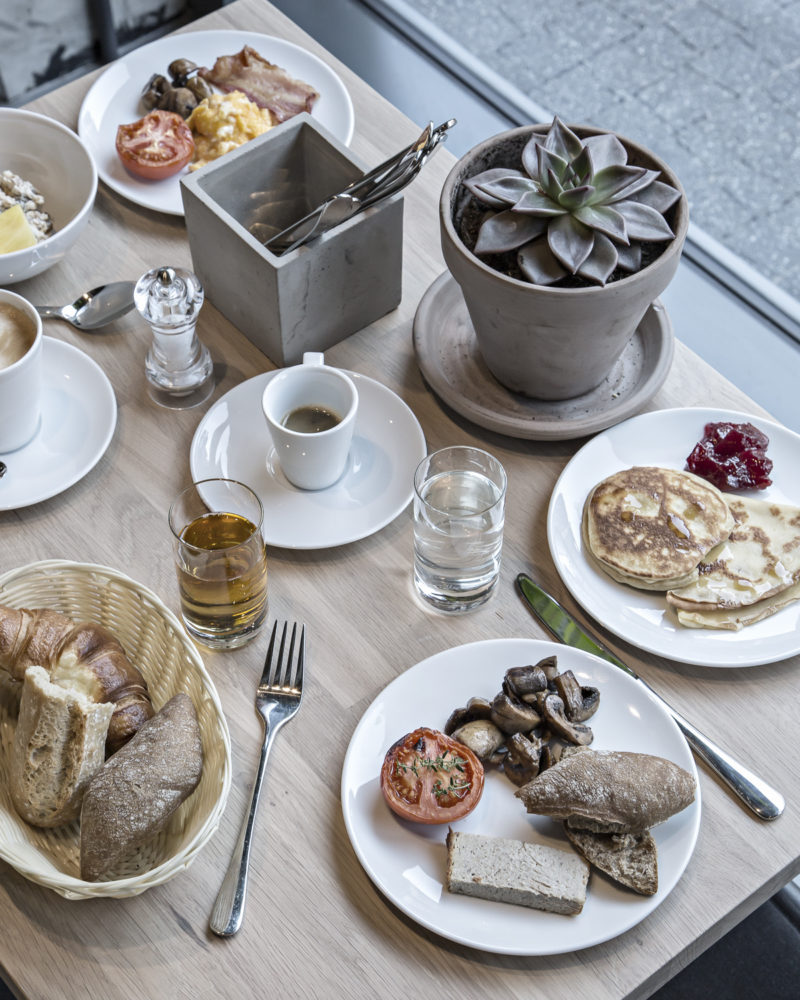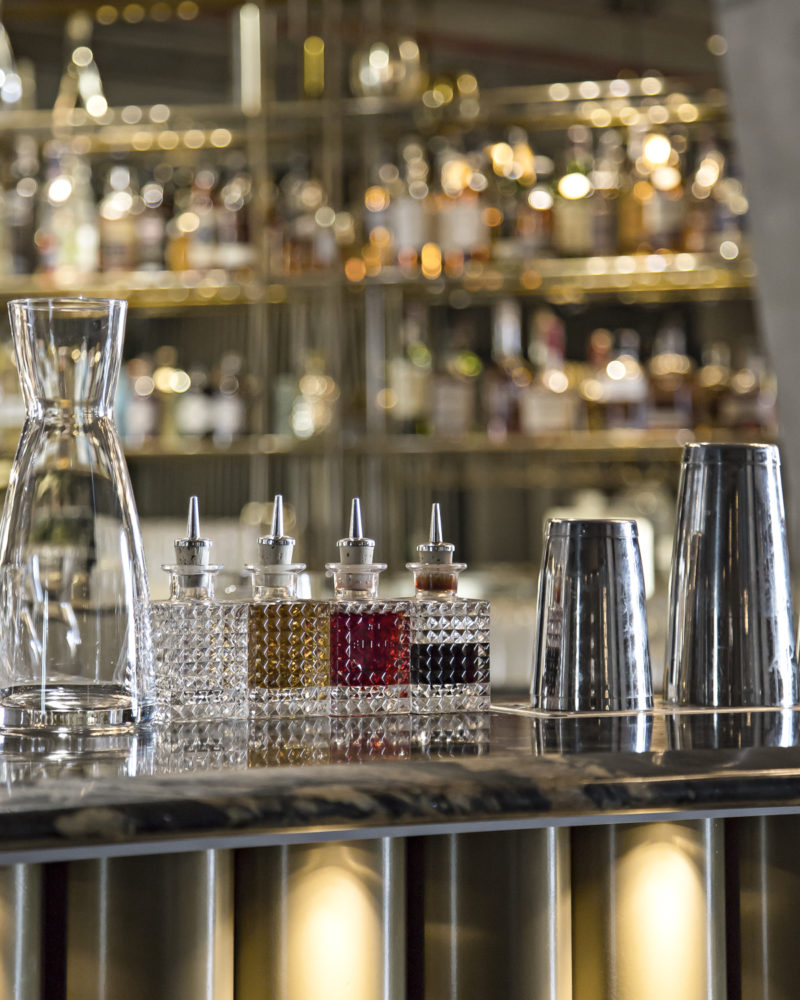 As for the rooms, they are very nicely furnished and comfortable. Industrial concrete ceilings are paired with tonned down walls and minimalistic accessories. Bathrooms are modern and monochromatic, which personally I like a lot. I can imagine staying here for a number of nights, feeling "at home". Furthermore, Vienna House Mokotow is pet friendly. We took Chloe with us, as she couldn't stay home alone.
Co do pokoi, są one urządzone równie ciekawie. Betonowe sufity połączone są ze ścianami w stonowanych kolorach i minimalistycznymi dodatkami. Łazienki są nowoczesne i monochromatyczne, co osobiście bardzo lubię. Mogę sobie z powodzeniem wyobrazić mieszkanie w takim wnętrzu przez kilka nocy w poczuciu, że jestem "u siebie". Co więcej, Vienna House Mokotów przyjmuje zwierzęta, z czego skorzystaliśmy nie mogąc zostawić Chloe samej w domu.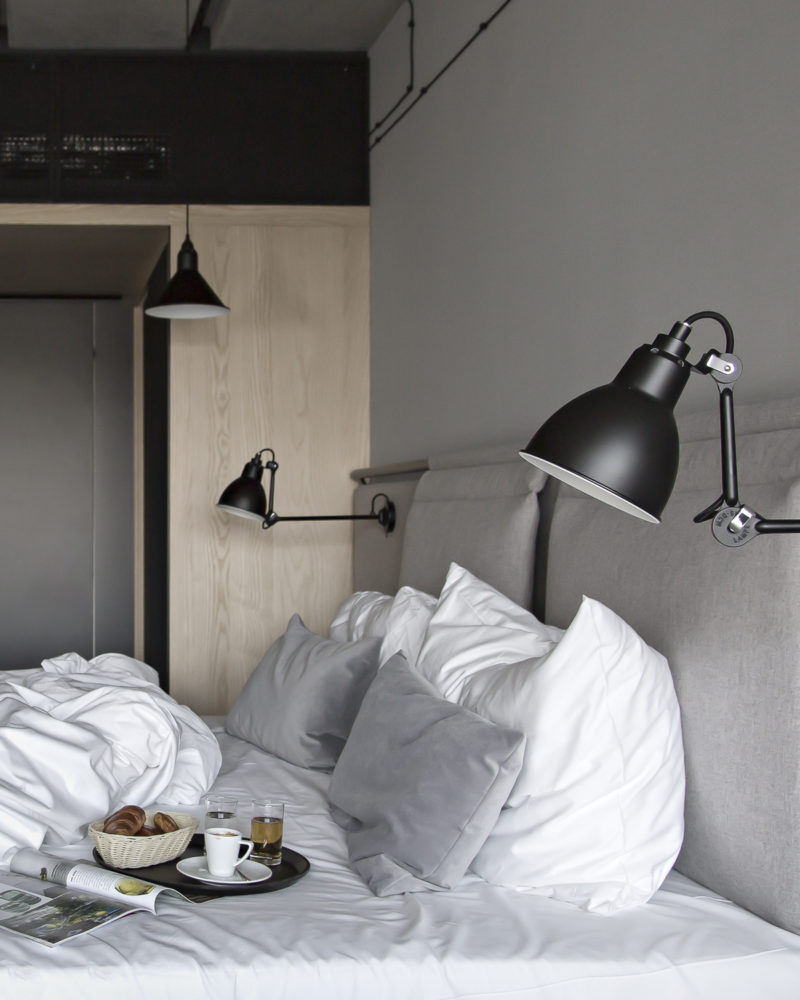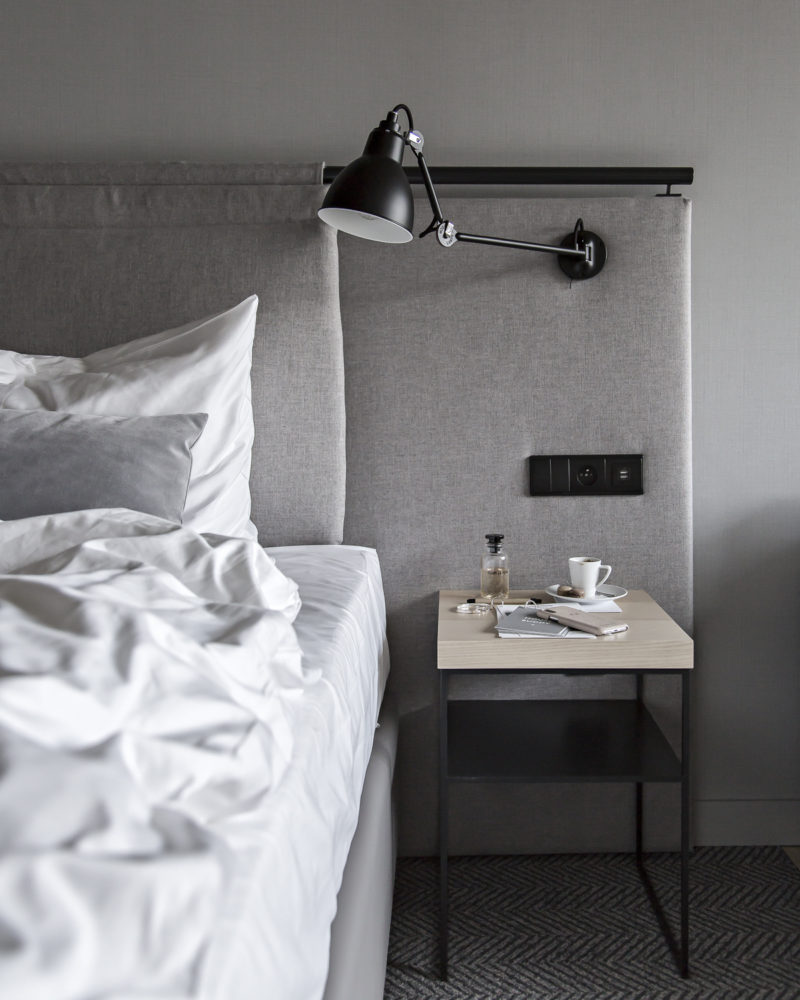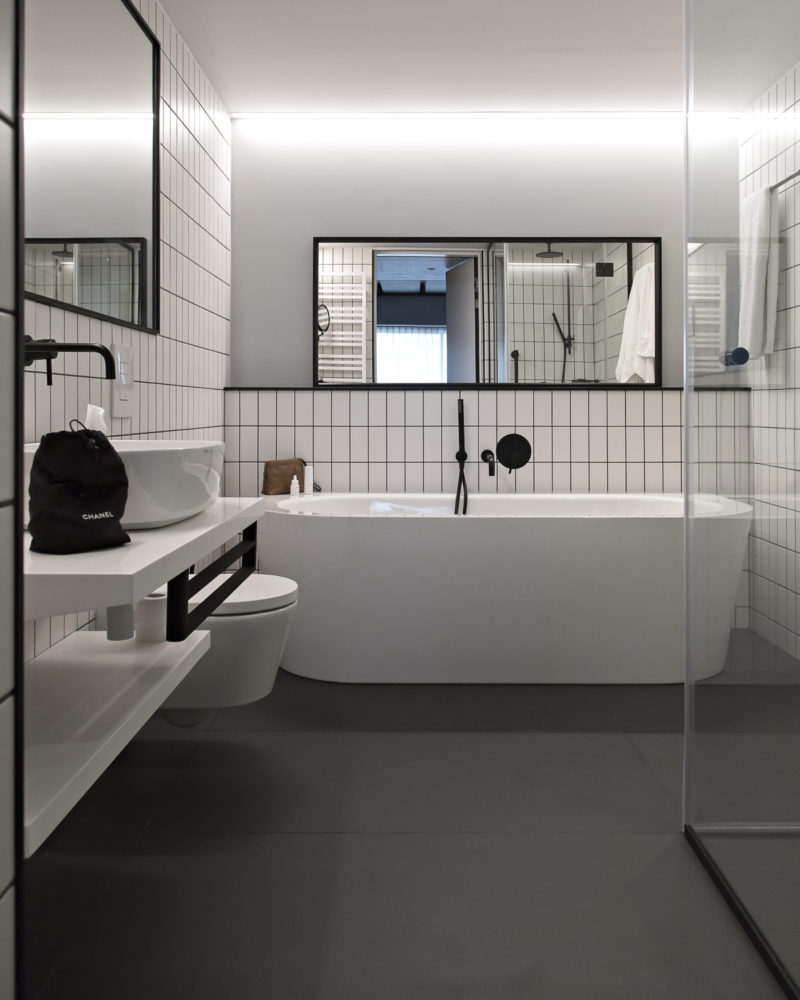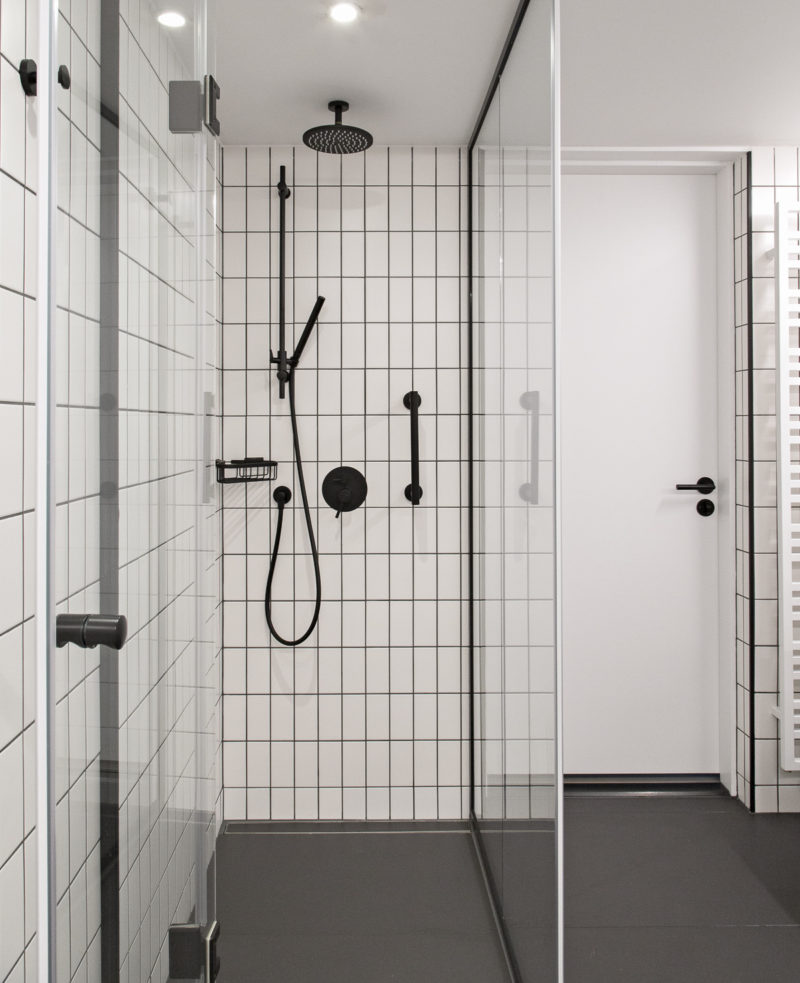 Summing up, if you are looking for a good hotel in Warsaw, outside of the city centre, offering best service (the staff is great!), comfortable, modern rooms, exceptionally good food and nice atmosphere, Vienna House Mokotow is a great choice. Furthermore – the prices are very attractive as well.
Tak więc jeśli szukacie dobrego hotelu w Warszawie, nie koniecznie w ścisłym centrum, oferującego świetny serwis, wgodne, nowoczesne pokoje, ponadprzeciętnie dobre jedzenie i miłą atmosferę, Vienna House Mokotów będzie bardzo dobrym wyborem. Co więcej, ceny także są bardzo atrakcyjne jak na stolicę.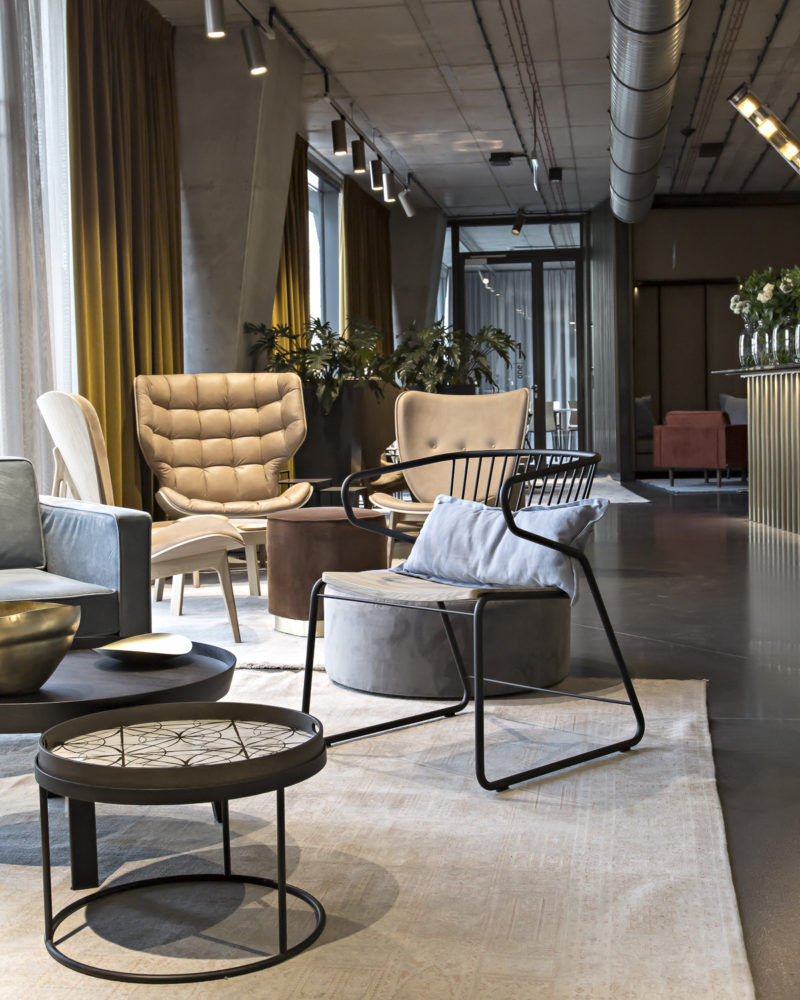 copyright Kasia Rutkowiak | My Full House | any unauthorised use prohibited
This was a press stay. Any opinnions and all images are my own.